Dave Thomas – WOW FILMS – Far From the Tree

Dave Thomas, WOW FILMS (USA), Far From the Tree, Film Short – Single mom Abbie is strong and a survivor…but she struggles in her daily routine and in her relationship with her teenage son Evan. The effect of a sexual assault years earlier weighs heavy on her. As these deep embedded feelings work their way out like a splinter, Abbie and her son reach a pivotal moment in both of their lives. Deftly directed by industry veteran Emmy-winner Dave Thomas – he draws the audience into moments of anguish, directing a deeply emotional storyline with authentic characters. Exceptional performance by the utterly talented Cheryl Allison (No Letting Go, Illness), an achingly authentic portrayal of teenage angst by Gabriel Rush (Moonrise Kingdom, The Grand Budapest Hotel) supported by the convincing Angie Bolling (RoboCop). With thoughtful cinematography, exceptional sound design and an emotionally moving soundtrack by Grammy-nominated artist Moby.
Leandro Goddinho – Piscina (Pool)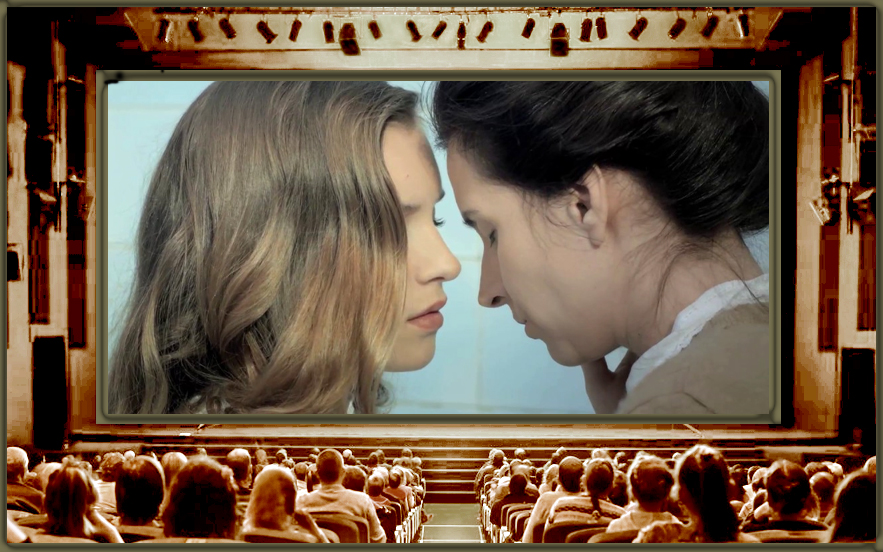 Leandro Goddinho, Cinema Transgenero (Germany), Piscina (Pool), Film Short – On a quest to understand her grandmother's past, Claudia meets Marlene, an old woman who's created an homage to her memories inside an empty pool. During the visit, the old lady reveals details of her life that intersect with Claudia's grandmother's past, a German fugitive of the 2nd World War. Pool is about gay persecution during the Nazi period and the achievement of LGBT civil rights in contemporary History. A unique portrayal of love and life directed by talented newcomer Leandro Goddinho and supported by an outstanding cast of women who elevate the story with soul-stirring moments and crushing reality and a talented crew featuring alluring cinematography and excellent sound design. Stars Luciana Paes (Necropolis Symphony, Don't Call Me Son), Sandra Dani, Marcela Fetter, Carolina Bianchi and Ester Laccava.

Rui Cui, University of Southern California (USA), To Pimp a Butterfly, Asian – A Chinese American teen in L.A. discovers his mother helping the family by selling her body and tries to save her. Lush cinematography, lighting and an emotional performance by Bai Ling (Lost, Star Wars: Episode III). George Liu (Bad Internet) and Eric Harrison (Limbo).
Jonathan and Rebecca Martin (USA / UK), Creatures of Whitechapel, Film Short – A creative Gothic love story of creation and madness, Frankenstein and Jack the Ripper. Beautiful lighting, cinematography and sound. Eceptional performances by Carlee Baker (Robot Chicken), Barrett Ogden (Gruntslingers), Rick Macy (Waffle Street) and Jillian Joy (Proper Manors).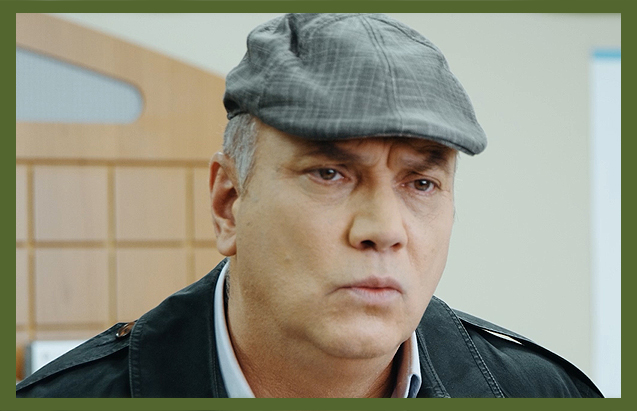 David Fritzson (USA), Wireless, Film Short – An aging baby-boomer arrives at a cell phone store after hours seeking help with a smartphone. An empathetic employee creates a connection across generations helping him to say goodbye. An emotionally touching piece with achingly authentic performances. Elliott Bales (Legends and Lies) and Tim Torre (Daily Bread).
Manoj Michigan (India), I am Joy Chatterjee, Film Feature –  A ruthless businessman, a kind doctor, a compassionate mom, spirited orphans and a Buddhist monk converge in a mystical tale of lost identity and found heart. Engaging and thought provoking.  Stars Abir Chatterjee (Byomkesh Bakshi), Joya Ahsan (Guerrilla).  Shivanggi Choudharry producer.
PCI Media Impact, UNICEF and KBS, 27 Empty School Buses, Contemporary Issues – Unforgettable visual action in the heart of New York sees empty school buses with different slogans highlighting the UN report that 27 million children worldwide are denied education due to war. Compelling visuals and impactful sound design drive this poignant piece.
Rich Robinson (USA), prophet, African-American – Lyricist Levi Fryer's words engaging the audience to come along on a journey that uses poetry to challenge the Ego and put social issues into a perspective that is neither demoralizing or glorifying but focuses on BEING and the PRESENT. Moving and meaningful in its simplicity and profound message.
Tim Bonython (Australia), The Big Wave Project, Doc Feature – A raw journey into one of the world's most exciting challenges – riding the world's BIGGEST waves. Follows the sport's legends around the world to record the biggest and most death-defying waves – it thrills with impressive cinematography and heart pounding action.
Alan King (Australia), A Way Back, Actor: Leading (Alan King as Leo Amsel)
Alejandro Molina Romo (Mexico), The Present Ones, Latin / Hispanic
Antony Beilinsohn (USA), Free Advice with Adam Chernick, Webisode
April Rouveyrol (USA), Shy, Film Short
Brian Herzlinger (USA), Smothered by Mothers, Actor: Leading (Shannon Brown as Bobby Davis), Actor: Supporting (Chuck Ardezzone as Charlie Brasi), Actress: Leading (Juliette Bennett as Cassandra Carter), Actress: Supporting (Heather Matarazzo as Annie Davis), Script / Writer, Casting, Sound Editing / Sound Mixing, Film Feature, Direction, Editing
Crystal Lowe, Whitehall Entertainment Incorporated (Canada), The Curtain, Film Short
Dan Dixon (United Kingdom), Clanker Man, Film Short
Danny Phillips (New Zealand), Presentiment, Film Short, Pilot Program / Series, Post-Production Overall, Special Effects: Non-Animation
Dave Thomas, WOW FILMS (USA), Far From The Tree, Women Filmmakers, Dramatic Impact, Script / Writer, Cinematography, Direction, Actress: Leading (Cheryl Allison as Abbie), Actor: Leading (Gabriel Rush as Evan)
Ernest Abdyjaparov (Kyrgyzstan), Sayakbay – Homer of 20th century, Film Feature
Fr3deR1cK (USA), Counter Histories: Rock Hill, African American
Ivo Marloh (United Kingdom), All The Wild Horses, Documentary Feature
Jane Hammond (Australia), A Crude Injustice, Documentary Short
Joel Fioroni (Switzerland), The King of the Market, Disability Issues
Jonathan Martin and Rebecca Martin (United Kingdom/USA), Creatures of Whitechapel, Actor: Leading (Barrett Ogden as Dr. Frankenstein), Actor: Supporting (Rick Macy as Dr. Pretorius), Actress: Leading (Carlee Baker as Igor/Jack the Ripper), Actress: Supporting (Jillian Joy as Mary Kelly)
Jude S. Walko, Blue Falcon Productions LLC (USA), The Incantation, Actor: Supporting (Dean Cain as Abel Baddon), Direction, Film Feature, Script / Writer, Cinematography
Marissa Lessman (USA), Phil., LGBT
Mark Knight, Window Channel Network (USA), WATER, Documentary Short
Matthew McKee (USA), BaseBallet, Documentary Short
Michael Proudfoot, Proudfoot Ltd (United Kingdom), Which Way Up, Documentary Feature
Michael Simsek (USA), Bless Her Heart, Actress: Leading (Karsyn Jarrett as Bonnie Belle Buchanan)
Mike Hill (Australia), Hippocratic, Documentary Feature
Nila Madhab Panda (India), Dark Wind, Nature / Environment / Wildlife
PCI Media Impact, UNICEF and Narbu Chee (USA), One World Many Children. Immunization for All, Animation (Narbu Chee), Use of Film / Video for Social Change
Pushkar Manohar (India), KANIKA, Film Feature
Robin Greenberg (New Zealand), TEAM TIBET – Home away from Home, Documentary Feature
Sofia Anastasiou (Cyprus), THE WAY THINGS GO, Women Filmmakers
Sonia Suvagau (Canada), Inward Edward, Actor: Leading (Andrew MacDonald-Smith as Edward)
Unnikrishnan Parameswaran, Lakshmi Devy and Vishal Mundra (USA), Don't Be Afraid, Film Short
Wesley Taylor and Alex Wyse (USA), Indoor Boys, LGBT, Web Series
Click Below for Award of Merit winners!



Click Below for Award of Recognition winners!