Migrants – Masoud Ahmadi (Iran)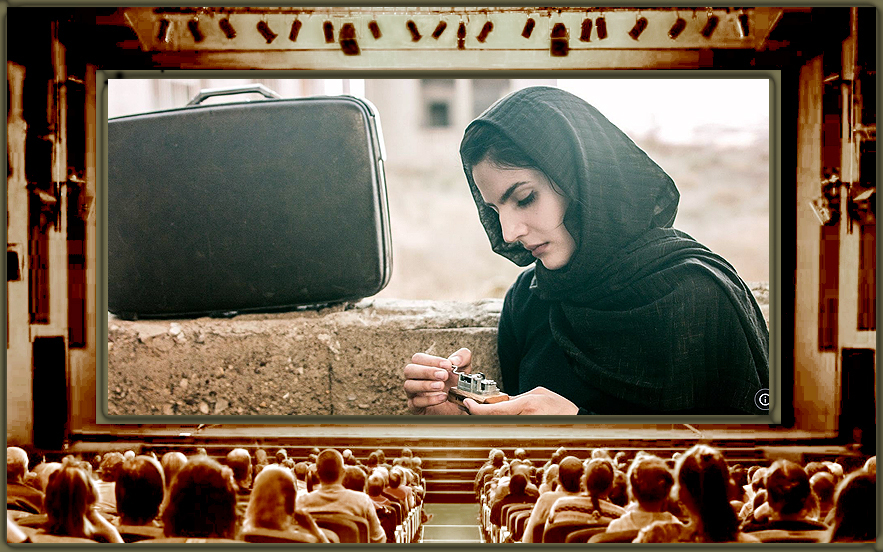 Masoud Ahmadi (Iran), Migrants, Experimental / Film Feature – An experimental film with no dialogue – told through the lens of imaginative and artistic visuals, impactful sound design and achingly authentic performances. "Migrants" exposes the brutal reality of people and families being forced from their homes and homeland through violence and fear – all illustrated through touching symbolism and stunning cinematography in each artistically framed shot. The film gives a glimpse of the lives that 15 migrants are forced to leave behind and the indescribable trauma of losing everything and everyone that shaped their world. In the style of "poor man's theater" where the focus is the actor and their impact on the viewer – it is fiercely accomplished without a word being spoken. Ahmadi's deft direction brings symbolism to life through imaginative scenes that are intentionally sparse yet beautifully dramatic and heartbreakingly meaningful. Layered on that is an impactful sound design, highlighting elements that are both there and not there simultaneously – like a beloved bird, a musical instrument and a train that doesn't really go by. Ultimately, this is a work of art and a brutally honest and exceptionally creative experimental film depicting this gut-wrenching humanitarian crisis. Artistic cinematography, excellent sound design, imaginative direction and a potent cast. Exceptional artistry in every way. Stars: Shima Poursahmedin (Pregnant woman), Tiran Alamdarfard (Writer), Shiva Bafahm (Singer), Sanaz Chamanmah (Tailor), Herman Ahmadi (Fetus), Maryam Dehghani (Mother), Amin Dolatkhah (Boxer), Faezeh Jabbari (Girl in the Suit Case), Mobina Kheyri (Girl Child), Mohsen Ostovari (Pantomimer), Sam Parsa (Toddler), Ghazal Rafiee (Dancer), Negin Saghir (Bride), Mehrdad Sahami (Groom),  Amirmohammad Sohrabi (Transexual), Alireza Yaghtin (Man with torch), Majid Yazdanshenas (Army Officer), Sara Zare-ei (Owner of Cage).
Tales of Babylon – Pelayo de Lario (United Kingdom)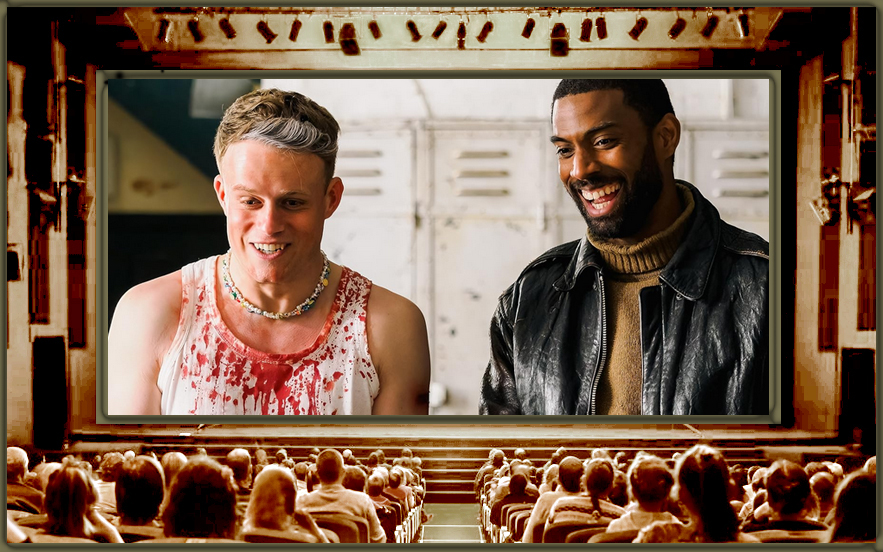 Pelayo de Lario (United Kingdom), Tales of Babylon, Film Feature – In the style of Reservoir Dog and Pulp Fiction, this ultra-hip crime thriller weaves together the lives of four mob hitmen, a precious kid, a gangster boss called the Silver Dragon, a bullied bartender who is out for revenge (and so much more!) in seven tales of violence and redemption. Colorful characters drive the action. "X" and "Y" are two hitmen with a knack for the theatrical and for each other. "Mother Nature", with her black eye patch, redefines cool as she is alternatively elegant or brutal as she eliminates her enemies; the well-dressed though erratically neurotic "Professional" bumbles his way through violent acts and "Martin", a completely unhinged bartender looking to exact revenge. Rounding out the characters is a sociopathic Mob boss and his completely adorable granddaughter whose quivering lower lip can bring down a hitman. The creative and unfailingly grungy and abandoned locations give setting to the quirky personalities and scenes filled with copious violence and sprinkled with a dose of humor and pathos. A very talented cast stars: Clive Russell (Game of Thrones), Billie Gadsdon (Cruella), Aaron Cobham (The Spanish Princess), Paul Cassidy (Outlander), Maria Crittell (Doctors) and Ray Calleja (Mr. Selfridge).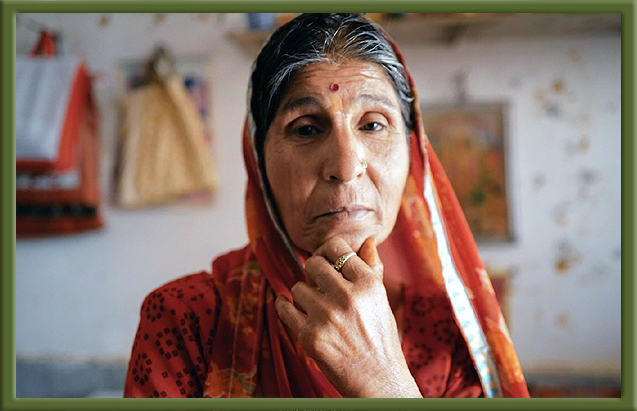 James Higginson (Germany), Shuddhi, Doc Short – Emmy-winning Higginson's innovative and artistically crafted doc about people in a Leprosy Ashram in India. A voice-over of a grandfather sharing wisdom gracefully serves a meditative portrait of familial tenderness and a poetic blend of documentary and auteur cinema, interweaving themes of humanness, fear, love, judgement and the never-ending cycle of water.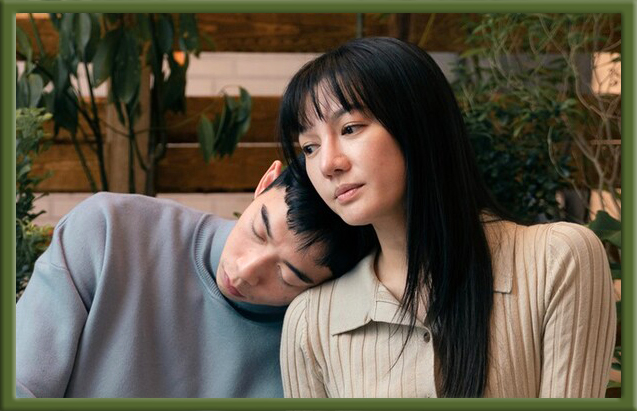 Bo-wei Ling (Taiwan), Shadow on the Terrace, Film Short – Qi and girlfriend Qian move into an old house with a terrace and many secrets. Qian is gone and Qi doesn't know what's real. A mysterious realtor, a disturbing painting and a mystical terrace. Deft direction and convincing performances. Rhydian Vaughan (Netflix Light the Night), Ko-Yuan Wang (Dear Tenant) and Golden Bell winner Xing Li (Gold Leaf).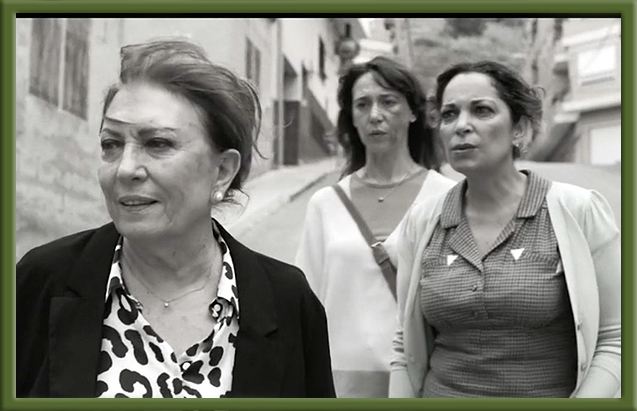 Pedro Esteban Perez Rosado (Spain), Quatre Raons, Film Feature – A potent story of domestic violence, paced so performances take center stage. Abuser's wife, sister and mother create a complex mix of personality and emotion. Truly exceptional performances by Goya Award-winner Mercedes Sampietro (Common Ground), Lorena López (Instant Love), Maria Cristina Plazas (The Body) and Jordi Ballester (The Sea Inside).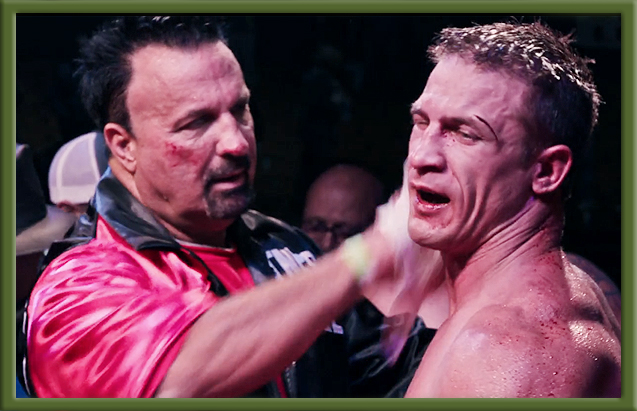 Curren Sheldon (USA), Country Brawlers, Doc Feature – Oscar-nominee Sheldon's raw and intimate look into an eclectic cast of characters in struggling Appalachia – and how boxing can be a vehicle for change, purpose, and redemption. Through bombastic and charismatic trainer Corky Salyer, it skillfully mixes high-powered, stylized action with a strong blend of raw, observational moments and reveals the fervor of rural sports.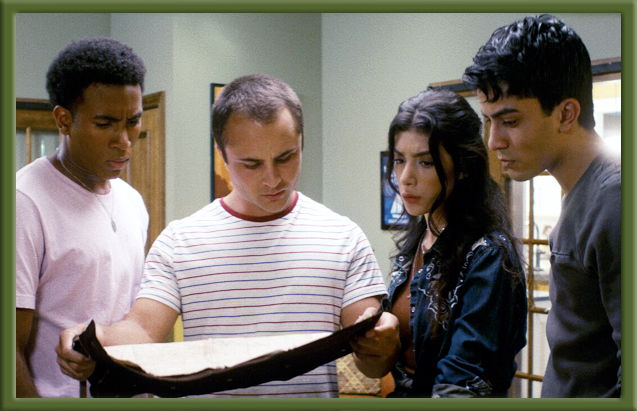 Kyle William Roberts (USA), What Rhymes with Reason, Children/Family Program – Emmy-winner Roberts' story of teens on a quest to find a hidden landmark and confront the darkness in themselves. Bart Johnson (High School Musical), Lisa Fenimore (American Underdog) Gattlin Griffith (The Boys) Giselle Torres (Disney The Villains of Valley View), Ricardo Hurtado, LaRonn Marzett, Katie Burgess, Juan Graterol Jr.
Take Flight Learning (USA), BirdBrains Inc., Special Purpose Productions – A brilliant reimagination of the DISC profile system where styles come to life through colorful birds. Renown trainer Merrick Rosenberg leads a cast of professionally created puppets through insights and clever musical numbers. Emily Marsh (Mystery Science Theater 3000), Emmy-nominees Marc Petrosino, Kathleen Kim, Jennifer Barnhart, James J. Kroupa.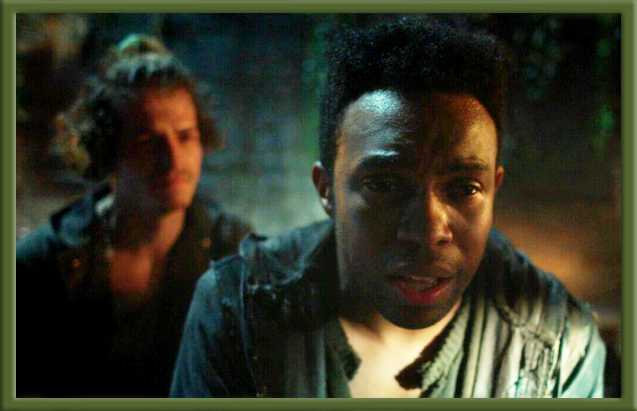 Michael Hyman (USA), Tina Town, LGBTQ+ – A heartbreaking story of addiction told through couple Sammy & Andy and the psychopathic Mr. Jones. Exceptional production design and lighting creatively illuminate the gritty action in a dilapidated building and gut-wrenching performances. John Fleck (Waterworld), Jason Caceres (Boy Culture Generation X), Eric M. Myrick (Good Trouble), narrated by Wilson Cruz (Star Trek:Discovery).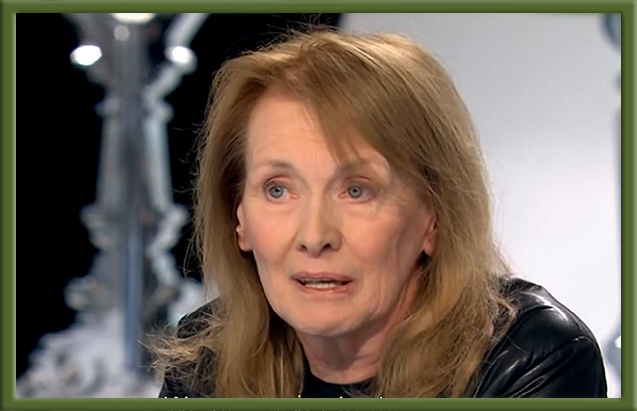 Annie Dautane (France), Hopper X Vermeer, Doc Feature – A tightly crafted, insightful doc weaves together artists Edward Hopper (Realism movement) and Johannes Vermeer (Dutch Golden Age). Though 300 years apart – each casts a unique gaze on individuals confined within their private space. The isolation of their characters mirrors the contemporary perspective that was felt during the pandemic lockdown.
Gregg Jaden (USA), The Curse Effect, Doc Short – Delivers never-before-seen footage of the mysterious Suku Dayak tribe deep in the heart of Indonesia's Borneo jungle. Defying odds as a foreign outsider Jaden earned their trust and immerses you in their daily life, voodoo rituals and traditions. A compelling blend of fear, magic and a life-or-death struggle – told through the lens of personal experience and beautiful cinematography.
Alan Favela and Zurab Menteshashvili (USA), TBS | HSH Interiors | La Cornue, Commercial / Infomercial
Andrew Alan K. (USA), Thingamajig, Film Short
Arnau Argemi González (Spain), Shark Researchers: A New Approach to Shark Conservation, Documentary Short
Blake Mawson (Canada), I Hate People, People Hate Me, LGBTQ+
Brian Shakti (USA), Road to Terzetto, Film Feature
Brian Tadashi Maeda (USA), We said No! No!, Documentary Feature
Diego Silva Acevedo (USA), All Mighty God, Christian, Music Video
F. Michael Cable (USA), PERPETUAL, Film Short, Television – Pilot Program
Grace Samson and Barry Samson (USA), Cats and Husbands, Film Short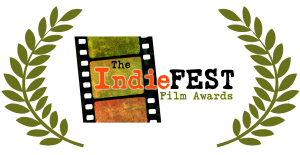 James Higginson (Germany), SHUDDHI, Cinematography
Janet P. Gardner (USA), A World Beneath the War, Documentary Feature, History/Biographical
Jessica Koloian (USA), Christine's Wager, Actor: Supporting (Mike Markoff as Father Matthew)
Julia Verdin (USA), Maya, Liberation / Social Justice / Protest
Keith Leon S. (USA), The INside effects: How the Body Heals Itself, Documentary Feature
Luke Rex (USA), Bonding, Film Short
Matthew A. Handal (USA), Nothing Will Ever Be the Same, Editing
Matthew Dooley (USA), The Painter, Film Short
Matthew Margo (USA), ROUGH CUT, Script / Writer, Television – Pilot Program, Web Series, Concept, Creativity / Originality, Contemporary Issues / Awareness Raising, Viewer Impact: Entertainment Value, Comedy Program / Series

Michael Schlesinger (USA), Rock And Doris (try to) Write a Movie, Film Feature, Script / Writer
Michael Cipiti and Edward Lee Cornett (USA), Confessions of Carlo Gambino, Film Short
Nic Davis and Michel Shane, Shane Gang Pictures (USA), 21 Miles in Malibu, Public Service Programming / PSA, Contemporary Issues / Awareness Raising
Nick Lyon (USA), The Surprise Visit, Cinematography, Film Feature, Actor: Leading (Rob Riordan as Casey), Direction
Pelayo de Lario (United Kingdom), TALES OF BABYLON, Direction
Steven Cowan and Barry Hal Schienberg (USA), Single-Use Planet, Documentary Feature
Swen Werner (United Kingdom), My Digital Truth, Experimental, Health / Medicine / Science
Take Flight Learning (USA), BirdBrains, Inc., Educational / Instructional / Training, Film Short, Narration / Voiceover Talent
Yongseop Lee (Korea ), For Sale, Film Short

Click Below for Award of Merit winners!

Click Below for Award of Recognition winners!