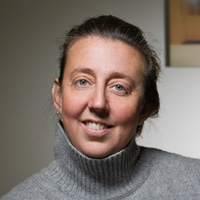 Emmy Award winning filmmaker Maro Chermayeff brings us her latest work – A Path Appears,which follows Pulitzer Prize-winning journalists Nicholas Kristof and Sheryl WuDunn and a group of dedicated actor/advocates to Colombia, Haiti, Kenya, and throughout the United States.
They uncover the harshest forms of gender inequality, the devastating impact of poverty and the ripple effects that follow: including sex trafficking, teen-pregnancy, gender-based violence, child slavery and the effective solutions being forged to combat them.
Actor / Advocate George Clooney lends his commentary to Episode 1 as it follows reporters Nicholas Kristof and Sheryl WuDunn and actor/advocates Malin Akerman,  Ashley Judd, and Blake Lively,  throughout the United States as they uncover the harshest forms of gender-based oppression and human rights violations, as well as the effective solutions being implemented to combat them.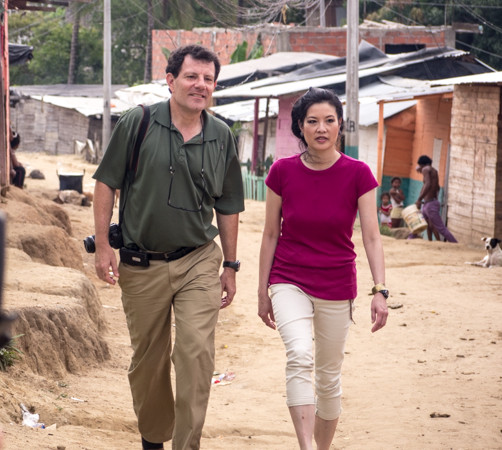 Through heartrending, inspiring storytelling, A Path Appears takes viewers on a journey  to drive home the universality of gender inequality and the roots of vulnerability. The series leads viewers to a deeper understanding of these critical issues and the proven methods of bringing about change.
Episode 1 was IndieFEST Best of Show for March 2016 with exceptional filmmaking and storytelling drawing the viewers into the lives of the vulnerable women.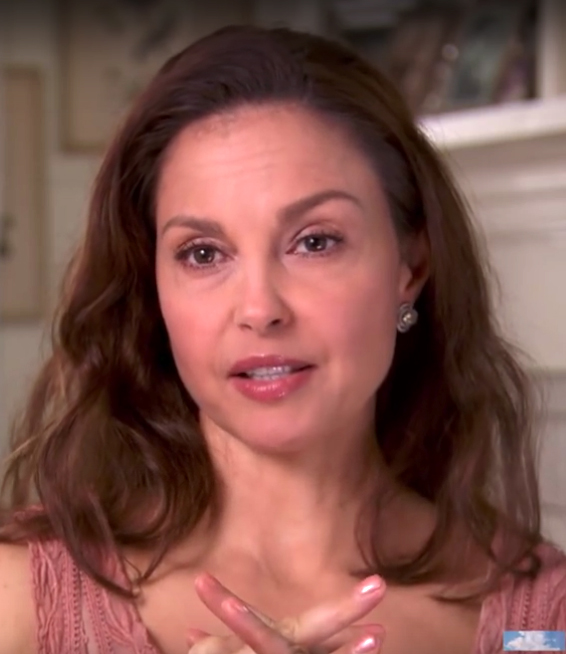 Ashley Judd and Nicholas Kristof travel to Nashville where they visit the Magdalene House and meet Shana Goodwin, whose earliest memories are of being sexually abused by her grandfather. Shana guides them through the streets where her mother first sold her to a pimp at the age of 12. Shana, and the other survivors of sex trafficking and prostitution, paint a complex picture of the problems that exist and the solutions we need to see.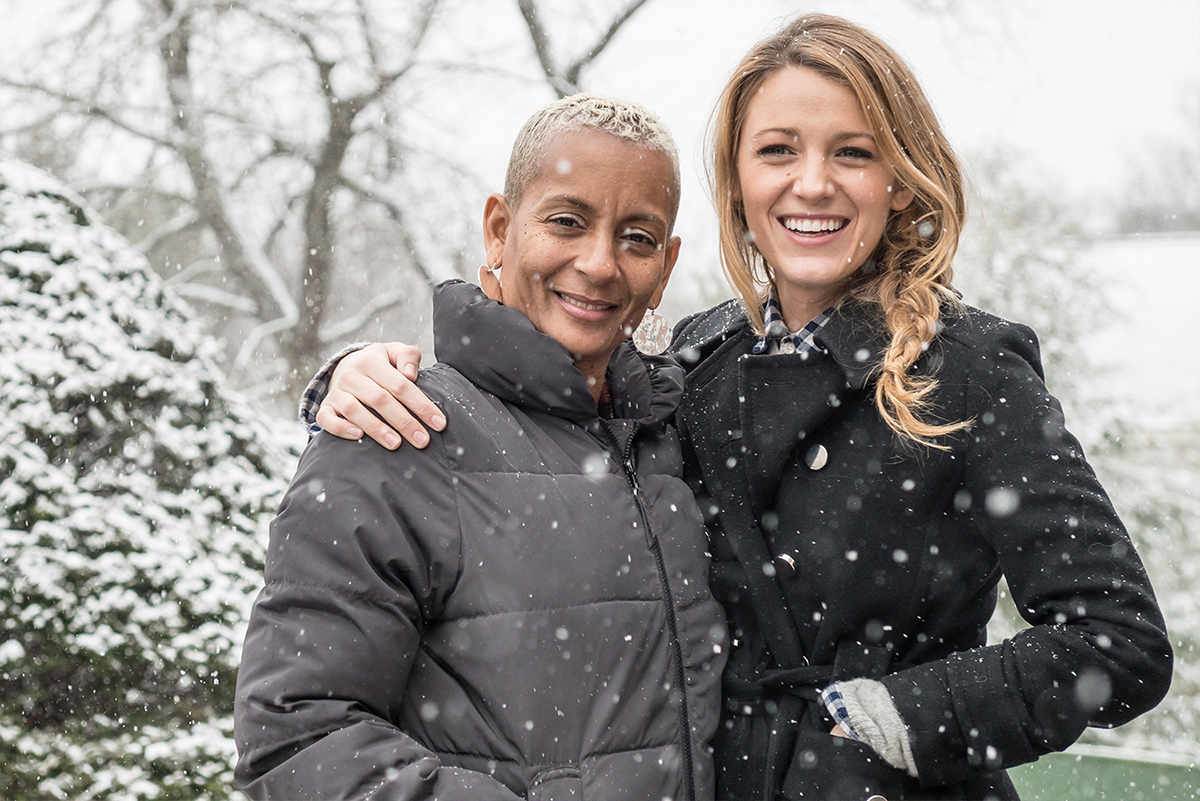 In Boston, Blake Lively joins Kristof as they visit the nationally recognized anti-trafficking organization My Life My Choice. We witness the devastating moment when Maria discovers her missing 15-year-old daughter, who she feared had fallen prey to a trafficker, being sold through backpage.com. Followed by relief from her daughter's successful return and recovery. Then we meet Savannah, another young trafficking survivor who was stalked by an older man on a "sugar-daddy" website and then sold only to be held in sexual bondage. Months into her recovery, she is rebuilding her relationship with her mother, whose own history sheds light on the generational nature of trauma and exploitation.
Approximately 15 percent of American men regularly purchase sex, but few are ever penalized. Kristof and Malin Akerman address this statistic in Chicago when they visit Cook County Sheriff Tom Dart and his team who are leading the country in reshaping law enforcement's response to prostitution and trafficking. We go behind the scenes on a sting operation to crack down on the buyers of sex on the annual, nationwide Day of Johns Arrest.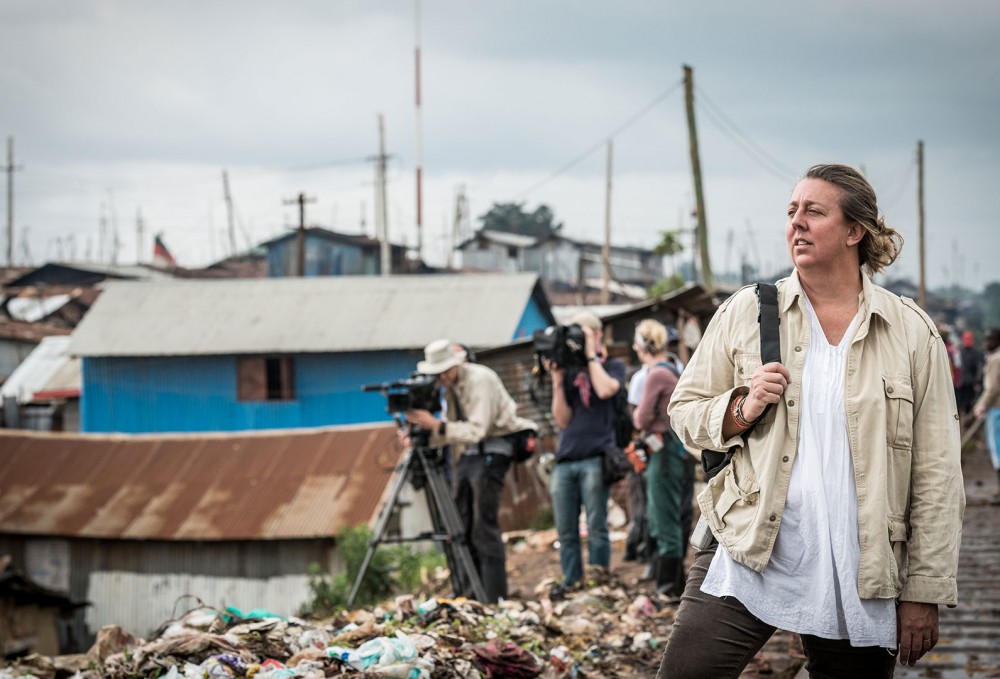 IndieFEST congratulates Maro Chermayeff on another outstanding accomplishments.  Maro is an award-winning filmmaker, producer, director, author, and former television executive at A&E/AETN. She is founder and chair of the MFA program in Social Documentary at the School of Visual Arts in New York City and partner in the production company Show of Force. Some of her extensive credits include: Kehinde Wiley: An Economy of Grace (PBS, 2014), the landmark four-hour PBS documentary series Half the Sky: Turning Oppression into Opportunity for Women Worldwide (PBS, 2012), the six-hour series Circus(PBS, 2010), the emmy-award winning Marina Abramovic: The Artist Is Present (HBO, 2012), Mann v. Ford (HBO, 2011), Parasomnia (France 2, 2010), the Emmy Award-winning 10-hour series Carrier (PBS/Nat Geo International, 2008), the six-hour series Frontier House (PBS, 2002), American Masters: Juilliard (PBS, 2003), The Kindness of Strangers (HBO, 1999),Role Reversal (A&E 2002), Trauma, Life in the ER (TLC, 2001), the Vanity Fair web series Eminent Domains (2014), and over 15 specials for Charlie Rose. Represented by WME, Chermayeff is a principal of Show of Force, the production entity for the Half the Sky Movement. She is an executive producer of Half the Sky Movement's Facebook Game and three Mobile Games with Games for Change.