Brave Blue World – Tim Neeves
Tim Neeves (United Kingdom), Brave Blue World, Doc Short / Use of video for Social Change – Oscar-nominee Liam Neeson narrates this rare and poignant climate crisis doc – clearly laying out one of the most important issues of our times – while simultaneously providing real-life achievable solutions. Well researched, deftly directed and crisply edited – it explores the technologies and innovations that have the potential to solve the world's water crisis. The film highlights scientific and technological advancements that have been taking place to ensure the world's population has access to clean water and safe sanitation services and the environment is protected. It features scientists, engineers and activists from around the world, including Oscar-winner Matt Damon, co-founder of global non-profit Water.org, and actor and musician Jaden Smith, co-founder of non-profit 501CThree. From executive producer Paul O'Callaghan and a mission to challenge assumptions about water systems and bust the sense of impending doom by providing solutions.

Brendan Young (Australia), The Widow, Film Short – Melbourne, Australia in 1965, a Sicilian widow fights for her life when members of the local Calabrian mafia murder her husband and try to seize control of his business. The Widow is a unique crime film with depth and layers of emotions guiding the action. Young's deft direction created a film that is more a doomed romance, set against a crime milieu rather than a bunch of tough talking thugs shooting each other. Meticulous attention to details of period and dialects. A fresh take on the genre with the lead being a mature, poised and elegant woman who is driven to extremes. Powerful and nuanced performances by the excellent Daniela Farinacci (Lantana) and Steve Bastoni (Matrix Reloaded) with a seasoned cast. Stars: Vince D'Amico, Frank Lotito, Joe Petruzzi, Luke Ryan. God forgives…Sicilian women don't!


Andrew Goldberg (USA), Viral: Antisemitism in Four Mutations, Doc Feature – Emmy-winner Goldberg's chilling doc about the terrifying rise of global antisemitism in ways not seen since the 1930s. Superbly crafted from research to production. Narration by Golden Globe-winner Julianna Margulies, interviews with President Bill Clinton, Tony Blair, Fareed Zakaria, George Will and more. (Aired PBS)
Richard Andrews and Tom Andrews (United Kingdom), Strawberry Fields Forever, Film Short – Oscar-nominee, Golden Globe and BAFTA winner Brenda Blethyn anchors this tragic story of "Bullycide" and 11-year old boy who took his own life to escape his torment from bullying. Based on a true story – it highlights the devastating consequences of bullying. Stars Tom Hatton, Natalie Davies, George Robinson.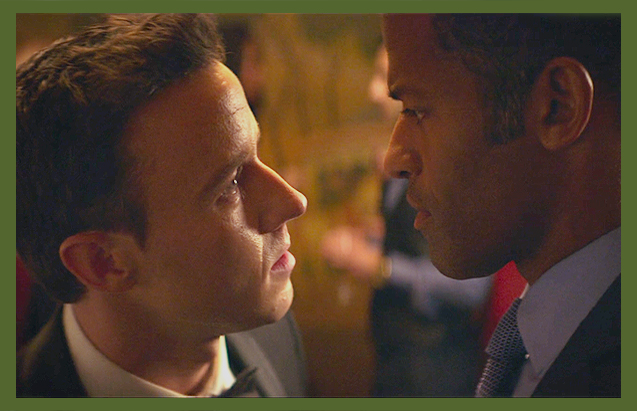 Indrani Pal-Chaudhuri (USA), The Great Artist, Film Short – A gifted artist finds himself in a broken balance between creating world class art and silent struggle as his life begins to unravel because of his Dissociative Identity Disorder. Sensitive direction, a potent message, beautiful lighting and cinematography. Stars Matthew Postlethwaite, Marimar Vega, Benjamin Patterson and Emmy-nominee Rain Valdez.
David Hofer (Austria), DREAMIN' (TRAMAN), Film Feature – The lives of a selfie-obsessed narcissist, a dying mother and a deep but self-loathing caretaker intersect for a time revealing painful realities. A poignant clash between dreams and truths and the power of addictions. Excellent performances bring the characters to life in a way that is both funny and brutal. Stars Michael Kuglitsch, Nadine Zeintl and Dagmar Hellberg.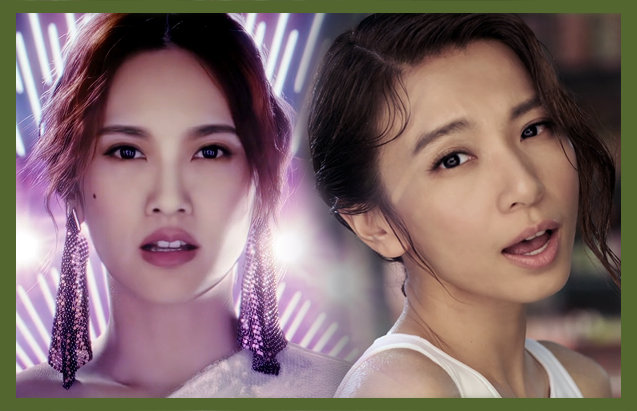 Muh Chen (Taiwan), Rainie Yang (Like a Star) and Hebe Tien (0ne After Another), Music Videos – Two exceptional music videos from creative veteran director Chen deliver ambitious and intricate mix of live-action and vfx. A celebration of superstar Rainie Yang's 20 years in the industry and Hebe Tien's ode to life's common problems – exquisitely and imaginatively illustrated by a zoetrope.
Haider Khan (India), ROHINGYA "People from Nowhere ", Movie Trailer – An impactful and shocking theatrical trailer for the movie that brings to light the horrific genocide of the Rohingya people and the tormented and tragic lives they lead. The trailer is full with shocking visuals of the reality, dramatic music, crisp editing and hints of a love story – all compel the viewer to the theater to see the full length feature.
Igor Ivanov (Macedonia), Only Human, Film Feature – Six separate profiles of colorful characters cleverly interwoven. Featuring desperate people in their quest for survival and love, or redemption. A search for the meaning of life and the dulling of pain. Natasha Petrovic, Igor Angelov, Oliver Mitkovski, May-Linda Kosumovic, Jelena Jovanova, Sasko Kocev, Yoanna Boukovska, Aleksandar Matovski, Jordan Simonov.
Joe Kicak (Canada), Detention Adventure Season 2, Web Series – Framed for an epic prank, the now famous "Detention Adventure Four" must team up with new ally Kelly to hunt for the lost fortune of Ignatius Cockshutt. Engaging characters and fanciful adventures meet with some real-life challenges. Stars Simone Miller, Alina Prijono, Jack Fulton, Tomaso Sanelli, Lilly Bartlam and Sarah McVie (Working Moms). (Airs HBO Max)
Ove Valeskog (Sweden), MARELD, Film Feature / Experimental – Documentary and film are mixed in a dark synergy, where reality and fiction are difficult to distinguish. A film crew goes to make a film on a deserted island – but it becomes something completely different. A fresh and surprising story with interesting twists and excellent performances. Hanna Oldenburg, Viktor Åkerblom, Moa Malan, Matti Boustedt and Malin Barr.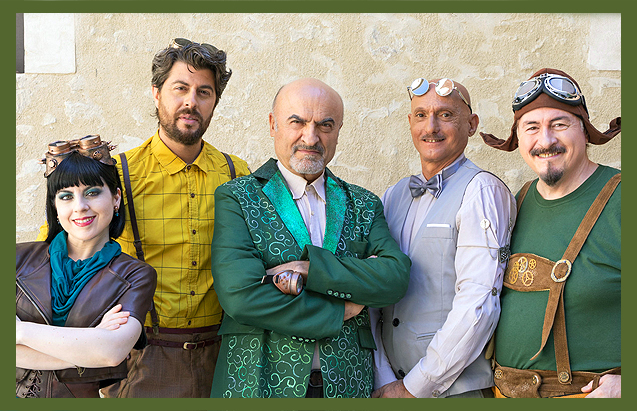 Marco Melluso and Diego Schiavo (Italy), The Magic Count, Special Purpose Productions – A colorful story, vibrant visuals, social networking, modern graphics and four wacky presenters share the life of Count Mattei and his Rocchetta. Lively, humorous history lesson with engaging hosts, steampunk glam, famous guest stars and the occasional musical number. Luciano Manzalini, Roberta Giallo, Eraldo Tutta, Antonio Pisu.
Stephan Andre Nielsen (United Kingdom), Flatland, Film Short – An activist wakes up in a strange and magical flat with two murderous men and no recollection of how she arrived. To survive she will have to discover the purpose of the place and the cruel rules that govern it. A highly creative take on the issues of our troubled times, insightful scripting and achingly authentic performances. Anna-Louise Nixon, Max Curtis, Felix Wright.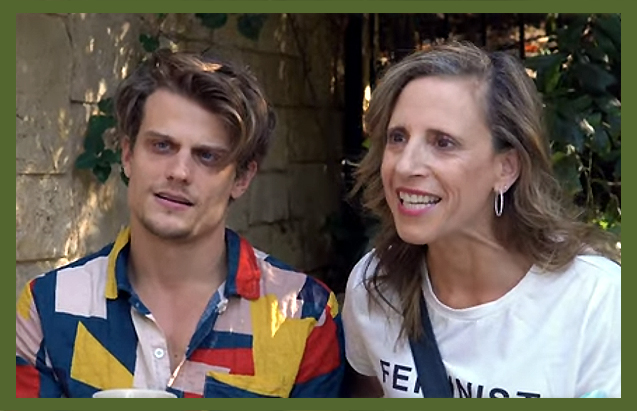 Emerson Niemchick (USA), Bothered, Web series – Jenn and Eddie are two friends navigating dating, social media and political correctness in a pandemic. Though low budget it brims with clever intelligent scripting and authentic, amusing performances – highlighting love and friendship during unusual times. Stars Emerson Niemchick (Roach) and Julie Phillips (Young and The Restless).
Alex Guo (USA), Dear Anxiety, Young Filmmaker – 17 and younger
Anthony Ash Brennan (Australia), WE ARE CONJOLA – OUR FIRE OUR STORY, Documentary Feature
BirdGang Ltd (United Kingdom), Flying Home, Experimental
Brendan Young (Australia), The Widow, Actress: Leading (Daniela Farinacci as Luisa), Actor: Leading (Steve Bastoni as Antonio)
Catelyne Ma (Canada), Our Sparkles, Animation (Student), Film Short (Student)
Darlene Sellers (USA), de la madre, Film Short, Actress: Leading (Darlene Sellers as Anne)
David Ash (USA), Incompleteness, Television – Program / Series
Denis Thomopoulos (USA), Cool The Climate!, Children / Family Programming
Diana Dai (Canada), Covid and Who I am Now, Documentary Short
Doctor Simpo (United Kingdom), Derek the Sheep – The Grass is Always Greener, Animation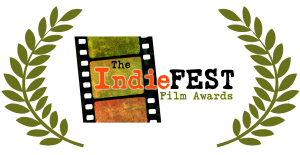 Graeme Finlayson (USA), Reason, Film Short, Ensemble Cast
Guo Xiang (China), Invisible Love, Art Direction
Harley Wallen (USA), Tale of Tails, Television – Program / Series
Iker Bilbao (Spain), The Last Wolves, Special Effects: Animation
Iouri Goroulev (Israel), The Book of Curses, Documentary Feature, Jewish
John Darbonne (USA), Companion, Actor: Supporting (Russell Shealy as Abner Finch)
Luis Ismael (USA), 1618, Film Feature, Jewish
Melanie de Klerk, Sophie Lui and Ron Coldham (Canada), Get Lost in Colombia, Web Series, Women Filmmakers
Nick Snow and Don Hatton, Dashford Studios (USA), Blacklight, Actor: Leading (Grant Lancaster as Danny), Film Feature
Nicola Rinciari (USA), The Pages of Destiny, Children / Family Programming (Student)

Raito Nishizaka and Michael Williams (Japan), Benza English Series One, Television – Program / Series
Rob Villanueva (USA), California Rising, Documentary Short
Sean Tansey (Greece), The Stones of Rome, Actor: Leading (Sean Tansey as Mark Antony)
Sergine Dumais (USA), Wichita, Film Short, Women Filmmakers
Stephen Berkley (USA), Living With Ghosts, Documentary Feature, Contemporary Issues / Awareness Raising
Tammy Klembith (USA), WHAT IF, Film Short, Women Filmmakers, Direction, Sound Editing / Sound Mixing, Editing
Tim Neeves (United Kingdom), Brave Blue World, Use of Film / Video for Social Change
Warren R. Hull (USA), A Band to Honor, Documentary Feature
Werner Beetschen (Switzerland), More awake than you could dream of – Mystery in the Ortsmuseum Binningen, Film Short
Winter Light Productions (Canada), The Colour of Spring, Actor: Leading (Jamie Muscato as Sam), Actress: Leading (Alexa Morden as Sarah), Actor: Supporting (Nathan Nolan as Peter), Actress: Supporting (Holly Stevens as Jordan), Actress: Supporting (Ellie Heydon as Julia), Actress: Supporting (Claudette Williams as Elizabeth), Film Feature, Cinematography, Casting, Direction, Script / Writer,

 Click Below for Award of Merit winners!

Click Below for Award of Recognition winners!