J.R. Poli – Marcus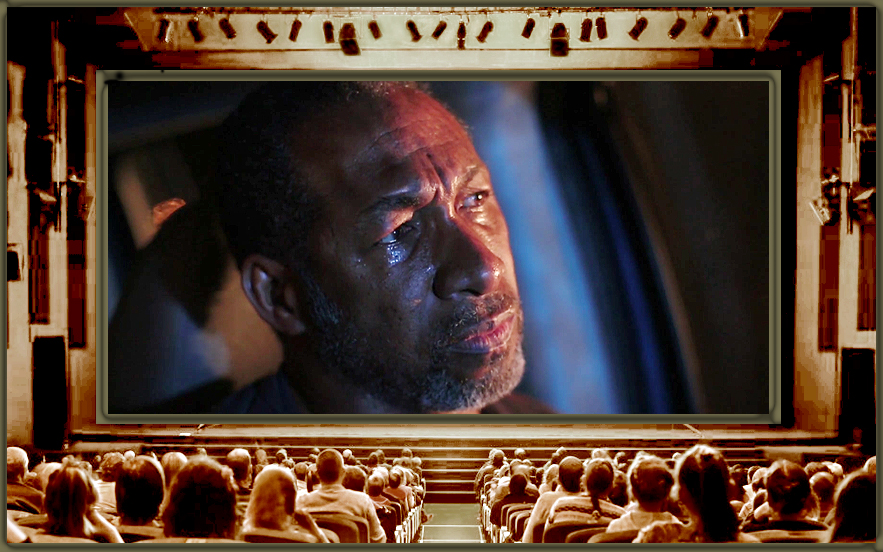 J.R. Poli, Chicor Cheet (USA), Marcus, Film Short – A group of men struggle with a life changing decision. They find themselves on different sides of an argument that could possibly lead to a tragic ending. An emotional journey through Marcus's contemplation of his world – controlled by the voices in this head and feeling let down by life at every turn. Deftly directed by Poli (Watching Spielberg Read Your Script, FightZone Presents) with moody lighting, a sharp script and an emotive music bed. The film is driven by a compelling and achingly authentic performance by lead actor Owen Miller (Graceland, Burn Notice). Cast members Keldrick Mobley, Don-Dimitri Joseph and Emerald Miller deliver genuine portrayals of characters that bring Marcus's story to life. Produced by Jose Luis Martinez of Atomic Digital Media.

Michael B. Chait (USA), Untamed Tongue, African-American – Telly-award winner Chait creates a moving "reaction piece" to social injustice and how the black citizen's image has been misshapen into one of criminality. Stripped down sets and stunning lighting support the raw emotion of the actors. Stars Lance Newton (Cedar Rapids, Chicago Fire).
Barbara Kopple, Cabin Creek Films (USA), This Is Everything: Gigi Gorgeous, Film Feature – One family's acceptance is tested when a champion diver announces he's transitioning into a woman and invites his YouTube followers along for every moment. Touching and meaningful by two-time Oscar-winner Kopple it stars internet sensation GiGi Gorgeous.
Robert Lieberman (USA), Angkor Awakens, Doc Feature – A moving and eye-opening psychological portrait of Cambodia decades after a devastating genocide now poised at a cultural tipping point.  Interviews with strongman Prime Minister Hun Sen, families of the victims and hopeful youth support this exceptionally crafted documentary.
Michael Maschina (Austria), Jonah, Islamic – A gut wrenching journey drawing parallels between refugees fleeing Austria in 1943 and refugees trying to reach Austria in 2015.  Tied together by the parable of Jonah and shot from the characters POV – the audience is an intimate part of the journey of hopes raised and destroyed. Poignant and current.
Venkat Prabhu (India), Masha Allah…Ganesha, Film Short – A Muslim family is forced to take refuge in a Hindu temple during riots sparking a reflection of tradition. "Religion is a way of life – but it has become politics to many". Skillful direction by Prabhu, music by Yuvan Shankar Raja, editing by K.L.Praveen. Stars Sampath Raj.
Daniel Bydlowski (USA), Bullies, Film short – Eugene is a shy 10-year-old boy who is constantly tormented in school. One day he discovers a secret that could keep him safe for the rest of his life, if he's willing to pay the price. Kaden Hetherington, Fred Ornstein, Weston Nathanson, Stephen Holland, Michael Edwin, Conrad Bluth, Nick Alvarez, Jordan Powell.
Andy Gershenzon (USA), Half Empty Half Full, Film Feature – Four friends with one secret that will change everything. A dinner devolves into a nightmare of jealousy and lies. A nuanced script and convincing performances by Andy Gershenzon ((not) Brothers), Maria Thayer (Forgetting Sarah Marshall), Mia Barron (Law and Order), Stark Sands (Minority Report).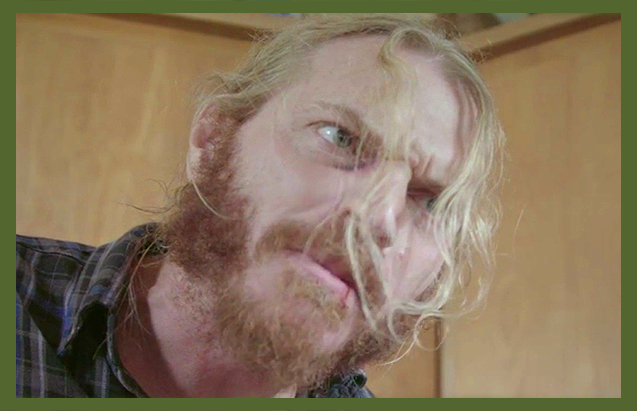 Dave Moppert (USA), Pendleton Road, Film Short – A true story. On her way home from school Naila Ramirez encounters two bullies who's actions spark off tragic happenings. Authentic and chilling with genuine performances. Stars Danny James (Guns, Girls and Gambling) and introducing young Sasha Oman.
Evan Huang (Taiwan), Chicken. Egg., LGBT, Social Justice – A search for meaning and clarity amongst the traditional structures of religion and society. One man's journey for truth and meaning among churches, sexuality and chickens. Creative cinematography and unique set designs highlight the trepidation of the protagonist on his quest.
Babis Galanakis (Greece), Eri & Tasos – If I Thought, Wedding Video – A unique style with a fresh perspective and creative cinematography produces a movie-like experience and twist on a traditional wedding video. Stylistic, inspired and beautiful images with an emotional voice over by the couple in their own words.
Adam White and Kara Martinelli (USA), The Restorers Episode 1: Living History, Television – Program / Series
Arnab Chatterjee (India), Unsaid, Young Filmmaker – 17 and younger
Barabás Árpád and Fazakas Szabolcs (Romania), The Milky Way, Animation
Brandon Doo (USA), THE TRUTH, Actor: Leading (Student) (Pavel Slanina as Sean)
Cam McHarg (USA), Deer Season, Actor: Leading (Cam McHarg as Blaine)
Carlos Moreno Jr. (USA), Sweet Blight, Film Short
Daniel Bydlowski (USA), Bullies, Children / Family Programming
Dave Jingo, Ted Bowersox and Eric Loughry (USA), Timeless Rivals, Documentary Feature
David  Ferry jr (USA), The Garden, Film Feature
Emanuele Michetti (USA), Yellow Water, Experimental
Evan Huang (Taiwan), Chicken. Egg, LGBT, Liberation / Social Justice / Protest
Gorune Aprikian (France), JUST A FLING, Actress: Leading (Fanny Valette as Alex)
Guido Verelst (Belgium), Skai Blue, LGBT
Isaac Kerlow (Singapore), HAZE, It's Complicated…, Documentary Feature
James Higginson (Germany), Devout, Christian
Jillian Dudley (USA), Zula the Infinite, Film Short
John Harris (New Zealand), Prequel'87, Film Short
José Esteban Pavlovich Salido (USA), Bea, Film Short
Korey Rowe (USA), Mile Marker, Documentary Feature
Kyle Portbury (Australia), Tell the World Ep 2, Christian, Special Purpose Productions, Web Series
Luke Schuetzle (USA), Wunderland, Actor: Leading (Steven Luke as Lt. Cappa)
Michael Maschina (Austria), Jonah, Actress: Leading (Daniela Mutavofa as Syrian Woman)
Michael Wong (China/Malaysia), The Story of 90 Coins, Asian
Mike Sanchez (USA), DestroyXFire, Television – Pilot Program
Nagham Abboud, Alekson Lacerda and Miriam Velasco (Ireland), Writing Home, Film Feature (Student)
Nicole Castillo (USA), The Last Protestor, Women Filmmakers (Student)
Pamela Bob and Garth Kravits (USA), Livin' On a Prairie, Television – Program / Series
Paul Kelly (USA), Final Polish, Actress: Leading (Judith Roberts as Claire)
Rebecca Shapiro (USA), For Muriel, Film Short, Women Filmmakers
Ryan K. McNeal (USA), Desert Rose, Film Short
Sabine El Gemayel (USA), Generation Zapped, Documentary Feature, Viewer Impact: Content / Message Delivery, Women Filmmakers, Contemporary Issues / Awareness Raising
Samuel Vartek (USA), No More Secrets, Film Short
Santiago C. Tapia and Jessica Curtright (USA), It Began Without Warning, Film Short, Latin / Hispanic, Women Filmmakers
Siva Nageswara Rao (India), THIRST, Film Short
Stefan Kjær Olsen (Denmark), The Debt, Film Feature
Stewart  Sugg (United Kingdom), Slaughterbots, Film Short
Tim Gray (USA), Journey Home to the USS Arizona, Documentary Feature
Xibei Hu (USA), Escape, Asian (Student)
Click Below for Award of Merit winners!



Click Below for Award of Recognition winners!