Green Sea – Angeliki Antoniou
Angeliki Antoniou (Angeliki Antoniou Filmproduktion) (Greece/Germany), Green Sea, (Prasini Thalassa), Film Feature – ANNA has lost her memory, but she hasn't forgotten how to cook. One night she appears in a working class neighborhood by a Greek harbor. There she meets the unpredictable loner ROULA and finds work and hospitality at his humble tavern. In the kitchen, amidst the scents of spices, she struggles to reconstruct her past. Her simple but delicious food awakens memories for the regulars who in turn help her to reconnect with herself. The story then takes an unexpected turn when Roula suddenly stumbles upon the GREEN SEA, and discovers Anna's true identity. A deftly directed, sensitive and touching story with complex, engaging characters brought to life by a talented cast with charmingly authentic performances. Stars: Angeliki Papoulia (The Miracle of the Sargasso Sea, A Blast), Yannis Tsortekis (Suntan, Ballad for a Pierced Heart), Tasos Palatzidis (Peppermint, Min psaroneis). Produced by:  Lilette Botassi (Inkas Films), Jost Hering (Jost Hering Filme), Angeliki Antoniou (Angeliki Antoniou Filmproduktion).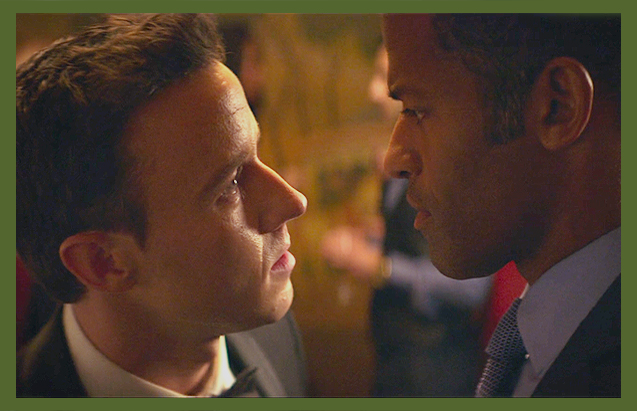 Indrani Pal-Chaudhuri (USA), The Great Artist, Film Short – A gifted artist finds himself in a broken balance between creating art and his struggle as his Dissociative Identity Disorder unravels his life. Sensitive direction, important message, lush lighting and cinematography. Exceptional performance by Matthew Postlethwaite and a talented cast – Marimar Vega, Benjamin Patterson and Emmy-nominee Rain Valdez.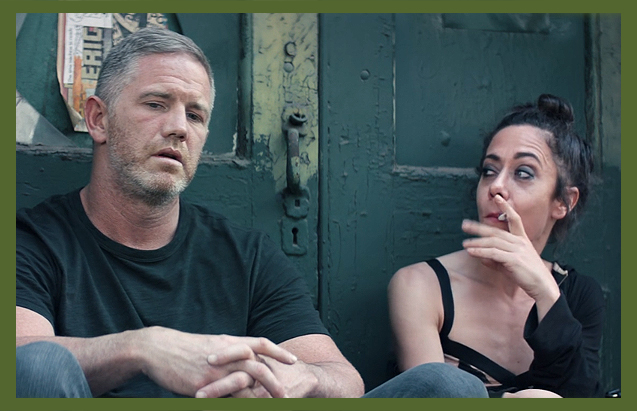 Mark Borkowski (USA), Hungry Ghosts, Film Short – Frank searches for his heroin addicted wife through crime-riddled streets. He visits a voodoo healer who sees her being devoured by 'hungry ghosts'. A potent metaphor for the opioid crisis and families torn apart. Authentic performances from a talented cast. Mark Borkowski (Boardwalk Empire), David McKittrick (Cucina), Karen Giordano (Happy), Melissa O'Donnell (Certifiable).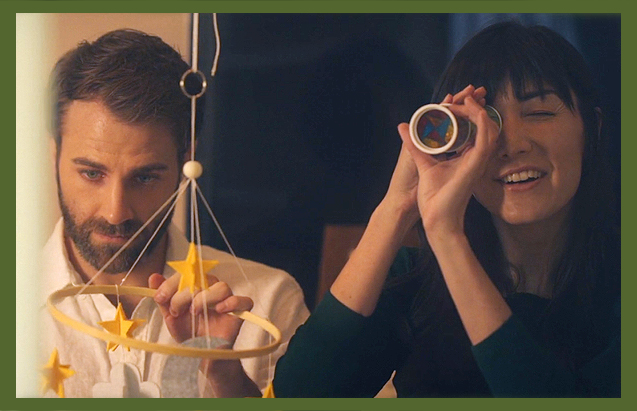 Jackson Prince, Alec Gondobintoro (USA), Gardening Eden, Film Short – Daytime Emmy-nominee Price's film about the world of a domestic relationship – experienced through a future father's message to his unborn child. A touching look at the complicated emotional pulls of parenthood and partnership. Expressive scripting and genuine performances. Ben Whitehair (Better Call Saul) and Monique Blanchard (Hawaii Five-0).
József Gallai  (Hungary), The Poltergeist Diaries, Film Feature – Oscar-nominated Eric Roberts supports a talented young cast in this psychological horror film. After moving to an isolated cabin, Jacob vanishes without a trace. Using footage he leaves behind, his family, friends and a detective try to find answers to strange events centered around him. András Korcsmáros (Genius), Péter Inoka (Aftermath), Kata Kuna (Witch House).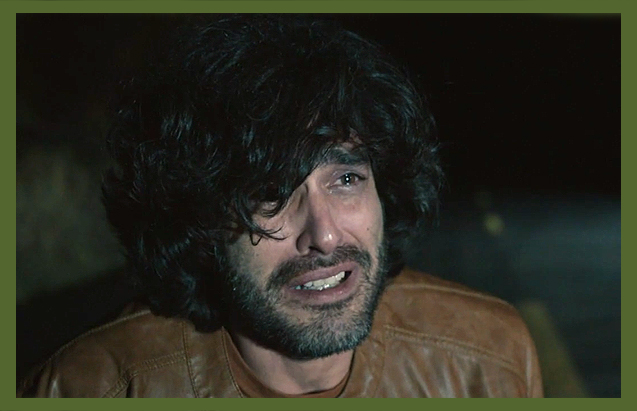 Alejandro Marquez Vela (Mexico), Wrong Turn, Film Short- Set against the backdrop of the beautiful Mexican countryside – a young couple realizes that a wrong turn on the road can lead to a new beginning. A short film filled with both surprising twists and all too familiar relationship dilemmas. Excellent performances by leads Jessica Park (Sleep Tight, Daredevil) and David Angulo (Modern Love, Logout).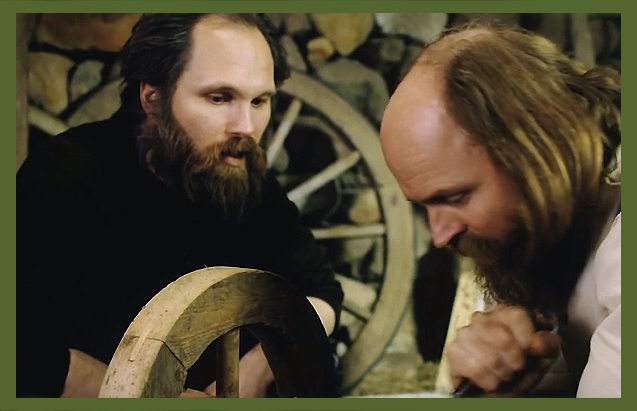 Gudmund Helmsdal (Faroe Islands), Brother Troll (Trøllabeiggi), Film Short – In the 1800's Faroe Islands, two brothers struggle to save their relationship after the loss of their sibling. Lush cinematography captures a coldly beautiful environment, a backdrop for the harshness of life and the icy yet bonded brothers. A unique fable with a twist. Deft direction, melodious soundtrack and authentic performances from Búi Dam and Nicolaj Falck.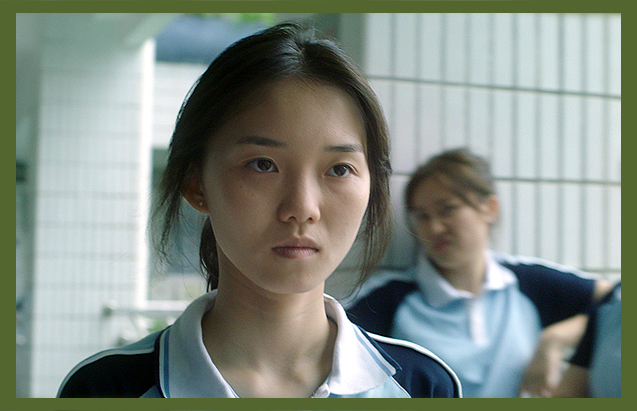 Huazhang Dai (USA), Where the Light Ends, Asian (Student) – Student Academy Award winner Dai delivers a moving film that is both tragic and painfully common. Just before the High School Exam in China, a young girl has to endure the constant bullying of her best friend. An agonizing glimpse at the institutions that ignore this hateful behavior and the trauma for the children involved. Touching performances by Zili Zhang and Jiayu Ye.
Chris John Brooke (United Kingdom), Hiroshima City of Water, Doc Feature – A poignant documentary chronicles stories from survivors of the 1945 Hiroshima atomic bomb, their terrifying experiences, the emotional tolls and the way that informed their lives. Through drawing parallels with the seven rivers that flow through the city – these "Rivers of Souls" symbolize the indomitable spirits of these extraordinary people.
Alejandro Marquez Vela (USA), Wrong Turn, Actor: Leading (David Angulo as Roberto), Actress: Leading (Jessica Park as Penny), Latin / Hispanic
Andy Maycock (USA), THE BEST MAN'S PRIVILEGE, Editing
Angeliki Antoniou (Greece/Germany), Green Sea, Actor: Leading (Yannis Tsortekis as Roula), Actress: Leading (Angeliki Papoulia as Anna), Women Filmmakers
Bijan Daneshmand (United Kingdom), The Bahramis, Actor: Leading (Bijan Daneshmand as Reza Bahram)
Catherine Dao (USA), Symphoria, Actor: Leading (A Martinez as Carl Wittig)
Indrani Pal-Chaudhuri (USA), The Great Artist, Actor: Leading (Matthew Postlethwaite as The Great Artist)
Jake Yun (USA), Escalation, Young Filmmaker – 17 and younger
Jessica Gould (USA), Babylon: Ghetto, Renaissance, and Modern Oblivion, Narration / Voice-Over Talent (Ezra Knight)
John Leben (USA), Amy and the Tortoise – How Animals Saved the Planet, Children / Family Programming
Larry Ulrich  (USA), I'm Not Special, African American
Lisa Ranran Hu (USA), Scarlet, Asian (Student), LGBT (Student)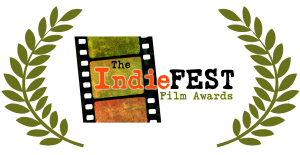 Next Anyextee and Neil Cabana  (USA), The Brazilian Templars Mystery, Movie Trailer
Oskar Dektyar (USA), The Clown Without A Mask, Documentary Short
Paul Schwartz (USA), A NEW YORK STORY, Film Short
Samantha Saltzman (USA), Adulting With Jane, Educational / Instructional / Training, Commercial / Infomercial
Samuel J Punto (Germany), Distortion (Verzerrung), Young Filmmaker – 17 and younger
Samuel Player (United Kingdom), The Queen's Heart, LGBT, Animation
Sophie Harvey (Canada), An Introvert's Guide to High School, Young Filmmaker – 17 and younger
Steven Luchel (France), Smoking Kills, Film Short, Direction
Ted Campbell (USA), BLUE MOTEL, Script / Writer

Click Below for Award of Merit winners!

Click Below for Award of Recognition winners!