If Anything Happens I Love You – Will McCormack and Michael Govier
Will McCormack and Michael Govier (USA), If Anything Happens I Love You, Animation – Executive produced by Oscar-winner Laura Dern – A simple yet exquisitely profound animation depicting grieving parents struggling with the loss of their daughter after a school shooting. Creatively imagined using spirit shadows, engaging animation style and deft direction it captures the unimaginable loneliness and devastation of grief. Though innately tragic, it also portrays a feeling of healing and hope to all that have lost loved ones. It is a film with intention, a pitch-perfect tapestry of artistry and emotion. Driven by a beautiful soundtrack, outstanding sound design, sharp editing and an impactful animation style that brilliantly portrays every emotion of the characters. An inspired and heartful way of addressing one of the critical issues of our times. Animation Director Youngran Nho, original music by Lindsay Marcus (About Cherry), spot-on editing by Peter Ettinger (The Bourne Identity). Directors Will McCormack (Toy Story 4), Michael Govier (Best Friends Forever). Producers: Maryann Garger (Lego Ninjago), Gary Gilbert (La La Land), Gerald Chamales (The Irishman).  Executive Producers Jayme Lemons (Enlightened), Peter Morgan (American Sniper), Sydney Holland (#Horror).


Tina Cesa Ward (USA), After Forever, Digital Drama /Web Series – Created by Michael Slade & Kevin Spirtas – After Forever is a six-Emmy award-winning series that is funny, heartbreaking, heartwarming and ultimately empowering. It creatively explores relationships, healing, grief and new beginnings. The focus is a 50-ish married couple, Brian and Jason, their friends and family, as they deal with a major loss brilliantly weaving together the stages of grief with current story lines and emotional flashbacks. Written by multiple Emmy-winner Michael Slade, directed by Academy of Web TV award winner Tina Cesa Ward, produced by Emmy-winner Alliaon Vanore. Stars: Emmy-winner Kevin Spirtas (Days of Our Lives), Emmy-nominee Mitchell Anderson (Party of Five), David Dean Bottrell (The Blacklist), SAG-nominated Bill Brochtrup (Shameless), Emmy-winner Erin Cherry (Sunday's With A Cherry on Top), Emmy & Tony nominated Anita Gillete (Moonstruck), Emmy-nominee Lenny Wolpe (Wicked), Emmy-nominee Mary Beth Peil (The Good Wife), Christopher J. Hanke (Breaking Fast), Emmy-nominee & Tony-winner Cady Huffman (The Producers), Peter Kim (Saturday Church), Robert Emmet Lunney (Famous Blue Raincoat), Mike McGowan (Here and Now), Finn Douglas (House of Cards).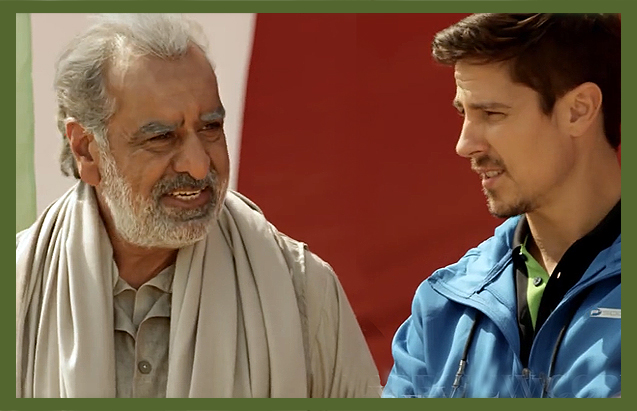 Kavi Raz Studios and Minhas Films (Canada), Barefoot Warriors, Film Feature – A disgraced American soccer star seeks to redeem himself but ends up fulfilling dreams for a village in India. Stunning cinematography, exceptional lighting and touching performances. Sean Faris (Pearl Harbor), Mukul Dev (Omerta), Rajpal Yadav (Jungle), Rajen Toor (My Country) an inspired performance by Kavi Raz. Producer Jatinder Jay Minhas.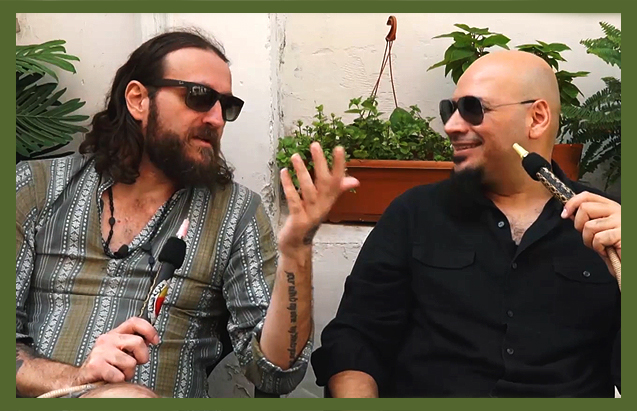 Gillian Mosely (United Kingdom), The Tinderbox, Doc Feature- BAFTA-winner Mosely delivers an extraordinary, balanced and heart-wrenching examination of the Isreali-Palestinian conflict – never before presented. Ancient and recent history, geopolitical issues, psychology and a deeply personal journey challenge what we think we knew. Producers Emmy-winning Andre Singer, and Emmy-nominated Richard Melman.
Mauro John Capece, Stemo Production; Evoque Art House; ZMA Pictures (Italy), La Danza Nera – The Dark Dance, Film Feature – Combining lush art house style with the poignant tale of political corruption – it illustrates frustration, abduction, lust and despair. Stars: Golden Globe-nominee Franco Nero (Django Unchained), Corinna Coroneo (The Sculpture), Flavio Sciolè,(Giro Giro Tondo), Michela Bruni (Report 51).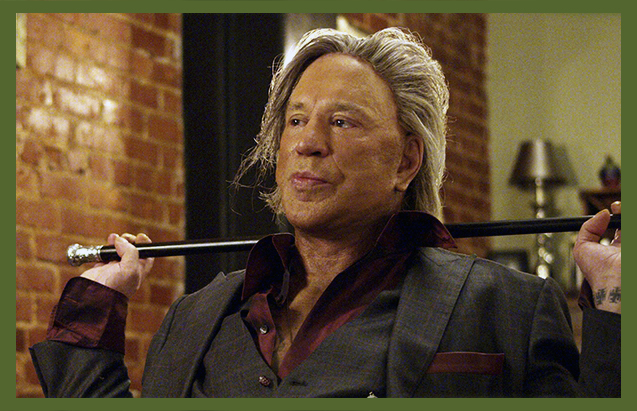 Brian Metcalf (USA), Adverse, Film Feature – An all-star action flick about a rideshare driver and his sister in debt to a dangerous crime syndicate. Oscar-nominee Mickey Rourke (The Wrestler), Oscar-nominee Sean Astin (The Lord of the Ring Trilogy), Golden Globe- nominee Lou Diamond Phillips (La Bamba), Golden Globe-nominee Penelope Ann Miller (The Artist), Thomas Ian Nicholas (Walt Before Mickey).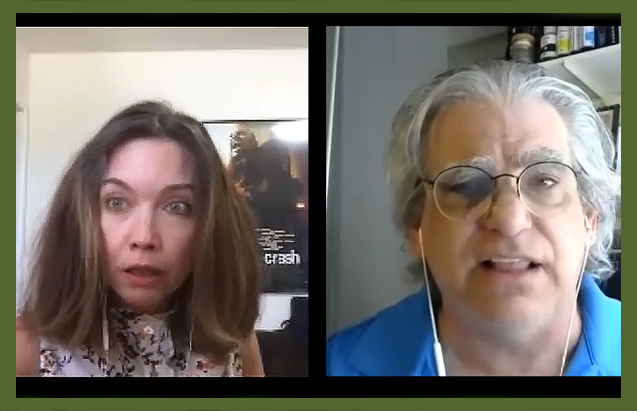 Dylan Brody (USA), The Corona Dialogues, Web Series – A timely dramatic-comedy played entirely in video-conferencing during the pandemic. Brilliantly written with exceptionally authentic performances –  it portrays sibling rivalries, paternal secrets and sharp commentary. Kate Orsini (NCIS), Dylan Brody (You Are Here), Emmy-nominee Bonnie Hunt (The Bonnie Show) and Emmy-nominee  Eduardo Ponsdomenech (True Blood).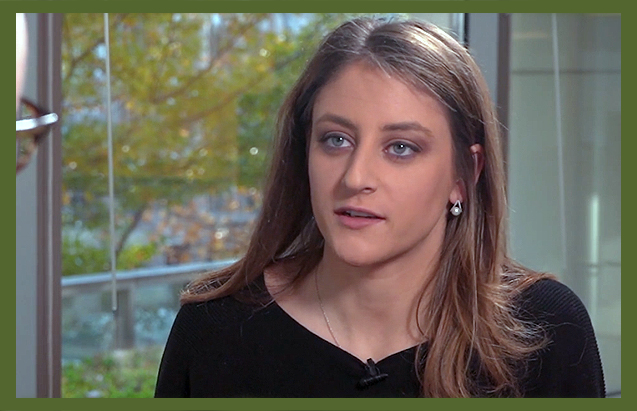 Sara Ganim (USA), No Defense, Doc Feature – Pulitzer-Prize-winner Ganim brings the story of American citizens fighting the U.S. military over their usage of PFAS – a known toxin they have been using for decades that is contaminating waterways and causing illness and death for residents. Exceptionally well researched, paced and delivered.  Shocking facts punctuated by poignant messaging and touching stories.
Lucas Drummond (Brazil), After That Party (Depois Daquela Festa), Film Short – An utterly charming and poignant story of a son who sees his father kissing another man in the middle of a party and his struggle to find a way to talk to him about it. Delightful characters are brought to life by a talented cast and deft direction by Caio Scot. Stars: Lucas Drummond (Todxs Nós), Déborah Zapata (Mada) and Mel Carvalho.
Eric M. Klein and Dax Phelan (USA), Final Moments, PSA – A potent PSA about the end of life due to COVID-19 and the pain for all involved. A short but deeply raw and poignant message for our times, encouraging the use of masks to save lives. Directors Klein (Chimera Strain) and Phelan (Accolade Best of Show, Jasmine). Stars Greg Lucey (Last Dance), Maranda Mobley (First Kiss) and Jessica Sherman (Ultimate, Ultimate).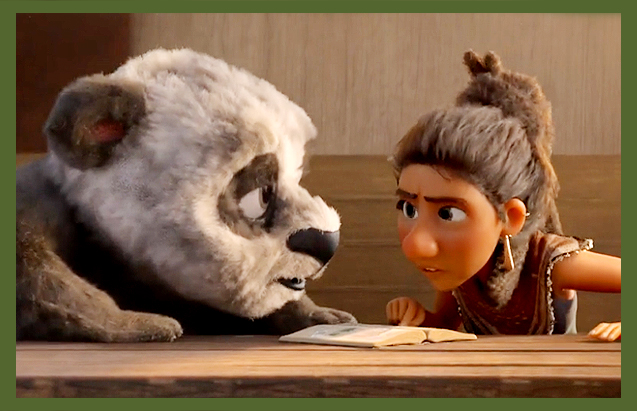 Shir Baron (USA), The Train to Qinling, Animation – A Middle-Eastern traveler gets lost on a train in China with no one else but a Panda! She must learn to communicate with him in order to find the adventure she was looking for. An utterly charming animation with engaging characters and superb emotional depictions – and a subtle message to find creative ways to understand one another. Ringling College of Art and design.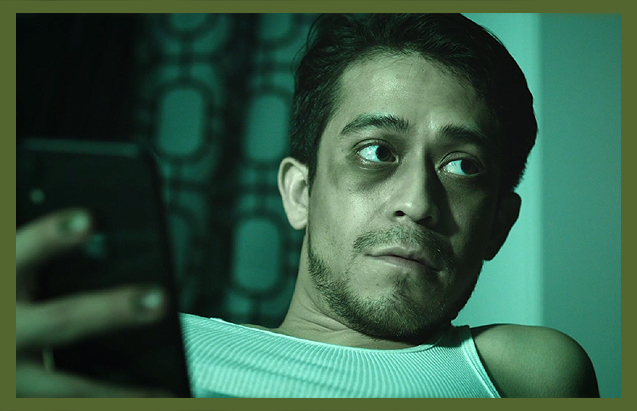 Danny Rosenberg (USA), Pete's Putrid Peas, Film Short – A stylized and genre-bending film about an isolated social media influencer and his self-inflicted "eat only peas" challenge for three weeks. Insightful messages about depression and social media addiction. Stars David Zaldivar (Madam Secretary, Ben is Back) Allegra Preuss, Brian Olyaryz with excellent visual effects by Navid Sanati (Cosmos: Possible Worlds).
Andy Ross (Australia), THE FEAR ENGINE, Documentary Feature, Contemporary Issues / Awareness Raising
Anthony Sarracco (Canada), TENDENZA, Documentary Feature
Arrow Sky Studios (USA), Planet Blue – Journey to Eco, Animation, Film Short
Artie Romero (USA), Monkey & Cat, Children / Family Programming
Babis Galanakis (Greece), Babis-Elena Wedding Trailer-Love is heard in the silence, Weddings, Cinematography
Bank Tangjaitrong (Thailand), Songkran, Asian, Direction
Brandon Lopez (USA), Long Way Down, Animation (Student)
Brian Metcalf (USA), LIVING AMONG US, Film Feature
Brice Blanloeil (France), 8102 ARIM, Commercial / Infomercial
Cam Cowan (USA), OPEKA, Documentary Feature
Caris Vujcec (USA), Pepper: Ricochet, Script / Writer (Caris Vujcec), Web Series
Catherine Legault (Canada), Sisters: Dream & Variations, Editing, Original Score (Sisters: Dream & Variations Soundtrack)
Charles Vinick, Dr. Lori Marino, Michael Mountain and Matt Stamm, The Whale Sanctuary Project (USA), Whales Without Walls, Documentary Short, Nature / Environment / Wildlife
Christian Antonini and Tanice Arnold (USA), Stick To Manual, Animation
Christian Schultz (USA), Inherit the Earth, Liberation / Social Justice / Protest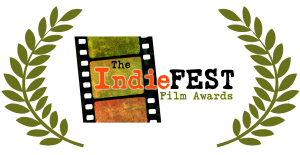 Conny Conrad (Germany), Live Your Life Today, Original Song (Live your life today composed by Conny Conrad)
Craig McMahon (USA), Sweet Sunshine, Actor: Leading (John Way as TJ Millhouse)
Dylan Brody (USA), The Corona Dialogues – a dylan brody project, Actress: Leading Kate Orsini as Lindsay Grunman, Experimental, Special Purpose Productions, Actor: Leading Dylan Brody as Daniel Grunman, Actor: Supporting (Alan Brody as Paul Grunman), Actress: Supporting (Bonnie Hunt as Arnie Plesky)
Gege Fu (USA), No Man with Wings, Asian (Student), Children / Family Programming (Student), Women Filmmakers (Student)
Gillian Mosely (United Kingdom), The Tinderbox, Videography, Viewer Impact: Content / Message Delivery
James D. Fields, Silver Lining Pictures (USA), Magic Max, Actor: Leading (Parker Bates as Tim Hart)
Jon Cohen (Australia), Paradox, Film Short
Josh Garvin (USA), Oakdale, 1959, Actress: Leading (Terry Kaye as Mrs. Wallace), Film Short
Kavi Raz, Minhas Films and Kavi Raz Studios (USA), Barefoot Warriors, Actor: Supporting (Kavi Raz as Manna Singh), Asian, Actor: Leading (Sean Faris as Christian Paliski)
Marcelo Vogelaar, Graci Guarani, Alexandre Pankararu, Thiago Dezan, Leo Otero and Thomaz Pedro (United Kingdom), My Blood Is Red, Native American / Aboriginal Peoples, Liberation / Social Justice / Protest
Mark Gordon (USA), Awakening In Taos, Documentary Feature
Mauro John Capece, Stemo Production; Evoque Art House; ZMA Pictures (Italy), La Danza Nera – The Dark Dance, Actress: Leading (Corinna Coroneo as Manola)
Menelek Lumumba (USA), 1 Angry Black Man, African American
Michael "Pom" Preston and Natasha Deganello Giraudie, Micro-Documentaries (USA), One Word Sawalmem, Film Short
Michael Strauss (USA), A New Vision, Experimental, Viewer Impact: Motivational / Inspirational

Raphael Pazoumian (USA), Rio Tigre – Olympiades, Music Video
Roko Belic (USA), TRUST ME, Documentary Feature, Educational / Instructional / Training
Roman Gerodimos (United Kingdom), Deterrence, Documentary Feature, Web Series
Russell Southam (Australia), Black Heart, Red Hands, Sound Editing / Sound Mixing (Jamie Gamache), Original Score (Composed by Sarah Playford)
Sara Ganim (USA), No Defense, Women Filmmakers, Nature / Environment / Wildlife
Scott Boxenbaum and Nik Smith (USA), Fully Formed Adults: Pay Or Quit, Webisode (Student)
Seora Hong (USA), REDEMPTION, Animation
Shir Baron (USA), The Train to Qinling, Women Filmmakers
Shu Zhu and Ino Yang Popper (USA), BORDER, Experimental (Student)
Sonia Bajaj (USA), The Perfect Date, Web Tube Length Video, Women Filmmakers
Steve Chivers (USA), Dated, LGBT
Steve Gibson (USA), The Lost Within, Script / Writer
Tim Moore and PJ Accetturo (USA), Diagnosing Healthcare, Documentary Feature
Tina Cesa Ward (USA), After Forever – Season 2, Direction, Script / Writer
Yuval David (USA), One Actor Short, Experimental

 Click Below for Award of Merit winners!

Click Below for Award of Recognition winners!