Mt. Suswa – Life in a Volcano – Oliver Goetzl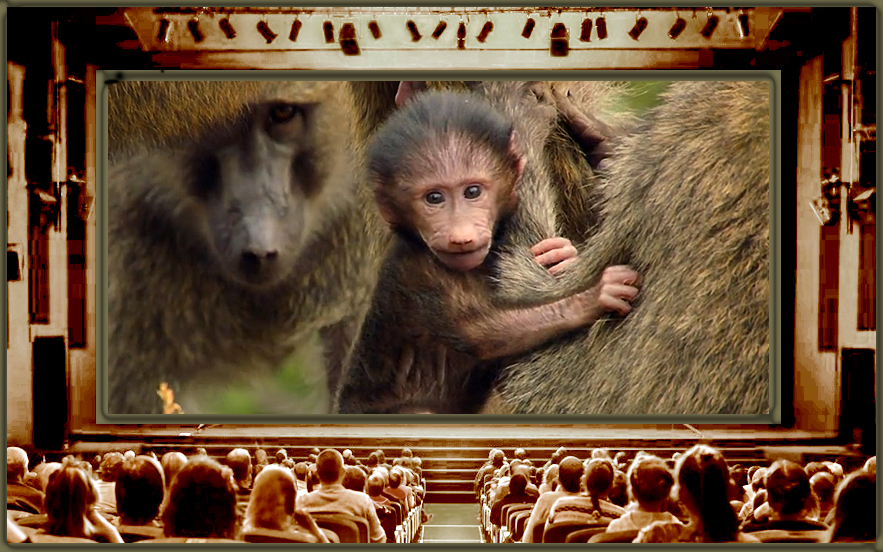 Oliver Goetzl (Germany), MT. SUSWA – LIFE IN A VOLCANO, Nature / Environment / Wildlife – Volcanoes are temperamental, dangerous and deadly. Not the ideal place for wildlife. But Mt. Suswa in Kenya is a volcano like no other: it hosts a multitude of life both above and below its surface. Caverns formed from old lava flows are now home to many species – a living arrangement not found anywhere else in the world. Gulo Productions, under the astute direction of director / biologist Goetzl and his exceptional team, deliver a "never been told" story of these remarkable inhabitants. Wildlife filmmaking is not for the faint of heart – days, even weeks in hides, impossible landscapes and harsh conditions are endured to get that one perfect shot. Mt Suswa delivers in every aspect of filmmaking – authentic animal behavior combined with unique cinematography (even infrared to capture night time activities!), a sweet emotional pull, pitch-perfect music, exceptional sound design, sharp editing and plenty of humor to tell the story. Features a wild "Baboon Parliament" (named by the local Maasai), a feisty wild dog family taking care of an injured family member, and a very protective elephant mother are just some highlights of this outstanding nature doc that is both enlightening and wildly entertaining. World renown Goetzl and his team have worked with NDR, BBC, DISNEYNATURE, Discovery Channel, National Geographic, Animal Planet, Smithsonian Channel and many more. Stunning cinematography by Ivo Nörenberg and Giuseppe Bucciarelli, lively narration by Colin Solman, music by Jörg Magnus Pfeil and Siggi Mueller, sound design Sven-Michael Bluhm. Aired NDR.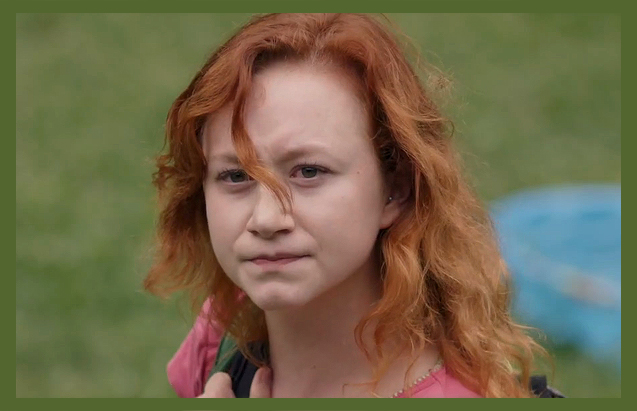 Martha Elcan (USA), Ladies Most Deject, Film Short – Teenage Charlie struggles to free herself and her siblings from their unstable addict mother and drug dealing uncle in rural Appalachia. Deft direction from Emmy-nominated Elcan and outstanding performance from Conner Wharton deliver a poignant story. Exceptional editing from Emmy-winner Nina Erb. Authentic performances from Robin Mullins and Pepper Binkley.
Joel and Jesse Edwards (USA), Distance, Film Short – From 5-time Emmy Award-winning Evolve Studios comes a timely film about life in the time of coronavirus 2020. Beautiful cinematography and excellent editing drive the message that the real threat is the epidemic of fear and that acts of kindness can save us from ourselves…reminding us there is hope. There is love. And even if at a distance, we have each other.
Usher Morgan and Katie Vincent (USA), Windblown, Film Short – After the death of her brother, Beth seeks solace in her family's beachfront New England cottage – but her quiet retreat proves deceptive and dangerous. Deft direction uses the sea as a metaphor, punctuated by creative sound design. The talented cast delivers outstanding performances. Katie Vincent (Prego), Jacob A. Ware (Boardwalk Empire) and Susan Gallagher (Cobra Kai).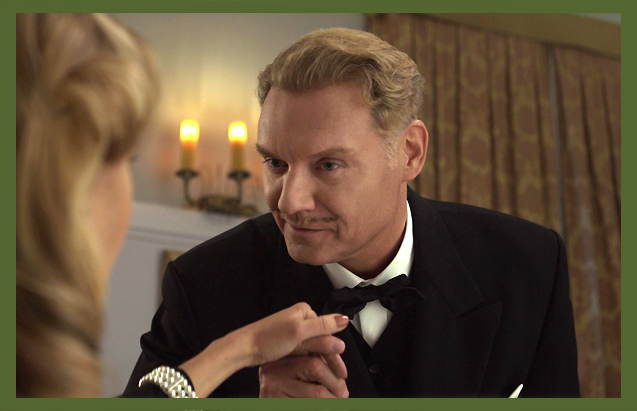 Mart Sander (Estonia), Eerie Fairy Tales, Film Feature – A 'magical realism' romp through an anthology of bizarre, fantastic and spooky tales from the past, present and future, dealing with curses, witches, perfect crime and unsolved mysteries.  Led by TV host Mart Sander with Lisette Pomerants, Jekaterina Novosjolova, Kadri Rämmelda, Ain Mäeots, Toomas Kolk, Ott Salla, Merle Palmiste.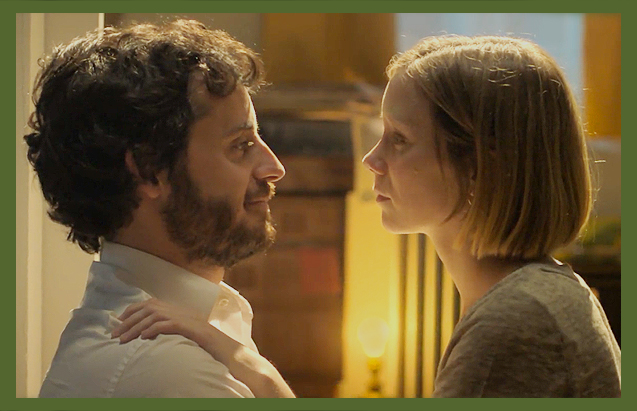 Fernando Bonelli (Spain), Planet Earth Calling Ana, Film Short – A touching story of hearing-impaired Ana and her beloved Juan as they navigate through their most turbulent communication ever. Excellent performances drive this film carried along with a gorgeous soundtrack. Stars Laia Manzanares and Javier Pereira. Music by Fernando Bonelli, Juan Antonio Simarro & Alex Piñeiro.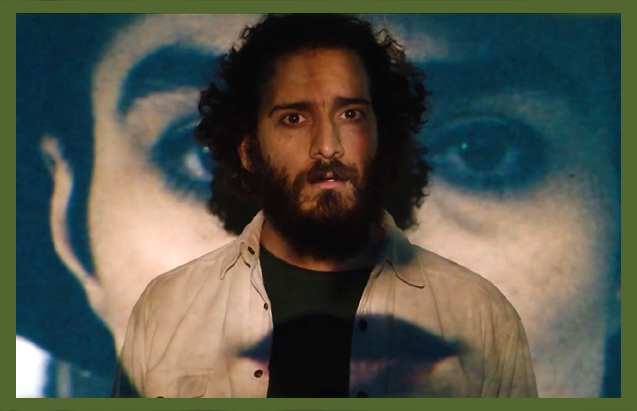 Pouya Aghelizadeh (Iran), Light Room, Film Short – A filmmaker is trapped in his imagination after pursuing the image of a woman that has been haunting his mind. An imaginative and provocative short film that creative uses unique imagery, artistic metaphors and innovative sound design. Stars: Behzad Khalaj, Mina Hassanloo, Mohammadreza Abangah, Farzaneh Ghasemi.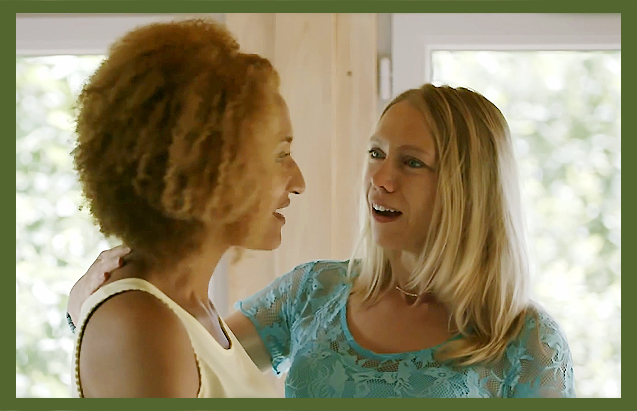 Bruno Mercier (France), Magnificent Liars, Film Feature – A 2019 theatrical release in France, it is the story of a couple who intentionally deceive their friends to discover their hidden truths but their game ends up revealing much more than that. With the appearance of a quirky American plumber they are reminded that what matters most is love. Stars Alice Carel (The Grand Role), Morgan Perez (La Même), Mark Austin. Destiny Films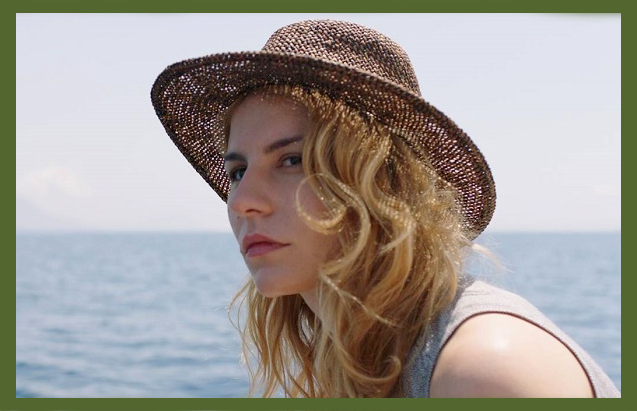 Ivana Bozic (Croatia), Aleksi, Film Feature – A "dramedy" tackling the topic of figuring out life on the brink of turning thirty. Set on the stunning Dalmation coast of Croatia – it follows impetuous Aleksi as she ignores the responsibilities of adulthood and indulges her impulses with various men. Convincing performances by Tihana Lazovic, Goran Markovic, Jason Mann, Natasa Janjic. Directed by Barbara Vekaric.
Nolan Hieu Trifunovic (USA), Diamond Game, Young Filmmaker – 17 and younger – A creative concept and execution striking for a 16-year old filmmaker. Three teens write a 70's cop show script with fictional characters living in a digital world that requires them to act out the story. An unexpected turn changes everything. Stars Leila Perry, Joon Paul Kim, Brian Ray Thompson, Hope Lagos.
Adam Stone and Todd Stone, Steve Morey, Ryan Krumm, Kyle Moriwaki and Steven Mosley (USA), Going Both Ways, Web Series
Alexander Craven (USA), In the Same Direction: Jeff Pifher & Socrates' Trial, Documentary Short
Brice Blanloeil (France), Pianocide, Commercial / Infomercial
Carlo De Agostini (Italy), Archetypes, Commercial / Infomercial
Casey Schlosser (USA), Guilt, Film Short
Danny Wolf (USA), Skin: A History of Nudity in the Movies, Documentary Feature
Dmitriy Endaltsev (Russia), Groom. Bride. Herring, LGBT
Dmitriy Shpilenok and Vladislav Grishin (Russia), Sockeye Salmon. Red fish, Nature / Environment / Wildlife
Education Bureau (China, Hong Kong), The Three Siblings go Shopping, Educational / Instructional / Training
Education Bureau (China, Hong Kong), Beautiful Sound, Children / Family Programming
Fernando Bonelli (Spain), Planet Earth calling Ana, Direction, Actress: Leading (Laia Manzanares as Ana), Original Score (Planet Earth calling Ana Original Soundtrack composed by Juan Antonio Simarro and Fernando Bonelli), Viewer Impact: Entertainment Value, Original Song (From Moon to Sun composed by Alex Piñeiro and Fernando Bonelli)
Francesco Roder (Italy), The Bet, Casting, Script / Writer
Hannah Gamble (USA), Choose Me: An Abortion Story, Webisode
James Brammer (USA), One Minute to Midnight, Young Filmmaker – 17 and younger
Jamie Shinko (USA), THIS LIFE, Women Filmmakers, Actress: Leading (Jamie Shinko as Emma Reed), Film Short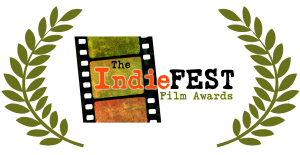 Jan Woletz and Stefan Polasek (Austria), WIENERLAND, Television – Pilot Program
Jang Choon Park (Korea ), Fishing Vessel Bomnal, Film Short
Jayesh Jaidka (USA), HighBread, College / University / Government
Juan C. Dávila (USA), The Response: How Puerto Ricans Are Restoring Power to the People, Liberation / Social Justice
Keren Perlmutter (USA), Determined: The Story of Holocaust Survivor Avraham Perlmutter, Original Score (Composed by Steven Chesne)
Kevin Flannagan (USA), Love Goes Public, Christian, Documentary Feature
Lina Suh (USA), Blue, Asian, Film Short, Women Filmmakers
Lola Rùi (Spain), Ecclesiastes, Women Filmmakers
Martha Elcan (USA), Ladies Most Deject, Women Filmmakers, Actress: Leading (Conner Wharton as Charlie)
Michael Hilf (USA), Smoking Wet, Film Short, Script / Writer, Direction
Oliver Goetzl (Germany),  MT. SUSWA – LIFE IN A VOLCANO, Documentary Feature
Pat Dortch (USA), LIMBO, Television – Pilot Program
Steve Haisman and Clive Howard (United Kingdom), Slava's Journey: Secrets of Snow, Documentary Feature
Traci Hays (USA), Disconnected, Film Short

 Click Below for Award of Merit winners!

Click Below for Award of Recognition winners!