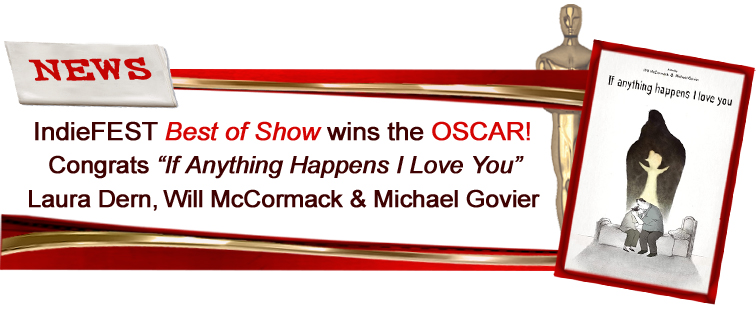 The Walk – Daniel Adams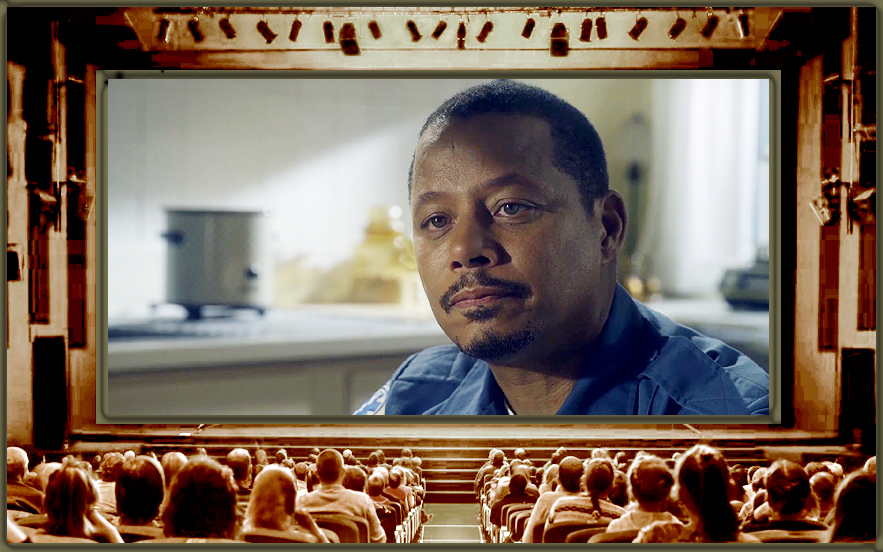 Daniel Adams (USA), The Walk, Film Feature – Oscar-nominee Terrence Howard, Golden Globe and Emmy-winner Jeremy Piven, Golden Globe-Nominee Malcolm McDowell and Justin Chatwin lead a talented and truly potent all-star cast delivering this provocative, racially charged drama surrounding the first day of school integration in 1974. Chatwin portrays a Boston Irish cop who confronts fierce social pressure after being assigned to protect black high school students as they are bused into all-white South Boston High. Old rivalries, friendships, betrayals and deep seated personal and cultural beliefs are all explored in the face of these events – through potent scripting, deft direction and outstanding performances. Interwoven are the stories of the young people who are forced to reassess their own views – authentically portrayed by Lovie Simone (Social Distance) and Daytime Emmy-nominee Katie Douglas. Also stars: Anastasiya Mitrunen (An LA Minute), Jay Huguley (True Detective), Jason Alan Smith (Killer Cove), Coletrane Williams (Love Is). Written by Daniel Adams and George Powell. Musical score by Robert ToTeras. Cinematography by Don E Fauntleroy. Production company: Mooncusser Filmworks.

Funny Boy – Deepa Mehta

Deepa Mehta (Canada), Funny Boy, Film Feature – Oscar-nominee Mehta delivers a poignant tale interweaving personal, cultural and societal crises against the backdrop of 1970's Sri Lanka. Shot on location in Sri Lanka Funny Boy portrays a young boy named Arjie growing up as political tensions escalate to a boiling point between the minority Tamils and the majority Sinhalese. He comes of age and explores his sexual identity awakening in a society and family that does not embrace differences outside of societal norms. An inspiring cast delivers achingly authentic performances. Stars: Nimmi Harasgama (The Good Karma Hospital), Brandon Ingram (The day I met Her), Agam Darshi (Unkept, Kingsway), Ali Kazmi (Coffee at the Laundrymat), Rehan Mudannayake (The Red Mustang), Shivantha Wijesinha (Death Trail) and talented child actor Arush Nand. Lush cinematography by Douglas Koch and a superbly moving musical score by 3-time Oscar-Winner Howard Shore.
Our Almost Completely True STORY – Don Scardino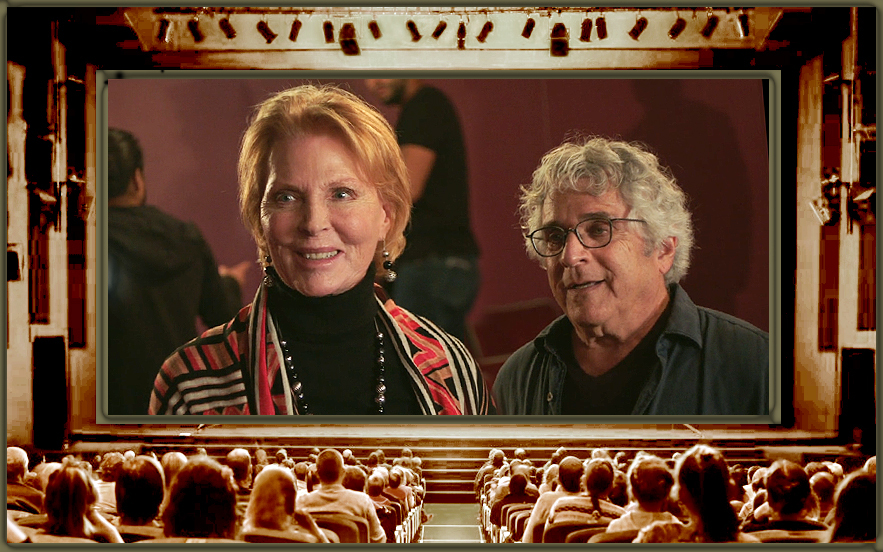 Don Scardino (USA), Our Almost Completely True STORY, Film Feature – Emmy-winner Scardino skillfully directs this dramady about two aging Hollywood industry veterans examining life, love, traumas and relationships. Based on real life twosome – the beautiful screen icon Emmy-winner Mariette Hartley and talented voice actor Jerry Sroka, this unlikely couple leads us through lough-out-loud wit to heart-opening vulnerability. Poignant and funny scripting by Hartley and Sroka with utterly delightful cameos by an engaging all-star cast. Oscar-nominee Tess Harper (Crimes of the Heart), Emmy-winner Peter MacNicol (All Rise), Emmy & Golden Globe-nominee Morgan Fairchild (Flamingo Road), Emmy-nominee John Rubinstein (Claws), Emmy-nominee Mindy Sterling (Secs & Execs), Daytime Emmy nominee – Sam McMurray (The Fosters), Stuart Pankin (Not Necessarily the News), Peter Onorati (This is Us), Maeve Quinlan (Riley Parra) and fan-favorite Bernie Kopell (The Love Boat, Get Smart).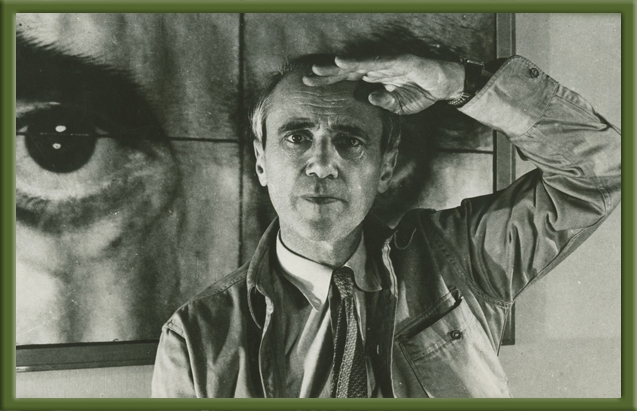 Dave Davidson, Hudson West Productions (USA), Cinema and Sanctuary – Hans Richter & America's First Documentary Film School, Doc Feature – Emmy-winner Davidson expertly delivers the story of the first documentary film school in America, The Institute of Film Techniques at The City College of New York. Beginning under the colorful direction of Hans Richter it launched dozens of famous careers and important works.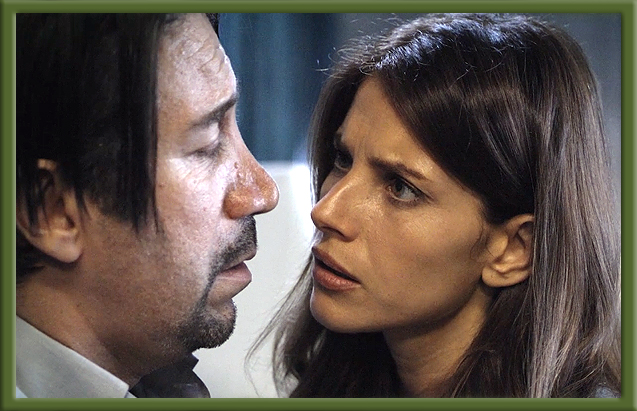 Alessandro Riccardi (Italy), It's not Over, Film Feature – Lovers Max and Sarah meet discreetly when her husband is at work until one night he dies in a domestic accident.  The lovers are now free to meet – until Max discovers that Sarah may not be who he thinks. Delivered by a talented cast led by Christopher Lambert (Greystoke: The Legend of Tarzan), Gianni Capaldi (Paper Empire) and Weronika Rosati (M jak milosc).
Behrouz Nouranipour (Iran), Dayan, Film Feature – An unflinching and brutal look at the realities of war. An aging Syrian father living in exile has to make a choice:  part with his special-needs children to escape or keep them and put all of their lives in danger.  As he struggles, the world around him crumbles under the weight of war. Outstanding performances and technical craft.  Stars Naser Babayian, Abdollah Zavare, Bahar Marofi.
Kim Geldenhuys (South Africa), The Little Match Girl, Film Short – An adaptation of Hans Christian Anderson's famous short story by the same title, a sad tale of a young girl who tries to sell matches to feed her homeless family, but neglected, dies alone on the cold streets of Cape Town. Artistically shot and emotionally potent using only the images and the gently touching soundtrack to tell the story.
Manolo Campos (USA), Fragile, Film Short – Sofia struggles to fend off Michael's relentless advances after a Sex Addicts Anonymous meeting, leaving her in a compromising situation. He ultimately talks her into taking him home and the impending doom that follows. Thoughtful, relevant and ultimately chilling. Stars Alan Trinca (Precursor, Bull) and Lissette DeJesus (Skin Deep).
Alan Rosenfeld (Canada), Ashes of Tyranny, Jewish – Veteran VFX pro Rosenfeld begins this animation with eccentric and compelling images ultimately taking the viewer on a journey with a surprising and impactful destination. Growing out of present day fears that dramatically mirror the past, he follows the music to potently deliver the message that tyranny with always be present with us wherever we go.
Kevin Khachan (Australia), Remnants, Film Feature – An arthouse horror film presented as cerebral puzzle using fragmented memories, encouraging the audience into a puzzle to piece together the events surrounding a cursed inheritance. Beautiful cinematography and effects deliver the screams.  Stars: Karenssa LeGear, Jenn Kirk, Karolína Krézlová, Kristyna Zemankova, Kristina Barokova.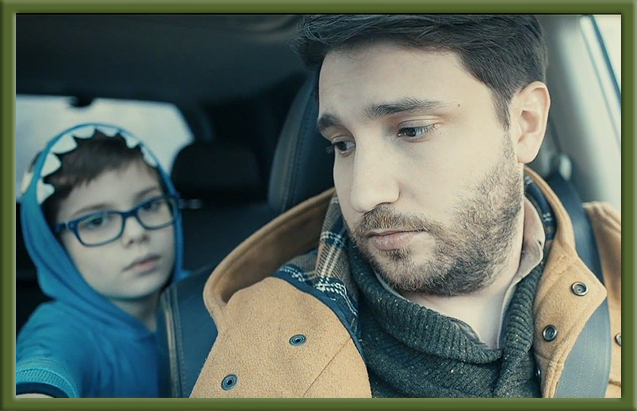 Julia Lemark and Julia Trautwein (Russian Federation), The Emigration, Film Feature – Kostya, an upstanding citizen with a successful career decides to help a friend and play drug mule for a day – delivering packages to friends he already knows. Things take a turn when he finds a run-away 7-year-old boy in dinosaur pajamas in the back of his car – who refuses to leave him. What could possibly go wrong?
Alex Merkin (USA), Hush, LGBTQ+ – The story of the invasion of the famed Transgender Cabaret by Nazi Youth in 1933. Instead of hiding from certain death – the troupe decides to perform their most dangerous show ever – standing up for why are are and what they believe in:  leaving their legacy in the ashes of evil and destruction. Stars Machete Bang Bang, Amy Paffrath, Sean Scott McCracken, Maxx Maulion.
Alan Rosenfeld (USA), Diner Discord, Film Short
Alan Rosenfeld (USA), Blind Date, LGBTQ+
Alessandro Riccardi (Italy), It's Not Over, Actor: Supporting (Christopher Lambert as Frank), Actress: Leading (Weronika Rosati as Sarah), Actor: Leading (Gianni Capaldi as Max), Original Score (Sandro Di Stefano)
Alex Chacon and Duffy King (USA), Samba del Sonoran, Music Video
Andray Lamba and Rakesh Kumar (USA), The Believers, Direction
Angad Aulakh, Last Carnival (USA), The Atomic Dream, Film Short, Cinematography (Charlie Wuppermann), Actress: Leading (Marchand Storch as Sophia)
Arden Teresa Lewis (USA), Leveling Lincoln, African American, Documentary Feature, Women Filmmakers, Original Song (Walk With Me composed by Lynne Robyn Barasch. Sung by Michelle Walker)
Luciano Barsuglia (USA), The Electric Man, Actor: Supporting (Tom Sizemore as Jace)
Behrouz Nouranipour (Iran), Dayan, Direction (Behrouz Nouranipour)
Chelsea Wright (USA), Living Soil, Nature / Environment / Wildlife, Women Filmmakers, Documentary Feature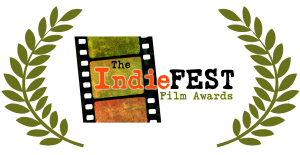 Chris Charles Scott (USA), The Five Priests, Documentary Feature
Colton Eschief Mastro and Eric Jackowitz (USA), DELIVERY, Film Short
Daniel Adams (USA), The Walk, Actress: Leading (Katie Douglas as Kate Coughlin)
Dave Davidson, Hudson West Productions (USA), Cinema and Sanctuary – Hans Richter & America's First Documentary Film School, History / Biographical
Dave Davidson, Hudson West Productions (USA), A Gesture and A Word, Documentary Feature, Viewer Impact: Motivational / Inspirational
Deborah Hadfield and Jackie Withey (United Kingdom), We Too Together, Direction (Deborah Hadfield), Film Feature, Women Filmmakers, Disability Issues
Deepa Mehta (Canada), Funny Boy, Direction, LGBTQ+
Dilara Senbilgin (USA), Lyssa, Film Short
Dmitry Kormann (United Kingdom), OVERLOAD, Creativity / Originality

Don Scardino (USA), Our almost completely true  STORY, Actor: Supporting (Jerry Sroka as Jerry), Actress: Leading (Mariette Hartley as Mariette)
Ed Toolis (USA), There's an App for That, Web Series
Harris Shore (USA), THE TRUST, Film Short, Viewer Impact: Entertainment Value
Ilya Sazhin (Russia), I WANT TO BE A WRITER, Film Short
Jeff Mehiel (USA), The Fusion Solution, Documentary Feature
Jim Batt (Australia), Leisure Machine, Music Video, Original Song (Leisure Machine composed by Clare St Clare, Daniel Frankel, Gideon Frankel and Miles Brown)
Jordan Orsak (USA), DELIVERING HOPE, Documentary Feature
Kiel Thorlton (USA), A Place Called Home, Film Feature, Direction
Kieran Shea and David Osorio (USA), Borderline, Film Short, Latin / Hispanic
Kim Geldenhuys (South Africa), The Little Match Girl, Direction

Maya Savin Miller (USA), The Debater, Film Short
Mohammad Hassan Yassaee (Iran), dog, Islamic
Oskar Salomonowitz (Austria), There is exactly enough time, Animation
Paul Frederick (USA), Return to Auschwitz: The Survival of Vladimir Munk, Documentary Short, Jewish
Tim Dagott, Timo Discher and Alexander F. Rumpf (Germany), Rise of the Last Intern, Film Short, Creativity / Originality
Tim Landry (USA), Shoveling Pixie Dust: a Memoir, Documentary Feature, History / Biographical
Yuval Levy and Maya Roni Ella (Israel), The Fine Line, Liberation / Social Justice / Protest (Student)
Click Below for Award of Merit winners!

Click Below for Award of Recognition winners!