Konstantin Fam  – Witnesses (Svideteli)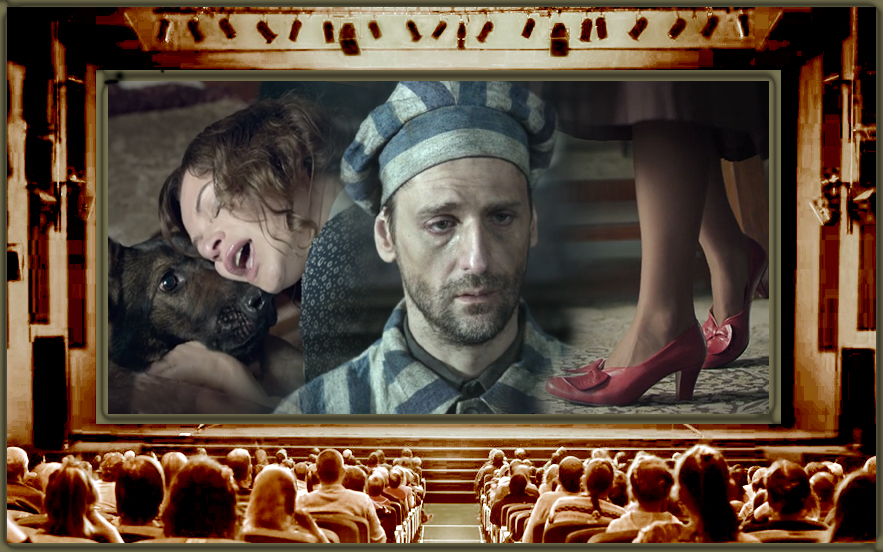 Konstantin Fam (Russian Federation), Witnesses, Film Feature – The trilogy of shorts that make up Witnesses is dedicated to the memory of World War II and the Holocaust. It consists of three novels that are united by one artistic purpose. Each story in the film provides an unusual, yet harrowing perspective on the tragic events during the war, told from the perspective of three uncanny witnesses. Uniquely crafted with excellent cinematography, gorgeous score and exceptional artistry. Fam's purpose is to tell the story in creative ways – thus appeal to young people as a stark reminder not to repeat the unthinkable tragedies of the past in today's troubled times. Shoes – The first part of the trilogy follows a story of a pair of women's shoes, from a department store window to the museum display window at the Auschwitz concentration camp. It was nominated for the Academy Award short form. Brutus – The second is about a beautiful pet German Shepherd who is separated from his beloved mistress and turned into a concentration camp killer. Stars Oksana Fandera, Filipp Yankovsky, Vladimir Koshevoy and Marta Drozdova. Longlisted for Oscars. Violin – The final story, follows a violin from modern times back to the holocaust where it was witness to the tragic events. Vyacheslav Chepurchenko, Michael Gor, Aleem Kandour.  Longlisted for the Academy Award for Best Live Action Short Film.


    Mourad Boucif –  The Clay Men (Les hommes d'argile)
Mourad Boucif (Morocco), The Clay Men (Les hommes d'argile), Film Feature – At the outbreak of the Second World War, the young shepherd Sulayman was forcibly recruited into the French army, ripped from his beloved new bride and the mysterious old hermit that raised him. Plunged into the atrocities of war, he decides to seek at all costs a form of humanity in the destiny of his fellow Moroccan soldiers – in spite of the fact they were forced to fight in a conflict that did not concern them. Beautiful cinematography, poetic dialog and a haunting soundtrack guide this film – making it less focused on the inevitable destructive horrors of war – and more about the humanity on both sides of the conflict. Raising awareness of the enormous role that tens of thousands of conscripted soldiers from Morocco and North Africa played in the war that remain unknown to this day. Unlike an action-oriented "war is hell" film that disturbs the viewer while at the same time reinforcing apocalyptic images of crumbling worlds, "The Clay Men" prefers to raise consciousness by sublimating the beauty of an exhausted universe. With excellent performances from a talented cast stars: Miloud Nasiri, Tibo Vandenborre, Magaly Solier, Abdel Qissi and Mohammed Zahir.

Eric Swinderman (USA), Anhedonia, Film Feature –  After a failed suicide attempt, a man receives an inheritance, meets a struggling mom with an eccentric daughter and embarks on a journey of self-discovery. Skillfully directed by Emmy-nominated Swinderman stars Emmy-nominated Breckin Meyer, Emily Kinney and Giselle Eisenberg.
Jason Cohn and Camille Servan-Schreiber (USA), The Unforgettable August Post, Doc Short – Emmy-nominated Servan-Schreiber delivers an informative and outrageously creative hybrid doc. Narrative and doc techniques, an imagined radio announcer and inspired animation tell the colorful story of Augustus Post – auto pioneer, aviator and infamous balloonist.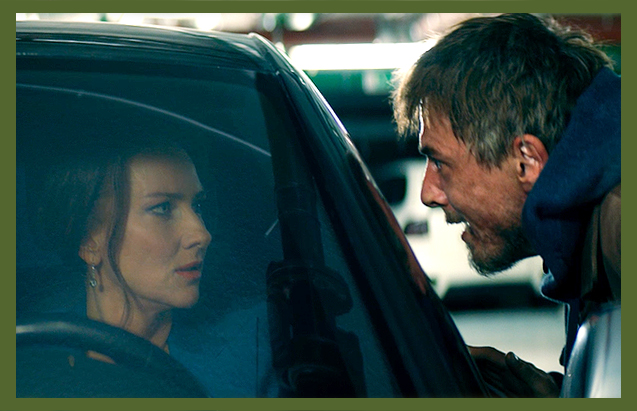 Barshak Aleksandr (Russian Federation), Pilgrim, Film Feature – A high energy and mysterious film following a wealthy couple as their lives are turned upside down by the appearance of a mysterious stranger – who once played a role in Mira's life. Tightly paced with excellent craft and creative editing. Stars Petrenko Igor Serebryakov Aleksey and Sever Elena.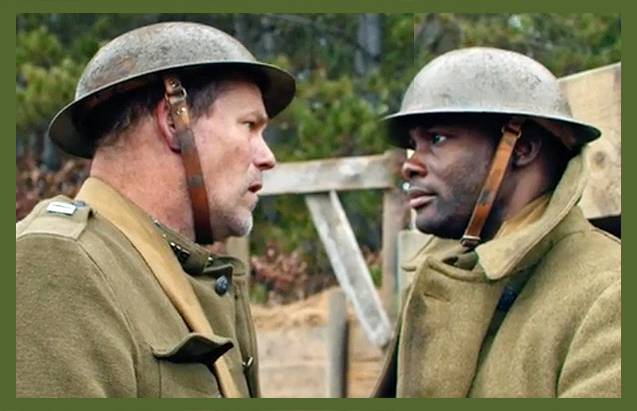 Luke Schuetzle (USA), Over There, Film Feature – At the end of WWI, a group of U.S. soldiers are sent behind enemy lines to rescue a lost platoon of African American fighters. Highlights the scourge of war and the horrors of racism and inhumanity. Golden Globe winner and Emmy Nominee Ron Perlman, Billy Zane, Bates Wilder, Hiram A. Murray, Aaron Courteau.
Gene Du Plessis (USA), Herringbone, Film Short – An imprisoned woman subjugated to unspeakable cruelty discovers the terrifying truth that humanity is the root of suffering and salvation. A bone chilling metaphor artfully directed, implying gruesome details – provoking self-examination of our roles in this atrocious system. Cortney Palm (Sushi Girl) and Chelsea Jordan.
Tyson Culver (USA), Juice: How Electricity Explains the World, Doc Feature- Electricity availability doesn't guarantee wealth but its absence always means poverty. Robert Bryce travels 60,000 miles to tell the human story of why power equals power. Fascinating, exceptional research and delivery by Emmy-winners Matthew Wallis, John Moody, Silas Hite.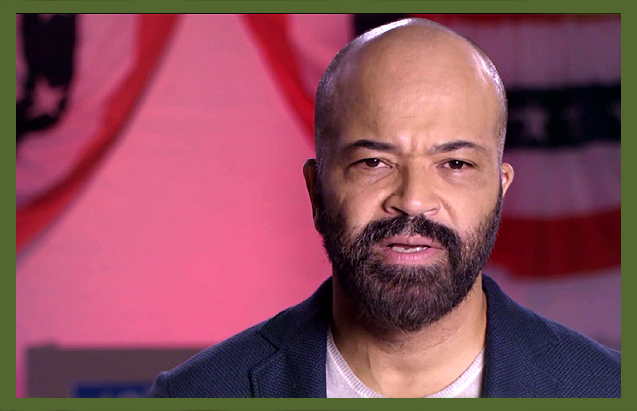 Michael Kasino (USA), Rigged: The Voter Suppression Playbook, Doc Feature – Industry vet Kasino reveals in chilling detail how our principles of democratic voting are being compromised by the dark ten-year Republican strategy to reverse the rising demographic tide of minority voters. Narrated by Jeffrey Wright (Angels in America, Westworld).
Kristian Gianfreda (Italy), Only Good Things (Solo Cose Belle), Film Feature – The mayor's daughter Benedetta stumbles through unexpected meetings, contrasting relationships and bizarre characters from two disparate worlds and how they discover the humanity in each other. Poignant and fun. Idamaria Recati, Luigi Navarra, Giorgio Borghetti, Erica Zambelli.
Francis Amat (USA), Unraveling Athena, Doc Feature – Chronicles  Womens' tennis – exploring common themes and qualities of world champions from work ethic to brain science. Highlights the ground-breaking achievements of Billie Jean King.Featuring Martina Navratilova, Chris Evert, Monica Seles, Venus and Serena Williams, Tracy Austin and more.
Neil P George (Korea), Hope, Film Short – Award winning Human Rights director George delivers Hope – a true story about Ali, a Yemeni refugee who only has one real hope, to help others, especially the people of his home country. Unable to return, he now struggles to find these things we often take for granted, especially, a place to call home.
Aliza Rosen (Israel), Latter Day Jew, Documentary Feature
Amertat Cohn (USA), The Journey, Sunseed Revisited, Documentary Feature
Ariano Trevino Angelone (USA), LOST THINGS, Young Filmmaker – 17 and younger
Bill Einreinhofer, Paradox Communications, Inc. (USA), Shanghai 1937: Where World War II Began, History / Biographical, Script / Writer (Bill Einreinhofer)
Brian Wimer (USA), Charlottesville: Our Streets, Documentary Feature
Chee Keong Cheung (United Kingdom), REDCON-1, Film Feature
Corrin Evans (USA), Heavily Meditated (The Series), Web / Internet Programming
Daisy Chen (USA), Buddy, Young Filmmaker – 17 and younger
Damian Overton (USA), PAPERCUT, LGBT
Dan Michael (USA), Dodgson, Film Short (Student)
David Swift and Scott Owen (USA), Beers of Joy, Documentary Feature
Edgar Pêra (Portugal), Magnetick Pathways, Actor: Leading (Dominique Pinon as Raymond Vachs), Film Feature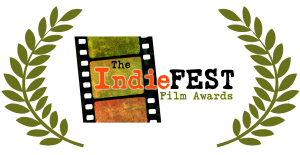 Edgardo Gonzalez (Mexico), The Story Reader, Film Short and Revolution, Film Short
Eve Ash (Australia), Man on the Bus, Jewish, Documentary Feature, Editing
Feng Cheng Lung (Taiwan), Secrets of the Pangolin, Nature / Environment / Wildlife
Gianluca Piovani (USA), Kasra, Film Short
Jason Wiles (USA), SUNNY DAZE, Film Feature, Actor: Leading (Jason Wiles as Sunny Chase)
Joel Cocciolone (USA), Cup of Coffee, Film Short
Juliana Tafur (USA), LIST(e)N, Special Purpose Productions
Lidia Terki (France), Paris la Blanche, Women Filmmakers, Actress: Leading (Tassadit Mandi as Rekia)
Marcia Kimpton (USA), BARDO BLUES, Film Feature, Women Filmmakers, Actor: Supporting (Brian Gross as Trevor),
Marisol Cal y Mayor and Canek Kelly (Mexico), DESCARNADO, Experimental
Martijn Hullegie (Netherlands), Perfect Present, Film Feature
Max Rogoff (USA), The Rule of Fours, Young Filmmaker – 17 and younger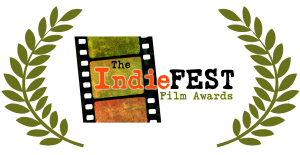 Neil P George (Korea ), Passion, Film Short
Pablo Miralles (USA), Can We All Get Along? The Segregation of John Muir High School, Documentary Short
PCI Media, World Food Programme, 360+1 Comunicaciones y Contenidos Estratégicos, Government of Peru and TV Peru (USA), Cocina con Causa, Reality Programming
Rob Margolies (USA), Yes, Actor: Leading (Tim Realbuto as Patrick Nolan)
Sebastien Antoine and Grégory Chosson (France), Airbag, Music Video (Student)
Shane Vertmooten (USA), Ocean Quest XPRIZE Competition Documentary, Children / Family Programming (Student), Documentary Short (Student)
Shelly Nel (United Kingdom), Hashaq, Jewish
Simon Watts (Australia), The Snatch, Film Short
Stephanie Lowell (USA), Rabbit Hole, Special Purpose Productions, Women Filmmakers
Tammy Klembith (USA), HOUSE OF REDEMPTION – HEAR ME, Film Short, Women Filmmakers, Webisode
UN Environment, Footage Films and PCI Media (USA), #Clean Seas Break-Up PSA: Christmas Edition "Home for the Holidays", Use of Film / Video for Social Change
Yana Sar (USA), Anna Karenina, Experimental
Click Below for Award of Merit winners!

Click Below for Award of Recognition winners!