Dear President Obama, The Clean Energy Revolution Is Now –

……

Jon Bowermaster

Jon Bowermaster (USA), Documentary Feature.  Oscar-nominated Mark Ruffalo is an advocate of addressing climate change and renewable energy and serves as executive producer of this revealing documentary about the full cost of fracking – and the corporate and political determination to do it anyway. The film takes a cross-country look at drilling, highlighting its variety of  toxic contaminants, the stories of its victims and the false promises of an economic boom. It highlights clean energy solutions that allows Americans a future that does not rely on dirty fossil fuel extraction processes.  With compelling interviews, a powerful and cogent narrative and alluring cinematography this formidable documentary leaves an impact on the viewer.

Guy-Roger Duvert (USA), Virtual Revolution, Film Feature – In 2047, most of the population spends their time in virtual worlds where they fulfill their fantasies.  An Agent is tracking terrorists who want to destroy them. Starring Mike Dopud (Stargate, Atlantis, Continuum) and Jane Badler (V, Mission Impossible). A thrilling ride with spectacular sets and dazzling lighting that raises some thought-provoking moral questions.
Rain Li (Canada), Beijing New York, Film Feature, Cinematography – A touching and complex love story that bridges time, distance and culture, intertwining the lives of two Chinese childhood friends and an American artist. Driven by stunning cinematography and relatable dilemmas it is a journey to find true happiness.  Stars Richard de Klerk (Stargate), Liu Ye (The Last Supper) and Lin Chi-ling (Red Cliff).
Cobbstar Productions (Australia), The Horizon, Webisode -Directed by Boaz Stark (Neighbors, Home & Away) Horizon is an explosion of color, fun and drama. The most watched gay web series in the world, this high quality production tackles topics like safe sex and tricky relationships in an amusing, campy and thoroughly engaging way.  Stars Francis Mossman, Indigo Felton and Patrick James as drag queen Wilma Bumhurt.
Vishal Jadhav (India), Flying Rainbow, Nature / Environment / Wildlife – Flying Rainbow is a Documentary about Oriental Dwarf kingfishers and their survival in the Western Ghats of India before and during the relentless monsoon season.  With sweeping, gorgeous cinematography and engaging commentary, it portrays the relationship that the weather has with these birds.  A labor of love filmed over a period of 7 years.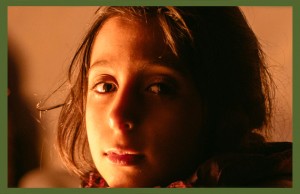 Matthew. K Firpo (USA / GREECE), REFUGE, Documentary Short – Refuge is a chronicle of human stories from the European Refugee Crisis, focused on the simple, important fact that every refugee is a human being, with hopes and losses and families just like each of us.  Filmed on location in Greece the filmmaker creates artfully told stories with authenticity, rawness and genuine heart.
Ben Proudfoot (USA), Montage: Great Film Composers and the Piano, Doc Short – Chronicles celebrated pianist Gloria Cheng's challenge to the world's greatest film composers – write original pieces for solo piano.  Exceptional, touching and absolutely engaging. Stars Oscar winners John Williams, Randy Newman, Alexandre Desplat, Michael Giacchino and Emmy winners Bruce Broughton and Don Davis.
Melissa Kent (USA), Bernie and Rebecca, Film Short – Bernie and Rebecca's first date is about imagining a life of marriage, children, infidelity and divorce.  A surprising and surprisingly real script that is skillfully executed by director Kent with nuanced, emotive, amusing and touching performances by Kyle Davis (American Horror Story, Dexter) and Brianna Barnes (Host of Globe Trekker).
André Wallström (Sweden), The Pearl Of Africa, Documentary Feature
Boaz Dvir (USA), A Wing And A Prayer, Documentary Feature
Brandon Young (USA), The Liberation of Kuwait, Liberation / Social Justice / Protest
Cary Anderson (USA), Extra School, Film Short
Conor Armstrong Sanfey (Ireland), LIFT, Film Feature
Dave Lugo and Matt Schwartz (USA), Hometown Hero, Film Feature
Emily Abt (USA), Daddy Don't Go, Documentary Feature
Ian Cooke (Australia), Humble Hope, Christian, Religion / Ethics, Direction
Jenn Page, Heart on Fire Productions (USA), One More Dance, Music Video
Kemmy and Julie Moran (USA), Miss Beverly Hills Ghost, Webisode
Lars Pape (Germany), All Love Schmidt, Documentary Feature
Lisa Edwards (USA), ALFIE_BOE_On The Wheels of a Dream, Documentary Short
Marcus Jones (USA), Katerina Ganchak Creation Story, Experimental
Mary-Pat Green (USA), WALK, Film Short
Matt Starr (USA), The JJ Project, Disability Issues
Maurice Joyce (Ireland), Violet, Animation, Script / Writer, Direction
Rain Li (Canada), Beijing New York, Actor: Leading (Richard de Klerk as Joe), Actress: Leading (Lin Chiling as Jasmine)
Richard Hughes (Australia), FOUND, Film Short
Tim Nackashi (USA), THROUGH THE WALL, Documentary Short
Click Below for Award of Merit winners!



Click Below for Award of Recognition winners!