REVOLTING RHYMES – Jakob Schuh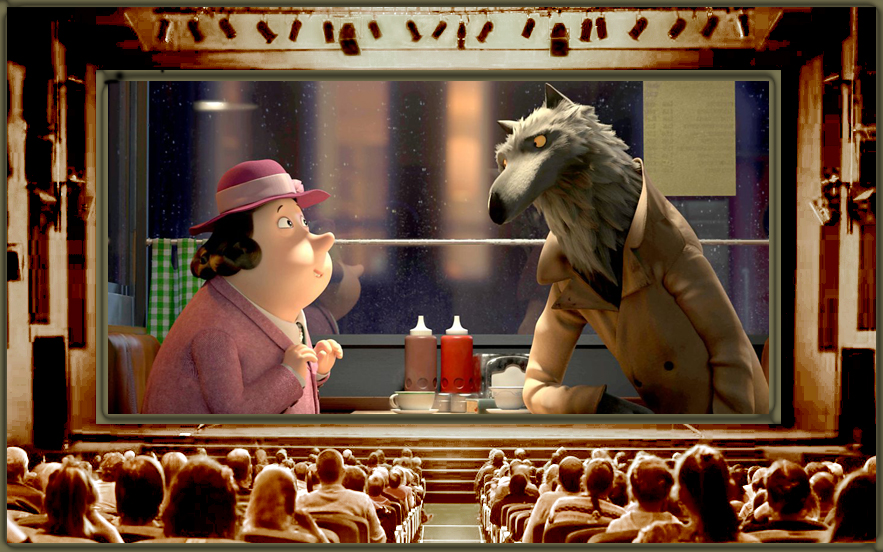 Jakob Schuh (United Kingdom), Revolting Rhymes, Animation – Based on the much-loved children's book written by Roald Dahl, it takes the classic fairy tales of Little Red Riding Hood, Snow White, and The Three Little Pigs then mixes them together and serves them with a mischievous twist. The witty rhymes are coupled with beautiful and polished visuals with engaging and clever characters and sets. The all-star voice cast delivers exceptional performances led by BAFTA winner and Golden Globe nominee Dominic West (The Affair, Chicago) as a smooth, charming and devious wolf. With International Emmy and BAFTA winner David Walliams (Partners In Crime), BAFTA nominee Rob Brydon (The Brink), BAFTA nominee Bertie Carvel (Jonathan Strange), Gemma Chan (Transformers, Fantastic Beasts and Where to Find Them), BAFTA Scotland winner Rose Leslie (Game Of Thrones), Tamsin Greig (Episode, Second Best Exotic Marigold Hotel), Bel Powley (Benidorm) and Isaac Hempstead Wright (Game Of Thrones). Directed by Oscar-nominees Jan Lachauer and Jakob Schuh. Produced for Oscar nominated Magic Light Pictures Berlin with animation creation from Triggerfish Animation Studios in Cape Town. Featured on BBC One.
STEVEN BERKOFF'S TELL TALE HEART – Stephen Cookson

Stephen Cookson (United Kingdom), Steven Berkoff's Tell Tale Heart, Film Short (Educational) –  Steven Berkoff's own feature length interpretation of Edgar Allan Poe's original short story about a servant who plots to murder his master because of his 'vulture' eye.  Extraordinary acting, rich, provocative sets, and lush cinematography, production design and lighting, create an atmosphere of intensity as we watch the servant descend into madness with a chilling authenticity.  Skillfully directed by Stephen Cookson, it stars theatrical legend Steven Berkoff, with more than 150 stage and screen credits (Octopussy, Beverly Hills Cop, Rambo, The Girl With The Dragon Tattoo, Clockwork Orange), Henry Goodman, (Notting Hill, The Avengers), Hugh Skinner (W1A, Le Miserables), Dudley Sutton (Doctors, Boomers) and Mark Brailsford (Suntrap, Eastenders).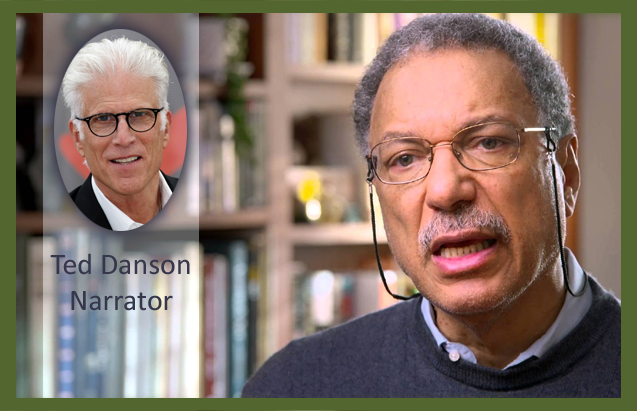 Alison Barrat (USA), An Ocean Mystery: The Missing Catch, Nature – Narrated by Emmy winner Ted Danson, reveals frightening truths about our oceans, the drastic underestimation of fish caught and solutions. A persuasive narrative, lush cinematography and emotional hooks. The Smithsonian Channel and Kahled bin Sultan Living Oceans Foundation.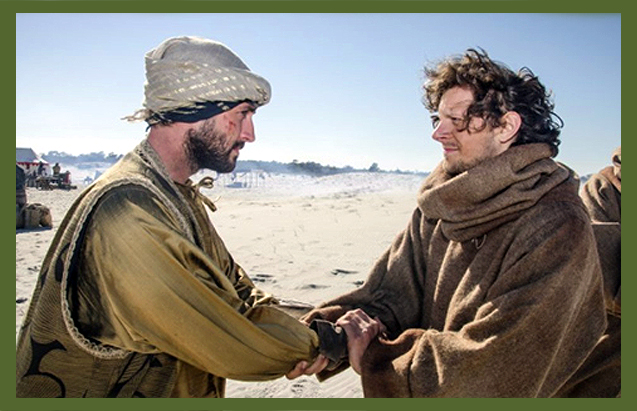 Alex Kronemer (USA), The Sultan and the Saint, Doc Short – Narrated by Oscar winner Jeremy Irons is the story of Francis of Assisi and the Sultan of Egypt in a search for mutual respect and common ground on a bloody battlefield during the Crusades. With a captivating narrative, beautiful cinematography and exciting reenactments.
Mao Qichao (China), Revelation – The City of Haze, Animation – In a dystopian future of darkness and despair we follow a young child as they age and face the dangers and destruction that are all around. With exceptional detail, remarkable animation and expert direction this film makes an impact about the important things in life.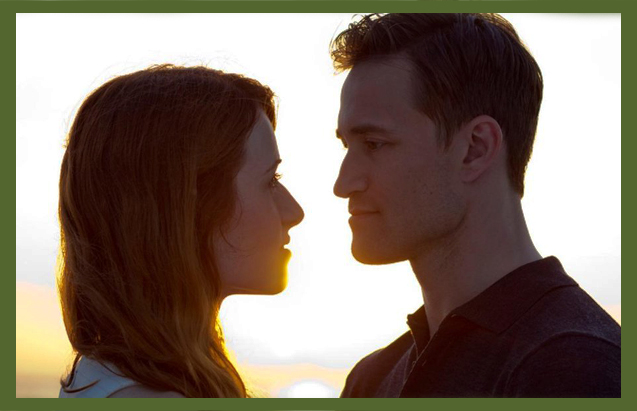 Brendan Bradley (USA), Non-Transferable, Film Feature – Stuck with travel reservations in her ex-boyfriends name, Amy decides if she can't change the ticket…why not change the guy?  Ashley Clements (The Lizzie Bennet Diaries) and Brendan Bradley (The Haves and Have Nots). Rom com meets social media with humor revealing glimpses of deep emotions.
Dan Macarthur, Vizpoets Pty Ltd. (Australia), The Anthesis of Man, Film Short – Unhappy with his lack of male anatomy, a sculpture comes to life and demands his creator give him his manhood. Leon Cain (Nice Package) and Emmy winner Jac Charlton (Pirates of the Caribbean). Hilarious and unexpected with authentic performances and outstanding filmmaking craft.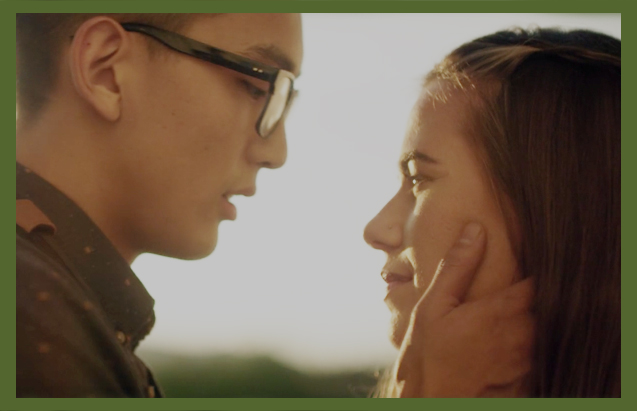 Dinh Thai (USA), Monday, Film Short – In the culturally diverse world of L.A., a young hustler navigates through various cliques while facing racism, danger and a moral struggle with his illicit occupation. Winner of HBO's Visionaries contest. Fast paced, stimulating and emotionally compelling. Stars Kevin David Lin, L.A. Williams.
Donnie Hobbie (USA), Sammy S & M, Film Short – Sammy is a Professional 'Dominant', happy in her little world, she recounts a profound event and how it shaped her existential understanding of her place in the world. Amusing, unexpected and ultimately profound. Samantha Miller, AJ Brody, Brandon Lamberty and Michael Litchfield.
Antonio Aguinaga (USA), Dad, Film Short (Student) – A Mexican widower and son's relationship is put to the test when the son discovers his dad's most intimately kept secret. Stars Martin Morales (The Italian Job, Mexican Dream) and Sebastian Armani.  Morales delivers a heart-breakingly honest portrayal of a father's conflict and painful secret.
90th Parallel Productions Ltd (Canada), My First 150 Days, Documentary Feature
Aaron Rudelson (USA), Norman Pinski Come Home, Film Short, Jewish
Alex D'Lerma (USA), FEAR, LOVE, AND AGORAPHOBIA, Film Feature
Antonio Aguinaga (USA), Dad, Actor: Leading (Martin Morales as Arlo's Dad)
Arnon Shorr (USA), The Pirate Captain Toledano, Jewish
Ashley Mosher (USA), Back to CAMP, Documentary Short, Women Filmmaker
Bruce Hickey (USA), BLINDSIDED BY LOVE, Movie Trailer
Carl Borack (USA), A Path To Excellence, Documentary Feature
Christabel Jarrold (United Kingdom), Pipe Dreams, Animation
Christie Conochalla (USA), August in the City, Film Short, LGBT
Craig Herron and Elizabeth Licht (USA), Lost and Found, Educational / Instructional / Training
Daphne Schmon (United Kingdom), ALL Of Me, Film Short
David Hyde (Canada), Stegman is Dead, Film Feature
Deep Visions ShenZhen (China), The 99th Encounter, Public Service Programming / PSA
Doris Liu (Canada), In The Name Of Confucius, Documentary Feature
Ellis Meng Meng (USA), Crépuscule, Women Filmmaker
Farhan Umedaly and Tamo Campos (Canada), A LAST STAND FOR LELU, Native American / Aboriginal Peoples
Jeremy London (USA), Monsters Anonymous, Film Short
Julie Money (Australia), amazing Grace, Web Series
Kaicey CHAE (Korea), It was nice to meet you, Film Short
Katia Koziara (USA), [The Bracket Theory], Women Filmmaker
Kent Flaagan (USA), Ten Thousand Camels, Actor: Leading (Michael Thayer as Middle Eastern Man)
Kevin Nash (United Kingdom), Waking David, Film Feature
Lenny Gerard (USA), Feel Me Now, LGBT
Lily Rose Sequoia and Peter Sequoia (United Kingdom), wetheuncivilised, A Life Story, Documentary Feature
Li-Wei Chiu (Taiwan), Barkley, Animation
Marcos Moreno (USA), ASSAULT TO FREEDOM, Documentary Feature
Matthew Allen (USA), Sunday Morning, LGBT (Student)
Matthew Root and Neil George (Korea), After the Sewol, Documentary Feature
Michael Clayton (USA), The Dunning Man, Actor: Leading (James Carpinello as Connor Ryan)
Mickey Reece (USA), Mickey Reece's Alien, Film Feature
Mina Vali Zadeh and Krystal Sojourner (USA), Child Labour, Public Service Programming / PSA
MJ Isakson (USA), Down The Fence, Documentary Feature
Robert Rombout (Belgium), on the track of Robert van Gulik, Documentary Feature
Sebastian Brown (USA), Crack'd, Animation, Movie Trailer, Film Short
Seri Deyoung (USA), Take Care, Brother, Film Short
Sofia Wellman (USA), What's Love Got To Do With It, Women Filmmakers
Taren Maroun and Amber Sweet (USA), The Space Between, Actress: Leading (Amber Sweet as Rachel Huston)
Tingting Liu (China), First Bloom, Animation
Tony Germinario (USA), Bad Frank, Actor: Leading (Kevin Interdonato as Frank Pierce), Actor: Supporting (Brandon Heitkamp as Travis Luger), Actress: Supporting (Amanda Clayton as Gina Pierce), Cinematography
Valter Sousa Rege (Brazil), Black In White, Film Short
Zeljko Mirkovic (Serbia), THE PROMISE, Film Feature
Click Below for Award of Merit winners!



Click Below for Award of Recognition winners!