Beau – Josh Rhodes

Josh Rhodes (USA), Beau, Film Feature – Beau is a raw, energetic and soulful movie that bridges the gap between live theater and film in creative and potent ways – a feat that including copious camera angles and lighting that is exceptional for both theater performance and film. A cross-generational queer story, Rhodes's deft direction (Emmy-winning Company and Sondheim! the Birthday Concert) weaves together the best of theater, music and film with an exceptionally talented cast and superb technical craft. Tells the story of musician Ace Baker, who at 12 finally discovered the grandfather his mother intended to keep a secret; a man who changed Ace's life forever by putting a guitar in his hand and self-love in his heart. Powerhouse performances by remarkably talented actor / musicians Matt Rodin, Amelia Cormack, Jeb Brown (The Path), Maximillian Sangerman, Jeremy Sevelovitz, and Marlene Ginader (Power). Lush cinematography from Emmy-nominee Brian Rigney Hubbard, creative production design by Paul Tate dePoo III, stunning lighting design by Adam Honoré, tight editing by Jamie Kirkpatrick, a memorable score and songs, with lively and outstanding sound design. Written / Created by Douglas Lyons with music by Ethan D. Pakchar. Producing: TBD Theatricals.

Juliana Tafur (USA), INDIVISIBLES, Doc Feature – Emmy-nominee Tafur delivers an authentic, powerful, and emotional treatise on class system in Columbia – told through the stories of 6 disparate people. Brought together to explore how their "class" has informed their lives – through tears and laughter, they experience the gift of seeing each other's lives and to see beyond the labels to the underlying humanity shared by all. Orkidea Films
Fiona Cochrane (Australia), PATOU: In Black & White, Doc Short – Under the deft direction of Cochrane – the story of Jamaican singer Pat Powell (Patou) comes to life. A beautifully crafted doc that focuses on this exceptionally talented singer, his life and struggles over the decades, his experiences with racism, his search for self-identity and a passionate commitment to truth and integrity set against the backdrop of his varied career.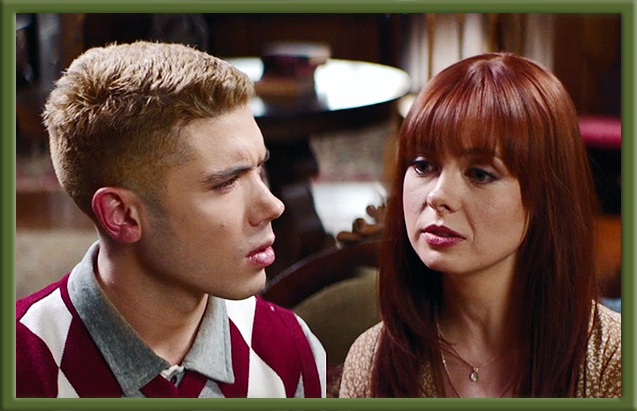 James Cullen Bressack (USA), Murder Anyone, Film Feature – Playwrights creating a neo-noire thriller find their story comes to life as they write. Written by the late Gordon Bressack, directed by his son featuring a talented cast. Emmy-winner Maurice LaMarche, Emmy-winner Charles M. Howell IV, Emmy-winner Kristos Andrews, Galadriel Stineman, Emmy-winner Tyler Christopher, and Oscar-nominee Sally Kirkland.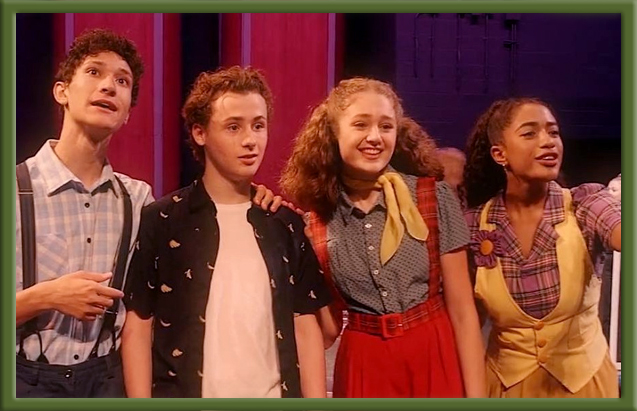 Allen Robertson and Damon Brown, Impact Arts Inc. (USA), How to Musical Theater, Children / Family Programming –  Emmy-Award winning duo Robertson and Brown, tell the story of teenager Marvin, who is questioning his purpose and finds it though a spirited, colorful group of musical theater artists. Entertaining, clever, tightly edited with enlivening performances and feel-good cinematography.  Impact Arts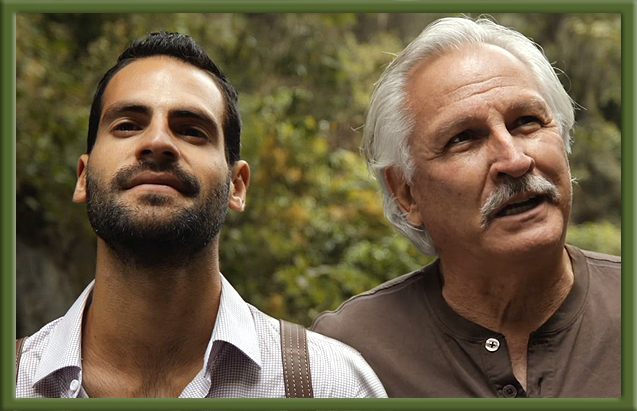 Darius Stevens Wilhere (Mexico), The Way Home, (De Vuelta a Casa) Film Feature– Follows business exec Ricardo's returnto his homeland after the death of his grandfather. He rekindles relationships with his friends and himself. Lush cinematography highlights Puebla, Mexico. Authentic performances: Eugenio Montesoro, Cayetano Arumbaro, Renata Monterola, Sergio Rogalto, Javier Santa Rita, Harding Junior.
Paule Muxel (France), Tom & Luce, Film Feature – A couple in crisis is about to renovate an apartment. The state of the walls is like the state of their relationship – constantly changing. A mind-bending story with twists that serve as a metaphor for the complicated lives of the characters. Featuring a talented cast with potent performances. Alix Bénézech, François Pouron, Benjamin Gaitet, Fabian Wolfrom, Jérôme Cusin.
Levi C. Maaia (USA), Pathways to Invention, Doc Feature – A well-crafted, engaging, tightly edited doc that highlights inventors and the spirit of those that express their passion in creating new things. Accomplished inventors in materials, software, hardware, biotech and agriculture share their wins, challenges and entrepreneurship journeys. Excellent production and lively soundtrack. Entertaining, illuminating and inspiring. Lemelson-Mit.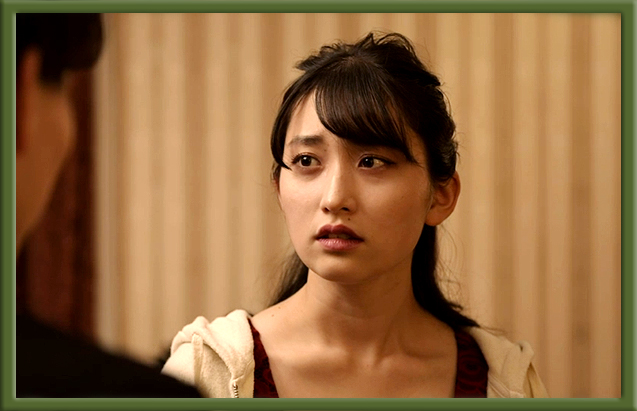 Nobuo Nakagawa (Japan), Dissociating Vulnerability, Film Short – A mysterious story – told from the perspective of a young man Shinya, who lost his mother in a car accident. A provocative woman, that only he can see, appears and changes the course of his future. A mind-twisting and impactful tale that is both compelling and emotional. Stars: Yuki Yamazaki, Kazane Nishimura, Keiju Takahata, Shizuki Chinose.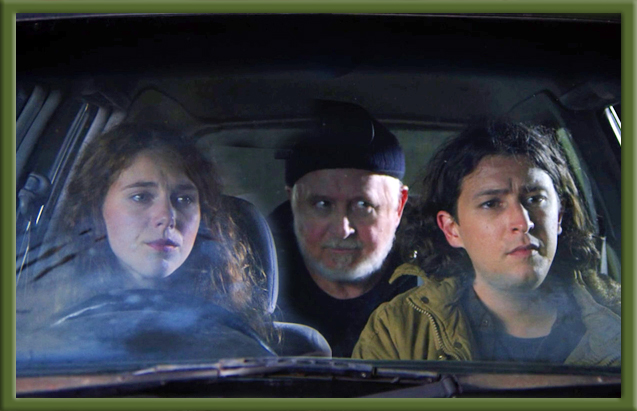 Jack Michel (Australia), The Price of Chewing Gum, Film Short – Two unassuming locals, Tilly and Shamus, sit inside a car, outside a petrol station, which they are about to rob…with a toy gun. So what's the plan? A darkly comedic short, marinated in classic Aussie humor – with entertaining performances from a colorful cast. Stars Roy Barker (Blind Corners), Jess Kennedy (The Summer of ABC Burns ) and Jack Michel (Cerulean Blue).
Abtin Yaghmaian (Iran), Thou Shalt Dance, Animation
Ajinkya Deshmukh (India), Sajde Tere Liye, Music Video
Allen Ling (USA), Straight Into The Ocean, Asian, Music Video, Original Song
Caitlin Scherer (USA), Wicked Image, Ensemble Cast, Women Filmmakers
Cenk İzgören (Turkey), Cage: Between Two Battles, Film Feature
Christopher Charles Fitzpatrick (USA), Oklahoma Breakdown, Documentary Feature
Da Han, Eastern Pictures (Canada), Yorktown: A Time to Heal, Ensemble Cast, Editing
Darius Stevens Wilhere (Mexico), The Way Home, Special Purpose Productions, Viewer Impact: Motivational / Inspirational
David Bickerstaff (United Kingdom), TATSUMI ORIMOTO: A Cosmic Chaos, Documentary Short
Duffy Hecht (USA), Shopping Cart People, Documentary Short, Original Score (Composed by Bobby Johnston)
Dylan Meyer (USA), RECOIL, Film Short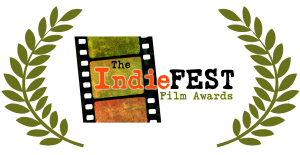 Gary Null and Roland Marconi (USA), The Biological Aging Challenge, Documentary Feature
Igor Pronin (Latvia), Dialogue in the silence and in the dark, Disability Issues
Jack Michel (Australia), The Price Of Chewing Gum, Ensemble Cast, Script / Writer, Viewer Impact: Entertainment Value
James Cullen Bressack (USA), Murder, Anyone?, Actor: Leading (Maurice LaMarche as George), Actor: Supporting (Kristos Andrews as Cooper), Actress: Leading (Galadriel Stineman as Bridgette), Direction (James Cullen Bressack), Script / Writer (Gordon Bressack), Original Score (Composed by Timothy Jones)
Jay Evan Renteria and Austin Madrid (USA), La Grima, Nature / Environment / Wildlife, Concept
Jeff Hilliard (USA), Jeff Hilliard – Abandon, Music Video
Jeff Hilliard and John Orphan (USA), Jeff Hilliard – Finger Bang Your Day, Music Video
Josh Rhodes (USA), Beau, Ensemble Cast, LGBTQ+
LaToya Franklyn (USA), No Contact, African American, Contemporary Issues / Awareness Raising

Laura Burnett (USA), Blind Truth, Film Short, Liberation / Social Justice / Protest, Women Filmmakers, Script / Writer
Marina Gagnard (Russia), The Statesman, Women Filmmakers
McCarthy Virginia Saenz (USA), ALTAR+CATION: The Musical!, Women Filmmakers
Nobuo Nakagawa (Japan), Dissociating Vulnerability, Asian
Paris Dylan (USA), Dying to Sleep, Film Feature
Patty Butler Spiers (USA), They Came For Coal, Documentary Feature
Rahul Chakraborty (USA), Things Are Gonna Be Alright, Music Video
Shahab Hosseini (Iran), Residents of Nowhere, Film Feature
Shane Crosland (Australia), The Chieftain Of The Pudding Race, Film Short
Susan Buster Thomas (USA), Parting Out, Script / Writer
Teresa Medina (Spain), The one who knows the land, Music Video
Topher Field (Australia), Battleground Melbourne, Documentary Feature
Ying Chih Chen (Taiwan), St.lover, Music Video

Click Below for Award of Merit winners!

Click Below for Award of Recognition winners!