Marcus – J.R. Poli
J.R. Poli (USA), Marcus, Film Feature – Marcus has a checkered past and an unstable present. As he struggles mightily with mental illness, unexpected news brings a new opportunity for him to right old wrongs and make amends. He leaves his life behind and sets off on an adventure to find purpose, forgiveness and redemption. But Marcus will have to face the consequences of his past life and overcome the greatest obstacle of all in order to find happiness: Himself. A film about mental health, deeply seated in resignation and inspiration while deftly and capturing deeper truths.  With an exceptional and achingly authentic performance by Owen Miller (Graceland, Burn Notice) and supported by a very talented cast, Marcus delivers a film about life's disappointments and redemption. Stars: Katana Malone (To Each His Own, Charlie's Angels), Paul Wight (Fighting With My Family, Waterboy), Todd Bruno (I am Frankie) and Jennifer Lynn Sharp (Rough Winds, The Sinner).

Alexandre the Fool / Alexander Odyssey – Pedro Pires

Pedro Pires (Canada), Alexandre the Fool / Alexander Odyssey, Doc Feature – Emmy winner and Canadian Screen Award winner Pires – delivers a sensationally unique doc exploring the journey of a man with schizophrenia, Alex, who seeks his place in the world by pursuing an artistic journey and a quest for love that pushes him beyond his usual emotional boundaries. Skillfully combining journalistic documentation with artistic creation, stunning, exceptionally cinematic filming and imaginative edits – it reveals Pires's desire to situate the subject in the present and the concrete. It is a film that is all at once an intimate, disturbing and sublime odyssey but unquestionably filmed with respect for Alex's journey.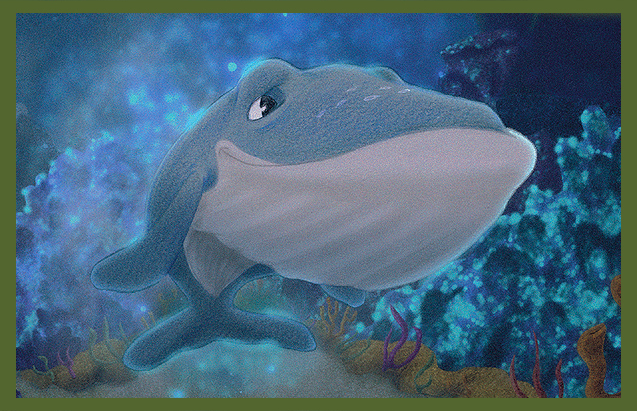 Johnny DePalma (USA), 52 – A Tale of Loneliness, Children / Family Program – Emmy-winner Patton Oswalt (Ratatouille) narrates this charming tale – inspired by the true story of the 52 Hz whale. A creative, impactful and ultimately poetic story, both heart-rending and heart-warming. Beautifully messaged inviting viewers on a journey as unique as 52 himself. Deft direction, delightful animation and touching soundtrack.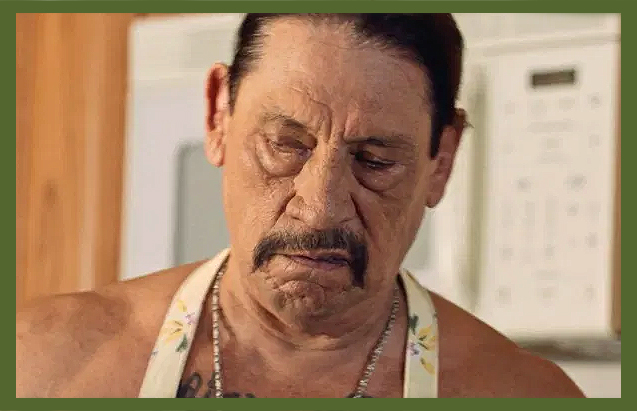 Michael Schilf (USA), The Fixer, Film Short – Exceptional direction, gritty, raw, superb performances and pitch-perfect sound and technical craft – drive this crime drama. The emotions of the characters combine with a pinch of humor deliver a short with memorable impact. Danny Trejo (Heat), Jesse C. Boyd (The Highwaymen), Veronica Diaz Carranza (Dark Was the Night), Vincent van Hinte (Dutch).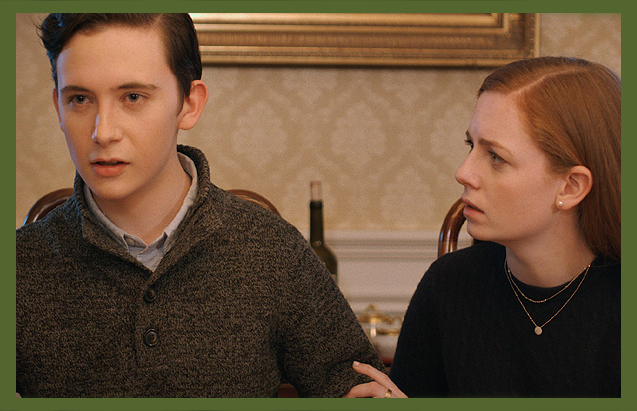 Jonathan Bucari (USA), The Elephant in the Room, Film Short – The drama of a young couple questioning their relationship after a though political fight with his future in-laws on Thanksgiving. Insightful scripting, searing commentary and passionate performances. Seamus Davey-Fitzpatrick (Moonrise Kingdom), Clare Foley (Gotham), Tim Bohn (Law & Order), Amy A. Simmons (Violet Tendencies).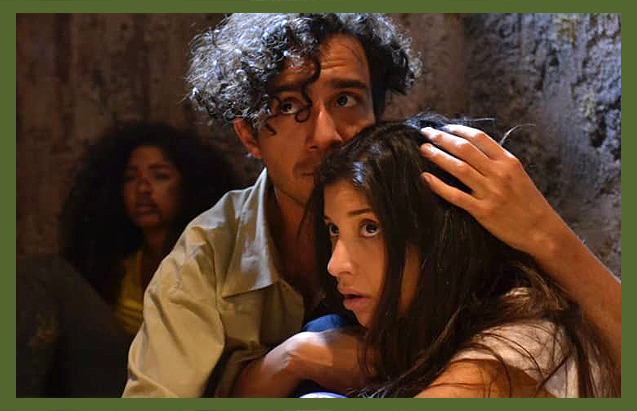 Gibelys Coronado (Venezuela), Two Autumns in Paris, Film Feature – Told through flashbacks of memories 25 years later a striking political activist and refugee from Paraguay escapes to Paris and falls in love with a rich law student changing their lives forever. The beauty of their love is challenged by a fervent devotion to fighting for a cause. Stars: Maria Antonieta Hidalgo, Francisco Villarroel, Slavko Sorman, Juan Belgrave.
Iara Lee, Cultures of Resistancce (USA), Stalking Chernobyl: Exploration After Apocalypse, Doc Feature – These exceptional documentarians' compelling film about Chernobyl 30 years later. Wildlife has returned in the absence of humans but illegal hiking adventurers, extreme sports enthusiasts and tours explore the ghostly landscape. An unsettling question about disturbing the sanctity of this horrifying man-made disaster.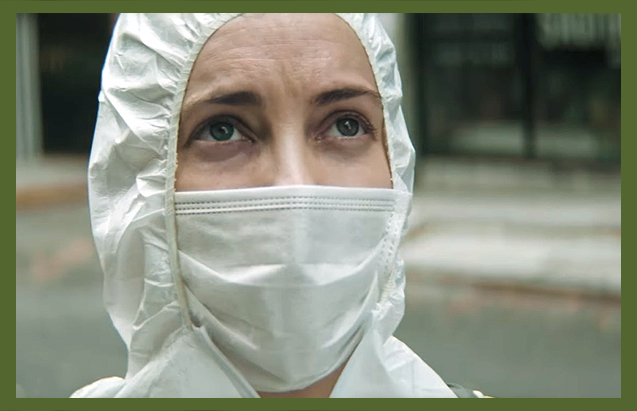 Enrique Bencomo and Enrique Aranguren (Mexico), Die at Home, Web Series – A dystopian future in Mexico City, where COVID19 gets out of control and massively infects the city. Solo and Sola, two survivors search for a reason to move on in this desolate city. An imaginative, creative and compelling series with creative cinematography. Stars:  Enrique Aranguren, Maria Pia Sanz and Enrique Sanchez Flores.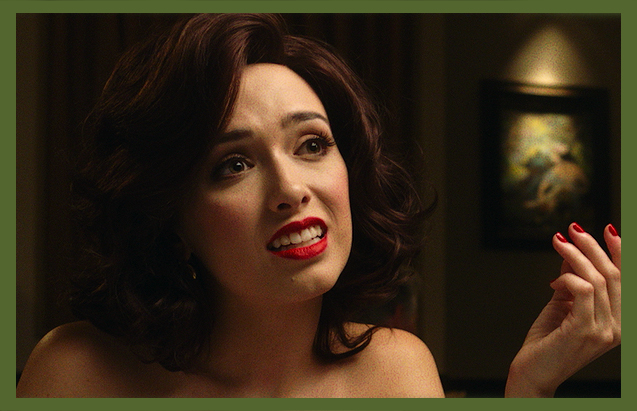 Maverick Moore (USA), My Dinner with Werner, Film Short – Based on real events and real things Werner Herzog and Klaus Kinski actually said…this is a  wacky farce about a 1987 dinner date with a murder plot as the main dish. Deftly directed, creative, captivating and delightfully absurd. Carried by a talented cast. Stars Chynna Walker (Sam), Matthew Sanders (Volker Schlöndorff's Return to Montauk), Andrew Perez and Grant Virtue.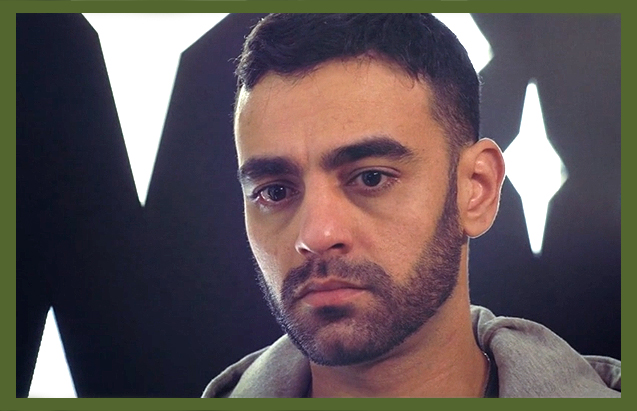 Salim Kechiouche (France), Our Genes, Film Short – Educator and actor Karim is always playing stereotypical roles due to his Arabic origins. While at the theater with his free-spirited girlfriend he comes face to face with his own perceptions. Inspiring and thought provoking revealing  hidden biases in everyone. Led by talented actors Bellamine Abdelmalek and Sara Forestier with delightfully convincing performances by Karim's students.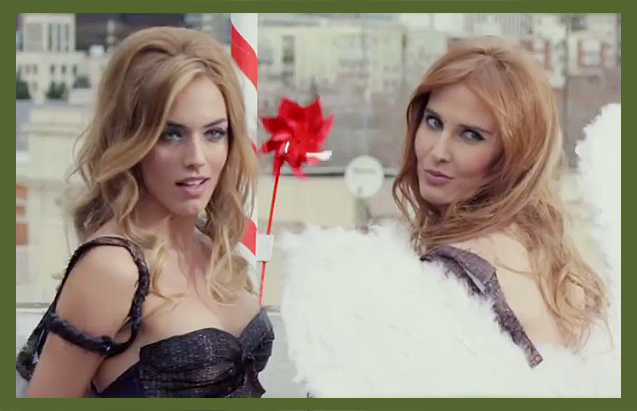 Pedro del Santo (Spain), Paranoid Girls, Film Feature – Three beautiful women gradually discover the dark side of modeling behind the glamour…including dangerous liaisons with a captivating and dark photographer and a powerful boss. Ultimately they learn the true value of deep friendships and simple pleasures. Stars: Mairen Muñoz, Marta Mir Martín, Patricia Valley, Antonio Ibáñez  and Bárbara de Lema.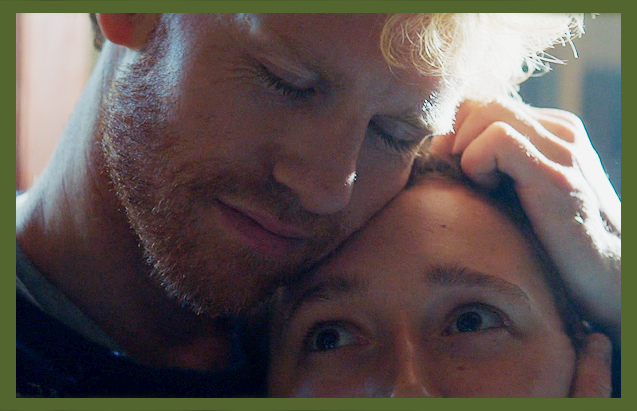 Martin Garde Abildgaard (Denmark), TOM And His Computer "Future Ruins", Music Video – A story about love, life and death told creatively through an unsettling story about a man and his attempts to find companionship. Imaginative concept, beautiful cinematography, lighting and tight editing deliver both hope and despair through the struggles of loneliness. Featuring Danish Pop Star Tom and his Computer.
Adam Weber (Australia), The Body, Film Short
Bogdan Anghel (France), The Mortola Tower, Documentary Short
C.J. Julianus (USA), The Misadventures of Mistress Maneater, Film Feature
Celine Parrenas Shimizu (USA), THE CELINE ARCHIVE, Asian, Documentary Feature
Chris Francis, Rosedale (USA), Making Lemonade: Our COVID-19 Story, Documentary Feature
Dale Fabrigar (USA), The Interview, Film Short
Dale Fabrigar (USA), Vegan And Then Sum, Film Short
Daniel Catullo (USA), Breathe, Nolan, Breathe, Documentary Short
David Shilale (USA), The Worcester 6: Heroes Remembered, Documentary Short
Deepak Reddy (India), Manasanamaha, Asian, Editing, Creativity / Originality, Post-Production Overall, Script / Writer, Cinematography, Direction, Viewer Impact: Entertainment Value, Experimental, Sound Editing / Sound Mixing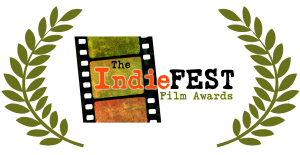 J.R. Poli (USA), Marcus, Actor: Leading (Owen Miller as Marcus)
Jake Diamond (USA), doin' great, Web Series
Joe Lam (USA), Fugitive Zero, Film Short
Johnny DePalma (USA), 52 – A Tale of Loneliness, Animation, Film Short
Jonathan Bucari (USA), The Elephant in the Room, Actor: Leading (Seamus Davey-Fitzpatrick as Liam)
Layla Kaylif (United Kingdom), The Letter Writer, Islamic
Lucia Rinaldi (USA), Limbo, Film Short
Lucy Velik (Australia), Domicide, Women Filmmakers, Film Short, Actress: Leading (Kat Stewart as Molly)
Manoj Annadurai (USA), Get Happy, Film Feature
Manolo Campos (USA), Precursor, Liberation / Social Justice / Protest

Martin Reinhart and Virgil Widrich (Austria), tx-reverse, Experimental
Matthew Cichella (USA), Without Grace, Actor: Leading (Shannon Brown as Lucas)
Oshri Cohen (Israel), NEW WORLD (pizza) ORDER, Web Series
Patrick Cavanaugh, Valiant Productions (USA), #FitnessProblems, Actor: Leading (Scott Michael Wagstaff as Pete)
Paul Lacovara (USA), 38 Minutes, Film Short, Direction
Robert H. Lieberman and Deborah C. Hoard, PhotoSynthesis Productions (USA), Echoes of the Empire: Beyond Genghis Khan, Documentary Feature
Ryan Gentle and Austin Quarles (USA), Galileo, Film Short
Sanjin Mirič (Czech Republic), Seven Thousand Souls, Documentary Feature

 Click Below for Award of Merit winners!

Click Below for Award of Recognition winners!