Sgt. Stubby: An American Hero – Richard Lanni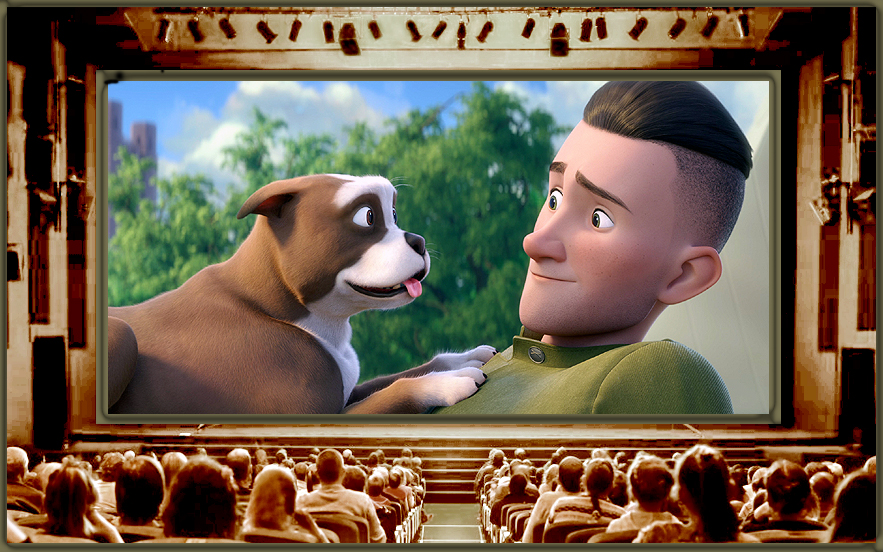 Richard Lanni (USA / Ireland), Sgt. Stubby: An American Hero, Children and Family Program – An intelligent and engaging animated feature based on the true story of history's most decorated dog – "Stubby" – and the bonds he forged with a young soldier training for World War 1. Starting his life as a stray – he is forever changed as he joins with troops shipping out to France. Once in the trenches (with dog tags of his own!) Stubby digs out buried soldiers, provides warning of a mustard gas attack and even catches a German spy. Stubby hardly shies away from the tough realities of war and convincingly pushes the realism factor – creatively and tastefully handled for an audience of all ages. The animation is well rendered, highly character focused and delivers a final product that is both entertaining and poignant. Punctuated by respectful and well time comic relief including Stubby in a Parisian montage and his friendship with a gentle giant soldier and bon vivant. Excellent production and skillfully crafted to engross children and adults alike. With an all-star cast and crew. Stars two-time Oscar nominee and BAFTA winner Helena Bonham Carter (The Kings Speech, Wings of a Dove), Oscar, Emmy and BAFTA nominee Gérard Depardieu (Cyrano de Bergerac, Green Card), Teen Choice winner and SAG nominee Logan Lerman (The Perks of Being a Wallflower). Refined production design from Emmy winner Celine Desrumaux. Excellent sound design by Emmy winner Christian Rivest and driven by a moving soundtrack from two time Oscar nominee Patrick Doyle (Harry Potter, Planet of the Apes).

Foster Boy – Youssef Delara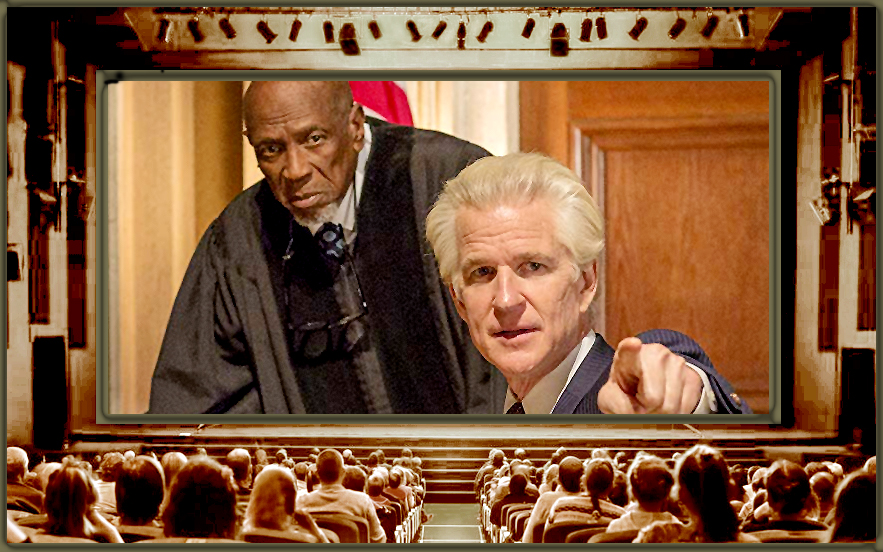 Youssef Delara (USA), Foster Boy, Film Feature – A high-powered corporate lawyer is forced to represent an angry young man who has been imprisoned after enduring years of abuse in foster care. As their work together reveals the horrifying depth of the corrupt and abusive for-profit foster care agency, Michael is transformed from cynical skeptic to fierce warrior in the pursuit of justice. Executive produced by Shaquille O'Neal, a champion of foster children and brought to life by a talented cast of veteran actors. Written by Jay Paul Deratany. Stars Oscar and Emmy winner Lou Gossett, Jr. (Roots, An Officer and a Gentleman), Emmy-nominee and SAG winner Matthew Modine (The Dark Knight Rises), Golden Globe winner Michael Beach (Aquaman), Golden Globe, Emmy Nominee and Peabody winner Amy Brenneman (Judging Amy), Shane Paul McGhie (Greenleaf), Michael Hyatt (Snowfall), SAG-nominee Julie Benz (Hawaii 5-0), Evan Handler (Sex and the City) Greg Germann (Once Upon a Time). Producer Peter Samuelson – film producer and social justice activist – founder of First Star a non-profit organizations for foster children.
Extra Innings – John Gray

John Gray (USA), Extra Innings, Film Short – A reporter interviews a major league baseball manager in an attempt to uncover secrets. A clever script, deft direction and exceptional acting drive this piece – with palpable undercurrents of emotion and hidden stories. Academy Award-Nominee Peter Riegert (The Mask, The Sopranos) delivers a memorable performance as the harried manager and TJ Thyne's (Bones, How the Grinch Stole Christmas) nuanced performance belies a current of sentiment under his peppy exterior. Excellent production values support the film and its emotional impact. Directed by Telly-award winner Gray (Reckless, Ghost Whisperer, White Irish Drinkers), produced by Two-time Emmy winner and Peabody winner Melissa Jo Peltier, Two-time Emmy winner Debi Manwiller, and Russell Boast with a touching score by eight-time ASCAP winner Michael A. Levine (who wrote the Oscar-shortlisted song, Cateura – Vamos a Sonar). Also stars Adalgiza Chermont (American Princess, Life in Pieces). Ovington Avenue Productions.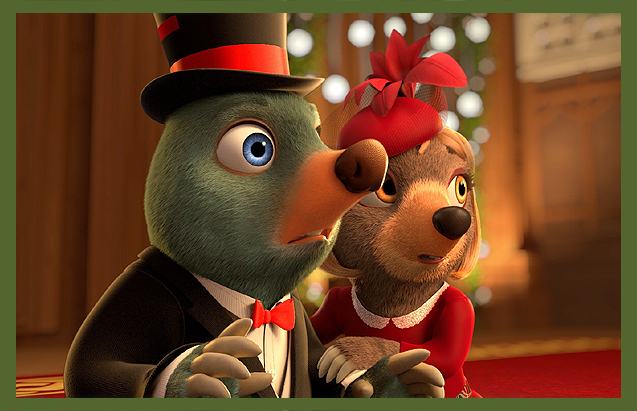 Leon Joosen (United Kingdom), Master Moley by Royal Invitation, Animation – A charming Mole and his fanciful adventures – that change everything. Utterly engaging characters, gorgeous animation by Joosen (Little Mermaid). Stars two-time Oscar-nominee Julie Walters, Oscar-nominee Richard E. Grant, Emmy-nominee Charles Dance, BAFTA nominee Gemma Arterton and Warwick Davis (Harry Potter).
Oliver Goetzl (Germany), Lost Kings of Bioko, Doc Short– Goetzl, Ivo Nörenberg and Justin Jay deliver an exceptionally crafted, informative, endearing and entertaining doc about the endangered Drills in Africa. Goetzl's incomparable team showcase the best of nature filmmaking. This teams sets the gold standard. Stunning visuals, sound design and a soundtrack that is both poignant and playful. (Aired CBC)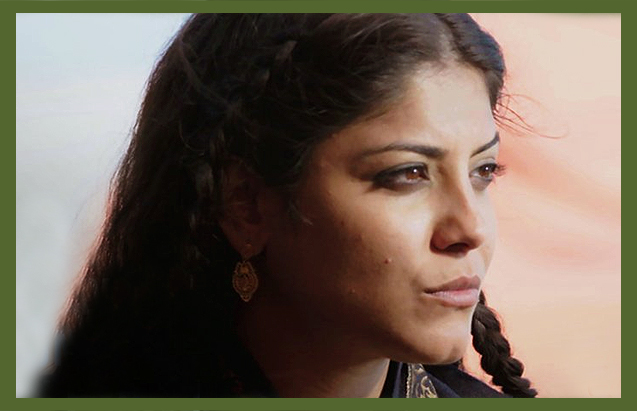 Bob Hercules (USA), The Gate: Dawn of the Bahá'í Faith, Doc Feature – Peabody Award-winner Hercules' compelling doc transporting viewers to 1844 Persia to tell the story of the Prophet The Báb and his message of oneness. An important story for our times. Potent interviews, lush scenery, exceptional sound design, a moving soundtrack and stunning reenactments. Narrated by Yaani King Mondschein (Mad Men).  (Aired ABC)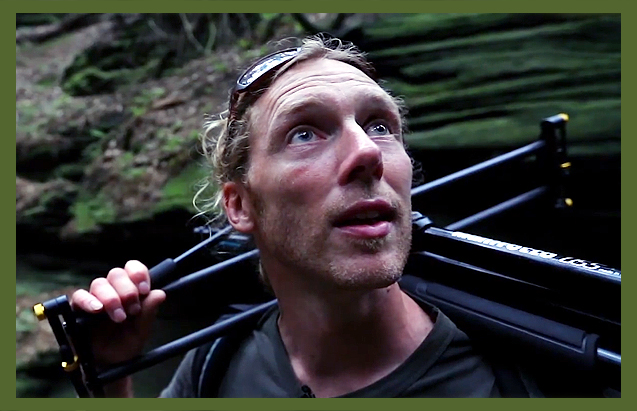 Jonas Stenstrom (USA / Sweden), Decoding the Driftless, Doc Feature – An upbeat and entertaining adventure by air, land and underwater caves. Explores the ancient archaeology, paleontology, geology and biology of the Driftless Region. Engaging hosts Stenstrom (NatGeo WILD, Discovery) and Rob Nelson deliver a modern take on nature programs – entertaining, thoroughly captivating and informative from beginning to end.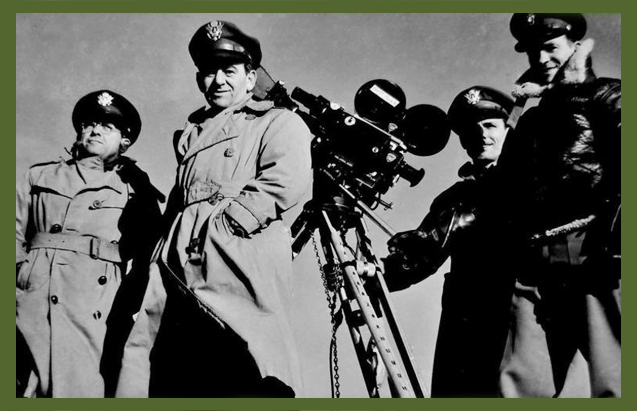 Jascha Hannover (Germany), Hollywood's Second World War, Doc Feature – For the USA, World War 2 was an all-out war. To mobilize the masses, the government used propaganda campaigns where films and famous directors were their secret weapon. A fascinating look at an untold part of history with excellent research by Florian Films. With Willy Wyler, Frank Capra, Anatole Litvak and Billy Wilder.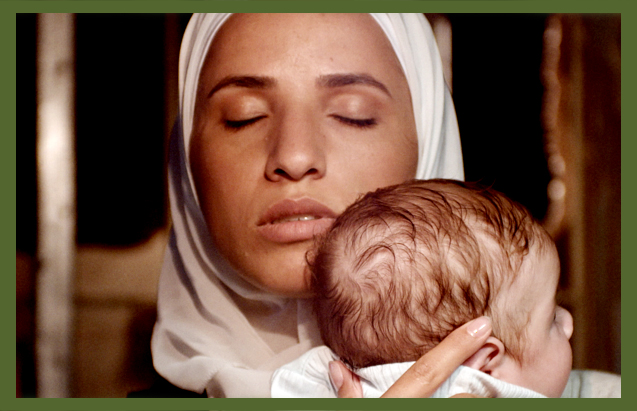 Adva Reichman (USA), Something to Live For, Film Short (Student) – Life and war are not black and white. A pregnant Palestinian woman wants to avenge the death of her husband. Hamas trains her for a terror attack in Israel. The premature birth of her baby makes her reconsider, but will Hamas let her off the hook or force her to go through with her plans? A poignant and impactful film. Stars Anuar Jour, Mozart Kteilat.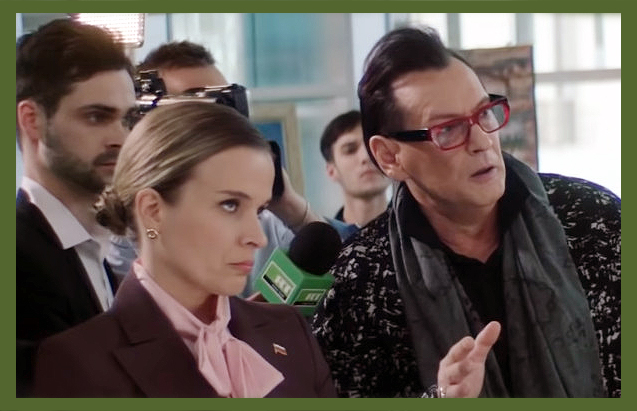 Sergey Kalvarskiy and Stanislav Romanovsky (Russia), The Painting, Film Short – A young artist paints a commission for an exhibition on family values – but shocks viewers with it's secret message. Fame turns sour when he is persecuted by the government and religious zealots. From acclaimed director Kalvarskiy it highlights the absurdity of criminal justice and blind faith.  Stars Yury Chursin, Igor Mirkurbanov, Maria Antipp.
Zeng Zhen (Taiwan), Because of You, Film Feature – A sweet, differently-abled young mother and her little daughter do what they can to eek out a living and enjoy their lives. Trouble finds them in the form of a dangerous young man who terrorizes them. With the help of a kind government worker they think they might find hope – but instead they meet a dark destiny. Stars:  Yao Ai-Ning, Chen Pin-Hsuan, Sean Huang, Joey Yu.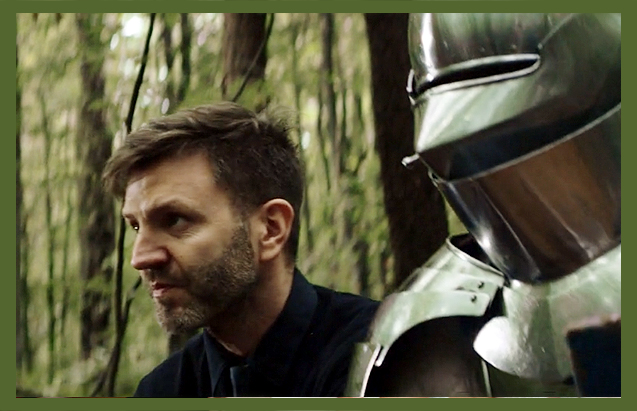 Pawel Swierczynski, Warsaw Film School (Poland), , Luna's Fortress, Film Short – A man must go on a quest through his 9-year old daughter's imagination – helping her to cope with the loss of her mother. Retreating into a cardboard fortress he is transported to another world with a magical forest and a black knight that must be slayed to save his daughter from the darkness. Stars Lukasz Rongers, Patrycja Kawecka.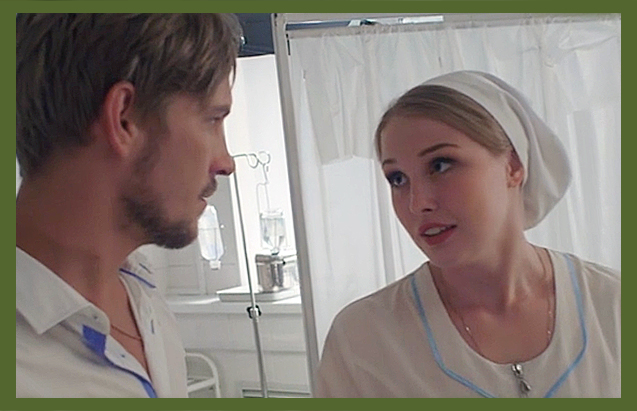 Vladimir Pankratov (Russia), A Knife on a Chopping Board, Film Short – A quirky and creative take on the life of a lonely man and his quest to find personal value. A job promotion leads Sergey to become aware that his life lacks true meaning – and a series of absurd events including lead to a hospital visit – and a painfully shy nurse that changes his life. Nikita Tesin, Nina Krachkovskay, Anastasia Filimonova.
Aaron Fisher (USA), Inside the Rain, Film Feature, Cinematography
André Schäfer and Eva Gerberding (Germany), Also Life Is An Art – The Case Max Emden, Jewish
Anna Steuber and Viktor Apfelbacher (Germany), Canada's National Park (Season II): Kluane National Park (Episode One), Nature / Environment / Wildlife
Ara Ball (Canada), NO LIMIT FOR LOVE, Film Feature
Barbara Bentree (USA), DAVE GRUSIN – NOT ENOUGH TIME, Documentary Feature
Bonnie Foster (USA), Butterfly, Actor: Leading (Micah Fitzgerald as Tom), Actress: Leading (Jade Lorna Sullivan as Alice), Film Short, Women Filmmakers
Chris Berkenkamp (USA), Mikey Boy, Film Feature
Dorothy Leiper (United Kingdom), The Living Thames, On-Camera Talent (Chris Baines)
Gray Hodgkinson (Singapore), Colour Me Free, Animation, Liberation / Social Justice / Protest
Iara Lee, Cultures of Resistance Films (USA), Wantoks: Dance of Resilience in Melanesia, Documentary Short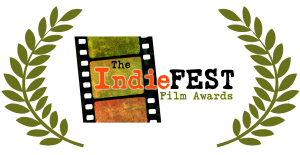 Jan Pool (Netherlands), Terminus, Film Short
Jonas Stenstrom (USA), Decoding the Driftless, Nature / Environment / Wildlife
Josh Pitta (USA), Connected, Film Short (Student)
Julien Biere (Germany), 50 WAYS TO LOOK AT AGE, Documentary Feature
Ken Shinozaki (USA), INTELLIGENTIA, Film Short
Kristoffer Haugen (Norway), Vulnerable, Film Short
Leonard Rääf (Denmark), Clay, Film Short
Matthew Allen (USA), Public Life, LGBT
Matthew R . Ford (United Kingdom), Safely to Shore, Film Short
Monica Arsenault and Sonja Cirilo (USA), Nun Habits Web Series, Web Series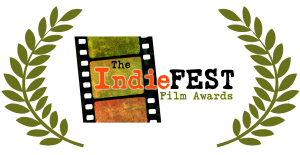 Nicole Ludowese (USA), Smoke Signals – Heather Mae, Music Video, Cinematography, Casting
Oliver Goetzl (Germany), LOST KINGS OF BIOKO, Cinematography, Direction, Editing, Original Score (LOST KINGS OF BIOKO by Jörg Magnus Pfeil and Siggi Mueller)
PANORÂMICA COMUNICAÇÃO (Brazil), TRAILS OF HATE – S1, Television – Program / Series
Patrick Centurioni (Austria), Wild Innsbruck – Between Culture and Alpine Nature, Nature / Environment / Wildlife
Phoebe Torrance (United Kingdom), Grounds, Film Short
Polina Zakharova (USA), Underlined, LGBT
Saeed Rezaei, Sorena Film (Iran), Hearing, Film Short
Steve Rowley (USA), Are You Ready?, Music Video
Voltron (USA), Future, Music Video
Youssef Delara (USA), Foster Boy, Liberation / Social Justice / Protest
Click Below for Award of Merit winners!

Click Below for Award of Recognition winners!