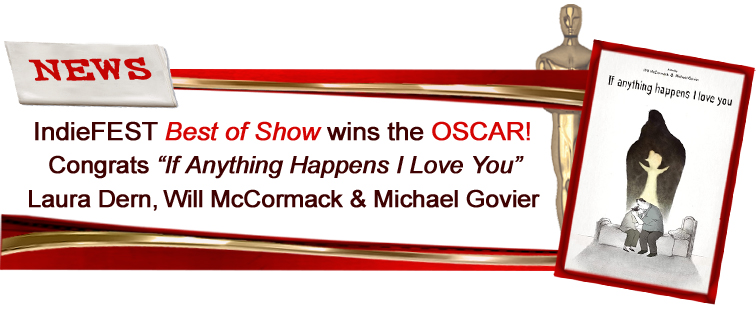 On the Bridge (Sur le Pont) – Samuel and Frédéric Guillaume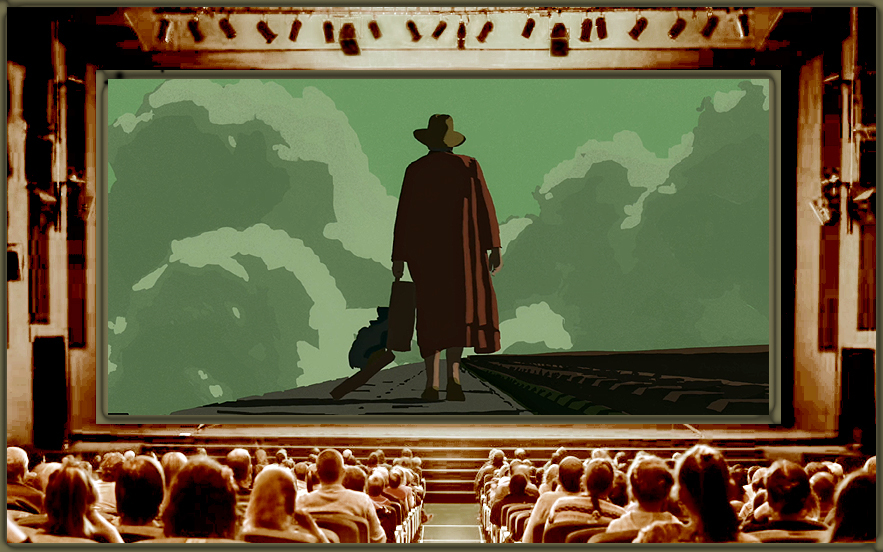 Samuel Guillaume and Frédéric Guillaume (Switzerland), On the Bridge, (Sur le Pont) Documentary, Animation – The incredibly talented Guillaume brothers deliver an exceptionally unique, vividly creative, technically beautiful and emotionally poignant film. Women and men board a mysterious train that takes them onto a bridge suspended between the land and the sky. Each in their own way experiences this threshold of walking on the edge of a dream, as though on a rite of passage heading to a certain end. Carried by actual stories and voices spoken by people at the end of their lives, the filmmakers remarkably weave together a coherent and incredibly impactful tale using these interviews within a larger story they created – bringing them all together. It is both brilliantly interactive between the characters and supportive of a central poignant theme. Beautiful animation and exceptional sound design. Combining documentary, fiction, lush painting-like animation and the tenderness of life and love. It is a moving and truly lyrical piece of filmmaking ingenuity.

Shea E. Butler (USA), The Trial of Ben Barry, African American, Film Short. Iconic Golden Globe-nominee Richard Roundtree (SHAFT) and SAG Award-nominee Lawrence Gilliard, Jr. (One Night in Miami) deliver powerful performances as estranged father and son reuniting after twenty years – each of them helping the other to face the mistakes of their pasts. Impactful scripting, direction and compelling performances.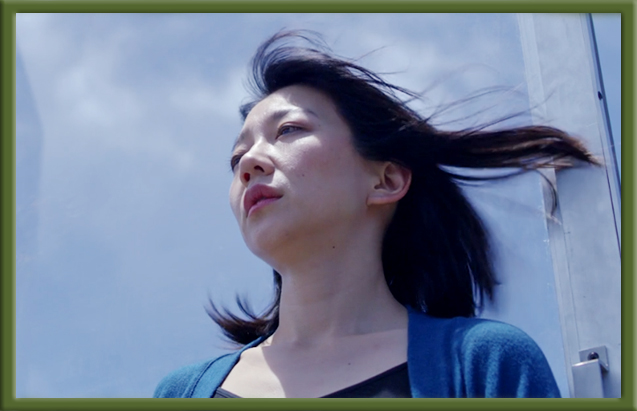 Kristen Gerweck (USA), The Wind Phone, Film Short – A phone booth on an ocean cliffside brings together seven strangers whose seemingly different conversations are connected by one harrowing reality. Inspired by true events. Gorgeous cinematography supports deeply moving and potent performances by a talented cast. Stars: Megumi Kabe (Chicken Party), Hitoshi Masaki, Yukina Takase, Miho Ando, Hiroshi Watanabe.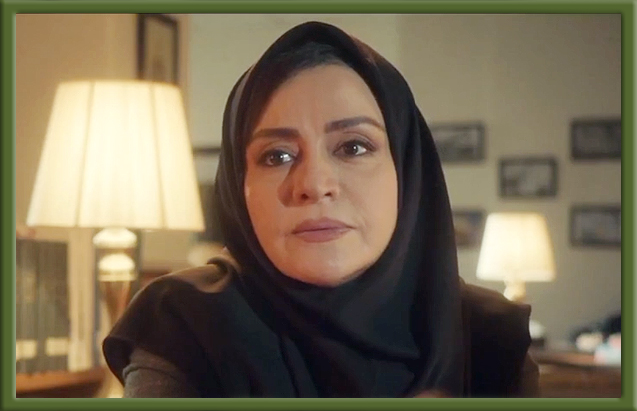 Hossein Darabi (Iran), Henas, Film Feature, Islamic – Depicts the story of Shohreh Pirani, the wife of Iranian scientist Daryoush Rezaeinejad who was assassinated while with his wife and child. Seen through the perspective of Shohreh, with an exceptional performance from Merila Zare'ei (Track, About Elly) leading a talented cast including Behrouz Shoeibi, Siavash Tahmoures, Solmaz Ghani, Vahid Rahbani. Well crafted and well paced.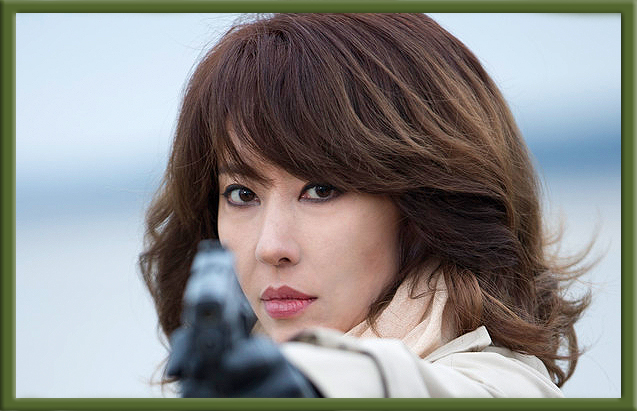 Keunhyun Cho (Korea / USA), Killing Diva, Asian – Wan-Sun Kim is a legendary dancing diva who shot to fame as the K-Pop "Madonna". But now, 30 years later – she is forced to face her inner demons – and confront her "Pierrot" the character who represents her inner clown. Lush cinematography from Park Jaein and authentic portrayals. Stars: Wansun Kim, Lee Kyung-young, Choi Baeyoung.
Zsolt Pozsgai (Hungary), Darking Way, Film Feature, Ensemble Cast / Feature – A passionate portrayal of condemned prisoner General Ignác Török – one of the leaders of the Hungarian War of Independence. Through his reuniting with his soul-mate and surprise family member the night before his death mysteries, past and current traumas unfold. Excellent performances from Viktória Békefi, Katalin Pap, Máté Szabó.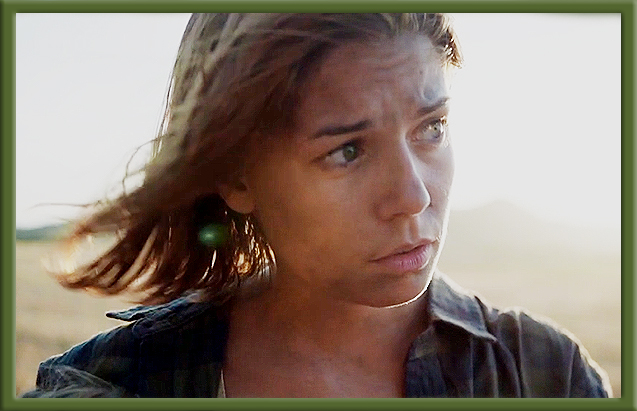 Daniele De Muro (Italy), Horizon, Film Short – A dystopian future brought about by climate refugees looking for safety in a bleak reality where the law of the strongest rules the world. Amidst this chilling reality the characters find salvation in acts of compassion, selflessness, love and humanity. Beautiful cinematography and authentic performances. Stars: Carlo Porru, Chiara Lai, Viola Scuderi.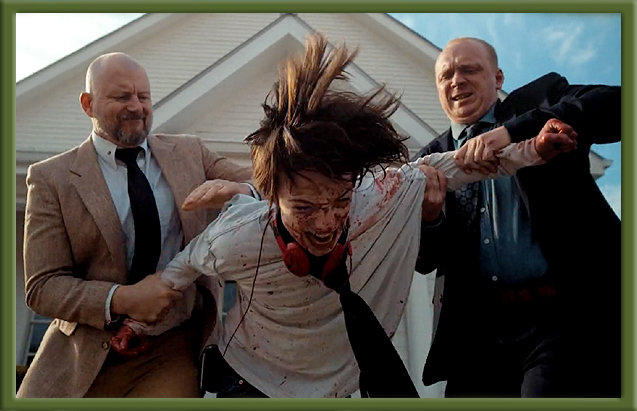 Tim Cofield (USA), Holler from The Holler, Music Video – Driven by the intense music of Stephen Wilson Jr. the film follows a 'traumatized but strong' thirteen-year-old boy as he is forced to confront his abusive father as he is pushed past his emotional limits. A disturbingly powerful treatise on poverty, abuse, lost childhood and violence. Stars: John McDonald, Denise Johnson, Tim Doyle.
Luis Enrique Rodriguez (Puerto Rico), Love is Everything, Film Feature – a coming-of age romance set against the backdrop of the barrio in Puerto Rico to the beat of Reggaeton. Explores love and innocence, social strata, the complexities of class biases, peer pressure, drugs and other harsh life realities. Stars Jose Enrique Segarra (Terror y Miserias en el Tercer Milenio) and Juliana Rivera.
Max Clendaniel (United Kingdom), Kiss It, Music Video – An arts and crafts show for day-time television goes terribly wrong. Follows childrens' TV host, played by Alan Medcroft (The Butterfly Tattoo) as he tries to control his frisky, "adult fun-loving" puppets as they decide to put on a show of their own. Clever and well crafted. To the music of Ready Steady Die. 
Argenis Herrera Sánchez (Chile), Memories in three colors, Latin / Hispanic (Student)
Ben Robert James Young (New Zealand), Crash 'An Almost Silent Short Film', Young Filmmaker – 17 and younger
Chongjia Zhang, Yining Dang and Shan Dora Huang (USA), JOY, Animation (Student)
Claire Dodin (USA), My Name is Minette – The High Meows episode, Animation, Children / Family Programming, Direction, Narration / Voice-Over Talent (Valerie Dodin as Minette)
Daniele De Muro (Italy), Horizon, Cinematography
Dennis Haseley (USA), TRICK OF THE EYE, Script / Writer
Dr. Kapil Kakar (India), Black Justice, Web Series, Use of Film / Video for Social Change
Fella Cederbaum (USA), Racing To Enlightenment, Script / Writer
Holly Morris (USA), Exposure, Documentary Feature
Hossein Darabi (Iran), Henas, Islamic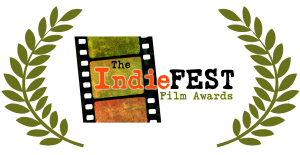 Jaime Jacobsen (USA), Crop Diversity Series, Educational / Instructional / Training, Web Series
Jasmine Quinones (USA), Push, Women Filmmakers
Jeff Gross (USA), RETURN TO EDEN, Film Feature
Lin Tam (USA), Friendship, Animation, Asian, Children / Family Programming, Original Score
Marisa Cohen and Peter Issac Alexander (USA), The Cloaked Realm "Tunnel 23", Animation, Television – Program / Series, Original Score (The Cloaked Realm), Viewer Impact: Entertainment Value, Script / Writer
Patricia Delso Lucas (USA), For I Am Dead, LGBTQ+, Actor: Leading (Al Nazemian as Oscar)
Pete L. Ferraro (USA), il Messaggero, Documentary Feature, History / Biographical
Peter Williams (United Kingdom), A CANTERBURY TALE: THE BATTLE FOR HILL 112, History / Biographical

Rob Lawe (USA), John's Ultimate  Illusion, Documentary Short
Sanay Saboo (USA), Match Point, Young Filmmaker – 17 and younger
Shea E. Butler (USA), The Trial of Ben Barry, Direction
Silvio Jesenkovic (Croatia), Bloodline, Film Short
Thomas Rolline (France), Vincent's Awakening, Film Short, Web Tube Length Video
Tracy Walsh (USA), ALL WIGGED OUT, Documentary Feature
Vinicius Donola, Roberta Salomone and João Rocha (Brazil), Phoenix: David's Dream, Documentary Feature
Zsolt Pozsgai (Hungary), DARKING WAY, Ensemble Cast

Click Below for Award of Merit winners!

Click Below for Award of Recognition winners!