WE THE VOTERS
Vulcan Productions / Show of Force / Warrior Poets


Contemporary Issues / Use of film for social change (USA) – We the Voters is a nonpartisan digital slate of 20 short films designed to inform, inspire and activate voters nationwide with fresh perspectives on the subjects of democracy, elections and governance in the lead up to the 2016 elections.  The star-studded digital initiative features comedies, documentaries and animated shorts that show how U.S. democracy works and encourage Americans to make informed choices and show up to vote. Each unique film covers an important topic in a fresh, informative and highly entertaining way.  Features stars such as Rosario Dawson, Joshua Malina, Tom Arnold, Richard Kind, Analeigh Tipton, Grace Helbig, Josh Horowitz and more. Highly creative filmmaking, inspired writing, excellent performances and fresh perspectives define this exceptional set of films.

Patrick Osborne (USA) Pearl, Animation – Living in their car, a girl and her dad cross the country chasing their musical dreams. It's about gifts, their power of love and finding grace in unlikely places.  Driven by and indelible and touching song, Oscar-winner Osborne brings extraordinary filmmaking to this charming film – part of the Google Spotlight series.
Storm Ashwood (Australia), Moth, Film Short – A twisted tale of a bitter man and a ghostly dark Angel,  Moth leaves viewers with a paradoxical experience of light and dark. Skillful direction, provocative script, outstanding lighting and exceptional and gut wrenching performances by Steve Le Marquand (Broke, Underbelly) and Mia Pistorius (Wonderland, Headshot).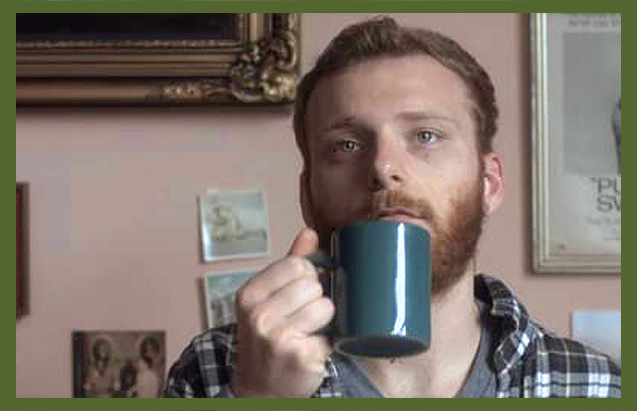 Brian A. Ross (USA), The Letter, Film Short – A New Yorker at the end of his rope finds the writing of his suicide letter punctuated by a chance meeting with a mysterious woman (and a sweater-wearing dog) who may ultimately save his life. An enticingly quirky and touching film with charming actors and creative editing.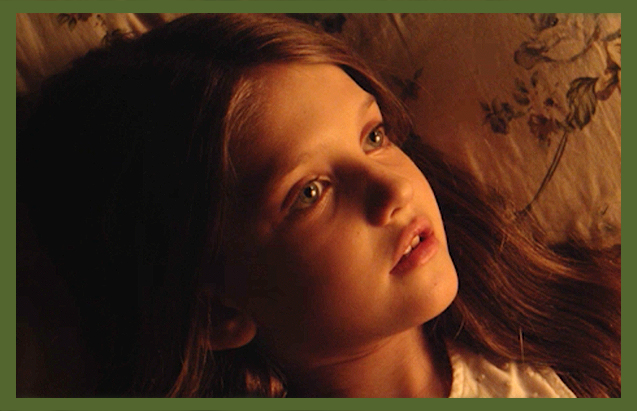 David Bertran (USA), Coming to Terms, Film Short – Facing the passing of their parents, Eddie and Sally try to understand death based on their pious dad's religious teachings. When life in Heaven seems ideal, they make a decision that nobody could have expected.  A poignant and impactful story leaving the viewer to contemplate their own beliefs.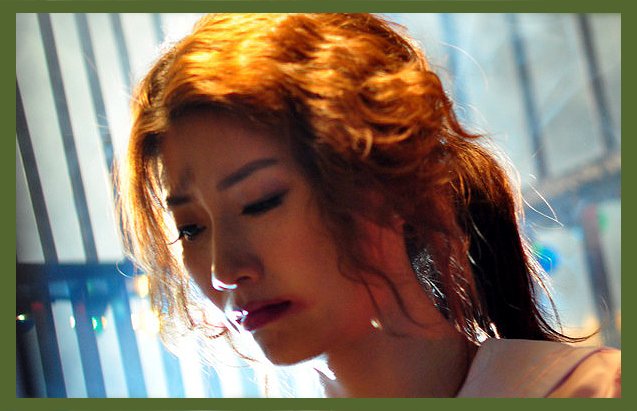 Qiu Hao-zhou (Taiwan), The Black Box, Film Feature – A famous journalist is kidnapped and imprisoned in a warehouse. In order to survive, she has to play a real escape game with the help of a hostile colleague.  The game takes unexpected turns as mysteries unravel and lives are forever changed. Engaging and unexpected with talented cinematography and editing.
April Phillips (New Zealand), REM, Film Short – When security guard Gail Morris comes across a homeless man with an extraordinary gift, she desperately dreams of harnessing it to save lives, but first she must save him and not all dreams are free.  A compelling story with outstanding acting and direction.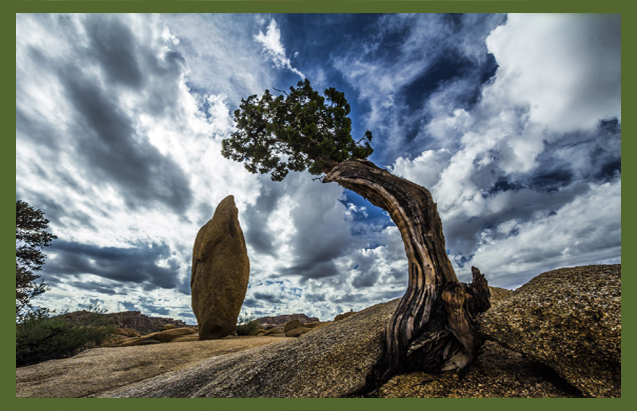 Bill Wisneski (USA), Joshua Tree: Threatened Wonderland, Doc Short – With mysterious rock formations and iconic trees, Joshua Tree provides a haven for those seeking inspiration. Scientists predict that most of the trees will disappear within 80 years due to pollution, fire and global warming. Stunning cinematography, skillful editing and impactful narrative.
Michael Raso (Australia), Solitude, Film Short – Widow Margaret spends each day sitting on a bench at her local train station. The staff are aware of her presence and give her something significant in an envelope, hoping she'll not return. A sad and sweet story of love, loss and cherished memories impactful in its unassuming-ness.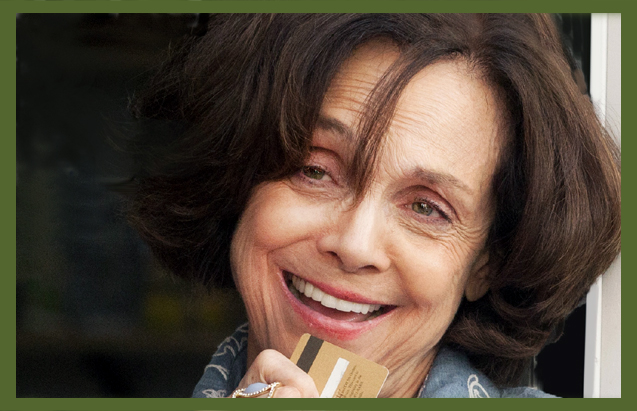 Susie Singer Carter (USA), My Mom and The Girl, Actress: Leading – Five-time Emmy winner Valerie Harper plays Nanny, a former singer suffering from Alzheimer's whose fearlessness takes her on an enlightening adventure in East L.A.  With a funny, poignant and genuine portrayal, her performance is both heart-breaking and heart-warming.
Bao Nguyen /Show Of Force / Vulcan Productions (USA), The Future of Social Security, Educational / Instructional / Training
Bernardo Ruiz /Show Of Force / Vulcan Productions (USA), Citizen Next, Cinematography, Documentary Short and Run Rep Run, Documentary Short
Beth Kruvant (USA), Levinsky Park, Documentary Feature
Brian A. Ross (USA), The Letter, Direction
Brian O'Neill (USA), The Renovation, Film Short
Brock Gallagher / Show Of Force / Vulcan Productions (USA), Mission Insurable, Animation, Special Effects: Animation
Cheryl Halpern (USA), WishMakers, Disability Issues
Chloe Lenihan (USA), Life, Coached, Television – Pilot Program
Clare Sladden and Jasmine Sladden (Australia), Consent, Film Short
Douglas Beer (Switzerland), Mary's Loop, Film Feature
Ellen Goosenberg Kent /Show Of Force / Vulcan Productions (USA), Mediocracy, Documentary Short
Eoin Macken (USA), The Green Rabbit & The Ice Cream Girl, Film Short
Eric Stoltz (USA), Confessions of a Teenage Jesus Jerk, Film Feature
Errol Sack (USA), Kill Em All Los Angeles, Webisode
Gerry de Klerk, Rampart Films Inc (Canada), Get Lost In Myanmar, Documentary Short, On-Camera Talent (Sophie Lui), Cinematography, Editing, Concept
Harold Moss / Show Of Force / Vulcan Productions (USA), Student Debt Roulette, Animation, Special Effects: Animation
Hsu Kuo-yang (Taiwan), The Plum Rain, Documentary Short
Hung Ju Huang (Taiwan), Fighting Air Pollution, Children / Family Programming
Jake Alexander (USA), 2nd LiFE, Film Short
James Murdoch (Canada), EXIT: MUSIC, Documentary Feature
JeanPaul SanPedro (USA), 704 Spring Street, Film Short
John Evan Harris (New Zealand), Every Little Thing, Film Short
Jonathan Holbrook (USA), CUSTOMER 152, Actor: Leading (Dan Crisafulli as Terrence Mackleby)
Julia Verdin (USA), Lost Girls, Film Short
Kevin Hand / Show of Force / Vulcan Productions (USA), I'm Just A $100 Bill, Animation, Special Effects: Animation
Lenny Dorfman (USA), Bring Back the Cat, Film Short
Malcolm Goodwin (USA), CONSTRUCTION, Film Feature
Miguel Berzal de Miguel (Spain), Nomeolvides (Forget-me-nots), Film Short
Mira Chang /Show Of Force / Vulcan Productions (USA), Disrupt Lobbying, Editing
Molly Hermann (USA), WRITTEN OFF, Documentary Feature
Nathan Morris / Show Of Force / Vulcan Productions (USA), How To Master Debate, Script / Writer
Panos Anestis (Greece), Newton: The Force of God, Documentary Short
Roberto D'Antona (Italy), The Reaping, Television – Pilot Program
Sasie Sealy /Show Of Force / Vulcan Productions (USA), Hot Tips to Rock the Ballot Box, Women Filmmakers, Art Direction
Sebastien Tobler (USA), ANAMNESIS, Film Short
Sherif R. Alabede (USA), Arcadian, Music Video
Sonia  Rossier (Switzerland), The Vultures, Film Short
Spark Media (USA), First Lady of the Revolution, Documentary Feature
Thomas Hobson, Hobson's Choice Productions (USA), XXIII Boss, Film Short
Tim Gray (USA), Remember Pearl Harbor Documentary Screener, Documentary Feature
Tobie Garceau (Canada), Supporting role, Film Short
Veena Rao / Show Of Force / Vulcan Productions (USA), So You Think You Can Vote, Documentary Short
Virgil Widrich (Austria), Vienna table trip, Commercial / Infomercial
Warrior Poets / Vulcan Productions (USA), Altered States of America and American Party Animals and Foreign Entanglements, Educational / Instructional / Training
Yang Shou-yi and Tseng Hsun-yi (Taiwan), Marine Life and Human and Sea, Nature / Environment / Wildlife
Click Below for Award of Merit winners!



Click Below for Award of Recognition winners!