Susan Kucera – Living in Future's Past

Susan Kucera (USA), Living in the Future's Past, Doc Feature – Academy Award Winner, Jeff Bridges presents this beautifully photographed tour de force of original thinking on who we are and the environmental challenges we face. Prominent scientists and authors, weave evolution, emergence, entropy, dark ecology, and what some are calling the end of nature, into a story that helps us understand our place among the species of Earth's household. The film upends our way of thinking and provides original insights into our subconscious motivations, the unintended consequences and how our fundamental animal nature influences our future as Humankind. This is not your typical conservation doomsday doc – deft direction ensures it does not preach but leaves the viewer with intelligent contemplation. Uniquely incorporating neuroscience, physics, anthropology, economics and personal psychology. Per Kucera – "Because of the varied nature of the film, nobody is or should be, walking away with the same thing. Emergence, energy, entropy and a re-thinking of the porous boundaries of nature are several important messages. We wanted people to take the information and apply it to their lives in different and creative ways."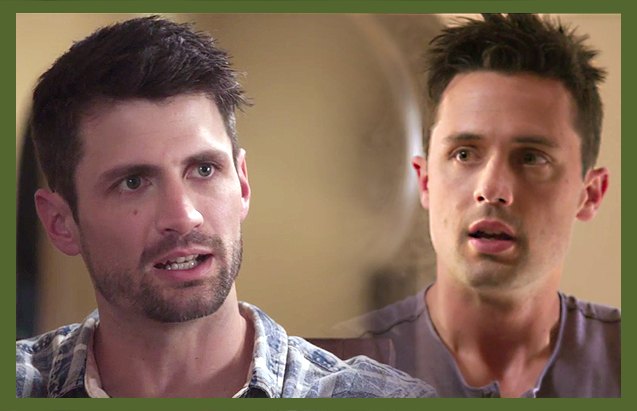 James Lafferty (USA), Everyone is Doing Great, TV Pilot – Struggling actors Seth and Jeremy former TV stars are trying to reclaim their relevance, while awkwardly navigating life, love and humorously painful coming of age. Authentic and engaging. Teen Choice Award nominees James Lafferty and Stephen Colletti (One Tree Hill ) and Alexandra Park (The Royals).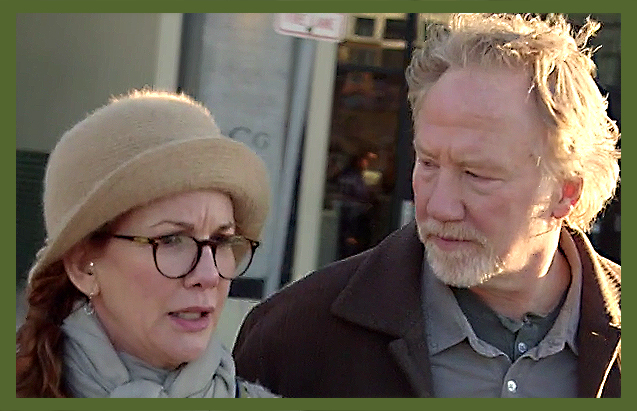 Timothy Busfield (USA), Tenure, TV Pilot – Dr. Masters is a theatre professor turned Provost – her new role changes the dynamics for everybody in her world. Compelling script and exceptional performances.  Emmy-winner Timothy Busfield, Golden Globe and Emmy nominee Melissa Gilbert, Emmy nominee Dylan Baker and Tony nominee Marin Mazzie.
Autumn McAlpin (USA), Miss Arizona, Film Feature – A former pageant queen embarks on an all-night adventure with four unlikely friends from a women's shelter. Colorful, entertaining, meaningful with fun ensemble cast. Missi Pyle, Johanna Braddy, Robyn Lively, Steve Guttenberg, Dana Wheeler-Nicholson, Shoniqua Shandai.
Manuel Sanchez, Quizas Films (France), The Sleeper by the River (aka La dorMeuse Duval), Film Feature – A dark comedy about love, sex, madness, homemade beer and the Zen of making French fries. A quirky and touch heartbreaking"dramedy" featuring Dominique Pinon, Marina Tomé, Delphine Depardieu and Pascal Turmo.
Tony Farjallah (Lebanon), Morine, Film Feature – The year is 620 A.D., North Lebanon. Living with God is men's privilege and not a women's right. Stubborn as she is, the 20 year-old revolutionary girl breaks the rules and endures all the consequences. Engaging and emotional. Carmen Bsaibes, Mounir Maasri, Hasan Farhat, Ghassan Massoud star.
Nardeep  Khurmi (USA), MONOGAMISH, Asian short – A sexually fluid couple, maneuvers through a non-monogamous, committed relationship where all boundaries are challenged. Authentic and compelling. Stars: Sachin Bhatt (2 Broke Girls, Outsourced), Nishi Munshi (The Originals, Bones) and Evan Todd (Grumpy Cat).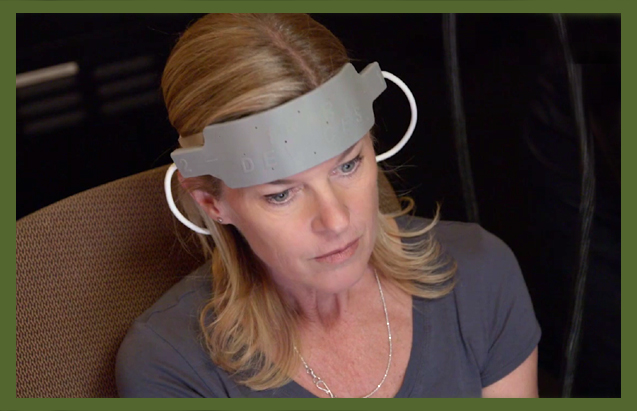 Robin Hauser (USA), bias, Doc Feature – bias challenges us to confront our hidden biases and understand what we risk when we follow our gut. Through exposing her own biases, filmmaker Hauser highlights the nature of implicit bias, the grip it holds on our social and professional lives, and what it will take to induce change.  Captivating and thought provoking.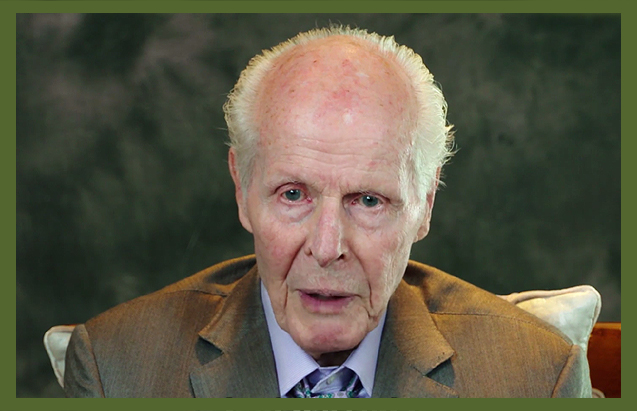 Kerry David, KDC Films (USA), Bill Coors: The Will to Live, Doc Feature – An inspirational doc that spans 101 years, Bill Coors shares his personal struggles growing up in a house without love that left him insecure and self-hating, the holistic approach he used to overcome them and how these lessons translate to today's troubled youth. Well crafted and inspiring.
Thembi Banks (USA), Suitable, Film Short – Brandy, a high school tom boy, comes to terms with her sexuality when she decides what she'll wear to the prom. Honest and surprising. Stars: Kelli Jordan (T.M.I.), Tiffany Tenille (The Joel McHale Show), Derick Anthony (Black Lightning). __________________________
Virgil Widrich (Austria), Nena & Dave Stewart: Be my Rebel, Music Video – A collaboration of two music legends – Nena and Dave Stewart (Golden Globe winner and Grammy nominee), directed by Oscar-nominated filmmaker Virgil Widrich transfers the story into a dreamlike world. Creative visuals, exceptionally crafted special effects and superb editing.

Alan Lacy and Dean Cannon (USA), Gray Area: Wolves of the Southwest, Nature / Environment / Wildlife, Documentary Short
Amy Greeson, Healing Seekers (USA), Expedition Congo, Documentary Feature
Andre "Dre" Muller (Australia), Blind, Web Series
Aviv Mano (USA), Game Changer, Animation (Student)
Daniel Fries (USA), Runaway, African American
Gary Null (USA), Deadly Deception, Exposing the Dangers of Vaccines, Liberation / Social Justice / Protest / PSA
Ian Roderick Gray (United Kindgom), Survive This, Music Video
Japhy Riddle and Brendan Bellomo (USA), You Win by New Spell, Music Video
John Anthony Flavin (Spain), THURSDAY, Film Short
Joshua Allred (USA), Sinner, LGBT
Katie Locke O'Brien (USA), Have It All, Women Filmmakers, Actress: Leading (Katie Locke O'Brien as Jill), Direction, Editing, Sound: Overall Impact
Ken Kimmelman (USA), The Heart Knows Better, Public Service Programming / PSA
Kerry David, KDC Films (USA), Bill Coors: The Will to Live, Women Filmmakers
Lily Darragh Harty (USA), The Fringes, Film Short (Student)
Liz Lachman (USA), Pin-Up, Actress: Leading (Christina Chang as Lana), Actress: Supporting (Angela Sarafyan as Sunny)
Manuel Sanchez, Quizas Films (France), The Sleeper by the River (aka La dorMeuse Duval), Actor: Leading (Dominique Pinon as Basile Matrin), Actor: Supporting (Pascal Turmo as The Journalist), Actress: Leading (Marina Tomé as Rose Matrin), Actress: Supporting (Delphine Depardieu as Maryse Duval)
Mark LaFleur (USA), The First Day, Film Short
Rocky Ramsey (USA), Miscreant, Film Short
Ryoko Kondo (USA), SAKURA, Asian (Student)
Sascha Krüger, iMOTION Factory (Germany), Force of the Bergisch Land, Music Video
Scarlett Urbano (USA), Jasper, Film Short, Women Filmmakers
Seth Ashby (USA), The Grey Area, Web Series
Simon Elrahi (Australia), Flow, Film Short
Tonia Pound (USA), Advanced Imagination – CMT Studio 330, Commercial / Infomercial
Two 9 Productions (USA), Every 21 Seconds, Actor: Leading (Shannon Brown as Brian Sweeney)
Click Below for Award of Merit winners!



Click Below for Award of Recognition winners!