FILM FEATURE
 Touched With Fire – Paul Dalio


Director / Writer Paul Dalio's emotionally compelling drama about two poets with bipolar disorder whose art is fueled by their emotional extremes. Their chemistry is intense driving each other's mania to new heights. Swinging from fantastical highs to tormented lows, they must choose between sanity and love. Exceptional performances by Katie Holmes and Luke Kirby and an outstanding supporting cast – Oscar / Emmy / Golden Globe winner Christine Lahti (Swing Shift, Chicago Hope), Oscar / Emmy nominee Griffin Dunne (Duke of Grove, After Hours) and Bruce Altman (Matchstick Man, Glengarry Glen Ross).
DOCUMENTARY FEATURE
 Radical Grace – Rebecca Parrish


When the Vatican reprimands U.S. nuns for "radical feminism" — three fearless nuns risk their place in the Church to follow another higher calling: social justice. One sister takes on Church patriarchy, another works with former prisoners and the third launches a cross-country Nuns on the Bus tour, leveraging her newfound fame to spotlight social needs. Deftly directed by Rebecca Parrish these sisters bring humor and determination to an epic battle for justice, equality and dignity.  Says executive producer Oscar Winner Susan Sarandon – "the nuns are everything that's right with the institution. They stand with the marginalized, and won't be bullied by a hierarchy that still doesn't treat them as equals".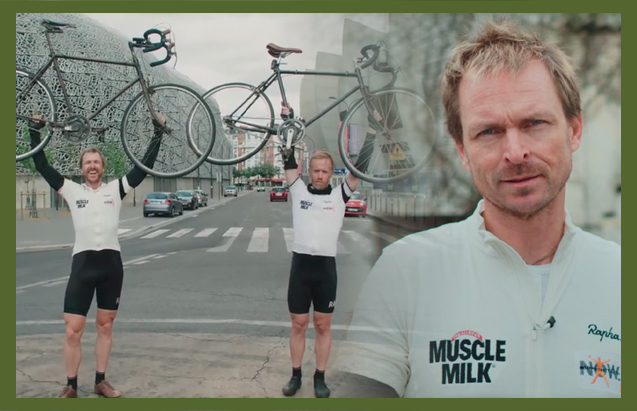 Philip Keoghan (USA), Le Ride, Documentary Feature – Nine-time Emmy Winner Phil Keoghan – TV personality, adventurer and cycling enthusiast, retraces the 1928 Tour de France route on a vintage bike to highlight the story of a courageous team of underdogs and their amazing achievement. Their grueling 150-mile per day pace is enthralling, entertaining and uplifting.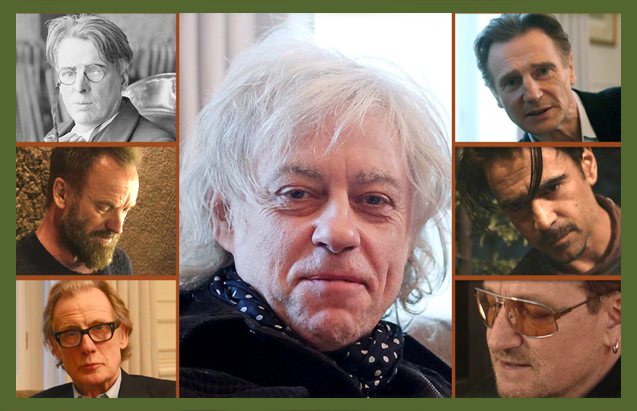 David Harvey (Ireland), A Fanatic Heart – Bob Geldof on WB Yeats, Doc Feature – Musician / advocate Bob Geldof  shows that as a poet and statesman Yeats brought change in Ireland's struggle for independence, without firing a bullet. Insightful, witty and spirited it features readings by Bill Nighy, Colin Farrell, Bono, Sting, Liam Neeson and more.
Maninder Chana (Canada), Little Terrors, Feature (Islamic) – An American boy is recruited and brainwashed by terrorists to bomb a U.S. embassy. After he is sent to live with a Muslim family the father tries to convince him not to do it. A  gripping, moving and often chilling story. Stars Om Puri (The 100-foot Journey, Gandhi) and Deep Dhillon (Maine Pyar Kiya, Hulchul)
David Chontos (USA), Sisters, Animation – Part exercise of passion and part love letter, 'Sisters' is a fragment of some lost, tragic opera. Trapped in the ruins of their former glory, a pair of performers bound together and abandoned by time rise up to sing once more. With beautifully detailed and nuanced animation and a absorbing soundtrack.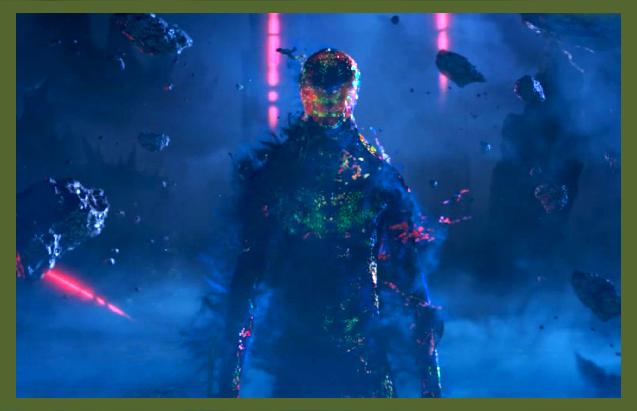 Federico Heller (Argentina), UNCANNY VALLEY, Film Short – In the slums of the future, VR junkies satisfy their violent impulses in online entertainment. An expert player discovers that the line between games and reality is starting to fade away. Tackling the dark side of VR with intriguing questions, captivating artistry and visuals.
Robin Hauser Reynolds (USA), CODE: Debugging the Gender Gap, Documentary Feature – CODE exposes the dearth of American female and minority software engineers and explores the reasons for this gender gap. CODE raises the question: what would society gain from having more women and minorities code? Persuasive narrative and energetic pacing.
Snobar Avani (Denmark), Three Fools, Animation –  In a search for a place to live, three friends find their friendship ruined by greed and competition.  Only after destroying all the natural resources do they discover the true values of life and harmony with nature.  A moral sprinkled with humor and engaging animation.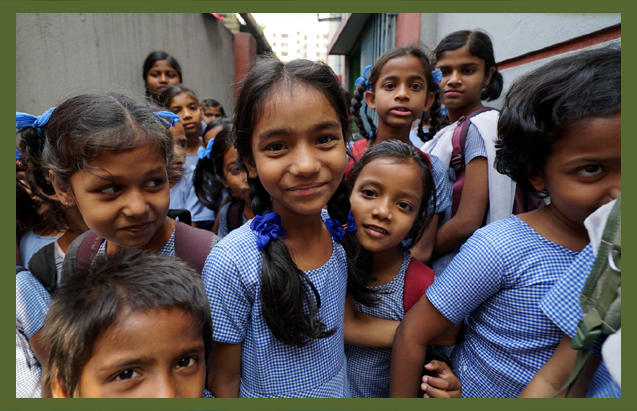 Mary's Meals (United Kingdom), Generation Hope, Doc Short – Filmed  in Malawi, Haiti and India, shows the extraordinary difference receiving a daily meal in school can make to children in some of the world's poorest communities. Uplifting stories told by the children themselves. Beautifully shot and captivating.  Director Charles Kinnane's films have aired on CNN, BBC, FOX, and Discovery
Steve Harper (USA), SEND ME, Web Series – Stars Tracie Thoms (Looper, Cold Case) with powers to send people back to the days of slavery. Although people want to go, her husband Steven Harper (90210, Law & Order) tries to stop it. With Gabrielle Carteris (Beverly Hills 90210), Jerrika Hinton (Grey's Anatomy). Produced by Chris Rock, executive producer Sara Ramirez (Grey's Anatomy). Engaging, controversial and captivating.
Alexis Chaviaras (Cyprus), Agrinoui, Animation
Andrew Martin (United Kingdom), Capsule, Film Feature, Cinematography, Actor: Leading (Edmund Kingsley as Guy Taylor)
Anthony Marinelli (USA), Acoustic Space, Film Short
Chris Forde (Canada), KiliClimb4Kids, Christian
Cole Bacani (USA), Sometimes, Maybe, Young Filmmaker – 17 and younger
Don Wen Bin (Taiwan), Water-the source of all life, Documentary Feature, Nature / Environment / Wildlife
Francesco Roder (Italy), Snowflake, Film Short, Actress: Leading (Ele Keats as Claire), Actress: Supporting (Tracy Middendorf as Aurore)
Gaetano Naccarato (France), Chabloz orthopedie, Commercial / Infomercial, Corporate / Employee Communication
Grégory Papinutto (France), ARTISANS ART — First portrait : Jean-Marc Laroche, Documentary Short
Guy Quigley (USA), Apparition (Formally called Remorse), Film Feature
Ian Kirby, The Sequence Group (Canada), HALO: The Fall of Reach, Animation
Jennifer Pepperman (USA), Jack & Diane, Film Short
John L Voth (USA), 7th Generation, Native American / Aboriginal Peoples
Karsten Koenig (Germany), The Last Escape – East Germans on the top of Tibet, Documentary Short
Kirill Kripak (United Arab Emirates), AMBEDI, Cinematography, Original Score (Original Score by Jimmy Reid)
Li Lin Wee (Singapore), Centrepoint Kidz, Film Short
Michael Siv (USA), DAZE OF JUSTICE, Documentary Feature, Asian American
Michael Worth (USA), Broken Memories, Actor: Leading (Rance Howard as Jasper)
Mike Cooley (USA), South Bureau Homicide, Documentary Feature
Muhammad Bayazid (USA), Orshena, Film Short
Nathan Mewett (Australia), Sol Bunker, Film Short
Nick Rusconi (Switzerland), Arthur, Web Series
Robert McKeon (USA), Wifey Redux, Film Short
S.R. Bindler (USA), Tattoo You, Film Short
Saul Lotzof (United Kingdom), Alone, Young Filmmaker – 17 and younger
Stanley Jacobs (USA), 96 SOULS, Actor: Supporting (Paul Statman as Clayton Redfield)
Vasco de Oliveira (Portugal), The Sin of Those Who Love Us, Film Short
Vishal Furia (India), Lapachhapi, Liberation / Social Justice / Protest, Actress: Leading (Pooja Sawant as Neha), Actress: Supporting (Usha Naik as Tulsi)
William Klayer (USA), Under A Stone, Film Short