1660 Vine –  Jackson Prince /

Patricia McGregor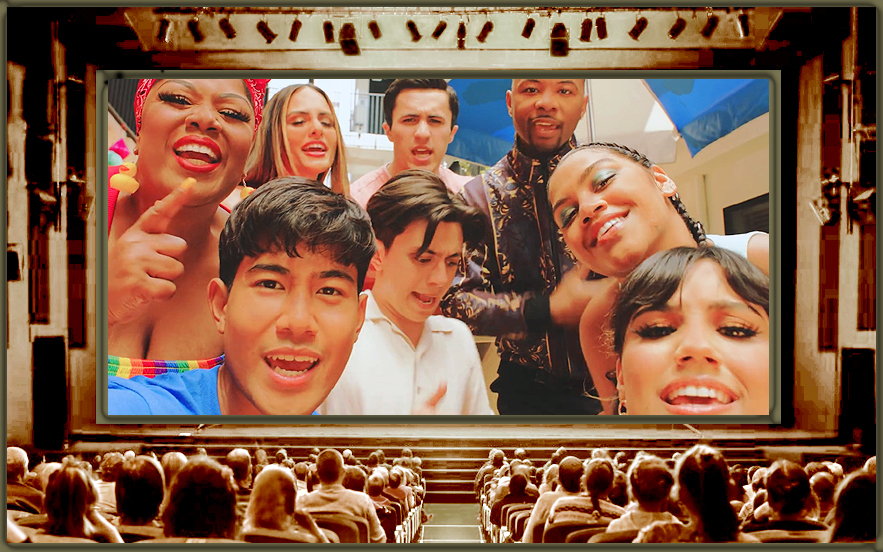 Jackson Prince / Patricia McGregor (USA), 1660 Vine, Film Feature – McGregor's deft direction of Prince's vibrant script comes together in this high-energy musical following a group of influencers in a famed Hollywood apartment building pursuing their dreams of social media stardom. Voiced by an original script and score written by a diverse group of 20-something songwriters, the various characters confront questions of fame, influence and mental health. Most importantly, they navigate their own search for identity, discovering the difference between what is authentic and what is not. Colorful production, tight editing, lively graphics and engaging songs from comedic to gritty with poignant lyrics – drive this entertaining musical with a bigger message. Written by the talented Jackson Prince. Delivered by a talented young cast: Cheryl Porter, Chris Olsen, Pia Toscano, Malachi Durant, CJ Cruz, Ty Deran, Fernanda Romero, Brianna Rose Gentilella, Jaiden Klein, Maya Lagerstam, Sam Haft, Lisa Loeb, Jessica Ruth Bell, Kausha Campbell, Norodom Khemuni.  Choreography from Emmy-winner Paula Abdul. Music Supervisors Emmy-nominee David Lawrence and Faye Greenberg. Producers: Emmy-nominee Jonathan Prince, Michael Jackowitz, Kevin Surace. Executive Producers: BAFTA-nominee Peter Samuelson, Stacia Fernandez, Tom Polum. Cinematography / editing Tyler Milliron. WitzEnd Productions, Philmco Media, Streaming Musicals.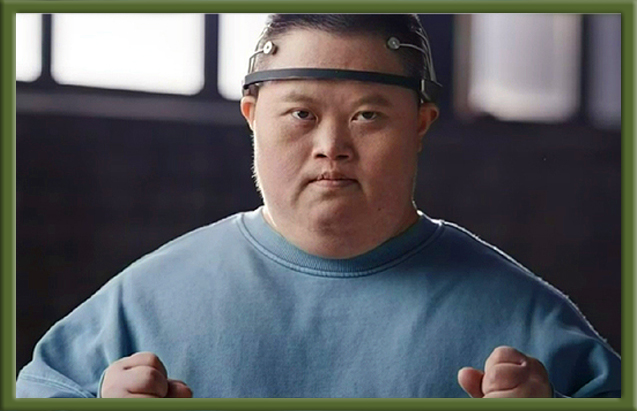 Jody Xiong (China), The Bloom, Disability Issues – Visionary creative director Xiong designed a brilliant film where high tech meets human mind for power and purpose. Bringing together 12 disabled people they created art by detonating paint-filled balloons using the power of their minds! Extraordinary concept and a beautifully produced short film in every way. Technically perfect, moving and impactful.
Vladimir Yankovskiy (Russia), The Chase/Слежка, Film Feature – An action-packed film about friends with a secret club – spying on random people and posting compromising info for a ransom. When a woman with a troubled past joins them their world turns both harrowing and ultimately deadly. Stars: Kristina Korbut, Timur Sakun, Nikita Alferov, Anatoliy Golub and Dmitry Pustilnik.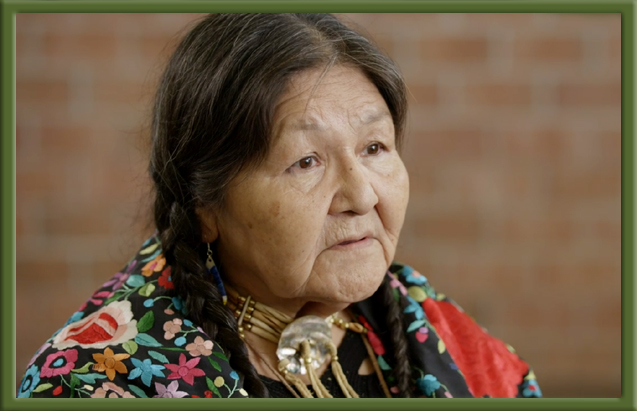 Arlo Iron Cloud (USA), Remember the Children, Native Peoples – Telling the story of the 400 government Indian Boarding schools, their goal to erase native culture and the often-horrific abuses of indigenous children there – including thousands of deaths. Tracing the efforts of the elders and communities who are keeping their stories alive through creating memorials. A touching tribute to the families impacted by these tragedies.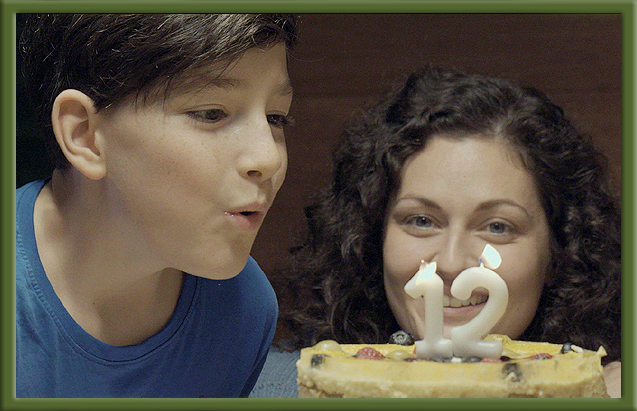 Karoly Palfai (Hungary), Bound Legs, Film Short – 12-year old Andy realizes he is completely helpless against his mother's suffocating and restive love. Her constant control means he lives his life in exclusion and solitude – being ridiculed by his peers. By the time he is 21 he rebels against his mother and the world. Authentic performances by Melinda Pitz, David Stromajer, Dominik Biro.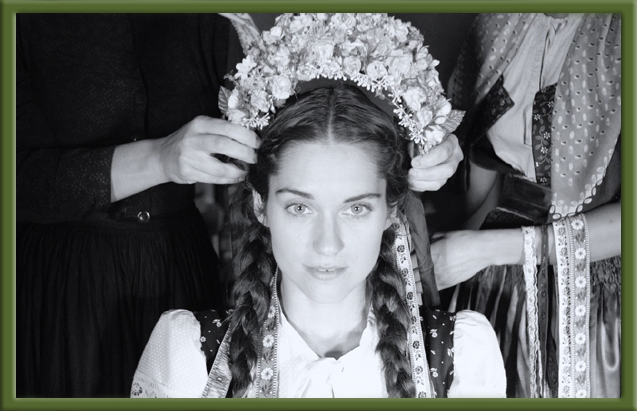 Ivo Trajkov (Slovakia), The Ballad of Piargy, Film Feature – A love story about unclear guilt, love and cruel punishment told through the lens of a beautiful new bride, an old friend who wants to destroy her and a father-in-law's violent seduction. Old parables and cautionary tale for modern times and subordination of women. Convincing performances by a talented cast. Stars: Judit Bárdos, Attila Mokos, Jana Kvantiková, Daniel Fischer.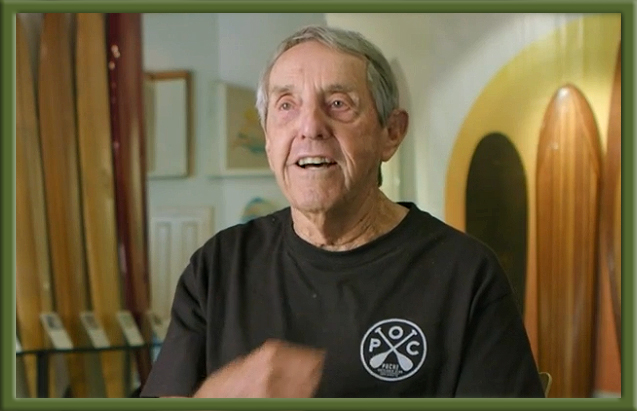 Richard Yelland (USA), Birth of The Endless Summer: Discovery, Doc Feature – Emmy- nominated Yelland delivers the engaging story behind one of the most documentaries of all time. Follows surf pioneer 94-year young Dick Metz as he recounts his world travels, his meetings with South African John Whitmore and filmmaker Bruce Brown – whose film helped to shape the new surf culture.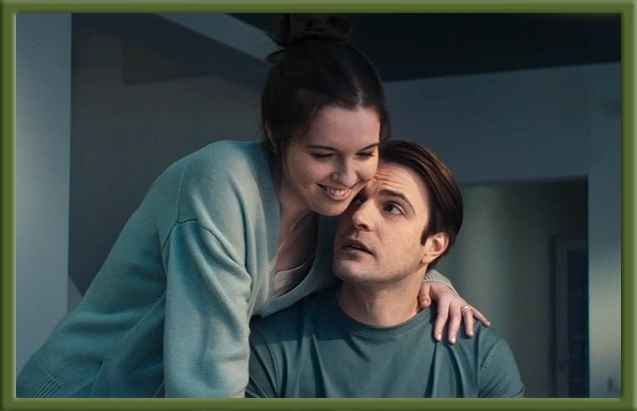 Max Karpylev (USA), The Muse, Experimental – An engrossing short about complicated relations between a father and son, a sense of fear as an enemy of creativity and the battle between happy illusionary worlds and harsh realities. Poignant and moving. A talented cast delivers strong performances. Stars: Vladimir Kurtseba, Ekaterina Makarova, Sergey Novikov, Vadim Tikhonenko.
Mohsen Seraji (Iran), For the Sake of Ava, Children and Family Program – An Iranian girls theater group is set to perform abroad. Ava's father is not Iranian so she is denied a passport. The girls take matters into their own hands attempting to bribe and kidnap officials. A seemingly comedic film but with deep messages about both restrictive cultural institutions and the bonds of friendship. Mehdi Zaminpardaz, Faranak Foroutan.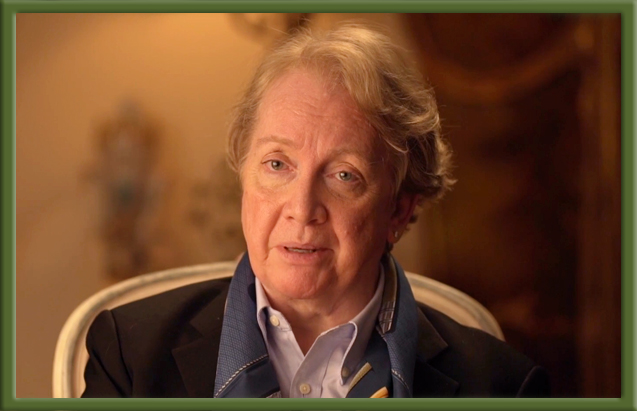 Stewart M. Schulman (USA), Left Alone Rhapsody – The Musical Memoir of Pianist John Bayless, Doc Feature – The story of jaw droppingly talented pianist John Bayless chronicles his rise from musical prodigy to international star and his post-stroke courageous struggle to transcend paralysis and re-invent himself as a one-handed musician. With Emmy-nominee Michael Feinstein.
Arantxa Vela (Spain), Wielding the Soul, Documentary Feature, Direction
Arlo Iron Cloud, WSD Productions (USA), Remember the Children, Educational / Instructional / Training
Bryan Reinhart (USA), Forever Wild (formerly The Valley), Documentary Feature
Egor Konchalovsky (Russia), МОЙ ПАПА – ВОЖДЬ / My father is a Chief, Children / Family Programming
Ekaterina Tzvetkova (Russia), Beyond the Line of Light, Documentary Feature
Ellie Torez (United Kingdom), Milo, Actress: Leading (Jennifer Preston as Emma), Script / Writer (Jennifer Preston)
Fan Xun Lilac (Singapore), The Nocturne, Women Filmmakers, Asian
Gábor Attila Kovács (Hungary), Daddy of Ferike Herner, Film Feature
Gustavo García Sierra (USA), Drawing Your Recurve, Music Video
Ivo Trajkov (Slovakia), THE BALLAD OF PIARGY, Cinematography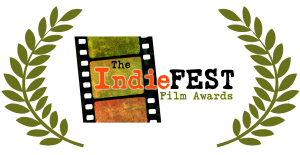 Jackson Prince (USA), 1660 Vine, Original Song (Already Gone composed by Emma Ashford), Original Song (Lucky composed by Emma Ashford), Actress: Leading (Maya Lagerstam as Luna), Ensemble Cast, Special Effects: Non-Animation
Janek Ambros (Poland), Ukrainians in Exile, Documentary Short
Jennifer Takaki (USA), Photographic Justice: The Corky Lee Story +, Documentary Feature
Jonathan Verleysen (France), The Revolution, Music Video
Karoly Palfai (Hungary), BOUND LEGS, Script / Writer (Karoly Palfai)
Kyle Saylors (USA), A Perfect Love, Documentary Short
Lydia Anne Stander (South Africa), Sexed, Women Filmmakers (Student), Concept (Student)
Maddox Chuen Won Chen (USA), Grandpa Cherry Blossom, Asian (Student), Young Filmmaker – 17 and younger
Marika Griehsel (Sweden), A Tree has Fallen – Remembering Archbishop Desmond Tutu, Liberation / Social Justice / Protest

Matthew Taylor (USA), Gotham: The Fall and Rise of New York, Documentary Feature, Liberation / Social Justice / Protest, Reality Programming
Max Karpylev (USA), The Muse, Direction
Michael D Kretzmer (United Kingdom), J'Accuse! A cry from the killing pits of Lithuania, Documentary Feature, Jewish
Nasser Aldhaheri (United Arab Emirates), Millstone, Direction, Documentary Feature
Payam Eskandari (Iran), Nargesi, Disability Issues
Robert Patriarca (USA), Life's Better Protected, Actor: Leading (Joseph D'Onofrio as The Producer), Animation
Ron James (USA), Accidental Truth – UFO Revelations, Documentary Feature
Stewart M. Schulman (USA), Left Alone Rhapsody – The Musical Memoir of Pianist John Bayless, Disability Issues

Click Below for Award of Merit winners!

Click Below for Award of Recognition winners!