The Trials of Winnie Mandela: Who Holds 100% of Sainthood?
Mandy Jacobson


Mandy Jacobson (South Africa), The Trials of Winnie Mandela: Who holds 100% of Sainthood?, Doc Feature – Two-time Emmy and Peabody winner Jacobson delivers a powerful five-part documentary series. Structured around a lunchtime conversation between Winnie Madikizela-Mandela and her two granddaughters, Winnie speaks freely about her radical politics, her abuse suffered at the hands of the police, how she protected fiery youth from apartheid's death squads and her unapologetic feelings toward those who judge her. The interactions are frank, heartfelt, emotional and uncomfortable. Most of all, they provide insight into the complexity of one person who lived an extra-ordinary life. With excellent pacing and tight editing she uses never-seen-before footage, exclusive interviews with family, friends, commentators, victims and activists as the series brilliantly uncovers a global figure shrouded in myths and mysteries and whose indomitable spirit helped shape South Africa"s democracy. Jacobson strikes the perfect balance in the delicate dance between greatness and human frailty, between the public and the private; between political constructs and in-between truths. It is a deeply personal, provocative and intricate examination of an icon, a grandmother and a human being that compels the audience to grapple with our own understanding of human frailty and capacity for good and evil. Using Madikizela-Mandela in her own words interwoven with a tapestry of competing voices – the film appropriately avoids one definitive portrayal – in the end it becomes as much a reflection of who we are as it is about the life story of Winnie Madikizela-Mandela. Produced by Indelible Media, African Oral History Archive with the Ichikowitz Family Foundation.

Gun and a Hotel Bible – Alicia Joy LeBlanc and Raja Gosnell


Alicia Joy LeBlanc and Raja Gosnell (USA), Gun and a Hotel Bible, Film Feature – Based on an award-winning play, it tells the story of a desperate man on the verge of a violent act and his encounter with a personified hotel bible named "Gid". It creatively explores themes of betrayal, spirituality and loss as Pete comes "face-to-face" with everything he once believed in. The characters are relatable and at times even humorous as they bond and battle and are ultimately forced to deal with their inadequacies. Insightful dialog and superb delivery drive this provocative piece. Deft direction from industry veteran Gosnell (Home Alone, Mrs. Doubtfire, Scooby Doo) and LeBlanc (The Convergence: Mission) create the perfect tone and sharply honed performances by Bradley Gosnell (The Smurfs) and Daniel Floren (The Influencers) bring existential questions to life. Supported by a touching score from award-winning composer Ed Smart (Oscar-nominated Hank Aaron: Chasing the Dream) and edgy, realistic camera work from Robert Arnold (Big Little Lies).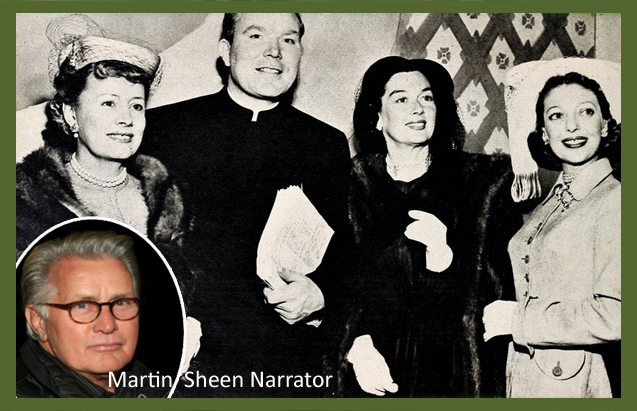 Peter Kelly (Ireland), Guns & Rosaries, Christian – Emmy & Golden Globe winner Martin Sheen (West Wing, Apocalypse Now) narrates the story of Father Patrick Peyton – and his"family who prays together stays together" campaign. He became an improbable media mogul, friend of Hollywood stars and unlikely CIA secret agent. Telly winner Kelly (CNN, Al Jeezera) weaves a tightly crafted and entertaining doc. Aired RTE Ireland.
Toma Enache (Romania), Between Pain and Amen, Film Feature –  An excruciatingly authentic account of the brutal and inhumane conditions of a torture "re-education" prison in communist Romania. Skillful direction, stunning cinematography along with excellent lighting and sound design support painfully authentic performances by talented actors. Constantin Cotimanis (Epicenter), Vali Popescu, Ioachim Ciobanu (The Cardinal).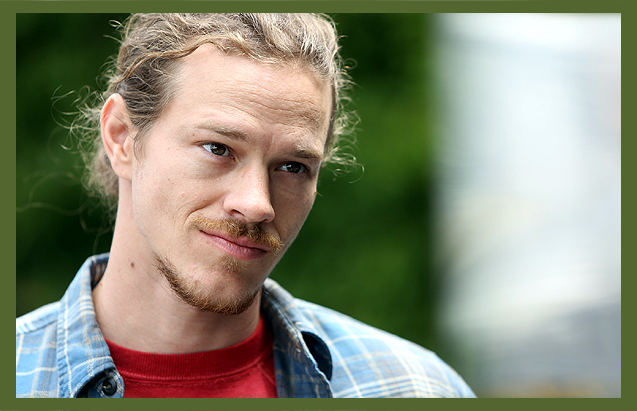 Ben Galland and Barry Opper (USA), Parts & Labor, TV  Pilot Program – Decades sober Greg must come to terms with the resentful son he abandoned when Tim is released from prison. Father and son must forgive one another or die trying as they navigate the daily realities of living together again. Gritty and raw with authentic performances. SAG winner Michael Bowen (Breaking Bad), Ryan Dorsey (Ray Donovan).
Alexey Zlobin (Armenia), Lorik, Film Feature – A mysterious moment of divine intervention transforms an egotistical actor into a man with a heart of gold navigating through life's injustices. Award-winning Zlobin's film is carried by convincing and colorful performances, creative production design Armen Ghazaryan and superb musical score David Haladijan.  Michael Poghosian (The Earthquake), Evgeniya Dmitrieva (Loveless).
Leticia De Bortoli (USA), Queering (Season 2), Web Series – A LGBTQ comedy web series that follows Harper, who is ready to live the best phase of her lesbian life until the tables turn when her mom unexpectedly comes out as queer.  Simultaneously comedic and poignant with thoughtful scripting and authentic performances. Stars: Telly and Emmy winner Susan Gallagher, Sophia Grasso and Diana Oh.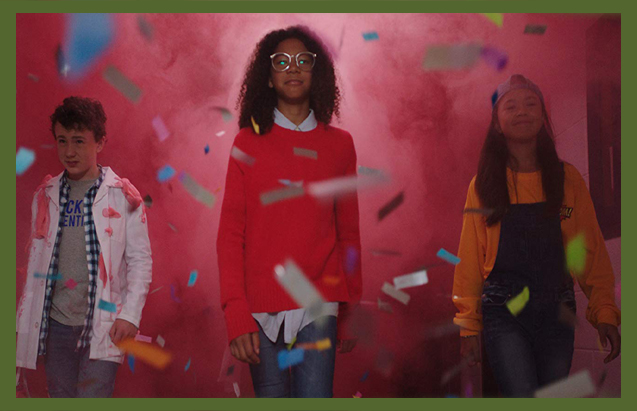 Lauren Corber, Ryan West, Joe Kicak and Carmen Albano (Canada), Detention Adventure, Web Series – Mystery and adventure abound when a motley crew of sixth graders purposely get themselves thrown into detention after discovering  a hidden labyrinth of tunnels under school with a long lost secret. Stars Andrew Moodie and a talented young cast,  Alina Prijono, Jack Fulton, Tomaso Sanelli, Simone Miller.  Airs CBC Gem.
Farnoosh Abedi (Iran), Malakout (Divinity), Film Short – Multi award-winning director and film festival veteran (100+) Abedi delivers a dazzling and wickedly creative animation. A piano player tries to get his wife's life back by making a pact with the devil – trading his hands. But the new hands awaken the devil's forces inside him. Extraordinary animation technique with stunning lighting design deliver the ambiance and emotional impact.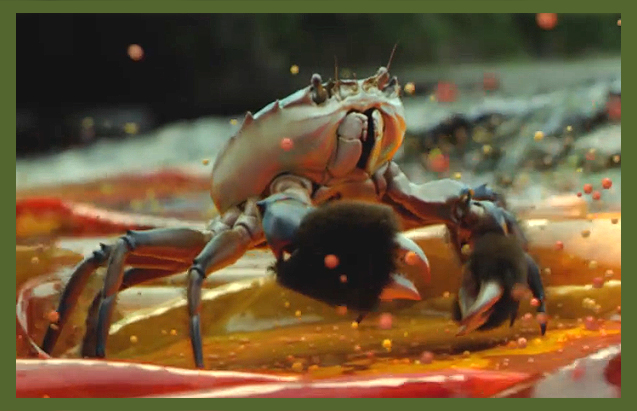 Powei Su (Taiwan), Anpu – ZOEA, Music Video – Celebrated Taiwanese director Su (Nike, Disney) weaves a poignant tale highlighting the devastating impacts of environmental destruction through a charming but ultimately sobering tale of two mitten crabs who narrowly escape from a street vendor's pot. Combing live action footage and impeccable animation it weaves a narrative of imagination and life metaphors.
Alexis Spradic (USA), The Last Harvest, Doc Short – A glimpse into the hopes, hardships and uncertain futures of family food growers in the U.S. and the critical labor shortage of harvesters. Workers are now facing a harsh reality of tightened immigration control and inefficient guest worker programs and no clear path to citizenship. An important perspective of the threats to the availability of fresh food and a thriving agricultural community. 
Alexey Zlobin (Armenia), Lorik, Actor: Leading (Michael Poghosyan as Lorik), Original Score, Dramatic Impact
Alicia Joy LeBlanc and Raja Gosnell (USA), Gun and a Hotel Bible, Actor: Leading (Bradley Gosnell as Pete), Christian
Angel Puado (Spain), Staring at the Sea, Dramatic Impact
Ashish Dahal (Nepal), Soch, Music Video
Bob Celli (USA), The Keeper, Film Short
Caroline Cory (USA), Superhuman: The Invisible Made Visible, Documentary Feature
Daniel Widdowson (Australia), Equivocal Redemption, Actor: Leading (Daniel Widdowson as Jason), Film Feature
Dawn Gifford Engle (USA), The Dalai Lama: Scientist, Documentary Feature, Women Filmmakers
Denise Schamens (USA), Choosing to be a Good Friend, Disability Issues
Dr. S Sunil (India), MORAL NIGHTS, LGBT, Liberation / Social Justice / Protest
Ema Kugler (Slovenia), Man with Shadow, Experimental
Erica Arvold and Meredith Grace Dabney (USA), Here Today, Film Short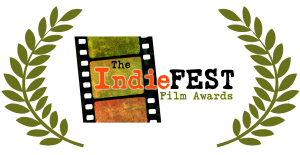 Gretl Claggett (USA), STORMCHASER, Film Short, Television – Pilot Program
Harvey Moshman (USA), EASTLAND: The Shipwreck That Shook America, Documentary Feature
Jane Velez-Mitchell (USA), Countdown to Year Zero, Nature / Environment / Wildlife
Julio César Bolívar (USA), HEROE, Liberation / Social Justice / Protest
Lauren Corber and Wendy Litner (Canada), How to Buy a Baby, Season 2, Web Series
Leticia De Bortoli (USA), QUEERING – SEASON 2, LGBT, Women Filmmakers
Louis Sayad DeCaprio and Khawla Al Hammouri (Jordan), A SYRIAN WOMAN | Human Stories from Jordan, Documentary Short, Women Filmmakers
Marc Russo (USA), Sheltering Sky, Animation
Michael Murphy (USA), Up From The Streets, Documentary Feature
Mike Johnston (Canada), Synnopsis, Documentary Short
Mykee Del Mundo (USA), Poor Us, Web Series
Pouya Eshtehardi (Iran), Untimely, Film Feature
Qi Qi (China), The 14th, Film Short (Student)
Rory Kelly (Australia), Comican't, Disability Issues
Spencer T. Folmar  (USA), Shooting Heroin, Film Feature
William Mazzola (Brazil), Andean Condor, Film Short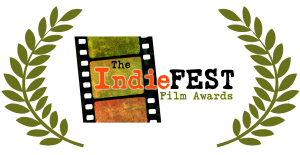 Click Below for Award of Merit winners!

Click Below for Award of Recognition winners!