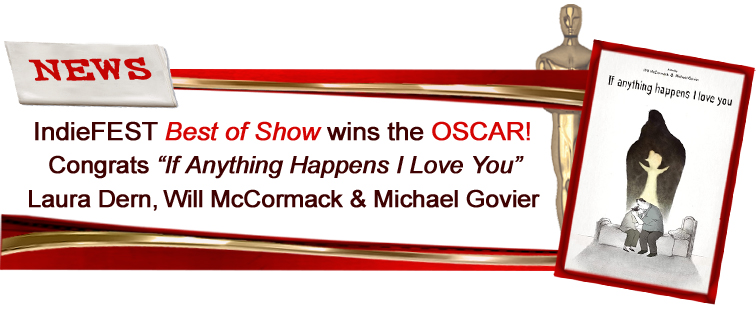 Who is Amis Otis? – Greg Newberry
Greg Newberry (USA), Who is Amis Otis?, Film Feature – Adapted from the 2019 Pulitzer Prize- nominated stage play by award-winning writer/director Newberry – an enthralling film that expertly captures the zeitgeist of our current day. When a presidential assassin stands trial, he claims self-defense and that he's on a suicide mission to save the world from his target's actions. His provocative testimony puts our country on trial and confronts our divisive political climate head-on. Is he a mad man, a con man or a time traveling savior of the world? Only Amos knows in this searing, mind-bending political thriller. Deft direction, intriguing plot, exceptional script and a superb ensemble cast bring these complex characters to life. Stars: Josh Katawick, Rico Reid, Michael Bath, Derek Snow.

Resilience – Will Remond and Jim Remond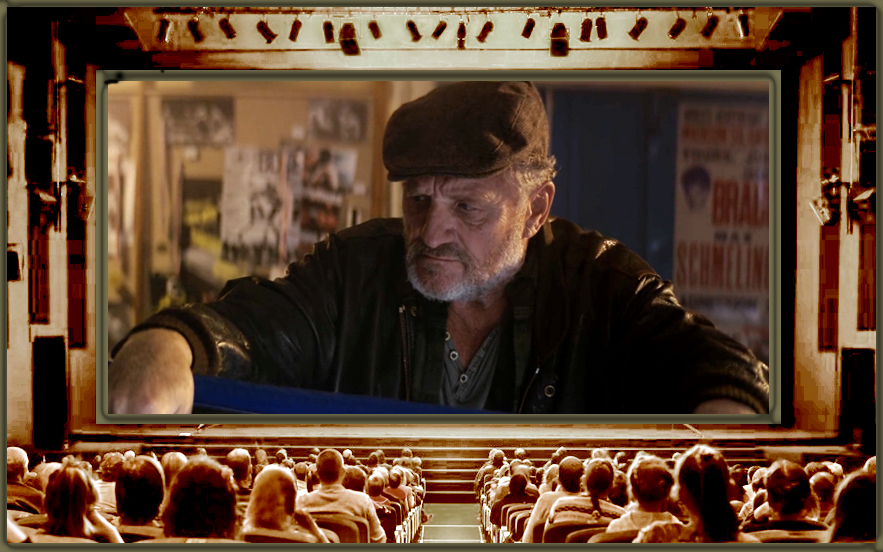 Will Remond and Jim Remond (France), Resilience, Film Short (Student) – Leo is a lost and emotionally broken young man due to the recent loss of his father. He decides to find the grandfather he has never met and tell him about his son's death. Jacques is a former great boxing champion has now turned into a fierce and uncompromising coach who is bitter and volatile. Their meeting awakens the deepest traumas in each of them.  An absorbing short with authentic performances by veteran star Patrick Rocca (Baron Noir, Julie Lescaut) and newcomer Maël Cordier.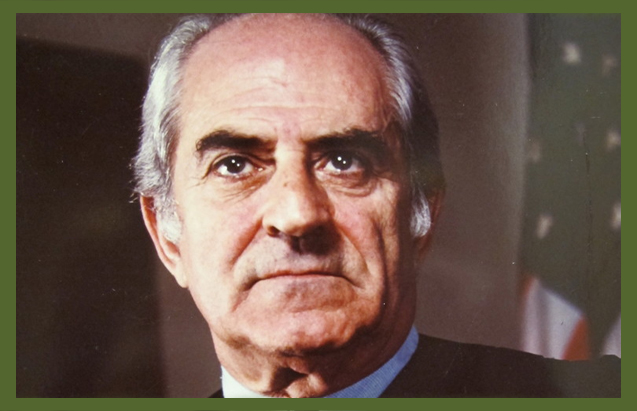 Robert Griffith (USA), The Judge – Character, Cases, Courage, Doc Feature – Emmy-winner Justin Theroux narrates Griffith's impeccable doc about legendary Judge Robert R. Merhige Jr., who fought to protect the environment, the rights of all people including groundbreaking decisions for racial justice. Exceptional story-telling, compelling script and poignant interviews. (The American Documentary Film Fund / Gravitas Ventures)
Nicolas P. Villarreal (Argentina), ON / OFF, Animation – Accomplished filmmaker Villarreal's exploration of social media – help or distraction? Brilliantly told through the perspective of geniuses Frida Kahlo, Da Vinci, Beethoven, and Tesla. How would they have interacted with it and with their counterparts today. Inspired animation both whimsical and poignant with a timely message about technology in our lives. Redclover studios.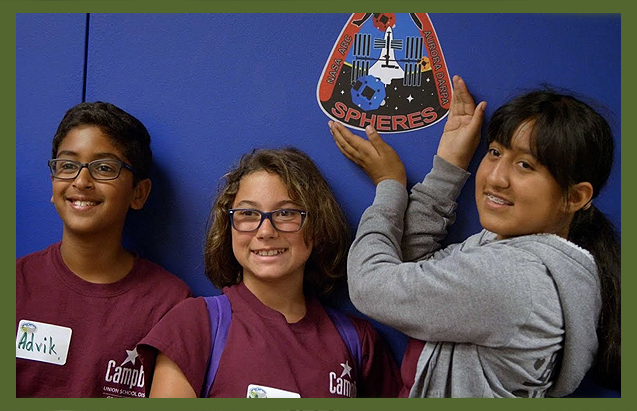 Thomas Verrette (USA), Zero Gravity, Doc Feature – Distinguished industry vet Verrette's engaging and uplifting doc – following a diverse group of middle-school students as they embark on the journey of a lifetime – competing in a nationwide competition to code satellites aboard the International Space Station. Tight editing, compelling visuals and a polished score.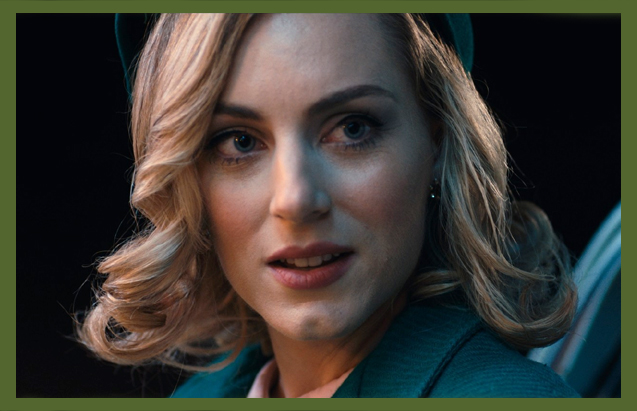 Jacky Song (USA), Incognito, Film Short (Student) – Student Academy Award nominee Song's short about a woman who claims to have teleported from the past. Her mysterious story unfolds amidst a cold mental asylum. Beautiful cinematography and a moving score. Compelling performances by Jodi Bianca Wise (The Unicorn), Autumn Harrison (Boiling Pot), Greg Kriek, (The Other Side) and Tom Wade (Scar).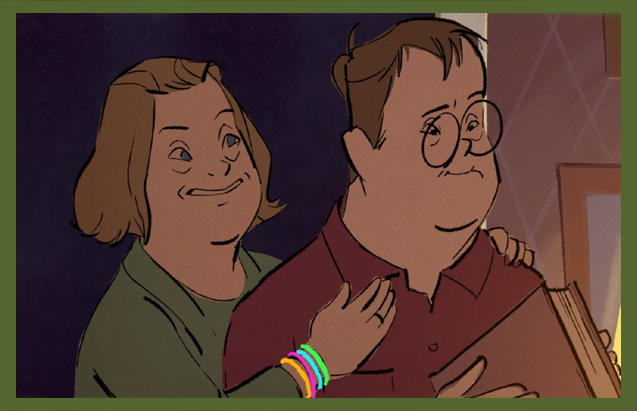 Michael Joseph McDonald and Joe Bluhm (Canada), FreeBird, Disability Issues – A story about a boy with Down Syndrome, his loving mother, absent father, bullies and a life-long crush. It asks "Why does the world assume that a disabled life is not profoundly beautiful?" Touching and deeply poignant. From L'Arche Charity, Academy Award-winning studio Tonic DNA and a soul stirring song by Jordan Hart.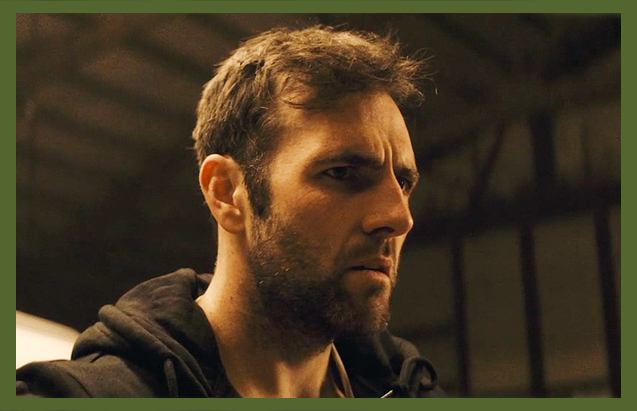 Matt H. Miller and Michael Panico (USA), Carjack, Film Short – A hardened takes a vehicle by force. As he escapes, he realizes there is a toddler in the backseat. Faced with the innocence of youth he is forced to reflect on consequences, how decisions can devolve into chaos and whether redemption is possible.  Chilling and well crafted with an excellent performance by Mickey O Sullivan (Chicago PD). VINCO Creative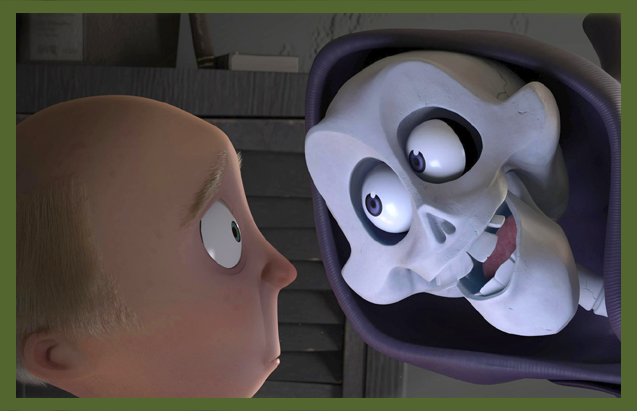 Marika Tamura (Japan), Final Deathtination, Animation (Student) – A suicidal man encounters a Grim Reaper – who is a "travel agent" – to find the best place to die. What ensues is a world tour of potential places and opportunities to end his life. Skillfully and colorfully animated with impressive and touching expressions – it is both technically beautiful and emotionally impactful.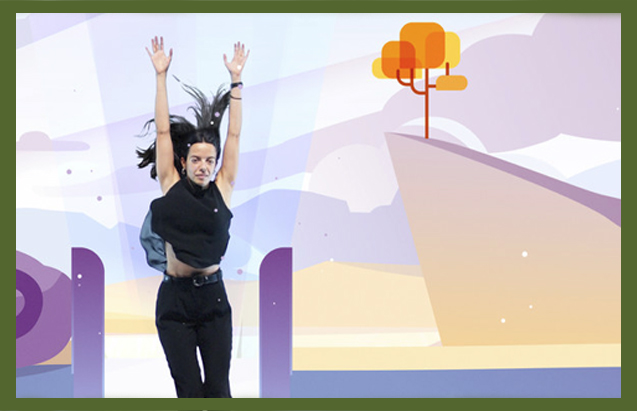 Jonas Hofmann (Switzerland), Fit for the Future, Commercial – Talented motion designer, storyteller and animator Hofmann delivers a creative spin for a Coop Rechtsschutz commercial. The film showcases the unique strengths of the company by portraying their lawyers as protagonists in an illustrated game world.  Inventive and original with complex yet perfectly executed technical aspects.
Brendan Meyer (Canada), Home Again, LGBTQ+ – After witnessing the end of her life as she knew it, Judith rescues childhood friend Adam from attempting to take his own. Embarking on a desert road trip they search for a familiar place as they struggle with death, life and how to go from one to the other. Stars Emily Siobhan McCourt, Corben Kushneryk, Bernadette Janssen, Rae Farrer.
Nolan Hieu Trifunovic (USA), The Other, Young Filmmaker – 17 and younger – Two combatants are trapped in a mysterious hotel where they can't die or can't leave. Stuck in an endless cycle of violence, they must change to save themselves. Tones of conflict and empathy – nuanced concepts and filmmaking far beyond Trifunovic's 17 years. A young filmmaker to watch! Stars: Leila Perry, Joon Paul Kim, Krista Nicole Owens.
Julie Money (Australia), Graceful, Web Series – Follows teenage Grace as she navigates high school after the loss of her father – who is always present to help her with words of wisdom from the "other side".  Both creative and poignant with excellent performances from the entire cast. Stars: Talented teenager Grace Truman, Ben Wood (Top Of The Lake, Underbelly), Justine Clarke (Tangle, Mad Max) (Screen Australia).
Adam Orton (USA), The Aspirant, Film Short
Adam Roat (USA), Majestic 8, Television – Pilot Program (Student)
Alexei Chernenkoff (Canada), a stormy² day in July, Web Tube Length Video
Asger Krøjer Kallesøe (Denmark), Restless, Actress: Leading (Sarah Boberg as Tinna), Direction
Brendan Meyer (Canada), Home Again, Actress: Leading (Em Siobhan McCourt as Judith)
Cheryl Allison (USA), Pieces of Us, LGBT, Direction
Corina Mazzi (USA), Split Ends, Women Filmmakers, Concept
Cyle O'Donnell (USA), Big Trouble in Little Quartzsite, Documentary Feature
David Beatty (USA), Bereaved, Film Short, Actress: Leading (Julie Phillips as Carol)
Fella Cederbaum (USA), A Test, Script / Writer
Griffin Loch (USA), A Spark in Nothing, Young Filmmaker – 17 and younger
Isaac Te Reina (New Zealand), Whiti, Film Short, Native American / Aboriginal Peoples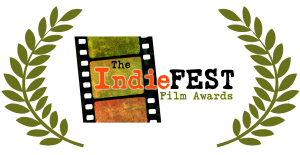 Jacky Song (USA), Incognito, Direction
Jaume Domènech (Spain), GUSTAU, THE TRANSITION EXPOSED, Documentary Feature, Direction
Jerri I Sher (USA), QUIET EXPLOSIONS: Healing the Brain, Documentary Feature, Direction
Johannes Grenzfurthner (Austria), Masking Threshold, Film Feature, Cinematography (Florian Hofer)
Jolyon White (United Kingdom), Like I Said, Film Short
Julie Money (Australia), Graceful, amazing Grace series 2, Actress: Leading (Grace Truman as Grace)
Julie Phillips (USA), Judd and Nancy Across America, Actress: Leading (Julie Phillips as Nancy), Film Short, Actor: Leading (J. Cody Andersen as Judd)
Kara Herold (USA), 39 1/2, Women Filmmakers
Lina Lyte Plioplyte (USA), Pedacito de la Tierra, Documentary Short
Maggie Grant (USA), BROTHERHOOD, Women Filmmakers, Direction
Mary Apick (USA), The Cat, Women Filmmakers
Matt H. Miller and Michael Panico (USA), Carjack, Actor: Leading (Mickey O'Sullivan as Carjacker)

Maya Zankoul and Toni Yammine (Lebanon), Peek-A-Boom, Animation, History / Biographical
Michael Joseph McDonald and Joe Bluhm (Canada), FreeBird, Children / Family Programming, Music Video
Mira Amiras (USA), The Day before Creation, Animation, Educational / Instructional / Training, Film Short, Jewish, Women Filmmakers
Nahyun Beak and Dahyun Beak (USA), Stereotype, Animation
Navid Nikkhah Azad (Iran), The Recess, Film Short
Rane Jameson (USA), Stud, Film Short, Actor: Supporting (Rane Jameson as Austin)
Shailyn Farmer (USA), Legend of the Claw, Animation (Student)
Steve Meixell (USA), Unearthing Ogawa, Documentary Short, History / Biographical
Will Remond and Jim Remond (France), RESILIENCE, Direction (Student)
Woody Woodhall (USA), Contact High, Television – Pilot Program
Click Below for Award of Merit winners!

Click Below for Award of Recognition winners!