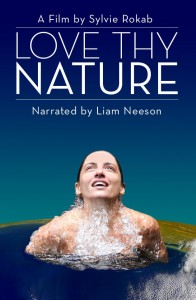 Sylvie Rokab is an Emmy nominated, award-winning documentary filmmaker with over 20 years experience as a director, producer, cinematographer, editor and writer in film and television. Her mission is to create conscious films that entertain, educate and inspire.
Sylvie started her career editing shows for HBO and Comedy Central and later moved on to serve as a director of photography on several projects for PBS and the Travel Channel, where she was able to creatively express her passion for nature and social issues. Sylvie directed, wrote, and line-produced the award-winning documentary series "House of Babies," which aired on Discovery Health Channel for four years. She also produced and directed "Innermotion," an award-winning feature documentary on sexual abuse, described by critics as "gripping," "earnest" and "brave".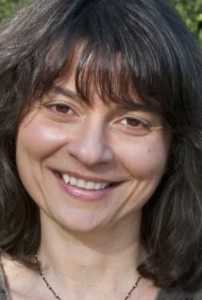 Committed to giving back, Sylvie has lent her talents as a writer and director to award-winning PSAs which aired on ABC, CBS and NBC affiliates. In 2009, she received an Emmy nomination for "A Life Back," a PSA on addiction recovery. 
Sylvie has been a recipient of numerous foundation and government grants and has earned Telly, Aurora, and Communicator Awards among others. She holds an M.A. from Barry University and studied film production at NYU's Tisch School of the Arts.
A native of Rio de Janeiro, Sylvie currently resides in Los Angeles, having made the U.S. her home for over 25 years. Raised by French and Italian parents born in Egypt, she is fluent in five languages and a worldwide traveler. Thanks to her eclectic, multi-cultural background, Sylvie embraces universality in her filmmaking and seeks to inspire a global audience.
We recently caught up with Sylvie to ask her about her experiences creating such a sweeping and impactful film.
What attracted you to pursue filmmaking?
It started with a love for photography, composition, lighting, and the hidden meaning of a captured moment. It naturally evolved into a desire to capture motion images.
What drew you to documentary films?
I've always been fascinated by nature and wildlife films. I would dream of becoming a wildlife cinematographer, at first not believing that it could actually be an achievable goal.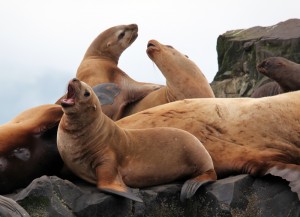 How did you arrive at the subject for Love Thy Nature?
I've always been a nature girl and from the time I held my first camera, I yearned to make a film that celebrated our place in nature.
In the last decade, there have been many films that address our environmental crisis. And while these films are important wake up calls to the level at which we're destroying the planet, most deal with the symptoms of that problem.
I felt there was a need for a film that looked at the root cause of that crisis: our disconnection from nature.
Joining that need with my desire to make a film that celebrated our place in nature… came the concept for Love Thy Nature.
What central message do you seek to impart in your film?
There are several messages in the film, some of which are subliminal… but ultimately, the deeper message is that we are nature.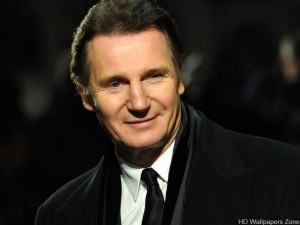 How did the collaboration with Liam Neeson come about?
Liam Neeson was my first choice. His was the voice I heard in my head to narrate—to be the voice of Sapiens. I connected with his agent and luckily the film resonated with Liam.
How did you secure financing?
At the start, I invested some of my own savings to create a trailer. From that point on, we had two fundraising events (one in Miami and one in Los Angeles), a Kickstarter campaign, philanthropic donations, and a corporate sponsor.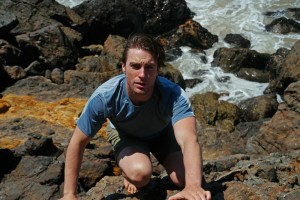 Were there any unusual challenges you faced during filming?
While most nature scenes involve some level of risk (like a night dive to shoot manta rays or filming lions in the wild), our final climbing scene was particularly concerning to me.  Not only did we have a crew of 12 people carrying heavy gear over sandy and wet boulders on a beach, but also, we had our cinematographer film our talent hanging from a cliff to shoot a dramatic fall. Thankfully, no broken bones to report!
Were there any obstacles you encountered as a female filmmaker?
I can't be certain if a particular obstacle was the result of gender bias… but I do know that the glass ceiling is still quite thick in the film industry.
When you think of all the amazing female talent in our industry, it raises the question of why, just four years ago, would Kathryn Bigelow be the first and only female filmmaker to ever win an Oscar for best director.
What have you learned? And what advice do you have for other filmmakers?
I've learned that manifesting a dream can take a very long time. But that should not stop us from pursuing our dreams.
The advice I offer filmmakers is: Don't give up your dream. Take the time that is needed and don't mortgage your house to do it. Find other sources of revenue, if needed, and keep your feet on the ground… If the dream lives within you long enough, it's meant to be yours. Then little by little, you'll find a way to manifest it.
Love Thy Nature is beautifully shot. What challenges did you face in filming the piece?
Given the fast changes in camera technologies and also the need for different gear for different applications, we had to be constantly learning about different cameras and adapting to new situations.
What gear did you use to achieve such beautiful results?
We used a variety of cameras: My work horse was the Panasonic HPX250, but I also used the Sony FS700 for extreme slow motion and the Panasonic GH2 for underwater filming. Our time lapse cinematographer Eriberto Almeida Jr. used the Canon 5D MarkIII and Rohan Chitrakar used the Canon EOS-C300 among others. Finally, Rob Sweeney used a RED camera to shoot the rock climbing scenes.
How has winning an award Accolade Global Film Competition enhanced your film or career?
We're thrilled to have received 3 Accolade Awards of Excellence and have shared the news with film festivals and potential distributors. And while we can't quantify the benefit of receiving the awards, many colleagues and festivals have congratulated us for this achievement.
Will you be showing in any other film festivals?
Yes, we've been selected by about a dozen festivals in the US and abroad. We're now working on our premiere strategy.
What films or filmmakers inspire you?
There are many filmmakers that have inspired me over the years. I'm particularly fond of the films by Ron Fricke and Mark Magidson, especially Baraka and Samsara
"Let the beauty of what you love be what you do. There are a thousand ways to kneel and kiss the earth" Rumi