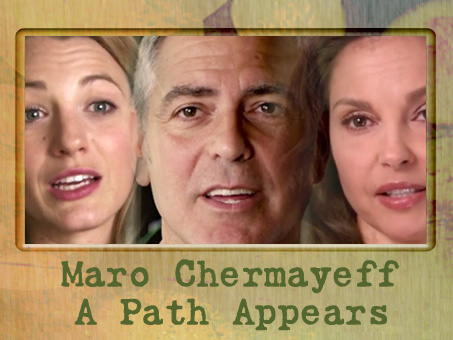 Emmy Winning Filmmaker draws Actor / Advocates to combat gender-based oppression around the globe.
Through heartrending, inspiring storytelling, A Path Appears takes viewers on a journey across the country, and across the globe, to drive home the universality of gender inequality and the roots of vulnerability. (more)
Filmmaker's Passion draws star Liam Neeson and takes viewers on an adventure with soul
Love Thy Nature takes viewers on an awe-inspiring journey into the beauty and intimacy of our relationship with the natural world. And while our environmental crisis threatens the very survival of our own species, a renewed connection with nature holds the key to a highly advanced new era in human evolution. (more)
IndieFEST Team Finds Distributor for Film!
All for Liberty, IndieFEST winning film found a distributor for this moving portrait of Revolutionary War Heroes for worldwide broadcast.
"We're very happy to have had the IndieFEST Film Awards advising and repping our film. The advice and guidance from the team was invaluable for advancing the film into the world market. We are very grateful to for their amazing support and inside information." (more)
From Waiter to Oscar Recognition – Talented Animator Draws Success with a wittyand profound mock documentary about the ecological plight of penguins
The flickering film displays the frozen tundra of the Antarctic as the dry drone of a  narrator describes the behavior of the penguin and their harsh habitat. The audience has no idea what they are about to see, when one of the googly-eyed birds breaks away, innocently waddling toward an odd beam of sunlight when a loud boom jolts viewers  as the penguin explodes into a roast turkey. What? (more)
Making Your First Documentary a Hit
Sao Paulo-born filmmaker and photographer Denise Zmekhol can capture the soul of a subject and bring it to life with compelling, palpable emotions. Her recent documentary, Children of the Amazon, underscores her talent and unique voice as an auteur with a gift. Why create a documentary about children? During her documentary work in the late 80s, she photographed the indigenous and rubber tapper children. Then, 15 years later and a world away, she re-discovered these photos. (more)
A Macabre Thriller … With a Twist of Class – What If You're Invited To Dinner, And It Turns Out 'You' Are The Main Course?
Horror films are here to stay. So say the filmmakers of Bad Blood: The Hunger, actor/director Conrad Janis with over 700 acting credits is perhaps best known as Mindy's dad on Mork & Mindy, the popular sitcom starring Pam Dawber and Robin Williams. Janis, stars and directs opposite three-time Academy Award nominee Piper Laurie, as Carrie, the wry but menacing matriarch of the film (more)
Music Video Seeks Revolution
Producer and muscian Stephan Galfas  all about the place of social advocacy in music videos. A  music industry vet, Galfas has worked with icons,including Kool and the Gang, Meat Loaf, Gap Band and , Cameo.He has made music from Australia to Africa to the Amazon. He likes to get down and dirty with the work he does, but this mindset extends far beyond the exotic locales and rock stars: he sees art, especially music videos, as an advocate for social change. He refuses to compromise his ability to challenge  audiences, by embracing what he refers to as the beauty in difference. (more)
Power Struggles, Avenging Justice and  Water. A Powerful Indian Film with a Message for All of Humanity
Shot along the Pakistan border India, the story follows a female villager and her son who dispenses and holds the key to the village well. It's only a matter of time before the chief wants to take over and sets his sights on the prize. There is a twist that will surprise the audience in the end.The moral of the short film is simple: In the characters of the film we see the reflection of the vast mass of humanity that survives on hope that someday they will be powerful enough to avenge the injustice done to them; but, in doing so they become the oppressors themselves. The story is a powerful rendition of our own secret fantasy of possessing power and being the harbinger of divine justice, says filmmaker Pathak. (more)