The IndieFEST team is saddened by the loss of Robin Williams – an epic entertainer who brought a rare and exceptional gift to audiences worldwide.  We salute the man, the actor and the entertainer – and send heartfelt condolences to his family and friends.
Per CBS online:
Robin Williams will be honored with a "meaningful" tribute at this month's Emmy Awards, according to organizers.
Producer Don Mischer said plans for the "in memoriam" segment is under way, noting that a Williams dedication will be part of the Aug. 25 ceremony airing on NBC.
Mischer said in a statement, "While we are all still coming to terms with this week's tragic news, we are working to give Robin Williams the proper and meaningful remembrance he so well deserves."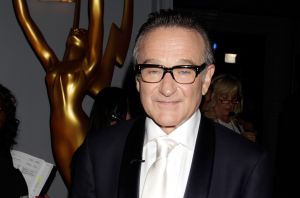 Last year, Williams took part in the Emmy Awards "in memoriam" tribute, where he honored late comedian/actor Jonathan Winters.
Throughout his career, Williams was nominated for eight Emmys and won twice.
The star of such films as "Dead Poets Society" and "Good Will Hunting" was found dead Monday at his California home. Officials say he committed suicide by hanging at age 63. On Thursday, Williams' wife, Susan Schneider, revealed that the comedian was battling the early stages of Parkinson's disease. He also suffered from depression and anxiety.
Make-shift dedication sites have been popping up throughout the week, and Hollywood stars continue to mourn the loss of the comic legend.
Williams recently starred in the CBS series "The Crazy Ones" and had several movies coming up, including "Boulevard" with Bob Odenkirk and a new "Night at the Museum" sequel.
For more:  http://www.cbsnews.com/news/robin-williams-to-receive-meaningful-tribute-at-emmys/