Sylvie Rokab – Love Thy Nature

Sylvie Rokab – Love Thy Nature, Narrated by Liam Neeson, documentary feature. Love Thy Nature takes viewers on an awe-inspiring journey into the beauty and intimacy of our relationship with the natural world. And while our environmental crisis threatens the very survival of our own species, a renewed connection with nature holds the key to a highly advanced new era in human evolution. (more)


Brad Hall (USA), Generosity of Eye: is the story of a major art collection transforming into education for kids in the Harlem Children's Zone. It is the very personal tale of actress Julia Louis-Dreyfus discovering how her father William's passions for art, justice and education collide in a single act of generosity.
Roland Joffee (Belgium), The Lovers, feature film – A romance and time travel saga from the lush beauty of 1778 India to an archeological and dangerous ocean dive in 2020.   Starring Josh Hartnett and Bipasha Basu.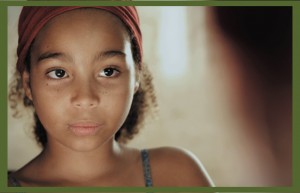 Javi Navarro (Spain), I've just had a dream, film short – Two girls. Two cultures. Two visions. A dream. They say that dreams are dreams. The only thing that makes them different is the person who dreams.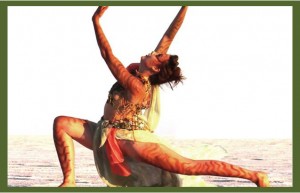 Nick Graalman & Erin Fowler (Australia), Gaia, liberation/social justice/protest –  Creative cinematography and dance, Gaia tells a compelling story  about Mother Earth's struggle for survival in an increasingly degraded and urbanized planet.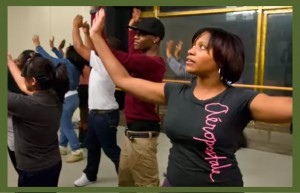 Paul Griffin (USA), Know How, feature film – a musical written and acted by youth in foster care.  A film about finding redemption in a broken system. Their lives.  Their stories. Their voices.
Alyson Andrews, Life Grows On, women filmmakers
Artem Makarevich (Russia), The Perfect Drug, tube length video, short film, cinematography, dramatic impact, direction
Brad Hall, Generosity of Eye, documentary feature – narrated by Julia Louis-Dreyfus
Catya Plate, Hanging By A Thread, animation
Colin Lepper, Never Stop Cycling, animation
Dominique Schilling, A Reason, leading actress (Magda Apanowicz)
Gustavo Massola (Brazil), Heaven of Cherubs, Latin/Hispanic
Javi Navarro (Spain), I've just had a dream, film short
Jil Guyon, Widow, experimental
Joshua Ovalle, Minimum Max and Quarter Minutes, young filmmaker 17 and younger
Joshua Seftel, The Home Team, documentary short
Kevin De La Isla O'Neill (Ireland), The Hit Producer, feature film, leading actor (Neill Fleming), leading actress (Michelle Doherty), cinematography, direction, editing, script/writer, title/credit design
Klaus Naumann (Germany), E-Handwerke: E-Zubix, corporate/employee communication
KT Terry, Redemption of the Commons, Christian
Leon Shahabian, Generation Entrepreneur, miniseries, reality programming, and use of film/video for social change
Matthew Woodget, Flavor & Fuel – A Story of Modern Craftsmanship, documentary short
Neeti Fidurko, Rochester Indie Fest Promo, commercial/infomercial
Nick Graalman & Erin Fowler (Australia), Gaia, liberation/social justice/protest
Nick Scamperle, The Grounds, feature film
Paul Griffin, Know How, feature film
Philippa Wong (China), The Boy Under The Piano, Asian American
Rahdy Elwan, Undressed, leading actor (Stewart Lockwood)
Robert Borneman, Snapshot, feature film
Robert Heske, Blessid, feature film
Robert Hess, Sustaining Life, documentary short
Roland Joffee (Belgium), The Lovers, feature film
Ross Carey, The Trouble with Aoibhe, film short
Ryan A. Brinker, My Better Half, film short
Simon Birks (United Kingdom), Last Contact, webisode
Sylvie Rokab, Love They Nature, documentary feature
Tucker MacDonald, By My Hand, film short
Aaron Rudelson, What to Expect, editing and humor/humorist
Adam Simcox (United Kingdom), Kid Gloves, feature film
Angel de Haro (Spain), Super 8 Role Play, fiction
Anthony DiBartolomeo, Cantabridgia, pilot program/series
Arete Gekas, TO NAADAM for the races, documentary short
Benjamin Walter, Pink Zone, film feature and direction
Carlton Bruce, Mongols, film short and Pinhole, experimental
Cedric Messemanne, After, experimental
Chris Neighbors, Kia Over There, documentary short
Cristina Franco, In The Black, leading actress (Cristina Franco)
Christopher Dorrah, Beautiful Destroyer, feature film, leading actor, leading actress , supporting actor and supporting actress
Christopher Rithin (United Kingdom), Outside the Box, webisode/internet programming
Craig Syracusa, Test of Faith, documentary feature
David Whittet (New Zealand), Amiri's Child, feature film
Daysha Edewi, My Schizophrenic Existence: Examining Blackness in Personal and Academic Spaces, African American
Deborah Runge, The Day the Music Dyed, animation
Doug LaRue, Barlow Grants Wish, film short
Eli Halbreich, Bum on a Bench: A Fight to the Death at Storybook Park, experimental
Elizabeth Ashby, World Hunger, film short
Emanuele Michetti, Frammenti [Scraps], film short
Eric Rich, A Bad Gamble, film short
Ethan Speakman, Cute Girl Uncertainty Principle, film short
Gene Bernofsky, Coal Cocked, liberation/social justice/protest
Glenn Ellis (Australia), Kerion, leading actor (Glenn Ellis), supporting actor (Steven Fleming), feature film and movie trailer
Guy Davidi (Palestine), High Hopes, liberation/social/protest and native/aboriginal peoples
Hangyu Kim, Aliens, feature film
Helena Karadimos, Lost In A Trance, experimental
Irene Magafan, The Bonobo Connection, documentary short
Isaac Middleton, The Invasion, leading actress (Valentina Ojeda)
James Di Giacomo, Have You Met Miss Jones, pilot program and gay/lesbian/transexual
Jason Bevly, Kickin' It Caucasian, webisode
Jeanne Taylor, The Co-Star: Master Acting Class, film short and leading actress (Jeanne Taylor)
Jeffrey Frentzen, Ode to My Mother, documentary short
Johannes Grenzfurthner (Australia), Die Gstettensaga: The Rise of Echsenfriedl, feature film
Jonathan Wysocki, Adjust-A-Dream, gay/lesbian/transexual
Joshica Kiah, Naturally Free, film short
Karim Khneisser (Lebanon), Halib El Nawar – Holyoud, music video
Karina Castan (Australia), Mombassa on the Line, music video
Kim Wooram (South Korea), Forgettable Story, experimental
Kyle Bergersen, Welcome To My World of Compromise, television-pilot program
Lara Lihiya, Empire Estates, film short, leading actor (John Robert Anderson)  and leading actress (Lara Lihiya)
Larry Hankin, How To Become An Outlaw, experimental
Leah Weil (France), Concrete / Night, film short
Leon Shahabian, Yemeniettes, documentary feature, contemporary issues /awareness raising and viewer impact /motivational/inspirational
Leslye Abbey, Buffalo Nation: The Children Are Crying, liberation/social justice/protest
Lia Tarachansky, On The Side Of The Road, documentary feature
Linda C.H. LAI (China), La Casa 1-2, experimental
Mark Gendala, The Betrayal, film short
Marie Aw (Canada), Tu N'avais Jamais Vu La Mer… You had never seen the sea, women filmmakers
Masa Gibson, Double Word, film short
Matthew Hales, Hercules Recycled 2.0, remixes/mashups
Michael Buckley (Canada), Plundering Tibet (Scarring the Surface), documentary short and liberation/social justice/protest
Michael Moeh, Memory Transfer, feature film
Neeti Fidurko, PAXTOR Promo, experimental
Neosho Piovo, Denied and Betrayed, film short
Nima Beltijeh (Canada), Utopie, feature film
Omer Pasha (Canada), The Soul of Cole (Musical), experimental
Paco Cavero (Spain) That´s why I don´t have brothers, fantastic
Paula Stromberg (Canada), Family is Like Skin – Lesbians in Cambodia, gay/lesbian/transexual
Peter Bundic, Joshua Costea, Grayson Maxwell Gurnsey, Ben Harrison, Kaiden Downie ,Arjun Gawri (Canada), Lord of the Guys, young filmmaker 17 and younger
Pierre Schantz,  Mr. McBob, young filmmaker 17 and younger
Princess Fumi Hancock, Of Sentimental Value, women filmmakers
Qing Mei, White Summer, film short
Rachel Lamping, Different Not Less, animation
Robert Rabinovitz, Maybe Me, experimental
Ryan Casselman, Dinner and a Movie, experimental
Ryan Huang, The Root of Evil (Trailer), movie trailer and feature film
Sadia Saeed (Australia), The (non-racist) Reporter, tube length video
Sandeep Raisinghani (Spain), Natasha, feature film
Scarlet Moreno, Bobbie, women filmmakers
Shirl Solomon, Small Deception, feature film
Sophie Song (Canada), The Glimmering Light, film short
Stanley Sievers, Cat Fancy, film short
Stephen Russell (United Kingdom), First Date, film short
Steven Salgo (Australia), I Love This Place, documentary feature
Thomas Haley, Officer Down, film short, direction, script/writer and creativity /originality, leading actress, (Brooklyn Haley)
Tim Wilkerson, Oracles Of Pennsylvania Avenue, documentary feature
Tommy Warren, Darker than Night, movie trailer, dramatic impact and special effects non animated stunts
Tony Greenleaf, Where the Sun Don't Shine, movie trailer
Vasily Zorkiy (Russia), Dreaming of You, music video
Wadooah Wali, Gaze of the Beholder, television/all except pilot and gay/lesbian/transexual
Walter Reuben, The David Whiting Story, experimental