Jonathan Bucari – No Letting Go – Feature Film

No Letting Go tells the story of a teenager struggling with a debilitating mental illness as his mom risks everything to save him without losing the rest of her family. A talented industry cast brings the story to life with heart wrenching reality. With Richard Burgi (Desperate Housewives, 24) a breakout performance by Cheryl Allison (Illness, The Sentinel) and a nuanced performance by fan favorite Kathy Najimy (Sister Act, Veronica's Closet).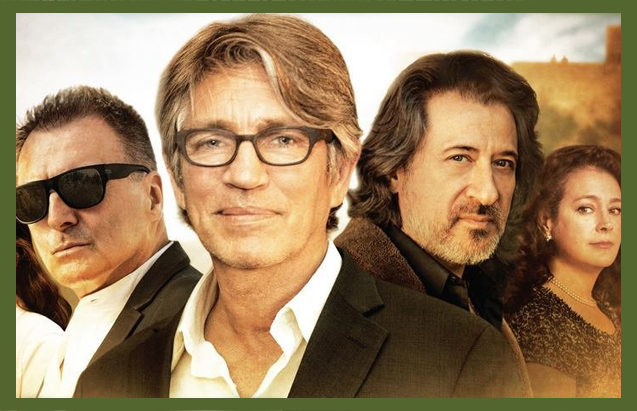 Ante Novakovic (USA), The Leaves of the Tree, Film Feature –  A lawyer with a life threatening disease journeys to Sicily to discover the magical curative power of a centuries old Olive Tree. Past, present and future intersect through the struggle of doubt, belief and faith. Starring Emmy-winner Armand Assante, Eric Roberts, Sean Young and Federico Castelluccio.
Paul G. Allen and Morgan Spurlock, Vulcan Productions and Cinelan (USA), We The Economy, Web series – A short film series to drive understanding of the US economy through creative films featuring animation, comedy, musical, dance, nonfiction and scripted films. Demystifies complex topics and empowers people to take control of the planet's future.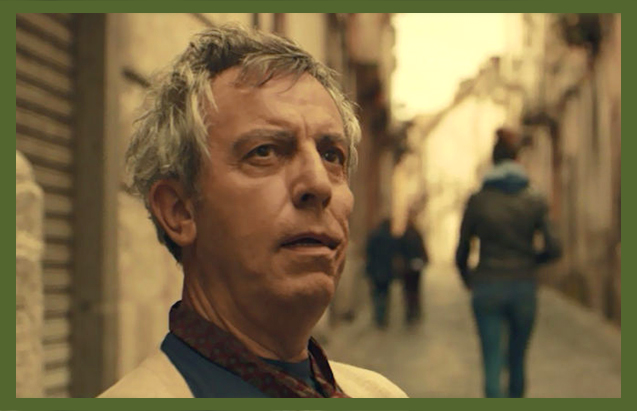 Emanuele Palamara (Italy), The Smirk, Film Short – Carmine is an old singer whose life changed after an accident which crippled his face and confined him to a wheelchair. His dream since then has been to return to the theater which made him famous. The only obstacle is his sister Nina. Comedy, drama and surprises with beautiful lighting and cinematography.
M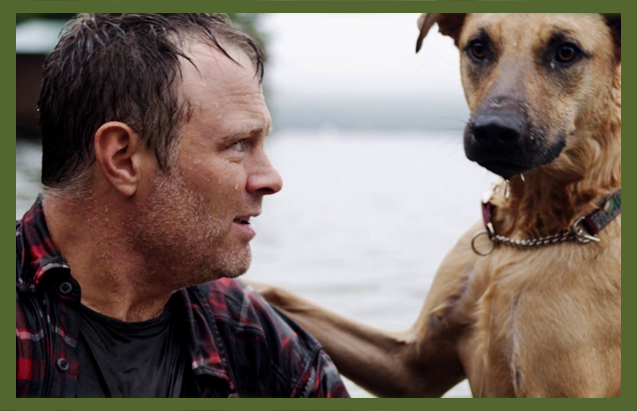 ichael Buie (Canada), The Lake, Film Short – Matt Streeter had it all until his doctor handed him a terminal diagnosis of aggressive lung cancer with a nine-month expiration date. He made a secretive choice to unburden his loving family and without a soul knowing the truth, opted to construct a fatal accident and take his own life. Staring Rachel Wilson and Michael Buie.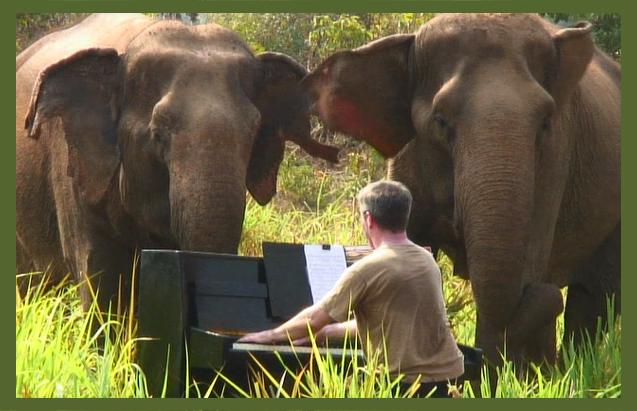 Amanda Feldon (United Kingdom), Music for Elephants, Documentary Short – Unique and moving documentary about a pianist playing the works of the world's greatest classical composers to blind, injured and orphaned elephants at a sanctuary on the banks of the River Kwai in Thailand, with extraordinary results.  Beautiful and heartwarming.……………………………..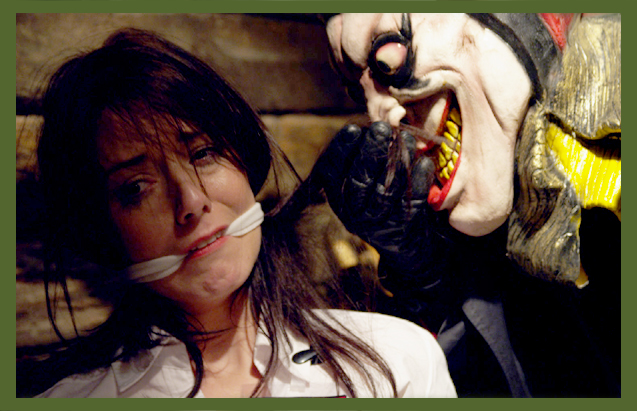 Bobby Hodgson (United Kingdom), Gemini, Film Short – Manager Peter's bank is robbed by a twisted group of thieves.  Held kidnapped along with his wife and his assistant and lover – the leader, an outrageously calculated and psychotic character exposes the lies from all sides in this double sided, dark action thriller.  Starring Mhairi Calvey (Brave Heart) and Tom Carter (Premature, Mr. Selfridge)
Geordie Sabbagh (Canada), A Sunday Kind of Love, Film Feature – A struggling writer meets death and falls in love. He must decide if his true love is in this world or the next, and if his dreams of success are worth dying for. Dylan Taylor (Covert Affairs, Copper), Melanie Scrofano (Robocop, The Listener) and Meghan Heffern (The F Word, Special Correspondents)

Aaron Bevan Bailey (United Kingdom), Populace, Actor: Leading (Jamie Pigott as John), Direction
Adam McKay, Vulcan Productions and Cinelan (USA), THE UNBELIEVABLY SWEET ALPACAS!, Animation
Alex Merkin (USA), THIS MODERN MAN IS BEAT, Film Short, Script / Writer, Actor: Leading (Jordi Vilasuso as Habib bin Habib al Fulan), Post-Production Overall, Editing
Alexander Gabrielli (USA), Evoke, Experimental
Ante Novakovic (USA), Leaves of the Tree, Actor: Leading (Federico Castelluccio as Dr. Ferramonti), Actor: Supporting (Armand Assante as Joe Buffa), Christian, Original Score (Leaves of the Tree by Randy Edelman), Makeup, Script / Writer (David Healey & Ante Novakovic), Direction, Editing (Ulysses Giudotti)
Ben Cura, Tough Dance Ltd., (United Kingdom), Creditors, Actor: Leading (Ben Cura as Freddie Lynch ), Actress: Leading (Andrea Deck as Chloe Fleury), Film Feature, Actor: Leading (Christian McKay as Grant Pierce)
Betsy Kalin (USA), East LA Interchange, Documentary Feature
Colin Offland (United Kingdom), Dennis Rodman's Big Bang in PyongYang, Documentary Feature
Dale Peterson (USA), Hello, My Name is Frank…, Film Feature
David Naglieri (USA), John Paul II in America: Uniting a Continent, Documentary Short
David Paul (USA), Dichterliebe: POETLOVE, Film Short
Diego Fiori and Olga Pohankova (Austria), THE WORDS HEAR THE LIGHT, Experimental
Drew Taylor and Matthew Taylor (Canada), Ron Taylor: Dr. Baseball, Documentary Short
Dustin Biren (USA), Mirror, Film Short
Fiona Cochrane (Australia), WOMEN ARE THE ANSWER, Women Filmmakers
Golden Era Productions (USA), Ad: Psychiatry – The Bottom Line, Commercial / Infomercial
Hoyt Richards, Tortoise Entertainment (USA), DUMBBELLS, Film Feature, Actor: Leading (Hoyt Richards as Jack Guy),
Inspire You Entertainment (USA), Only God Can, Christian
Jarrod Boord (Australia), Melbourne Down Under, Documentary Short
Jean-Charles Wolfarth (France), Rembrandt Bugatti renaissant, Film Feature
Jerry Shang (USA), The Thirty Nine Days, Film Short (Student)
Joanna Bowzer (USA), Protect Us, Film Short
Joe Stephenson (United Kingdom), Chicken, Actor: Leading (Scott Chamber as Richard)
John Gomez Goodway (Australia), Pablo's Den, Actor: Leading (John Gomez Goodway as Pablo)
Jon M. Chu, Vulcan Productions and Cinelan (USA), SUPPLY & DANCE, MAN!, Choreography
Jonathan Bucari (USA), No Letting Go,  Actress: Leading (Cheryl Allison as Catherine Spencer), Disability Issues
Jose Antonio Perez (Spain), 1 1/2 HORA, Film Feature
Kristin Verbitsky (USA), MOTHER OF SORROWS, Film Short
Lee Hirsch, Vulcan Productions and Cinelan (USA), RECESSION, Creativity / Originality
Lourdes Alcaniz and Luis Perea (USA), 40 Weeks… And a Half!, Post-Production Overall, Webisode, Web / Internet Programming, Latin / Hispanic, Women Filmmakers, Web Series, Educational / Instructional / Training, Viewer Impact: Content / Message Delivery
Miao Wang, Vulcan Productions and Cinelan (USA), MADE BY CHINA IN AMERICA, Women Filmmakers
Michael Bond (USA), Elle, Actress: Leading (Lizzy Kay as Anna), Actor: Supporting (Cameron Daddo as dad), Actress: Supporting (Lara Lihiya as Stephanie), Direction, Film Short
Mike Ott (USA), Lake Los Angeles, Actor: Leading (Roberto Sanchez as Francisco Fumero)
Mitch Schultz (USA), A New Understanding: Science of Psilocybin, Documentary Short
Narumol Sriyanond (USA), Elephants in Motion: Tales of Life Transformation, Documentary Feature
Nicola Pascucci (Italy), Vacanza, Film Short (Student)
Qin Yuke (China), Philomirrophobia II, LGBT
Richard J Piedra (USA), A Great Divide, Music Video
Rick Waggener (USA), The Sandlot Journey, Documentary Short
Rusty Nixon (Canada), CANDiLAND, Actor: Leading (James Clayton as Peter)
Simeon Soffer (USA), West 4th St: Portrait of a Park, Documentary Feature
Stephanie Kovac (USA), LUBE JOB, Nature / Environment / Wildlife
Susan Grella (USA), #ISurvivedEbola, Contemporary Issues / Awareness Raising, Documentary Program / Series, Public Service Programming / PSA, Health / Medicine / Science, Use of Film / Video for Social Change, Dramatic Impact
Swoop Films (USA), Hard To Believe, Liberation / Social Justice / Protest
Ty Clancey (USA), Gigi: Almost American – Season Two, Webisode
William Pisciotta (USA), Feral, Film Short