Billie Mintz – The Guardians
Billie Mintz (USA), The Guardians, Doc Feature – Set in Las Vegas, The Guardians illuminates the legal kidnapping of elderly people in a lucrative business that drains seniors' life-savings and robs them of their freedoms all within the Nevada Guardianship and Family Court systems. Victims and their families are caught in a scheme that has allowed corrupt court-appointed guardians to take total control over their healthcare and financial decisions. With court-orders obtained under dubious circumstances, guardians forcibly remove elderly wards from their homes, isolate them from their families and empty their bank accounts. In an unfolding saga that reaches to the top level of government, victims come together to seek justice, restitution and freedom. Through their fight, the film exposes the scope of the systemic abuse of some of the most vulnerable members of our society. Hosted by Billie Mintz, (National Geographic Explorer) this compelling and creatively crafted doc presents shocking information with deft direction, effective flashbacks and a compelling 'story within a story' including potent visuals and sound design.  In conjunction with the Documentary Channel.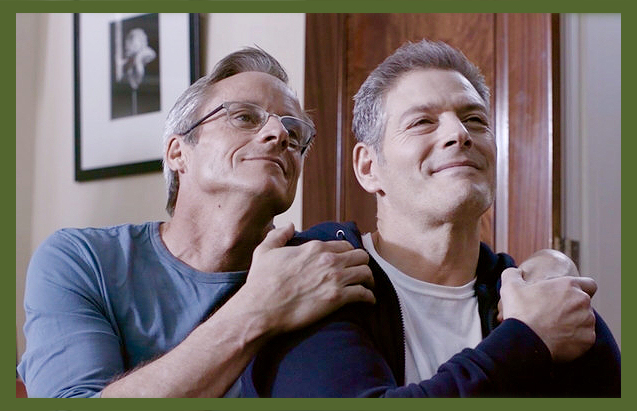 Jennifer Pepperman (USA), After Forever, Web Series – Eight-time Emmy winner Pepperman and Emmy-noms Michael Slade and Kevin Spirtas's sophisticated, poignant and exceptional series about a couple who had everything. Stars Spirtas, Mitchell Anderson, Tony winner Cady Huffman, Tony-nom Anita Gillette and Emmy-nom Colleen Zenk.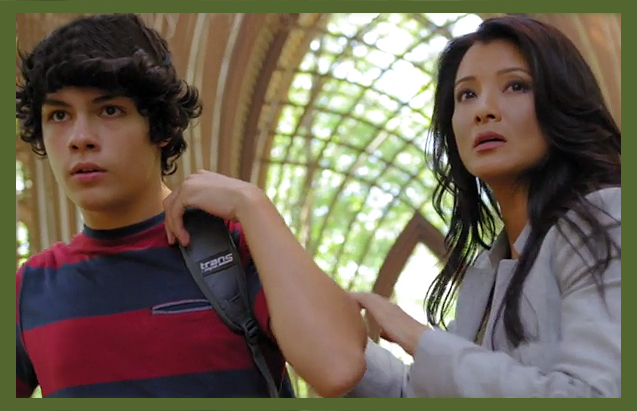 Sean Robert Olson (USA), F.R.E.D.I., Children / Family Programming – A teenager discovers a robot being hunted by an evil corporate villain. Colorfully directed by Four-time Emmy-winner Sean Olson, stars Emmy-winner Tyler Christopher, Candace Cameron Bure, Lucius Hoyos, Reid Miller, Casimere Jollette, Kelly Hu and Angus MacFadyen.
Hava Beller (USA), In the Land of Pomegranates, Doc Feature – Oscar-nominated Beller creates a suspenseful, multi-layered doc centered on a group of young people born into a violent and insidious ongoing war in a retreat for young Israelis and Palestinians revealing the paradoxes and contradictions and the raw center of the conflict. Captivating and illuminating.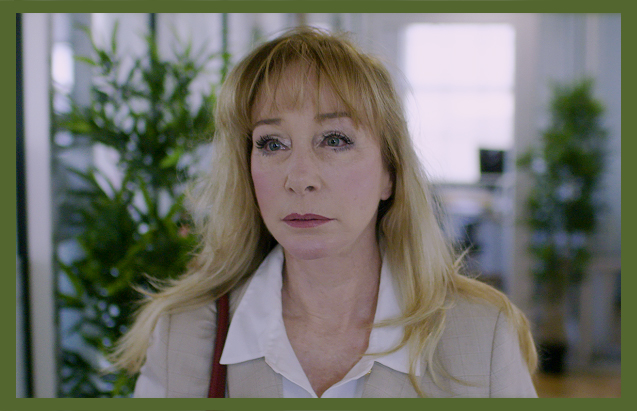 Marlene Rhein (USA), The So-So You Don't Know, Web Series – A dark comedy about loneliness, an NYC therapist runs a Groupon for clients. Exceptional writing and sharp direction from Rhein with outstanding performances lead by talented Sachi Parker, Camille Gaston, Tyler Hollinger, Yvette Ganier , Marlene Rhein. Intelligent, poignant and insightful.
James Shelley, Shell Studios, LLC (USA),  CyberWork and the American Dream, Doc Feature – People have long feared being replaced by machines – now fears are heightened. Archival footage and interviews from Elizabeth Cobbs, chess champ Garry Kasparov,  "Shark Tank" Mark Cuban and inventor Astro Teller. Skillfully crafted, informative and well paced.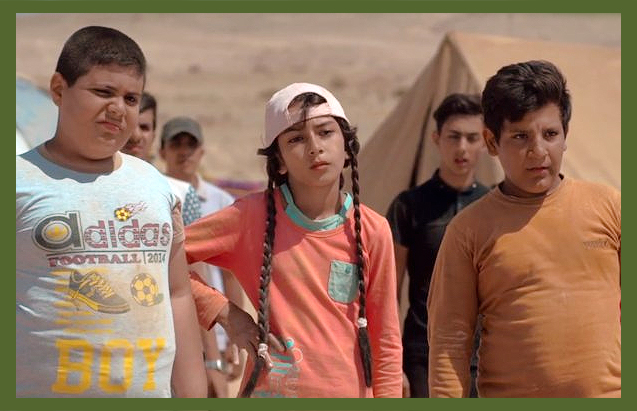 Mohammad Bakhshi and Saeid Ahanj, (Iran), Are You Volleyball?!, Film Short – Arabic speaking asylum seekers arrive to an English speaking country border and can't keep going. They face conflict with border soldiers everyday till a deaf-mute boy becomes a catalyst for better communication between two groups. A touching and poignant reflection for our times.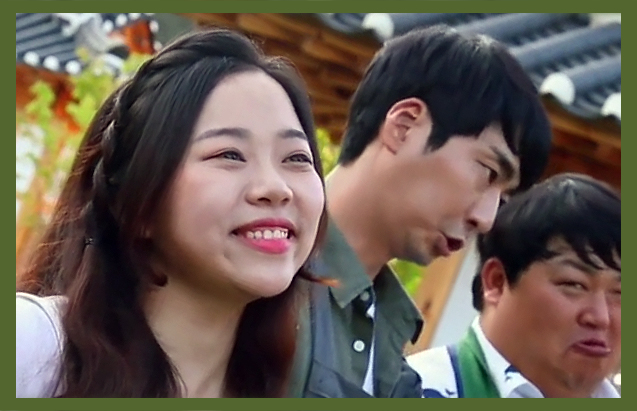 Young Cheol Jang (Korea), The Uncle's Flower Shop, Film Feature – Here's a little flower shop that chooses the right flower for people's situation with the power to heal their hearts. A whimsical musical with poignant moments it is a fun romp through life's relationship challenges. Stars Hoon Jin Lee (The Host), Jeong Pyo Park (Director's CUT) and Sa Rang Kim.
Philip Waller (USA), Captivity, Documentary Feature – Reveals footage of the treatment of animals in zoos, circuses and sea life parks and shows the effects caused by these captive situations. Highlights the broader scope of environmental threats world-wide. With the Progression Foundation, Jorja Fox (West Wing, CSI), Kelly Hu (Teenage Mutant Ninja Turtles).
Homer Liwag (USA), Art of Play, Commercial / Infomercial – Discover a shop full of wonders…Puzzles, amusements, playing cards come to life in the Art of Play showroom. Using the energy of vintage light and a touch of humanity this delightful, beautifully shot and creatively edited piece is carried with an enticing score from James Grote.
Simone Menin, Fabio Reitano, Giuseppe Lombardi and Filippo Golin (Italy), Wow Tapes: Italia, Web Length Video – Showcases the beauty of the entire country and the vastness of all of Italy in four minutes. Creative, skillful and inspired editing lead this piece of imaginative images and compelling music to an exciting and captivating video capturing the spirit of Italy.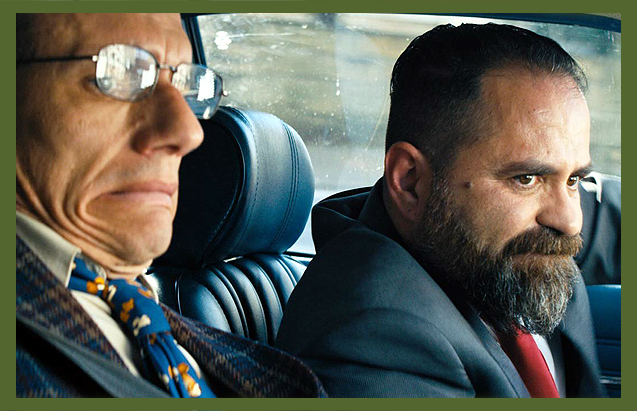 Luís Ismael (Portugal), Bad Investigate, Film Feature – When a corrupt police officer forces two guys to deceive a visiting FBI agent things get ugly and his mission to catch a dangerous drug dealer seems doomed. A comedic twist on the detective genre. Enrique Arce (A Casa de Papel), Francisco Menezes (Bullets & Cookies), Eric da Silva (Ministério do Tempo).
Alexis Ostrander (USA), How Far, Film Short
Amy Marquis and Dana Romanoff (USA), Confluence, Documentary Short
Chelsea London Lloyd (USA), Or Die Trying, Web Series
Chester Howie (USA), Coventry, Television – Program / Series
D.K. Odessa (USA), One Goal: UNAIDS World Cup Campaign, Public Service Programming / PSA and The Game's Not Over: UNAIDS World Cup Campaign, Public Service Programming / PSA
David Salzberg and Christian Tureaud (Canada), Apache Warrior, Documentary Feature
Derek Quick (USA), Kommando 1944, Actor: Leading (Daniel Joo as Soo), Actor: Supporting (Bejo Dohmen as Kaiser), Asian, Film Short, Liberation / Social Justice / Protest,  Aboriginal Peoples, Original Score (Kommando 1944 composed by Ahmed Arifin), Original Song (Kommando 1944 composed by Ahmed Arifin), Sound Editing / Sound Mixing, Costume Design, Direction, Set Design, Jewish
Hiroshi Akabane (Japan), Daybreak, Asian
Imogen Hopper (Australia), FATHER, Documentary Short (Student)
J.J. Harting (Chile), Kurt Vonnegut's A Man Without a Country, Documentary Feature, Direction

Jason MacDonald (USA), Mr. Goody, Film Short
Jason Morris (USA), Millennium after the Millennium, Documentary Feature
Jean-Luc Blanchet (France), I Killed Vincent, Documentary Short
Jeff Witzeman (USA), Flipping The Script:  When Parents Fight Back, Documentary Feature
Jennifer Pepperman (USA), After Forever, LGBT
Jianhua Yang (China), Song for turbulent youth, Asian
Jonah Sanchez (USA), Irma, Film Short (Student)
Kaichi Sato (Japan), ANNA (Kidnapper), Animation
Kelly Bakos (USA), A Herd of Orphans, Documentary Feature, Nature / Environment / Wildlife, Television – Program / Series
Lawrence Ong (Singapore), Mess Tin, Film Short
Luke Segreto (USA), Stressed, Documentary Feature

Mandy May Cheetham (USA), MUTHA, Actress: Leading (Mandy May Cheetham as Mrs. Jones)
Martin Grof (Slovakia), EXCURSION, Film Feature
Paul Duddridge (USA), Together, Film Feature
Paul Saleba (USA), DR. SUGAR, Television – Pilot Program
Peter Koevari, GP2 Entertainment (Australia), Mother's Day, Film Short
Randy Feldman (USA), Know Your Enemy, Film Feature
Sam Van Zoest (Netherlands), Proxy, Film Short (Student)
Steve O'Reilly, Andy Ferguson and Damien Drake (USA), Team Mars, Web Series
Till Schauder, Partner Pictures (USA), When God Sleeps, Film Feature
Tony Kelly (Ireland), Writing Home, Actor Leading (Tony Kelly as Daniel Doran)
Traci Hays  (USA), Frederick, Actor: Leading (Josh Mann as Frederick)
Valerie Van Cleve and Gary Null (USA), Curing the Incurable?, Documentary Feature, Public Service Programming / PSA, Special Purpose Productions
Young Cheol Jang (Korea ), The Uncle's Flower Shop, Asian
Click Below for Award of Merit winners!

Click Below for Award of Recognition winners!