Feature Film – L.A. Slasher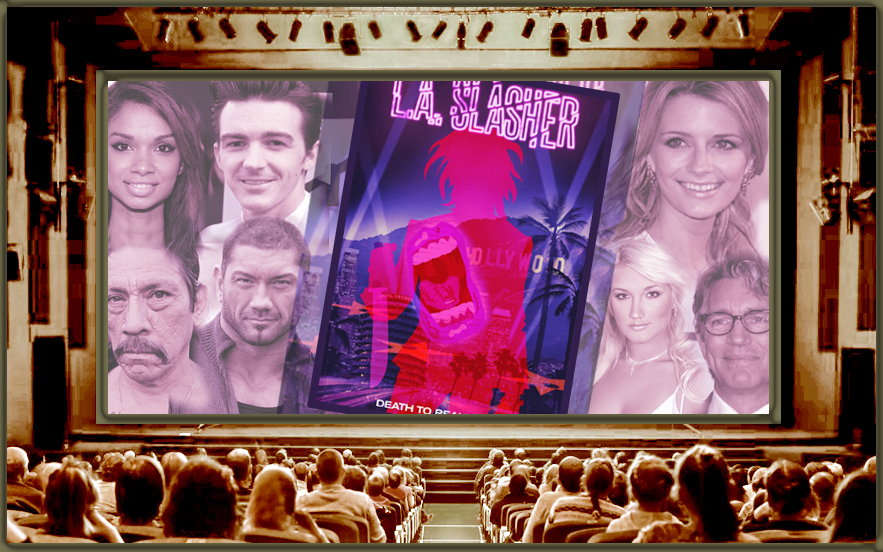 Not so much horror movie but scathing social commentary,  L.A. Slasher takes a satirical view on fame, media, the horrible blood-thirst of audiences and the blurred lines of reality TV.  A biting satire, the movie is technically well crafted and deeply disturbing. LA Slasher forces audiences to deal with the viciousness we impose on one another… the glorification of reprehensible behavior through celebrity crazed tabloid culture… and the shocking lack of compassion we are fueling as a society. Starring Mischa Barton, Dave Batista, Eric Roberts, Danny Trejo, Drake Bell. (more)
DOCUMENTARY – Davids and Goliath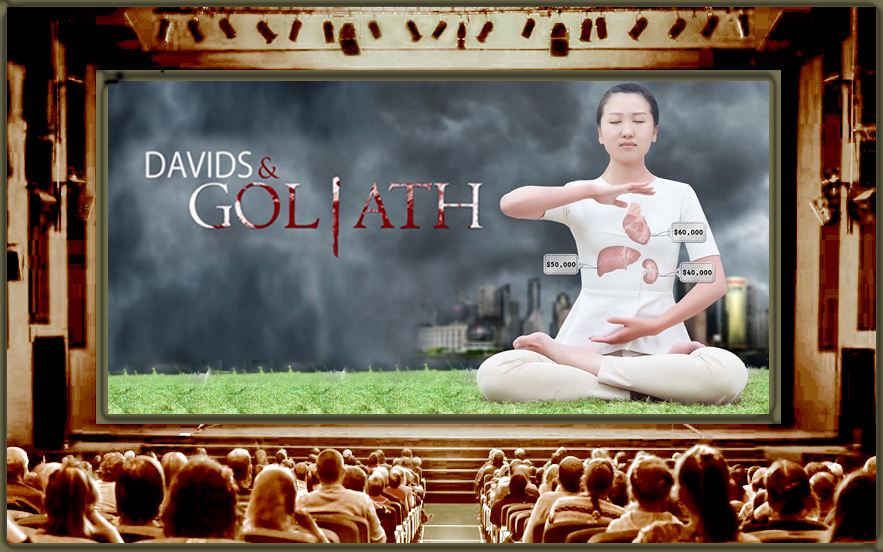 Davids and Goliath is an extraordinarily powerful, life-changing and shockingly potent documentary from filmmaker Leon Lee.  Nobel Peace Prize nominees David Matas and David Kilgour investigate the horrific organ harvesting trade from living Falun Gong practitioners and uncover one of the world's worst crimes against humanity. A profoundly impactful film leaves the viewer forever changed. (more)

Glen Keane (USA), Duet, animation – Animated entirely by hand and directed by  Glen Keane (former Disney animator  of beloved characters Ariel, Aladdin, Pocahontas,  Tarzan and more), DUET is a moving, beautiful ballet telling the story of two people from birth to adulthood. This gorgeous animation has recently advanced as a finalist for voting of the 2014 Oscars.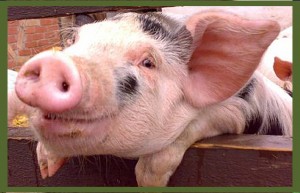 Chris Delforce (Australia), Lucent, documentary feature  – What's done in the dark will be brought to the light. A film about the vast, unseen suffering inherent in the pig farming industry. Outstandingly researched  the producers  shed light on horrendous and inhumane practices that are standard in the industry. Narrated by Lindsay McDougall it is a must-see for everyone.
90th Parallel Productions (Canada), State of Incarceration, documentary short –  is a searing, thought-provoking look at a highly contentious issue as Canada's criminal justice system undergoes a major refit that may not be either effective or affordable, and might even be taking a major step backward.  Exceptionally well researched, laid out and compelling.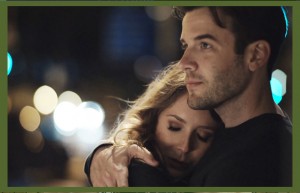 Peter Borrud (USA), City of Dust, experimental –  is an artfully shot and superbly edited short film about a man who chases his dreams in the city of Los Angeles, only to find the city has a mind of its own. Narrated using excerpts from "House of Dust: A Symphony", written in 1920 by Conrad Aiken. Starring Cole Gleason, Erika Dutra, and Neal Polister.
Paul Scott (Australia), Redesign My Brain, documentary/program/series –Todd Sampson undergoes a radical brain makeover in an exceptionally well delivered program about the revolutionary new science of brain plasticity. It has the potential to cure learning and mental disorders, such as OCD, bipolar disorder, addiction, ADD, autism and some forms of dementia.

Amit Katz (Isreal), Sound of Longing, animation
Andy Gibbins (United Kingdom), The Club, film short
Austin Wilson (USA), 47 Minutes, film short
Colleen Hamilton (USA), Project: Shattered Silence, documentary feature
Daina Papadaki (Cyprus), 5 Ways 2 Die, film
Eros D'Antona (Italy), Insane, film feature, supporting actor (Roberto D'Antona)
Guy-Roger Duvert (USA), Cassandra, film, original score, cinematography, art direction, direction
Jeffrey Wright (USA), LA Slasher, film feature
John Wynn (USA), Escape, film short, leading actress (Bonnie Bower)
Joost II Sickenga (Netherlands), Showreel Joost II Sickenga, experimental
Leon Lee (Canada), Davids and Goliath, documentary film
Marco di Gerlando (Italy), in the coat's pocket, film short
Mark Ang (Taiwan), Replace, film
Michail Klioumis (Greece), IN DISTORTION, experimental
Off Off Hollywood Productions (USA), FreakMe, supporting actress (Mindy Cohn)
Paola Garcia Costas (Spain), Finish Line (Línea de Meta), disability issues
Patty Berne (USA), Sins Invalid, documentary short
Paul Robert Lingas (USA), Just Ask…, film short, direction (Paul Robert Lingas), cinematography (Matthew Heckerling)
Pol Cruchten (Luxemburg), Never Die Young, documentary feature
Roberto De Feo (Italy), Child K, film short
Sarah Deakins (Canada), Greece, film short, leading actress (Sarah Deakins)
Tommy Beardmore (USA), Greetings! From Prison, web series
Yatao Li (China), Carry On, film short, leading actor (Cheng Chang), supporting actor (Miura Kenichi)