Chris Gero, Yamaha Entertainment, The Gift, Music Video/ Short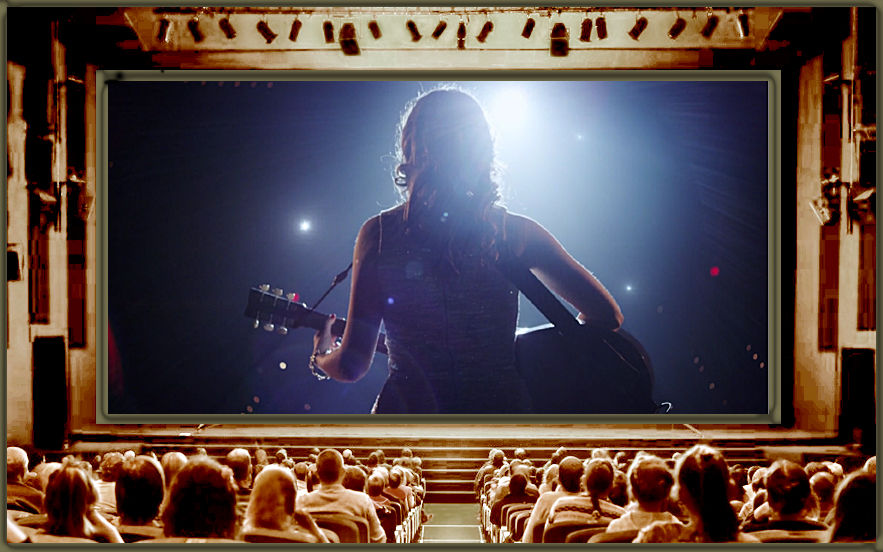 A six minute music video – meets touching short film – meets global product brand. The Gift highlights the sentimental value of giving the gift of music by following the heart warming journey of a guitar handed down through three generations. The filmmaker designed the guitar's voyage to embrace the connections created through music and provoke a sense of gratitude through a story line in which many people discovered their own passion for music. Beautifully shot, scored and edited. A film by Grammy nominated, Telly, Summit and Hermes award winning producer Chris Gero.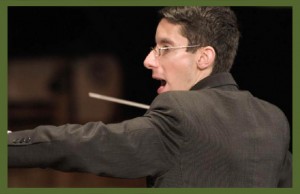 Lawrence Hott (USA), SciTech Band: Pride of Springfield, Documentary Short – SciTech's band is a ray of hope for a struggling school. With the leadership of charismatic, nerdy Gary Bernice, the 500-member band is flourishing and so are the kids. High-quality filming and excellent narrative woven by Oscar nominated and Emmy winning filmmaker Lawrence R. Hott.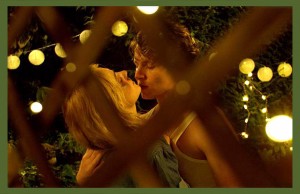 Oliver Warren (United Kingdom), Cusp, Film Short – A tale about a young man who realizes that his true destiny lies beyond his small town fried chicken shop and a chance encounter that changes his life. Directed by acclaimed documentary and commercial filmmaker Oliver Warren and a striking performance by veteran actor Derek Hutchinson.
Paul Scott (Australia), Redesign My Brain Series 2 – (Make Me Brave), Health / Medicine / Science –  Award winning host Todd Sampson's Brain Series proves the brain can be trained to meet the challenges of modern life. The finale sees him face his biggest fear and perform a skywalk between buildings. Compelling, it hooks the viewer and doesn't let go.
Jem Garrard (Canada), The Wolf Who Came to Dinner, Film Short, Little Bea Barkley has a serious problem: her mom's brought her boyfriend home, and no-one but Bea notices he's a werewolf. With Madeleine Arthur (Tim Burton's Big Eyes) Adrian Hough ( X-Men, The Last Stand, Rise of the Planet of the Apes) Caroline Cave (The L word, Stargate Atlantis)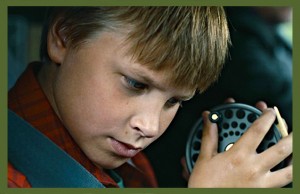 Juha Lehtola (Finland), Boy upside down, Film Feature –  A tragicomedy about a boy whose parents die in a car accident. The boy refuses to mourn; instead, he develops an obsession of investigating the accident and befriends a vagabond. A reluctant friendship develops ultimately revealing their secrets. ……………………………….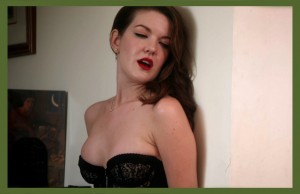 David Slack (USA), Cam Girls, Webisode / Internet Program – A fun, soapy series about an unemployed teacher who confronts her own prejudices—and curiosity—about women who make money stripping online.  A web series that plays like a TV show. Directed by David Slack (Law & Order, Person of Interest) and starring Kate Bond (Matador, Lie to Me).
Adam Linzey, USC's School of Cinematic Arts MFA program, University of Southern California (USA), Gone, Film Short (Student), Actor: Leading (Zack Norman as Richard Straus)
Anna Kerrigan, Ash Springer and Kati Rediger (USA), The Impossibilities, Web / Internet Programming, Women Filmmakers
Benedict Sanderson (United Kingdom), Vigilante (20'57), Film Short
Bob Celli (USA), Figs For Italo, Film Short
Bruno Ramos (Netherlands), The Book of Mikey, Film Feature
Cameron Barrett (USA), Older Adult Fire Safety, Educational / Instructional / Training
Caris Vujcec (USA), The Pepper Project Pilot, Women Filmmakers, Cinematography
Catherine Fraser (USA), Scientology: Welcome to the Age of Answers, Commercial / Infomercial and Scientology: How We Help, Commercial / Infomercial
Colin Shepherd (USA), Into The Microscope, Experimental
Cynthia Fitzpatrick (USA), Inside Peace, Documentary Feature
Damien Krisl (Switzerland), Ignited, Experimental
Daniel Jariod (Spain), Unstoppables, Disability Issues
Elizabeth Hemmerdinger (USA), Good Sister, Film Short
Hamlet Sarkissian (USA), 2200 Hours, Experimental / 0930 Hours, Film Short and 0300 Hours, Public Service Programming / PSA
Hoyt Richards (USA), INTERSECTION, Film Feature
Hsun-Chun Chuang (Taiwan), Switch Man, Animation
John Depew (USA), Lazarus Rising, Film Feature starring Eric Roberts and C. Thomas Howell
Kirill Kripak (United Arab Emirates), PROJECT: Horizon, Direction, Cinematography
Lawrence Hott and Diane Garey (USA), Rising Voices / Hótȟaŋiŋpi, Documentary Feature
Lawrence Johnson (USA), The Cutting Edge: Climate and The People of the Whale, Documentary Short
Mark Brodie (USA), PISTEVO 'I Believe:' Bringing Iconography to the Greek Orthodox Church of Our Saviour, Documentary Short
Michael Valentine (USA), COMIX: Beyond the Comic Book Pages, Documentary Feature
Nadiv Molcho (Austria), History of Now, Actor: Leading (Nadiv Molcho as Eli), Actress: Leading (Aya Beldi as Maya), Film Feature
Nicolas Techer (USA), SOMNOLENCE, Original Score (SOMNOLENCE)
Oliver Warren (United Kingdom), Cusp, Direction, Cinematography, Actor: Leading (Joseph Tremain as Kyle), Actor: Supporting (Derek Hutchinson as Michael), Original Score (Cusp Official Soundtrack by Esmeralda Conde Ruiz)
Paloma Lommel (United Kingdom), The Schoolboy, Women Filmmakers (Student)
Sara Verhagen (France), Mi Casa, Su Casa, Film Short
Sarah-Jane Woulahan (Australia), Ward of State, Women Filmmakers
Shai Cohen (Israel), Bones Garage – Birthmarks, Music Video
Stephanie Jackson (USA), Does This Baby Make Me Look Fat?, Actress: Leading (Stephanie Jackson as Stephanie), Webisode, Women Filmmakers
Vincent J Wiley (USA), Vincent the Artist, Movie Trailer