M Cream – Director Agneya Singh (India)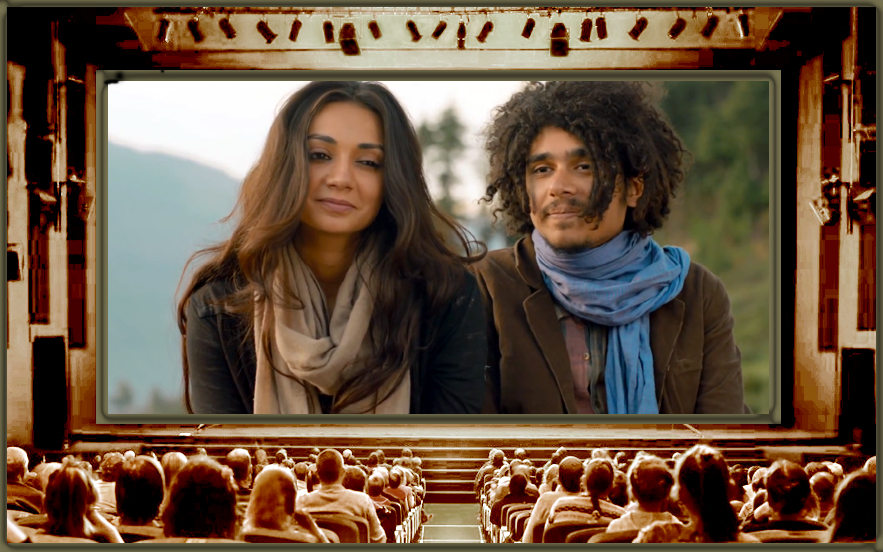 M CREAM is an ode to the spirit of revolution! The film chronicles the lives of four university students who embark on a road trip in pursuit of a mythical form of hash. The subsequent journey serves to explore the contemporary notion of rebellion and paints a compelling portrait of a new generation in India. It is a socio-political commentary on the issues of the day as seen through the eyes of young India.

Ed Perkins (United Kingdom), Garnet's Gold, Documetary Feature – From Oscar-winning producer Simon Chinn  and talented director Ed Perkins, GARNETS GOLD follows one mans quixotic and recklessly brave adventure in search of hidden treasure in a belated rite of passage to reclaim his soul and rediscover the meaning of his life. An intimate story and absolutely breathtaking cinematography. Soundtrack by Oscar-nominated J. Ralph.
Jillian Armenante  (USA), Kittens In A Cage, Feature Film – Ukulele-playing bad girl Junie gets sent to prison by her rat fink friends. Abandoned, she turns to the embrace of her pyromaniac cellmate as they face a power hungry prison matron and an axe-murdering beauty queen. It goes far beyond parody into a deeper place of longing and love. An excellent woman-produced film. Michelle Monaghan, Tyne Daly, Amy Brenneman and more.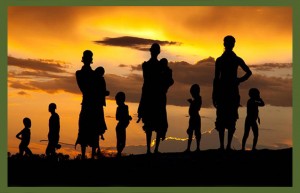 John Rowe (USA), Omo Child: The River and the Bush, Documentary Feature – For generations tribes in Ethiopia believed some children are cursed with "mingi" which brings drought and death to the tribe. Mingi children are killed. Lale  was 15 when he saw a child killed and learned his 2 sisters had also been killed. Filmed over five years it follows Lale's journey as he attempts to change this horrific practice. A powerful exceptionally crafted story.
Arev Manoukian (Canada / Malta), The Maltese Fighter, Film Short – In 1971, Carmelo, a struggling single father and boxer from Valletta, is forced to join a corrupt underworld when he loses his job, in order to provide for his only son Giuseppi. The violence soon catches up with Carmelo and his son, when the  underworld turns on him, leaving Giuseppi alone to face his world. A powerful performance by Malcolm Ellus (Agora, Gladiator).
Lily Rolfe (Australia), The Tender Dark, Film Short – A young girl's first crush leads her into an uncharted world of hidden desires. Starring Silvia Colloca, Clarence Ryan,Travis Jeffery and Odessa Young.

Al Go (Taiwan), Toxic Bees-Nature's Mayday, Nature / Environment/Wildlife
Alan Walsh (Ireland), Spider's Trap, Film Feature
Alex McCall (United Kingdom), Written by Mrs. Bach, Documentary Short
Andrew Van Slee (USA), Pop Star Puppy, Children / Family Programming
Armando Ibanez (USA), South Texas Gentle Men of Steel – Los Padres, History / Biographical
Bianca Herold (United Kingdom), Judas Goat, Webisode/Internet Programming (Student)
Chen-Wei Lin (Taiwan), Almost Heaven, Actress: Leading (Yin Shin as May), Film Feature (Student)
Christi Bertelsen (USA), Late, Animation
Darren Scales (United Kingdom), THE DRIFT, Film Feature
Ema Kugler (Slovenia), Echoes of Time, Experimental
Fi Dieter (USA), Cinder Pumpkin, Film Short (Student)
Fred Ray (USA), Spidora, Film Short
Ian Nelms (USA), Strangely in Love, Actress: Leading (Michelle Lang as Nastenka), Original Score (Austin Wintory Score – Orchestral, Strangely in Love)
James Bruce (USA), Our Food Chain, Documentary Feature
James Mirabello (USA), Red Lines, Film Feature, Women Filmmakers, Contemporary Issues / Awareness Raising
Jeffrey Bird (Australia), Blood On The Coal, Documentary Feature
Jonathan Maas (USA), Spanners, Film Feature
Julio Mas Alcaraz (Spain), Laura, Film Feature (Student)
Kassey C.M. Huang (Taiwan), Penguins at North Pole, LGBT(Student)
Mei-yi Cheng (China), I am a little volunteer, Children / Family Programming
Mei-yi Cheng (China), I am the emotion master, Children / Family Programming
Michael Lubin (USA), The Diner, Film Short
Michael Weinstein (USA), If The Trees Could Talk, Jewish
Michelle Marquez (USA), The Emotional Dimensions of the James River, Experimental (Student)
Min Reid (USA), Precious Stone ~ J.R. Richards, Music Video
Monica Richardson (USA), The 13th Step, Documentary Feature
Nicholas Cox (Australia), Granny Smith, Film Short
Noel Schwerin (USA), IN AN IDEAL WORLD, Documentary Feature
Paco Gisbert (Spain), Kiko's Paradise, Animation
Quah Boon Lip (Taiwan), The Free Man, Film Short (Student)
Robert Fritz (USA), Chasing Rainbows, Actor: Supporting (Michel Riddez as Anders)
Sterling Noren (USA), Run Free – The True Story of Caballo Blanco, Documentary Feature
Trish Glowacki (USA), Warning: Take Only As Directed, Public Service Programming / PSA
Valerie Van Cleve (USA), Poverty Inc., Documentary Feature
Wing Sum Leung (China), The Merger, Actor: Leading (Frankie Lam as Gu Wah-son), Actress: Leading (Rachel Lam as Yip Hearn-hearn), Film Feature, Art Direction, Dramatic Impact, Direction, Cinematography, Actor: Supporting (Patrick Tam as Chan Ga-kern)