2017 HUMANITARIAN AWARD WINNERS
The Humanitarian Award  honors filmmakers who are bringing awareness to issues of Ecological, Political, Social Justice, Health and Wellness, Animals, Wildlife, Conservation and Spiritual importance and combining that with quality filmmaking craft.   Congratulations to this year's illustrious winners who are committed to making a difference in the world. To read more about the award click here:
Code of Survival – Bertram Verhaag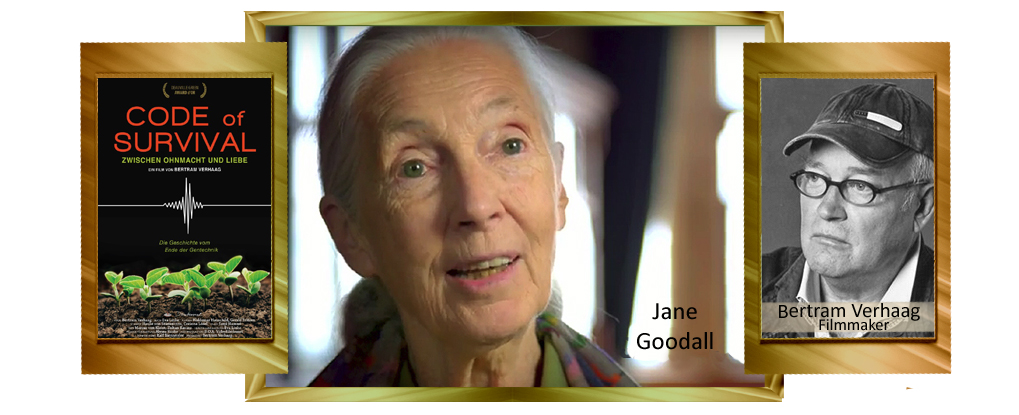 Bertram Verhaag (Germany), Code of Survival, Documentary Feature – A documentary to inspire a different way of thinking and living. Can organic agriculture really feed the world? Or must we continue to poison ourselves and destroy the soil with genetic engineering and artificial chemicals? Worldwide, millions of tons of "Roundup", with its active ingredient glyphosate, are applied to the land year after year. The alarming consequences: poisoned soils, resistant superweeds, contaminated crops and sick livestock. Nonetheless, especially the United States adhere to the destructive model of GM-agriculture. Three sustainable projects in India, Egypt and Germany prove that alternatives are achievable and successful. In an impressive montage we confront the effects of the poison-addicted industrial model, with the healing power of organic agriculture. Which method bears the CODE OF SURVIVAL on our planet?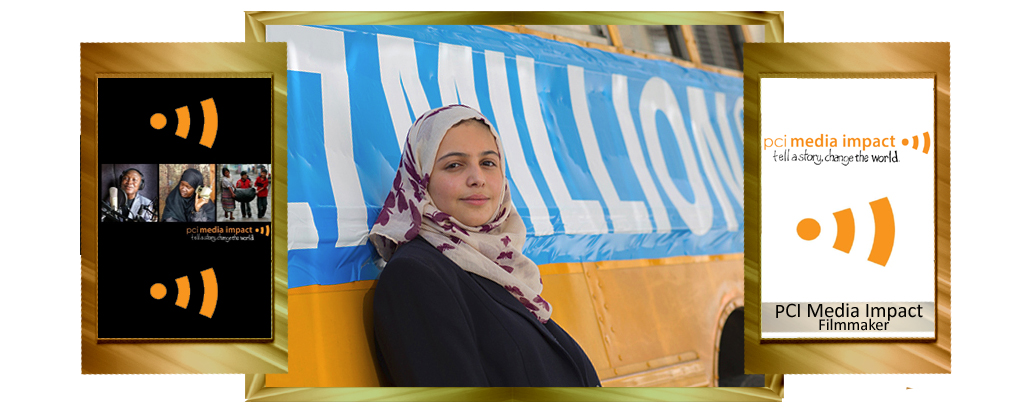 PCI Media Impact (USA) – Body of work – PCI Media Impact is a pioneer and world leader in Entertainment-Education and communications for social change for 30 years.  Programs are designed to increase knowledge, change attitudes and facilitate change on some of the most pressing issues of our time. This Humanitarian Award is for their 2017 body of work honoring Sean Southey and the PCI team including This is Who We Are, Violence Against Children in Malawi, 27 Empty School Buses, Nature for All, One World Many Children, Immunization for All, Sin Arrugar (Don't Back Down) and Road to Recovery.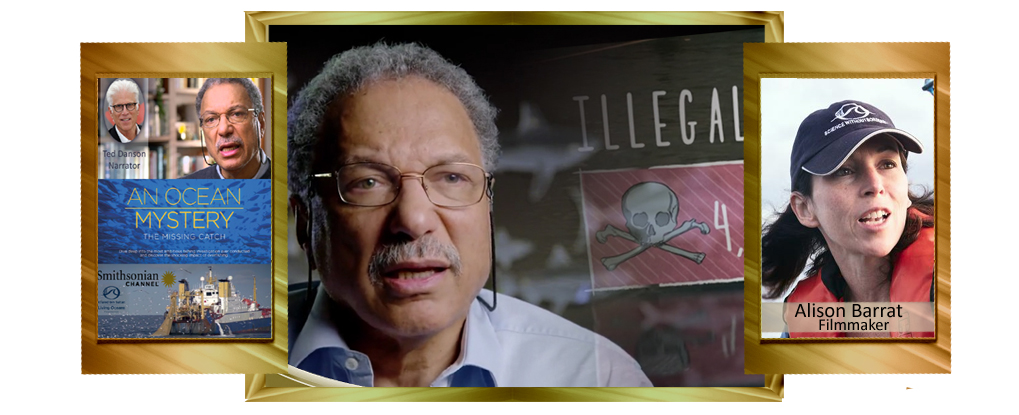 An Ocean Mystery: The Missing Catch, Alison Barrat (USA) – Around the world millions of people depend on fish, but what if we're running out? As government and industry regulators track the quantity of fish we catch, and claim the oceans can handle the huge catches, fish numbers keep dropping. World renowned fisheries expert, Dr Daniel Pauly, suspects that we are dangerously over-fishing the world's fish supply. He believes that bad data masks how close we are to running out of fish, to prove it he and his team have conducted the most ambitious fishing investigation the world has ever seen. This film will discover if Dr. Pauly's Sea Around Us Project could lead to the greatest shake up ever of world fisheries.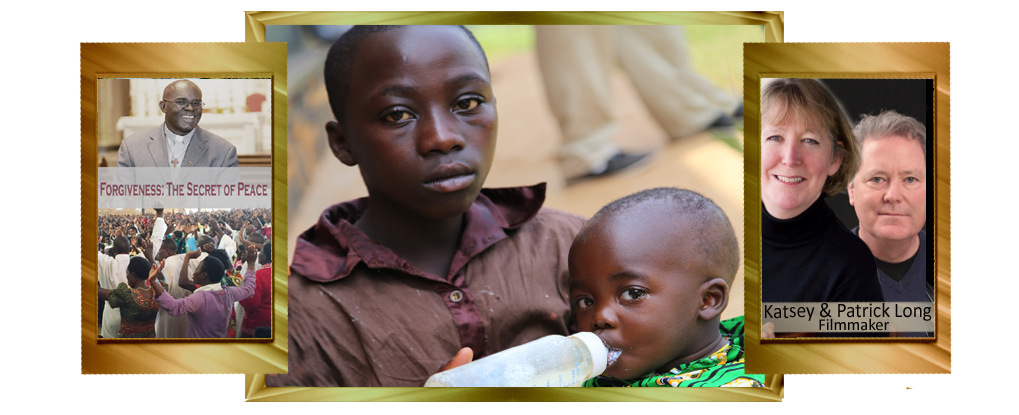 Forgiveness: The Secret of Peace, Patrick Long and Katsey Long (USA) Documentary Feature – A documentary film on the life and work of Fr. Ubald Rugirangoga, a Catholic priest and a survivor of the 1994 Rwandan Genocide. He returned to his country to bring healing, forgiveness and reconciliation to victims and perpetrators alike. He has created a program of reconciliation that over 300 victims and perpetrators have successfully reconciled. This movie is a movie of hope and inspiration as to how one man's horror can be a catalyst for healing, hope, redemption and reconciliation for thousands in Rwanda and beyond.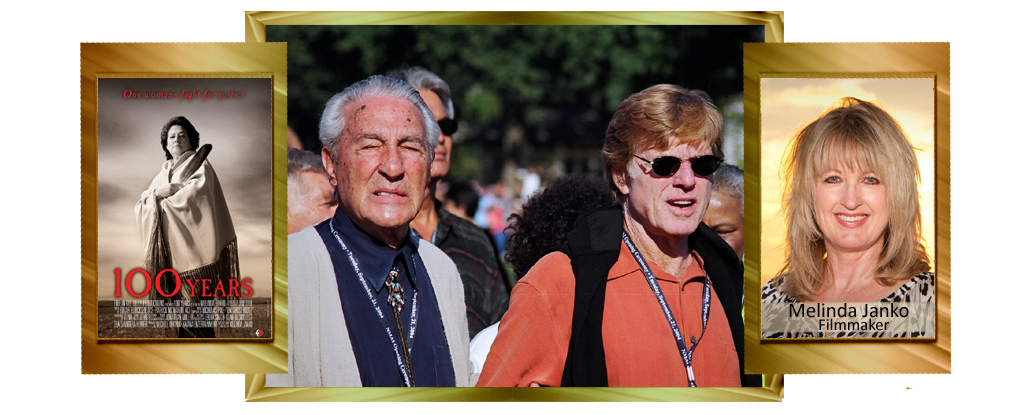 100 Years: One Woman's Fight for Justice, Melinda Janko, Fire in the Belly Productions (USA) – "100 Years" of broken promises by the U.S. Government and one fearless woman who made them pay! Over 100 years ago, the U.S. Government broke up Indian Reservations and allotted millions of acres of land to 300,000 Native Americans promising to manage their land, establishing the Indian Trust Fund to disburse revenues generated by mining, oil, gas, and timber leases…but it never honored the agreements and the families never saw any revenue at all therefore being forced into poverty. In 1996, the Indian Trust became the subject of the largest class action suit ever filed against the Federal Government. This tells their story.
Fire and Water: Restoring Arizona's Forests, Ron Harrison (USA) – Documents how Arizona is bridging long-standing divides to unite federal land managers, environmentalists and the timber industry to restore our public lands and protect our water supply. It is an intimate look at how catastrophic wildfire impacts all Arizonans. Narrated by Emmy Award Winner Peter Coyote. Produced by Salt River Project.
In The Name Of Confucius, Doris Liu (Canada) – An exposé of the Chinese government's multi-billion dollar Confucius Institute (CI) initiative, a Chinese language program found in over 1,500 universities and schools across the world – but it is embroiled in a growing global controversy. Critics argue that the seemingly benign CI come at a significant cost—a loss of academic integrity, foreign influence, violations to human rights, and even potential infringements on national security. Beijing itself describes the CI as an important part of China's "overseas propaganda set up" and continues to open new institutes at a rate of one every week or two. The re-enactments in the film star Miss World Canada, Anastasia Lin and the producers are the winners of the 2015 Peabody Award.
Krotoa, Roberta Durrant (South Africa) – A feature film inspired by historical fact about a feisty, bright, young 11 year old girl who is removed from her close-knit Khoi tribe to serve Jan van Riebeeck, her uncle's trading partner from the original Dutch settlement on the Cape. There she grows into a visionary young woman who assimilates the Dutch language and culture so well that she rises to become an influential interpreter for van Riebeeck. As such Krotoa ends up being rejected by her own Khoi people and eventually destroyed.  An ancient tale with very current relevance facing cultures and societies today.
THE PURSUIT: 50 Years in the Fight for LGBT Rights, Ilana Trachtman & WHYY (USA) – The pursuit of happiness for the LGBT community continues 50 years after activists publicly protested discrimination against 'homosexuals' with picket signs in front of Philadelphia's Independence Hall. LGBT elders – four surviving protestors and eleven activist peers – recall life in the 1960's, when 'gays' were 'hidden in plain sight,' vulnerable to arrest, subjected to psychiatric treatment, fired from jobs and publicly shamed. A thoughtful look back and an intimate look at the present, The Pursuit reminds us that while the past half-century has seen momentous changes, the fight for LGBT rights continues today.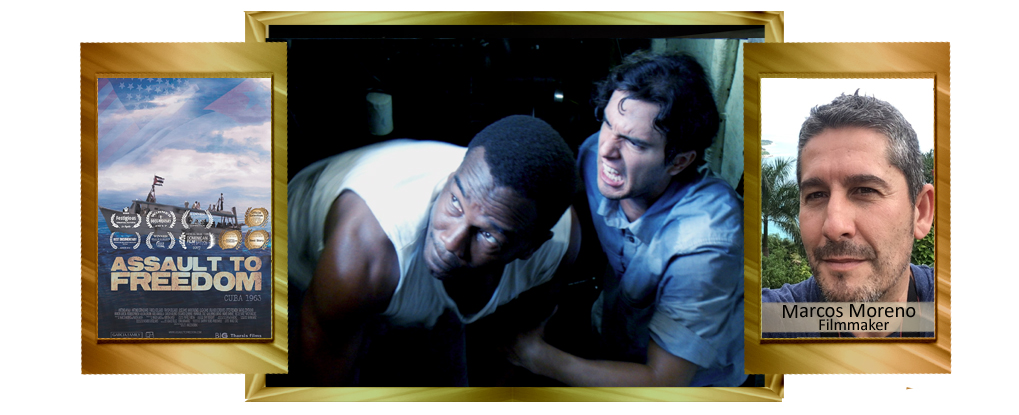 ASSAULT TO FREEDOM, Marcos Moreno (USA) – In 1963, five years after of the Cuban revolution, four young men and two young woman all approximately nineteen years of age, put together a risky plan of action, assaulting and taking control of a passenger boat, looking for freedom.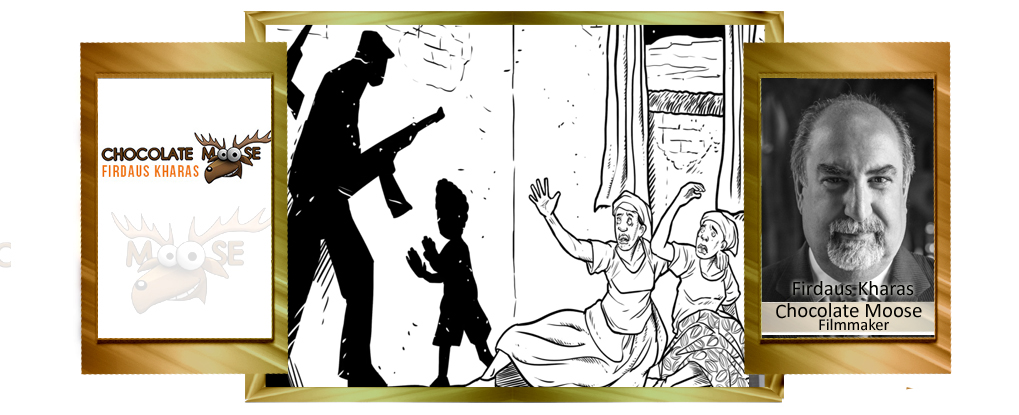 Chocolate Moose Media (Canada/Switzerland) – Body of Work – Founded and led by renowned social innovator, director and humanitarian Firdaus Kharas, produces animation, documentaries, videos and TV series designed to educate, entertain, and change societal and individual behavior – with over 3,600 animated videos in 237 languages in 198 countries. This Humanitarian Award is for their 2017 body of work including – Violence Against Children in Malawi, The Migrant, I Am Not A Victim, Asbestos Kills, A Plea To My Father and Show You Care, Wear A Pair.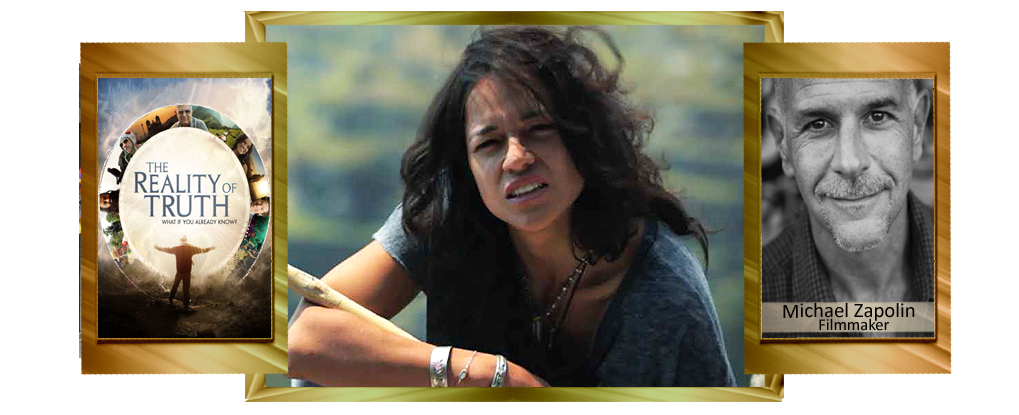 The Reality Of Truth, Michael Zapolin and Laurent Levy (USA) – This controversial doc follows Mike "Zappy" Zapolin and his friends including Hollywood actress Michelle Rodriguez as they attempt to go inside their minds to expand their consciousness. The group of "Psychenauts" have the direct experience with techniques including meditation, breathing, and shamanism. With thought leaders including Deepak Chopra, Ram Dass, Marianne Williamson, Peter Coyote and many more. The film follows the friends over a four year period as they integrate their experience into their every day reality.
TEAM TIBET – Home away from Home, Robin Greenberg (New Zealand) – He lost his country, his parents and his language, but not what it means to be Tibetan and to remain openhearted. Thuten Kesang, New Zealand's first Tibetan refugee, has lived in exile for more than fifty years and has dedicated his life to raising awareness of the plight of Tibetans and commitment to the values of compassion and non-violence. In-depth interviews with His Holiness the Dalai Lama build a layered mosaic of interconnected-ness environment, human rights and aspirations.
Plant Codes, Unleashing Nature's Healing Power, Gary Null (USA) – There is a health crisis of epidemic proportions effecting our entire country resulting in over 3.5 trillion dollars spent on Healthcare in the USA last year. The American diet has taken us down a path to dietary suicide. Null shows some of the America's leading doctors and their patients speak out about how a Plant Based Diet can prevent, treat, arrest and cure disease, including type 2 diabetes, obesity, hyper tension, heart disease and many other of the leading causes of death and disability.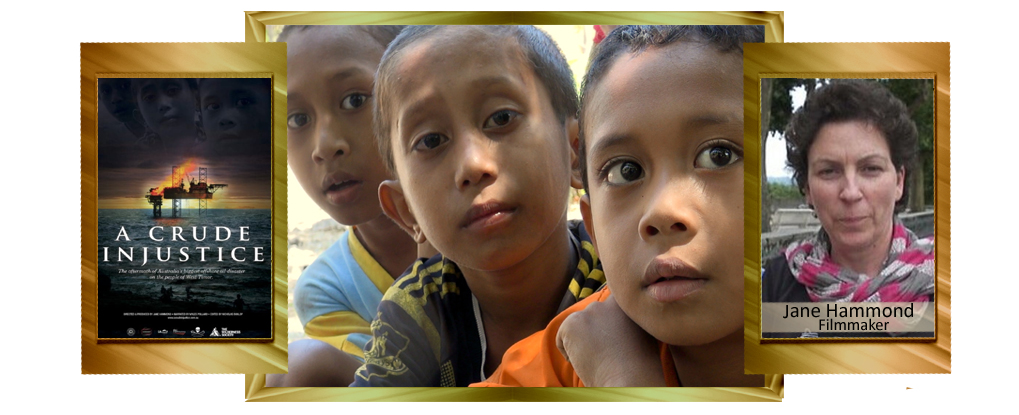 A Crude Injustice, Jane Hammond (Australia) – A doc designed to give a voice to the people of West Timor impacted by the 2009 Australian Montara oil spill disaster in the Timor Sea. This is a little known story of injustice that will appeal to a wide range of audiences including those in the US who have been impacted by the Gulf of Mexico oil disaster and  made to bring the broader issue of the environmental and humanitarian crisis brought about by spills worldwide.
After the Sewol, Matthew Root and Neil George (Korea) – On the 16th April 2014 South Korea was changed as a nation. After the days, weeks and months that followed the Sewol tragedy, the country became undone, untrusting and more divided than we have ever seen in its history. Interviews with relatives of the victims, rescue divers and activists investigate how this accident came about, looking deep into Korean history about why no action was taken to prevent it in the first place. This journey takes them all over Korea, meeting an older generation struggling to create a safer place for their children to live in and a young vibrant generation fighting for a corrupt free society.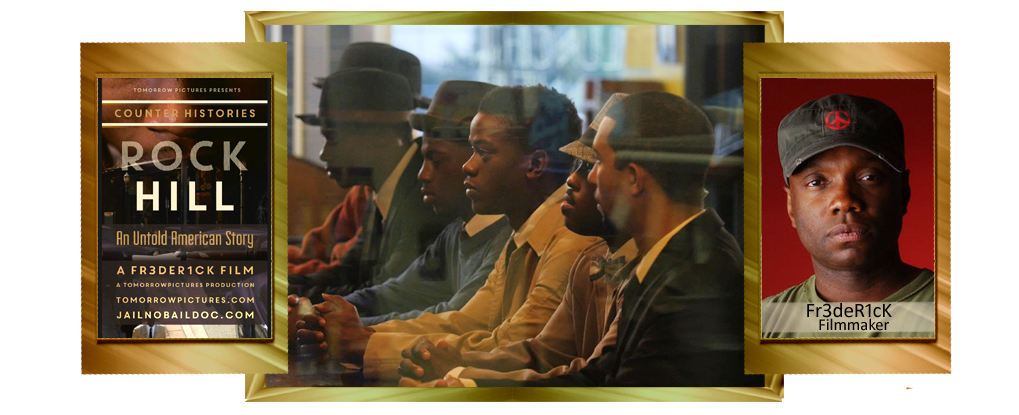 Counter Histories: Rock Hill, Fr3deR1cK (USA) – Nine young black men exercise their power to change history with a counter sit in in 1961. The Civil Rights movement is stalled with protest after protest, arrest after arrest, bailout after bailout and then return to life as usual in the segregated South. Students in Rock Hill, SC decide to sit in at their local lunch counter, get arrested, go to jail and stay there. It's a test case that brings the national attention the movement seeks and changes the strategy of the movement. A historically significant event and movement relevant to present day struggles.
Dark Wind, Nila Madhab Panda (India) – A wake-up call to face the consequences as climate change becomes a reality for millions of people. The people of the Mahua in Rajasthan have forgotten the earthy scent of rainfall on their soil. Erratic and receding rainfall has led many farmers into debt traps set out as loans offered by banks. Unable to grow food grain anymore and to escape repayments, many farmers end up committing suicides.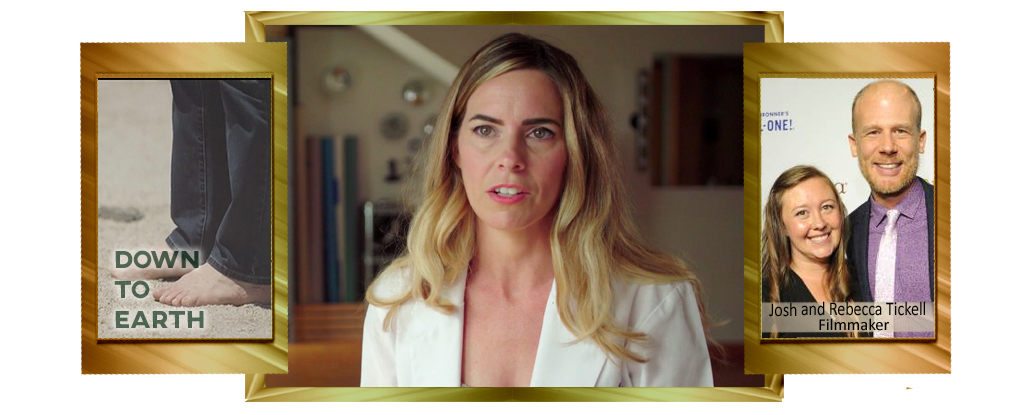 Down To Earth, Josh Tickell and Rebecca Harrell Tickell (USA) – What if your shoes are making you sick? Down to Earth reveals that putting your feet on the Earth and getting 'grounded' is as essential as drinking water or breathing air. This short film covers what might be one of the most powerful and overlooked medical breakthroughs of our time…connecting the human body with the Earth's natural negative electrical charge.
Perception: From Prison to Purpose, Dream Big, Act Small (USA) – On April 14th, 2009, Noah Schultz was arrested for attempted murder in Portland, Oregon. This is the story of his transformation. During his seven years of incarceration, Noah took advantage of every program, workshop and educational service provided. He pushed himself not only to be better, but to challenge our perceptions of what it means to be an inmate. From gang member and drug dealer, to college grad, author, and TEDx speaker, Noah's determination and spirit have launched him to success. Noah hopes to achieve reform not only in our prison systems but also in our nation's widespread views of how we perceive inmates and ex-cons.
Teen Pregnancy in Nebraska, Mele Mason (USA) – Teen parents talk about the problems and challenges of raising a child while trying to continue their educations and support themselves. Award winning actor, writer, and community activist, Daniel Beaty moderates workshops with teen parents, using creativity as a way to try to find ways to change difficult situations
Saving the Planet, One Bite At A Time, Gary Null  (USA) – Can eating lunch be a revolutionary act? Null's groundbreaking doc offers an in-depth look at the connection between our eating habits, physical well-being and the viability of our environment and planet. Will we continue to turn a blind eye to the dangers of America's diet or choose to take action and adopt a new paradigm based on sustainability and balance? What is for certain is that time is running out for us to take steps toward a sustainable future. This empowering film provides the knowledge needed for us to begin making a difference, one bite at a time.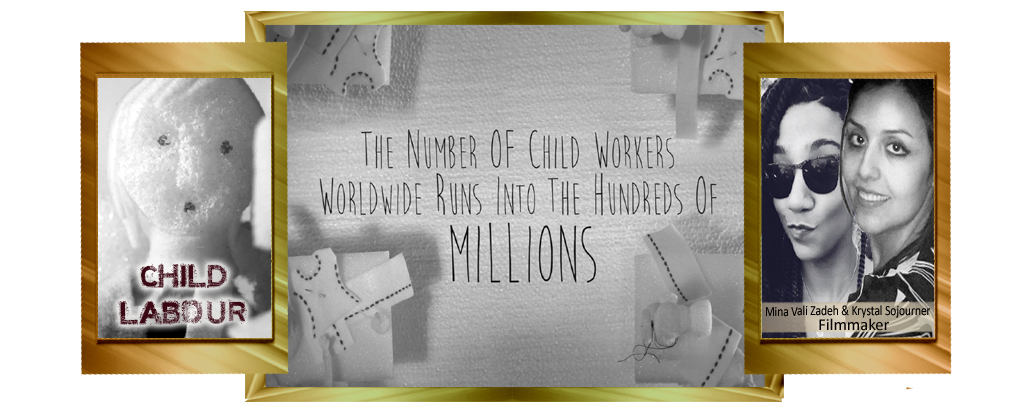 Child Labour, Mina Vali Zadeh and Krystal Sojourner (USA) – A stop-motion PSA geared towards the children of labor across the globe. Created with white foam core to match with the cold, mood with added high contrast lighting it follows a young child working in a clothing factory, working long hours. Eventually, a school bus comes to save the child symbolizing a hopeful future for the child.