2017 HUMANITARIAN AWARD WINNERS
The Humanitarian Award  honors filmmakers who are bringing awareness to issues of Ecological, Political, Social Justice, Health and Wellness, Animals, Wildlife, Conservation and Spiritual importance and combining that with quality film making craft.   Congratulations to this year's illustrious winners who are committed to making a difference in the world. To read more about the award click here:
A Path Appears – Maro Chermayeff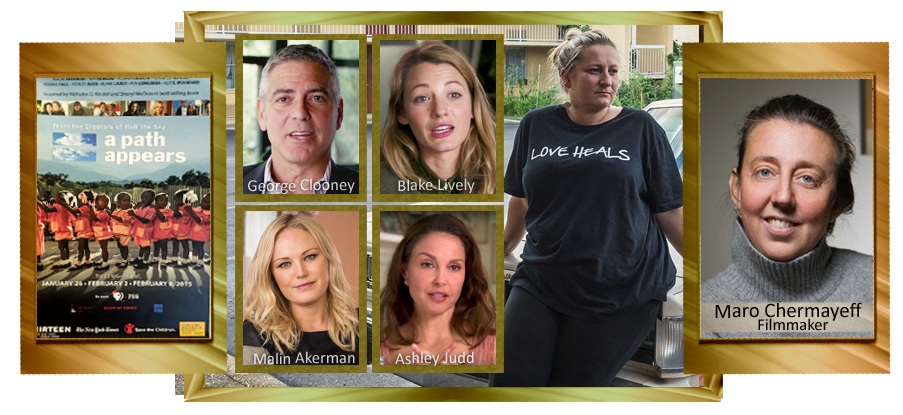 Maro Chermayeff (USA), A Path Appears, Documentary Feature – 'A Path Appears' explores the global impact of gender oppression. The first episode, "Sex Trafficking in the U.S.A." investigates the hidden world of domestic trafficking and the innovative programs that have evolved to achieve remarkable results in empowering survivors across the country. Pulitzer Prize winners Nicholas Kristof and Sheryl WuDunn are joined on this journey by actor/advocates Blake Lively, Ashley Judd, Malin Akerman with commentary by George Clooney. Deftly directed and exceptionally crafted by Emmy-winner Maro Chermayeff it is a mixture of heartbreaking and heartwarming stories.  A three part series airing on PBS.

Radical Grace, Rebecca Parrish, Kindling Group (USA) – When the Vatican reprimands U.S. nuns for "radical feminism" — three fearless nuns risk their place in the Church to follow another higher calling: social justice. One sister takes on Church patriarchy, another works with former prisoners and the third launches a cross-country Nuns on the Bus tour, leveraging her newfound fame to spotlight social needs. Deftly directed by Rebecca Parrish these sisters bring humor and determination to an epic battle for justice, equality and dignity.  Says executive producer Oscar Winner Susan Sarandon – "the nuns are everything that's right with the institution. They stand with the marginalized, and won't be bullied by a hierarchy that still doesn't treat them as equals".
We The Voters, Vulcan Productions/Show of Force/Warrior Poets (USA) – A nonpartisan digital slate of 20 short films designed to inform, inspire and activate voters nationwide with fresh perspectives on the subjects of democracy, elections and governance.  The star-studded digital initiative features comedies, documentaries and animated shorts that show how U.S. democracy works and the critical issues faced. Each unique film covers an important topic in a fresh, informative and highly entertaining way.  Features stars such as Rosario Dawson, Joshua Malina, Tom Arnold, Richard Kind, Analeigh Tipton, Grace Helbig, Josh Horowitz and more. Highly creative filmmaking, inspired writing, excellent performances and fresh perspectives define this exceptional set of films.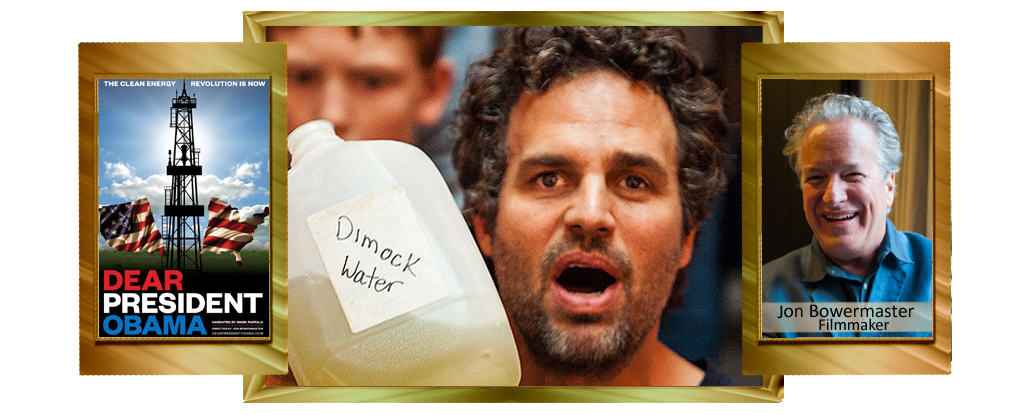 Dear President Obama, The Clean Energy Revolution Is Now, Jon Bowermaster (USA) – Oscar-nominated Mark Ruffalo is an advocate of addressing climate change and renewable energy and serves as executive producer of this revealing documentary about the full cost of fracking – and the corporate and political determination to do it anyway. The film takes a cross-country look at drilling, highlighting its variety of toxic contaminants, the stories of its victims and the false promises of an economic boom. It highlights clean energy solutions that allows Americans a future that does not rely on dirty fossil fuel extraction processes. With compelling interviews, a powerful and cogent narrative and alluring cinematography this formidable documentary leaves an impact on the viewer.
Little Terrors, Maninder Chana (Canada) –  A 13-year-old American boy is recruited by terrorists to bomb a U.S. embassy in Delhi. After being brainwashed he is sent to live with a Muslim family prior to the attack. However, the man harboring him begins to play a dangerous game when he attempts to convince the boy not to go through with the bombing. Starring Om Puri (The Hundred Foot Journey, Ghandi, Charlie Wilson's War).
*** The IndieFEST team is deeply saddened by the January 6 passing of Om Puri – he was a Hollywood and Bollywood veteran and legend of Indian, British and American cinema.  We love your work and admire the dedication to brought to all of your roles. Rest in peace Mr. Puri.

HORN, Reina-Marie Loader (Austria / South Africa) – 'HORN' investigates the social dimension of rhino poaching in South Africa. By following a group of rhino monitor trainees, it draws attention to some of the realities conservationists are dealing with in order to fight a crime that is widespread and highly organized. The film explores sustainable solutions to this dilemma while commenting on wider socio-political issues connected to the survival of rhinos and the social problems facing communities in affected areas – specifically regarding education, security and accountability.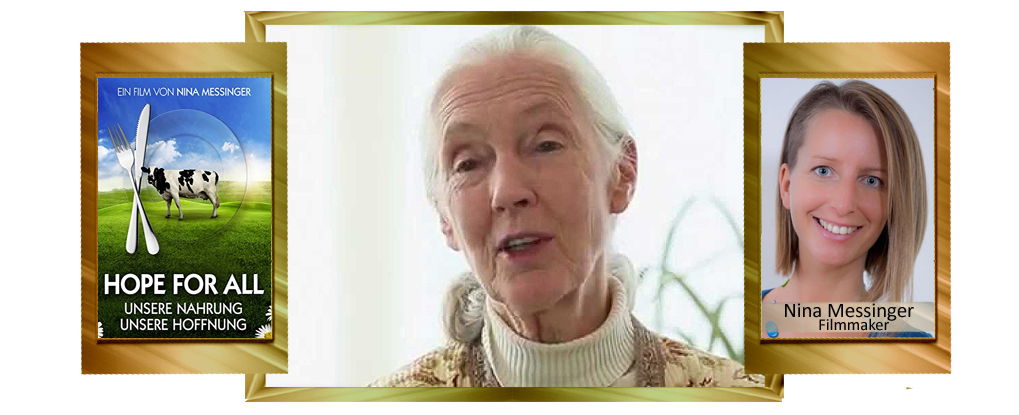 HOPE FOR ALL – Food matters. You matter., Nina Messinger (Austria) – Deeply moving visuals, personal stories and hard science show how a plant-based diet is necessary to preserve our world. Simple and extensive solutions to regain our health and a healthy planet. Touching, shocking and compelling with impactful commentary from legendary conservationist Jane Goodall.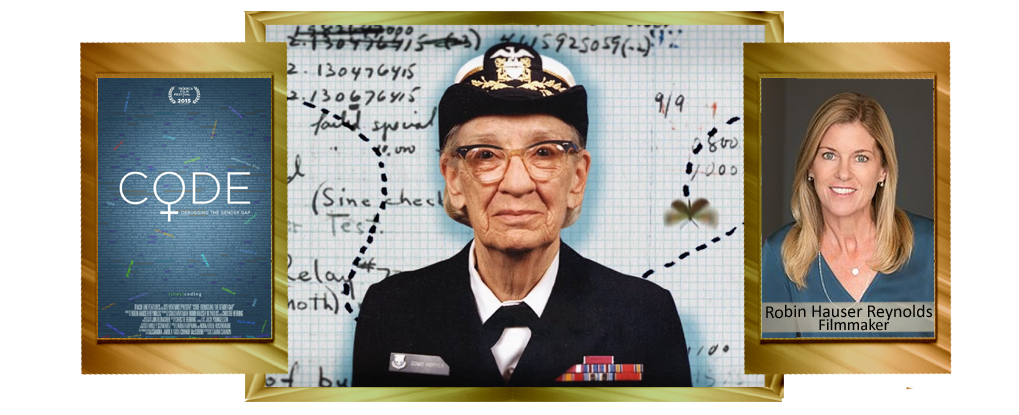 CODE: Debugging the Gender Gap, Robin Hauser Reynolds (USA) – Women and girls in computing science discuss the lack of diversity and gender equality in the industry and strategies to change this. CODE exposes the dearth of American female and minority software engineers and explores the reasons for this gender gap. 'CODE' raises the question: what would society gain from having more women and minorities code? Persuasive narrative and energetic pacing.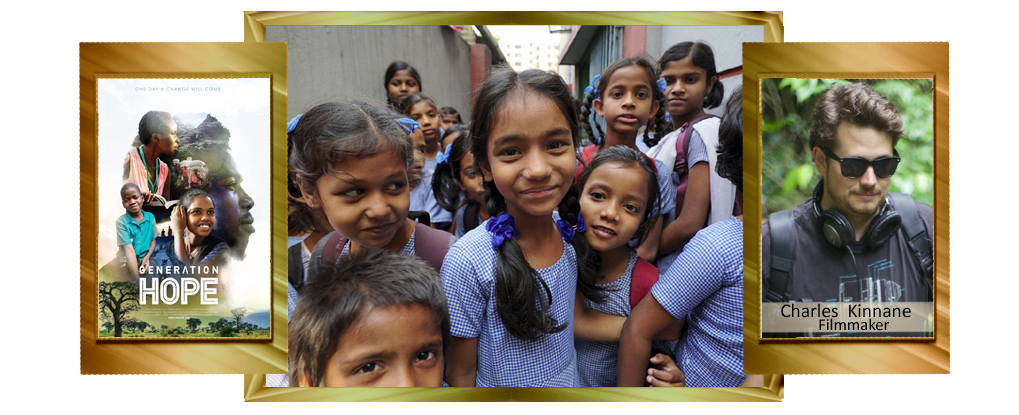 Generation Hope, Mary's Meals, Charles Kinnane (United Kingdom) – Filmed on location at Mary's Meals' projects in Malawi, Haiti and India, this uplifting film introduces us to members of what we call 'Generation Hope' – the group of young people who, having received Mary's Meals in school, have gone on to further education or paid employment, something they insist would simply not have been possible without the support provided by the organization.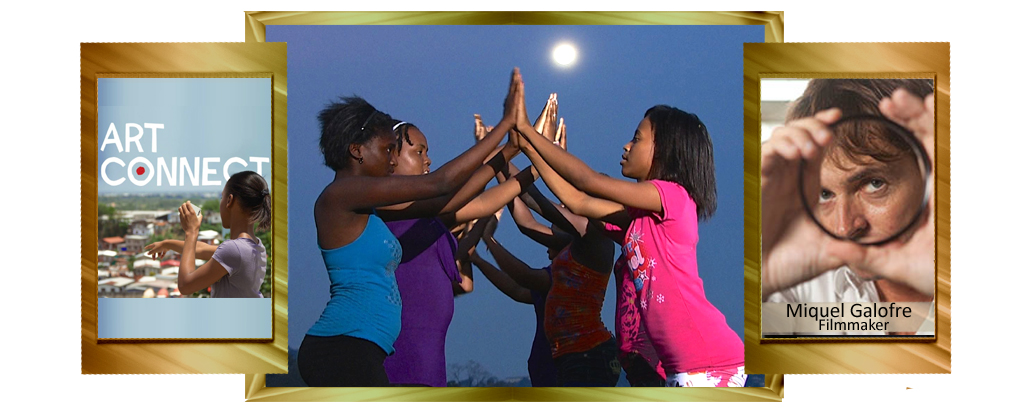 Art Connect, Miquel Galofre (Trinidad / Tobago)  – A feature length documentary film that that reveals and illuminates how creativity has inspired and changed the lives of 'at risk' kids, aged twelve to sixteen, living in the disenfranchised and volatile area of Laventille — Port of Spain, Trinidad
Joshua Tree: Threatened Wonderland, Bill Wisneski (USA) – With mysterious rock formations and iconic trees, Joshua Tree National Park provides a haven for those seeking inspiration. Scientists predict that most of the trees will disappear within 80 years due to pollution, fire and global warming.  As the trees disappear, this amazing wonderland will be changed forever. Stunning cinematography, skillful editing and impactful narrative from EMMY winner Wisneski.
REFUGE,  Matthew. K Firpo (USA / Greece) – 'Refuge' is a chronicle of human stories from the European Refugee Crisis, focused on the simple, important fact that every refugee is a human being, with hopes and losses and families just like each of us.  Filmed on location in Greece the filmmaker creates artfully told stories with authenticity, rawness and genuine heart
Louder Than Words, Saj Adibs (USA) – Jill and Michael Stark are both deaf, as are their two children. Stuck between two cultures and wanting the best future for their children, they make the controversial choice for both of their children to undergo surgery for cochlear implants. They are part of only a handful of deaf parents in the US to choose implants for their children. After this seven year journey, was the result of the cochlear implant what they had hoped for?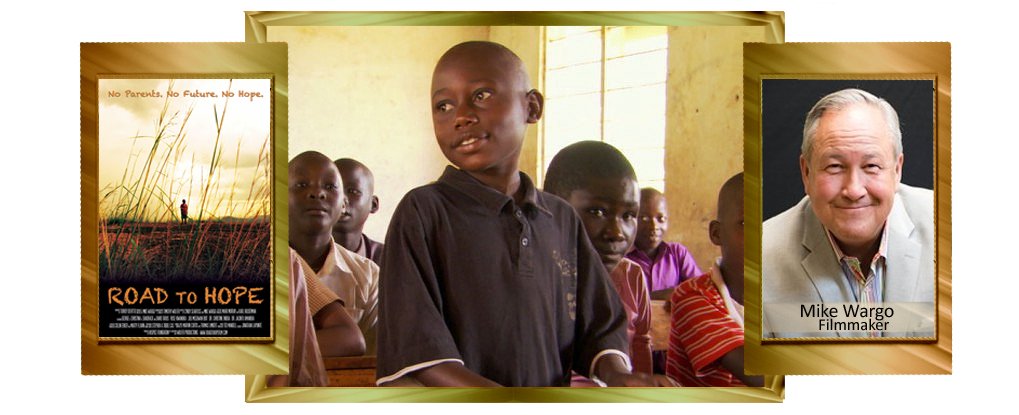 Road to Hope, Mike Wargo (USA) – No Parents. No Food. No Future. Stranded in Sub-Saharan Africa, orphaned by an AIDS epidemic, thousands of children are left on their own, in need of a shepherd to save them. Moving, touching and inspiring it is both heart-breaking and heart-warming.
The Liberation of Kuwait, Brandon Young (USA) – Any Kuwaiti citizen old enough to remember can tell you precisely where they were on August 2, 1990 when Saddam Hussein invaded Kuwait. Twenty-five years later, 'The Liberation of Kuwait' is the victory story of a resilient and determined Kuwaiti people skilled in diplomacy, and a narrative of one of the most stunning defeats in history, led by an unsurpassed and strategically brilliant American military.
All Love Schmidt, Lars Pape and Holger Schuermann (Germany) – Bruno is 51 years old, a passionate bicyclist, and has amyotrophic lateral sclerosis (ALS) – an incurable disease. He has one remaining big dream: a bicycle tour through Germany to encourage others with the disease and raise awareness for ALS. Bruno faces daily with his wife and daughter  what ALS will do to him; straight down the line, mercilessly, raw and emotional. Nevertheless, he always looks on the bright side of things, not least due to the fantastic people he encounters on his journey.
Daddy Don't Go, Emily Abt (USA) – Captured over two years, 'Daddy Don't Go' is a feature length documentary about four disadvantaged fathers in New York City as they struggle to beat the odds and defy the deadbeat dad stereotype. Smart and impactful.  With executive producer Omar Epps (House, MD, Resurrection).
Fighting Air Pollution, Hung Ju Huang (Taiwan) – Air pollution is a major environmental problem in Taiwan. It's an invisible ghost that nobody can escape from. We can neither see, nor necessarily smell air pollution, so most people aren't aware of it, including the children.  The film draws the audience's attention to air pollution by the child reporters' personal points of view on the victims or the employees of the petrochemical industry.
GAIA, The Big Mother, Xavier Berenguer (Spain) – The origin, the evolution and the future of the Earth, focusing on the basic geological concepts and the role of life and humans. The threats to the sustainability of our planet are exposed through facts, ideas, illustrations and animations together.  Featuring relevant places at Catalonia, England, Scotland and the Basque Country.
Humble Hope, Ian Cooke (Australia) – Sexual abuse has wrecked the lives of millions of people around the world. In the struggle to recover from it, survivors battle daily with its effects. 'Humble Hope' helps us to understand the guilt, shame and blame experienced by victims. It follows the journey with survivors, the abuse they received, their suffering, their healing and their willingness to forgive, which has given them true freedom from the past and hope for their future.
I Dream of an Omaha Where . . ., Mele Mason (USA) – Omaha has a long-standing problem with gangs and youth-on-youth violence and is one of the most dangerous cities for African American youth. This is a collaborative project involving former gang members and people who have been affected by gangs. The program takes the participants through intense and moving workshops culminating in the performance of a play which utilizes the transcripts of the workshops. The 'I Dream' project was a transformative experience for those sharing their stories and is also changing the dialogue in Omaha and similarly affected cities about the nature and impact of gang violence
Lapachhapi, Vishal Furia and Jitendra Patil, Midas Touch Movies (India) – Some age-old Indian beliefs and practices give rise to tales of pure horror including the ghastly tradition of female infanticide which is still practiced illegally in some rural parts of India. This haunting story follows Neha (Pooja Sawant) at eight months pregnant when the couple seeks shelter in a house hidden inside a field. But the fields are riddled with secrets of the past which start unraveling posing a threat to the mother and her unborn.
Levinsky Park, Beth Kruvant (USA) – Tells the stories of residents, refugees and activists riding the tide of history in Tel Aviv, Israel. Through the lens of an asylum seeker from Darfur, long time residents of the community, and a human rights activist, we explore the contours and nuances of the refugee story. Particular to Israel's refugee history, the film examines the subtle ways in which unrest exacerbates community tensions uncovering the global crisis pervading the world today.
Lights, Camera, Independence, Seth M. Shulman (USA) – Six individuals get the job experience of a lifetime when they are hired as crew and travel across the country to work at Joey Travolta's summer film camps. Here their skills as film students and adults with developmental disabilities are tested in a series of events that ask the question, 'What does it mean to be independent?'.
The boy who cried Fish!, Dalia Ali (USA, Egypt) – Miranda's life falls into pieces when her son, Adam, wouldn't take off her blue bra. After accidentally watching a violent incident on television, Adam carries the burden of what he saw to face a similar situation. As a single mother of a child in the spectrum, Miranda finds a way of coping when she understands how the personal intertwines with the universal.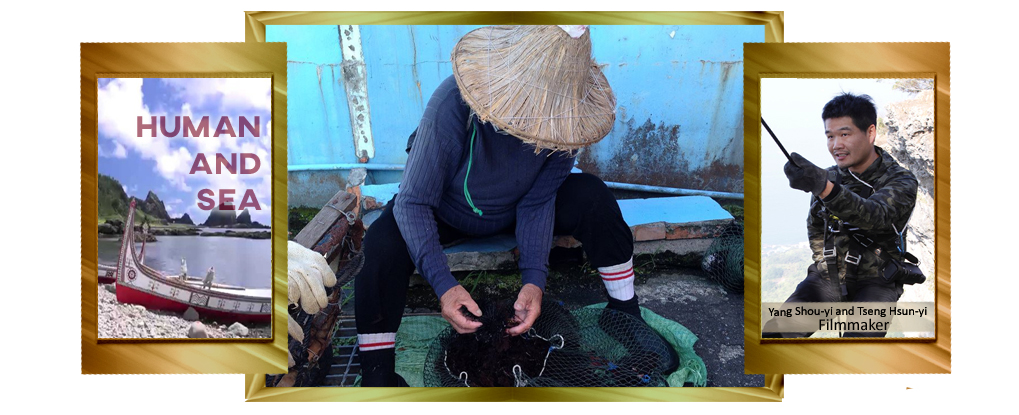 Human and Sea, Yang Shou-yi and Tseng Hsun-yi (Taiwan) – Through the stories of the three protagonists, we learn the importance of environmental justice and the ethic of life. The protagonists include a woman diver, who harvests seaweed in the inter-tidal zone, an Orchid Island fisherman, who free-dives and spears fish and a diving instructor, who voluntarily cleans the sea. Using their excellent diving skills, how will they accomplish their missions?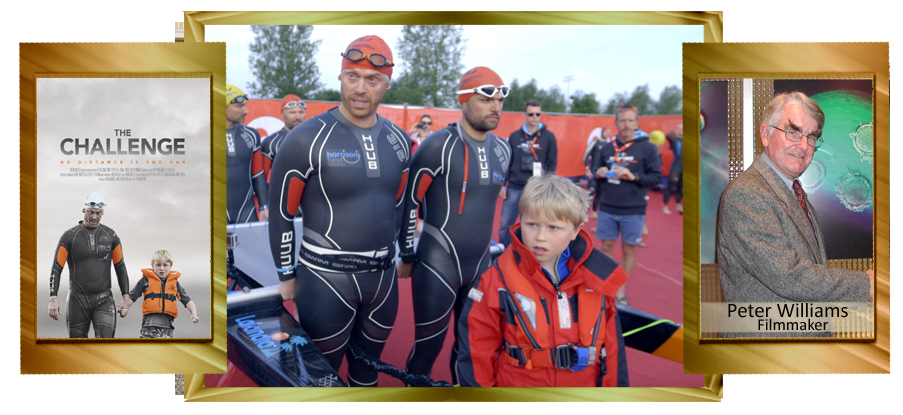 The Challenge, Peter Williams (United Kingdom) – Tells the story of Alex Smith, who completed an Ironman, known as the toughest single day challenge you can undertake, carrying his 40kg disabled son the whole way to raise awareness of his disease. An epic achievement for his son, who is dying from a fatal muscle wasting disease: Duchenne muscular dystrophy.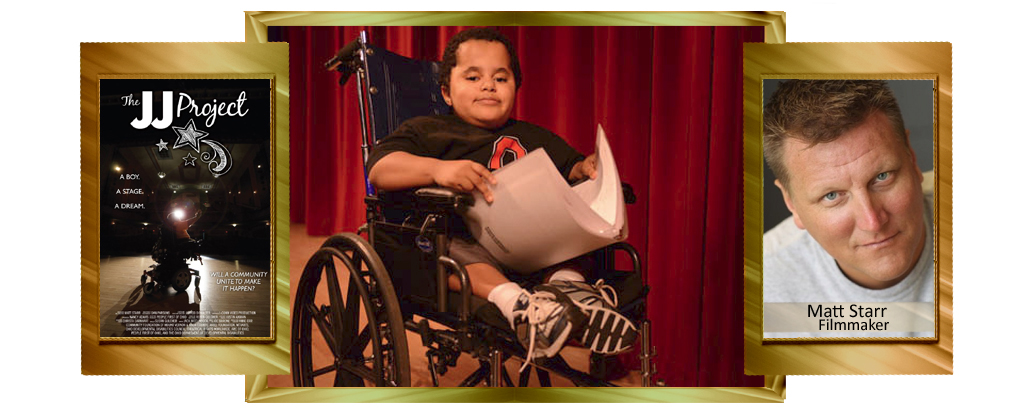 The JJ Project, Matt Starr (USA) – Overcoming brittle bone disease and life in foster care, eleven-year-old JJ House inspires a community and directs his first musical. Inspiring and uplifting journey.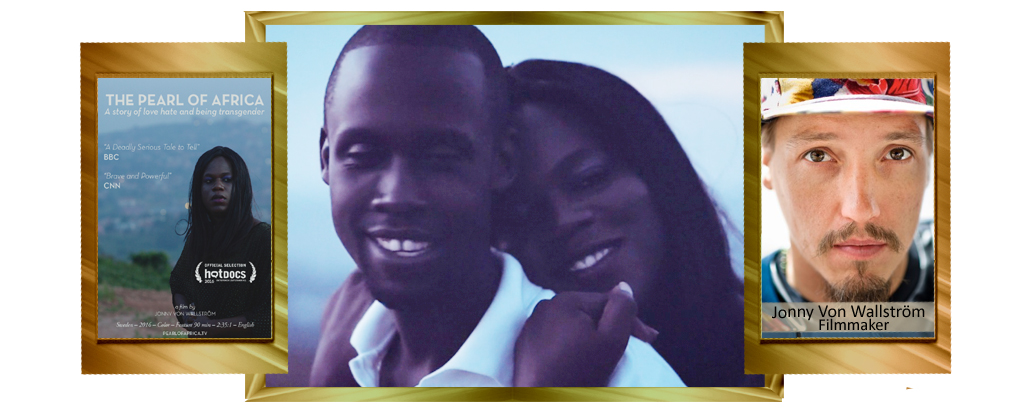 The Pearl Of Africa, Jonny Von Wallström (Sweden) – A story about Cleopatra Kambugu, a 28 year old African transgender girl. Biologically born male, but against all odds, transitioning into the woman she knows she was born to be. An intimate fight for love, in one of the most trans-phobic places in the world. Forced to leave her country and loving boyfriend behind, she sets out to fight for her right to love and to become the first accepted trans person in Uganda.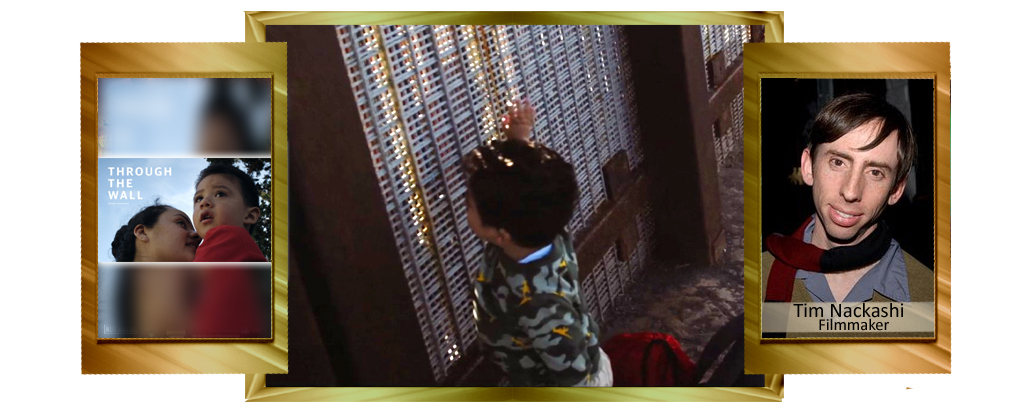 THROUGH THE WALL, Tim Nackashi (USA) – On Sundays, Abril, who is an undocumented, illegal immigrant in the US, makes a treacherous trip carrying her two year old son Julián to spend time with his deported father Uriel who Julián has only ever seen through the tiny holes in the wall that borders the US and Mexico.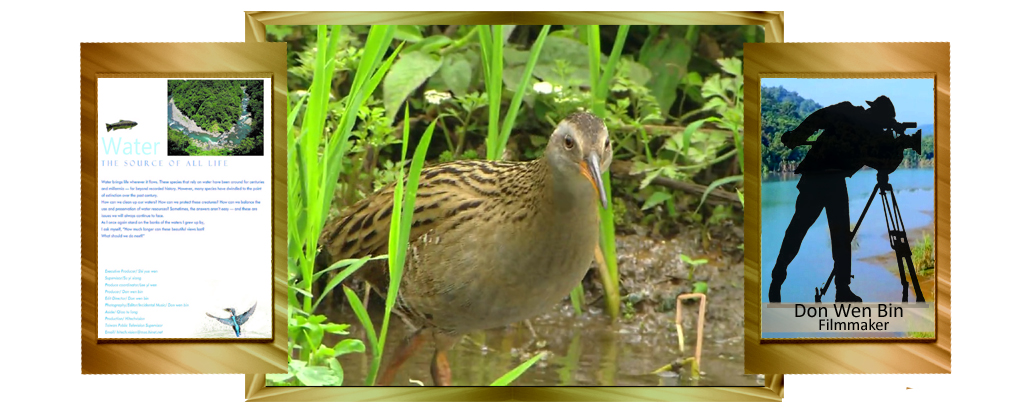 Water- The Source of all Life, Don Wen Bin (Taiwan) – Water brings life wherever it flows. These species that rely on water have been around for millennia – far beyond recorded history.  However, many species have dwindled to the point of extinction over the past century. How can we clean up our waters and protect these creatures?  How can we balance the use and preservation of water resources? Sometimes, the answers aren't easy – and these are issues we will always continue to face. What should we do next?
WishMakers, Cheryl Halpern (USA) – The story of the Tulip Winery that was established in a residential adult special needs community, the Village of Hope in Israel's Jezreel Valley, and fosters a caring environment while providing employment, dignity and purpose for the residents. In addition to the satisfaction of producing world class wine they find joy and self worth in helping to grant wishes for children with life threatening illnesses.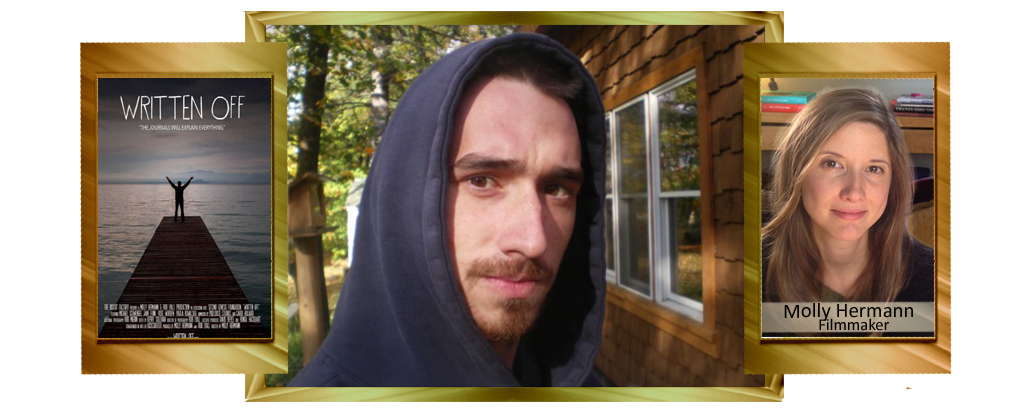 WRITTEN OFF, Molly Hermann (USA) – Matt Edwards had a pretty ordinary life. He had a collection of friends and loved ones in his small, northern Wisconsin hometown who supported his dreams. Then, a fluky surgery led to a Oxycontin prescription that began a decade-long downward spiral of dependence, deceit and addiction. Over the years, Edwards separated himself from everyone else, becoming another person who was given life but never committed to living it. He became easy for people to forget. He died at just 25.
7th Generation, A Documentary Film, John L Voth, Sunshine Frank and Jim Warne, Native Driven Network and Warrior Society Development WSD Productions (USA) – '7th Generation' is about Oglala Lakota tribal member Jim Warne's efforts in helping Tribal Nations find a way to succeed in a contemporary American system and still remain Indian at heart.
Marine Life, Yang Shou-yi and Tseng Hsun-yi (Taiwan) – We visit the Lamay Island to the west of Taiwan and study the green sea turtles as well as the special crabs living in the hydro thermal vents. On Orchid Island to the east of Taiwan, we observe the unique lives of sea snakes, and in Kenting, we witness how the strength of corals helps in their own revival and conservation.
CLICK BELOW TO SEE THE HUMANITARIAN HONORABLE MENTION FILMMAKERS!