2021 HUMANITARIAN AWARD WINNERS
The Humanitarian Award  honors filmmakers who are bringing awareness to issues of Ecological, Political, Social Justice and Equality, Health and Wellness, Animals, Wildlife, Conservation and Spiritual importance and combining that with quality filmmaking craft. Congratulations to this year's illustrious winners who are committed to making a difference in the world. To read more about the award click here:

Milked – Amy Taylor and Chris Huriwai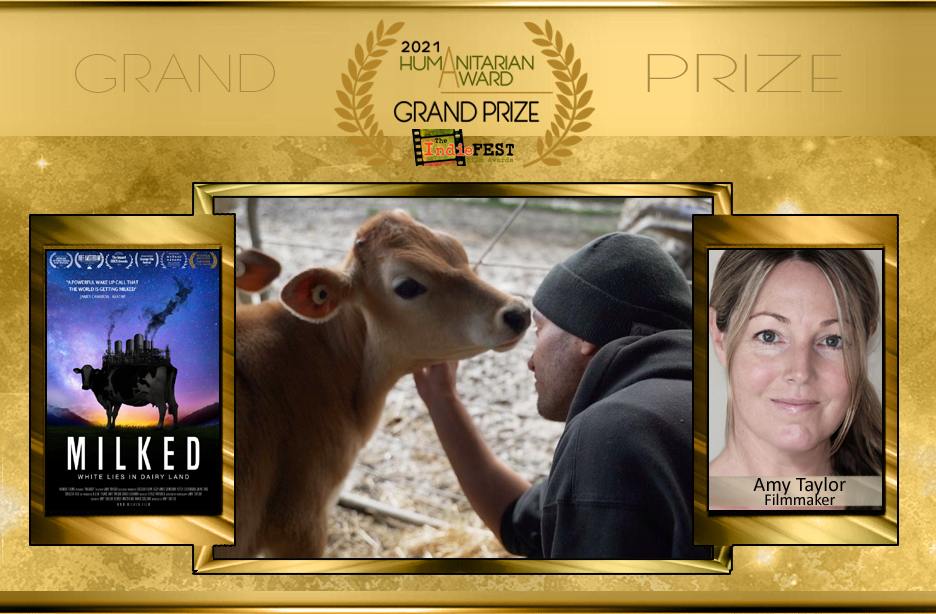 Amy Taylor (New Zealand), MILKED, Nature / Environment / Wildlife – "MILKED" exposes the whitewash of New Zealand's multi-billion-dollar dairy industry and the horrific animal abuse, human health issues and environmental devastation all dairy "farming" perpetrates. Wrapped in an engaging story following charismatic host and Māori activist Chris Huriwai – it also features interviews with high-profile experts Dr. Jane Goodall, environmentalist and former actress Suzy Amis Cameron and Cowspiracy co-director Keegan Kuhn, as well as experts from the fields of ecology, economy, politics, medicine and more. Well balanced and based on solid science, it exposes the brutal animal cruelty, the sustainability crisis as well as the dangerous denial of impending agricultural disruption, but it also offers innovative solutions for countries around the globe to change their fate. Exceptional research, insightful scripting and tight editing.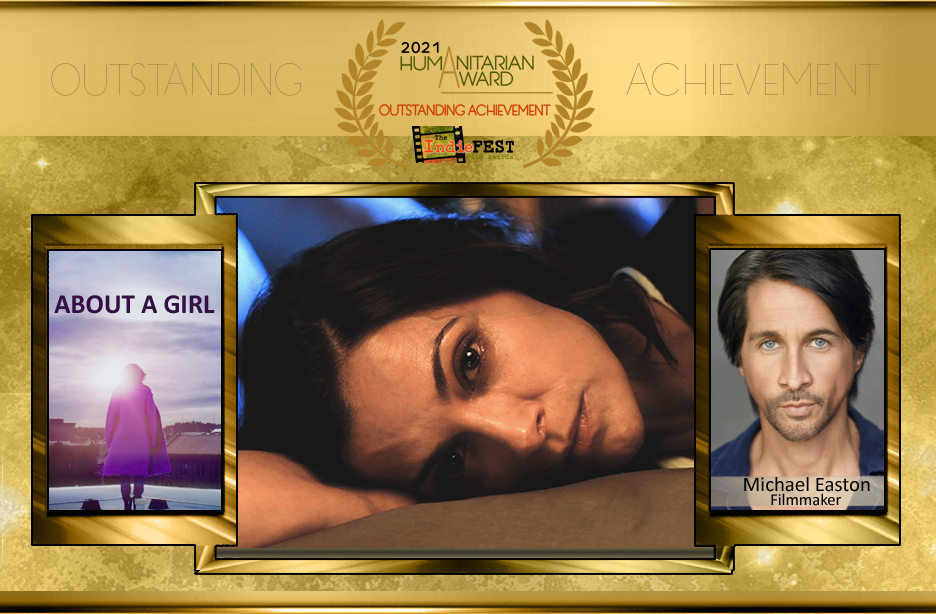 Michael Easton (USA), About a Girl, Film Short – Directed by Emmy-nominee Michael Easton and written by and starring Emmy-nominee Rebecca Budig – About a Girl is an emotionally impactful short film about a mother suffering from severe post-partum depression and its  devastating impact on her and her family. A deeply insightful script and skillful direction lays the foundation for Budig's pitch-perfect performance.

Greg Newberry (USA), Who is Amos Otis?, Film Feature – An enthralling film that expertly captures the zeitgeist of our current day. When a presidential assassin stands trial, he claims self-defense and that he's on a suicide mission to save the world from his target's actions. His provocative testimony puts our country on trial and confronts our divisive political climate head-on. Is he a mad man, a con man or a time traveling savior of the world?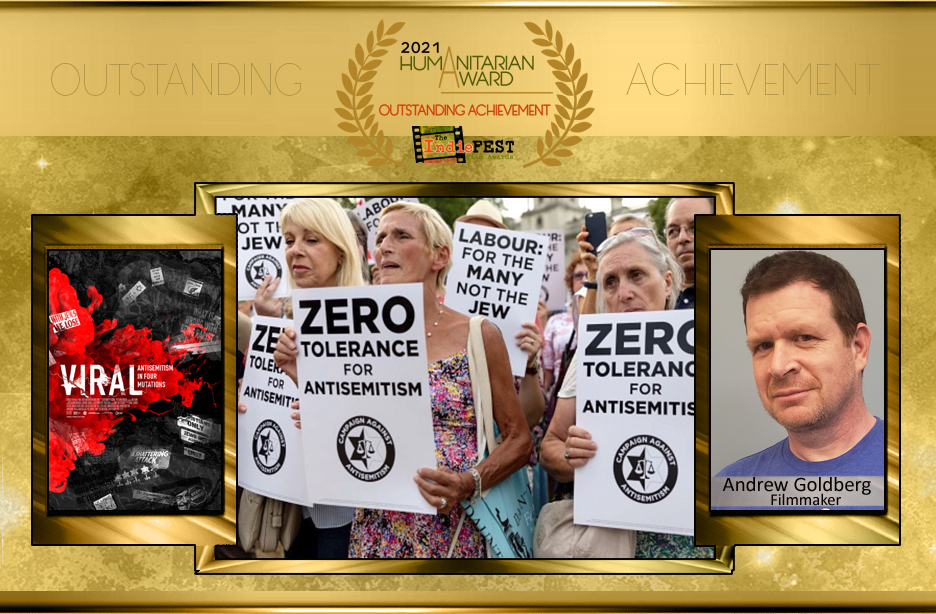 Andrew Goldberg (USA), Viral: Antisemitism in Four Mutations, Doc Feature – Emmy-winner Goldberg's chilling doc about the terrifying rise of global antisemitism in ways not seen since the 1930s. Superbly crafted from research to production. Narration by Golden Globe-winner Julianna Margulies, interviews with President Bill Clinton, Tony Blair, Fareed Zakaria, George Will and more.

Frances Causey (USA), The Long Shadow, Doc Feature – Emmy Award-winning former CNN Senior Producer Causey, and producer Sally Holst deliver a potent, informative and excruciatingly honest portrait of systematic racism in the USA as she traces her family's legacy of white privilege, from slavery to modern day. Outstandingly researched, superbly scripted, impacful and beautifully crafted.

Ronan Tynan (Ireland), Bringing Assad to Justice, Liberation / Social Justice – The remarkable story of efforts working against the odds to make one of the worst regime's of our time accountable for heinous crimes without parallel since the Nazis. Told at great personal risk from torture survivors Anwar al-Bunni, Mazen Darwish and others it delivers a potent and impactful message.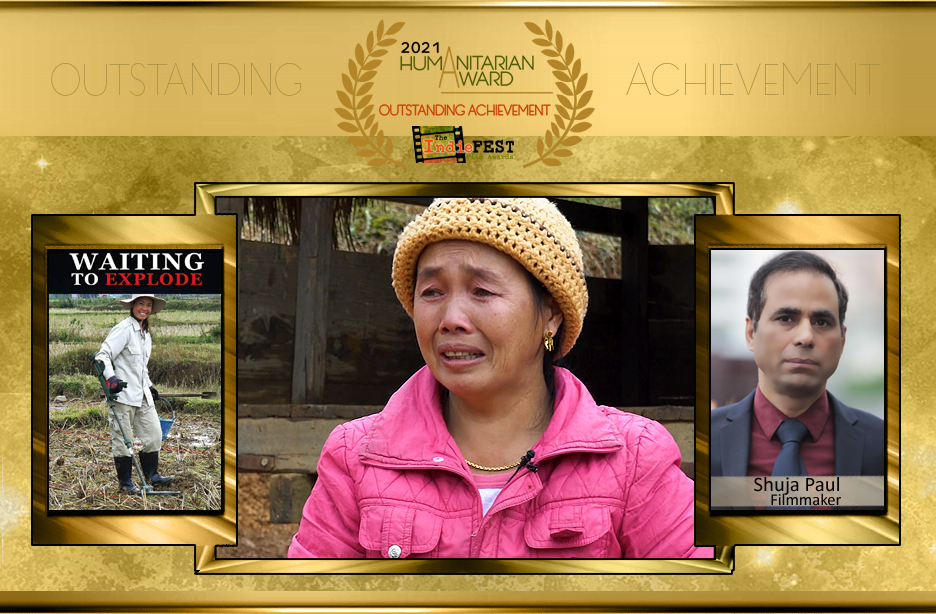 Shuja Paul (USA), Waiting to Explode, Documentary Short – About the lingering impacts of nine years of saturation bombing with anti-personnel bombs and other ordnance during the "Secret War" in Laos (1964-1973). Interview with  people active in accelerating UXO clearance. Weaves interviews, photographs, and fact while following injured victims of anti-personnel bomb explosions.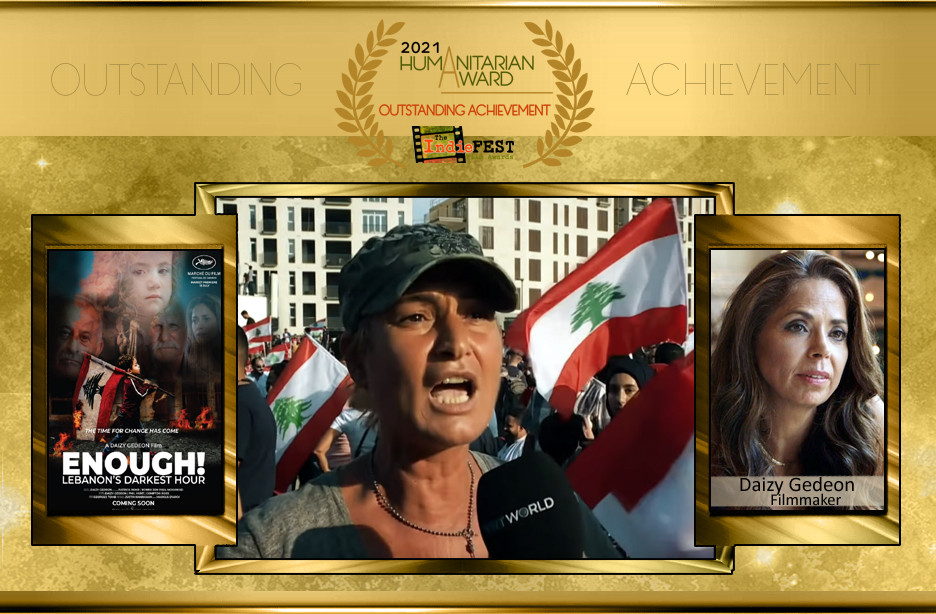 Daizy Gedeon (Australia), ENOUGH! Lebanon's Darkest Hour, Documentary Feature – The film follows the Australian-Lebanese filmmaker Daizy Gedeon's independent introspection into how Lebanon has ended up in a state of complete catastrophe, exposing the country's dark underbelly which is its most sinister enemy.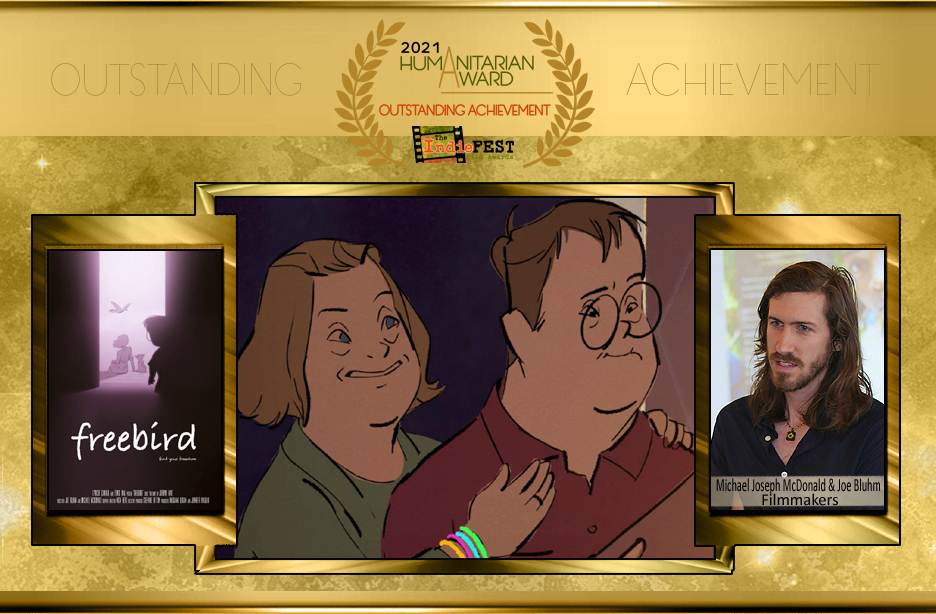 Michael Joseph McDonald and Joe Bluhm (Canada), FreeBird, Disability Issues – A story about a boy with Down Syndrome, his loving mother, absent father, bullies and a life-long crush. It asks "Why does the world assume that a disabled life is not profoundly beautiful?" Touching and deeply poignant. From L'Arche Charity, Academy Award-winning studio Tonic DNA and a soul stirring song by Jordan Hart.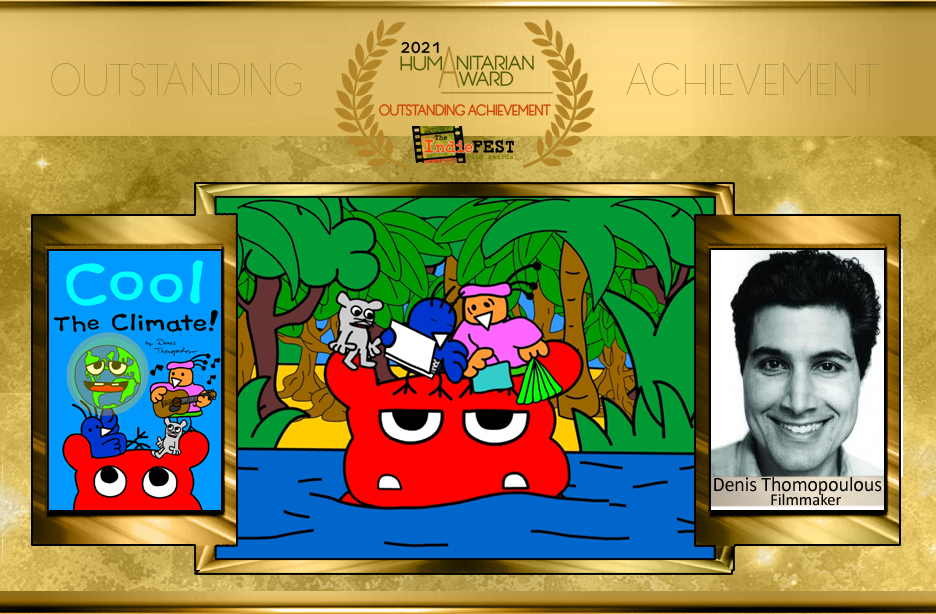 Denis Thomopoulos (USA), Cool The Climate!, Children / Family Programming – Simon the Hippo and friends go on an adventure while learning about the world's changing climate, the role that carbon dioxide and methane play and the green habits we can all develop to help cool the climate. The animals find out about Greenhouse Effect, the Food Chain, the "Three Rs" (Reducing, Reusing, Recycling), Composting, and Carbon Offsetting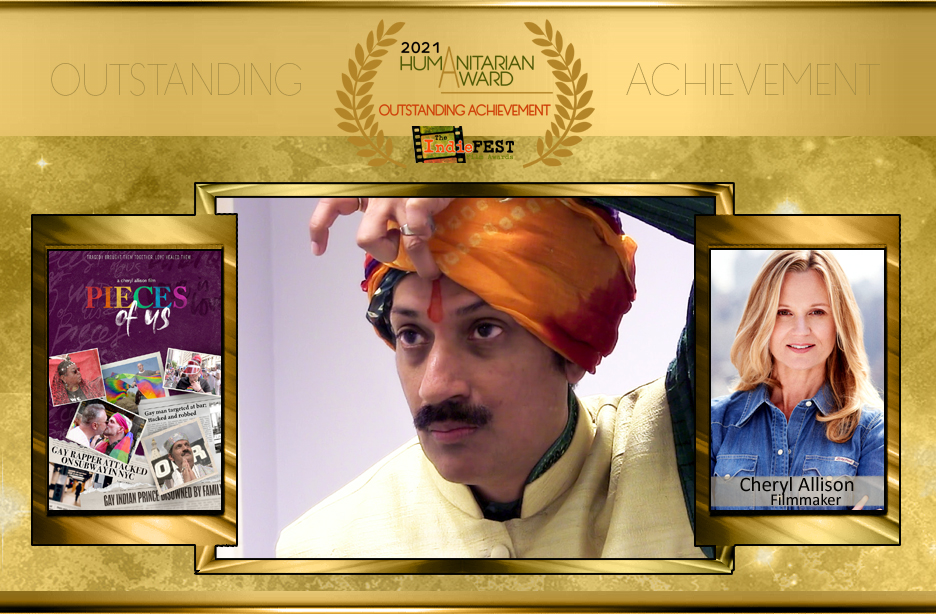 Cheryl Allison (USA), Pieces of Us, Documentary – an intimate look at the personal journeys of five very different gay, straight and transgender people inexorably changed by LGBTQ+ hate crime, whose lives become intertwined through the brave choice to take their recovery public, inspiring the survivor in all of us.

Fella Cederbaum (USA), A Test, Script / Writer

Chris John Brooke (United Kingdom), Hiroshima City of Water, Documentary Feature


Patricia Nazario (USA), Backstreet to the American Dream, Documentary Feature, Women Filmmakers

Haider Khan (India), ROHINGYA "People from Nowhere ", Movie Trailer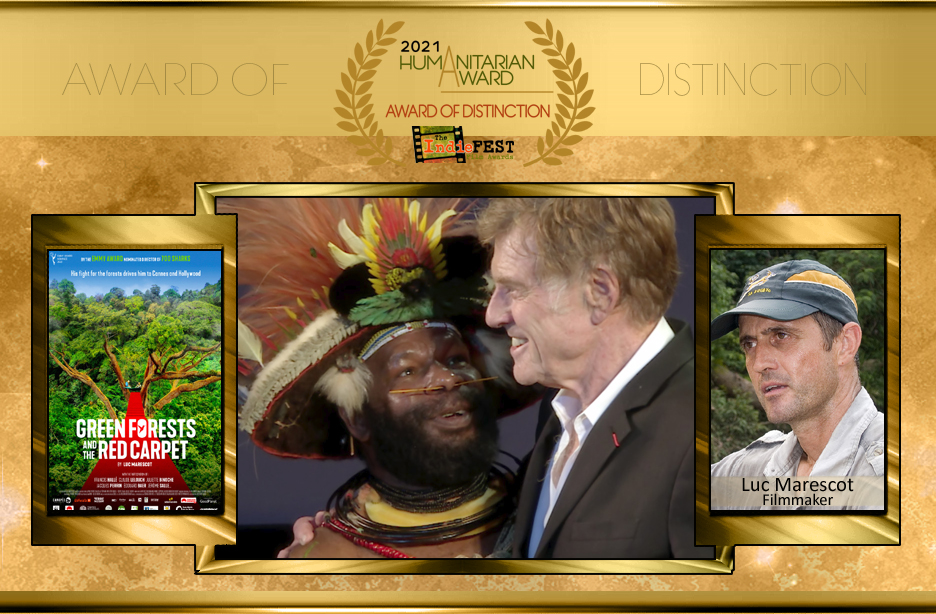 Luc Marescot (France), Green Forests and Red Carpet, Documentary Feature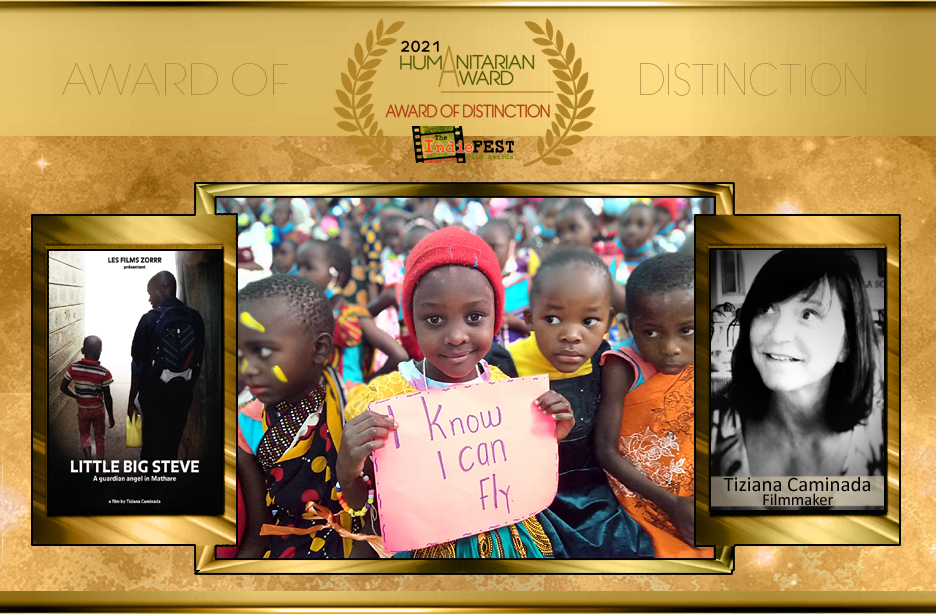 Tiziana Caminada (Switzerland), Little Big Steve, Documentary Short

Stephen Janis (USA), The Friendliest Town, Documentary Feature

Robert Griffith (USA), The Judge – Character, Cases, Courage, Documentary Feature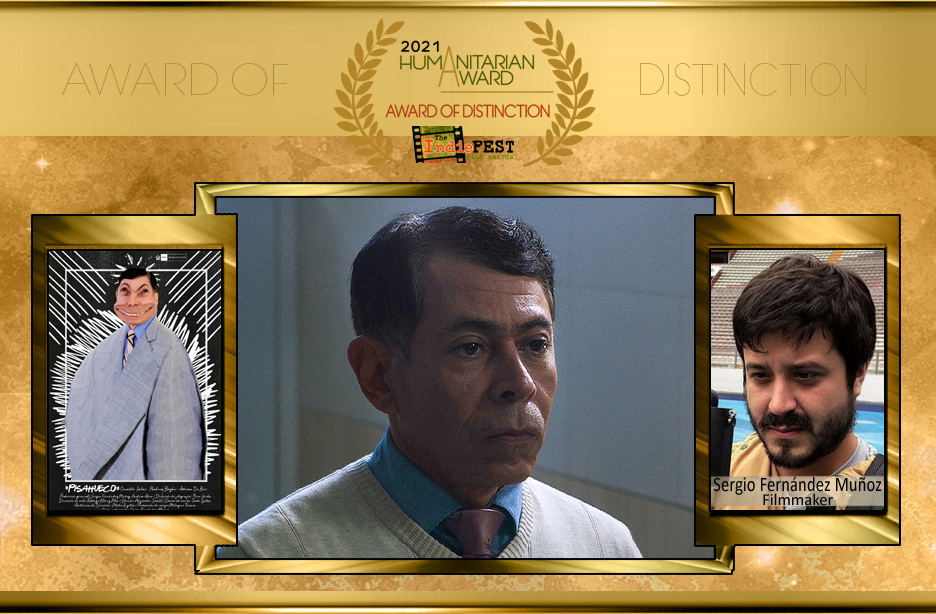 Sergio Fernández Muñoz (Peru), Holestepper, Film Short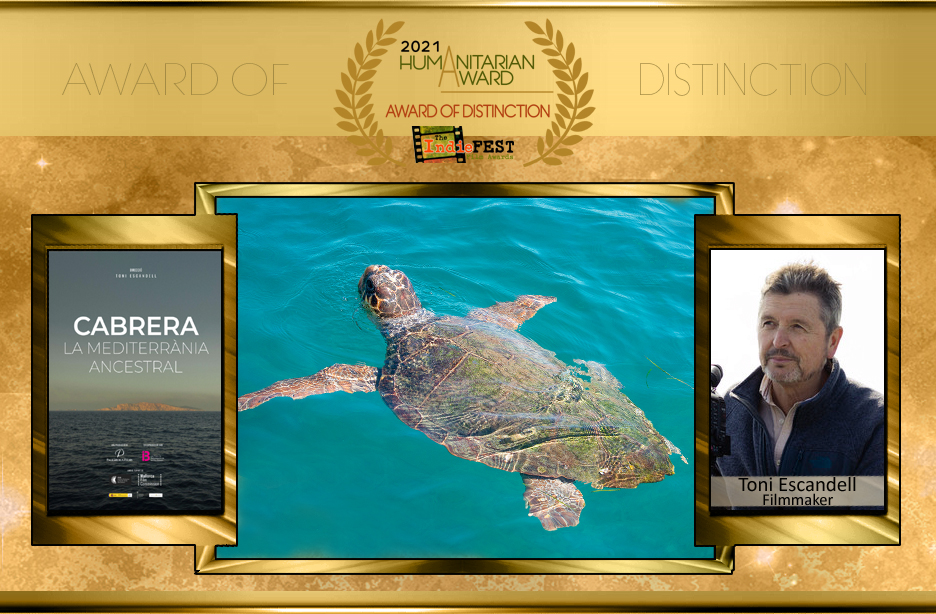 Toni Escandell (Spain), CABRERA,  The Ancestral Mediterranean, Nature / Environment / Wildlife

Richard Andrews and Tom Andrews (United Kingdom), Strawberry Fields Forever, Film Short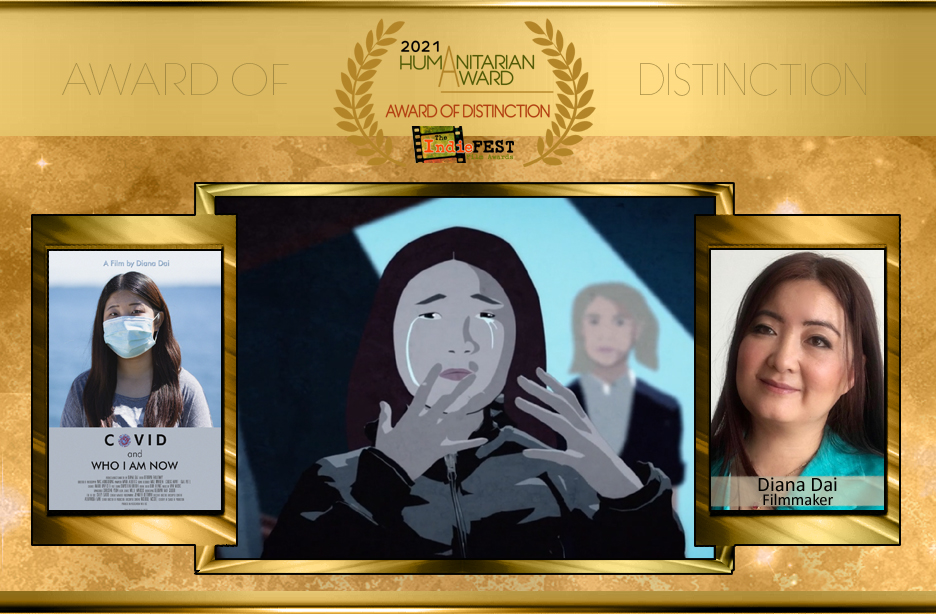 Diana Dai (Canada), Covid and Who I am Now, Documentary Short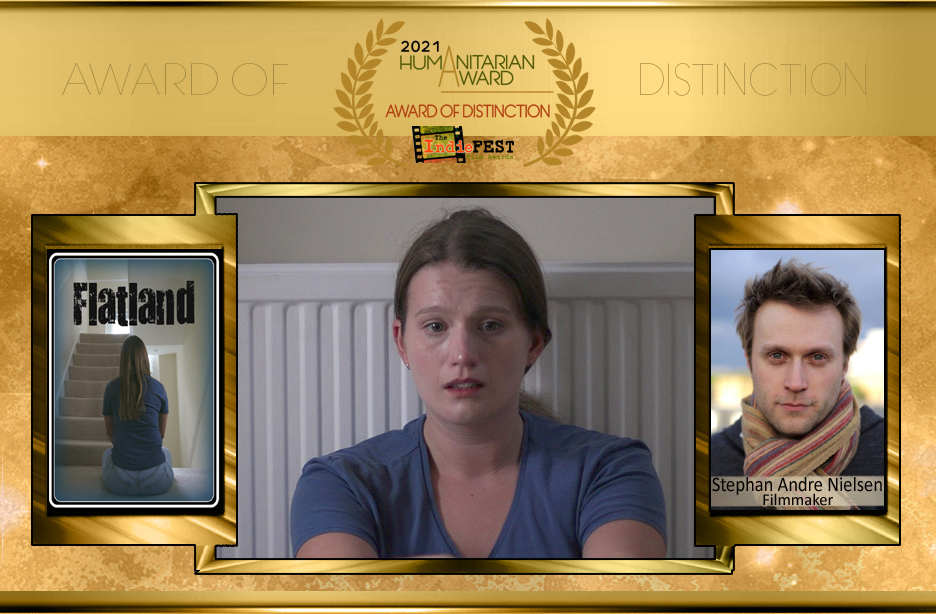 Stephan Andre Nielsen (United Kingdom), Flatland, Film Short

Anthony Ash Brennan (Australia), We Are Conjola – Our Fire Story, Documentary Feature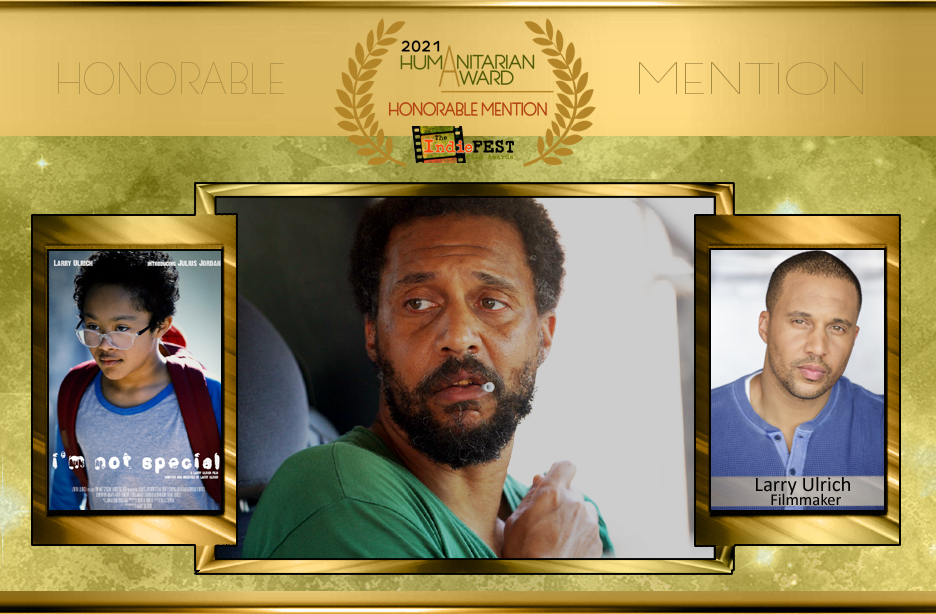 Larry Ulrich  (USA), I'm Not Special, African American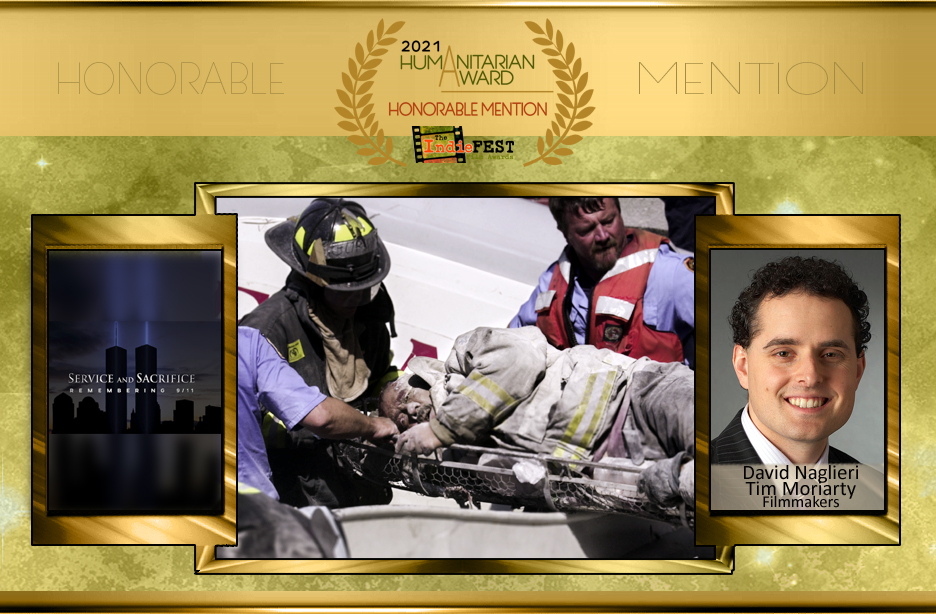 David Naglieri and Tim Moriarty (USA), Service and Sacrifice: Remembering 9/11, Documentary Short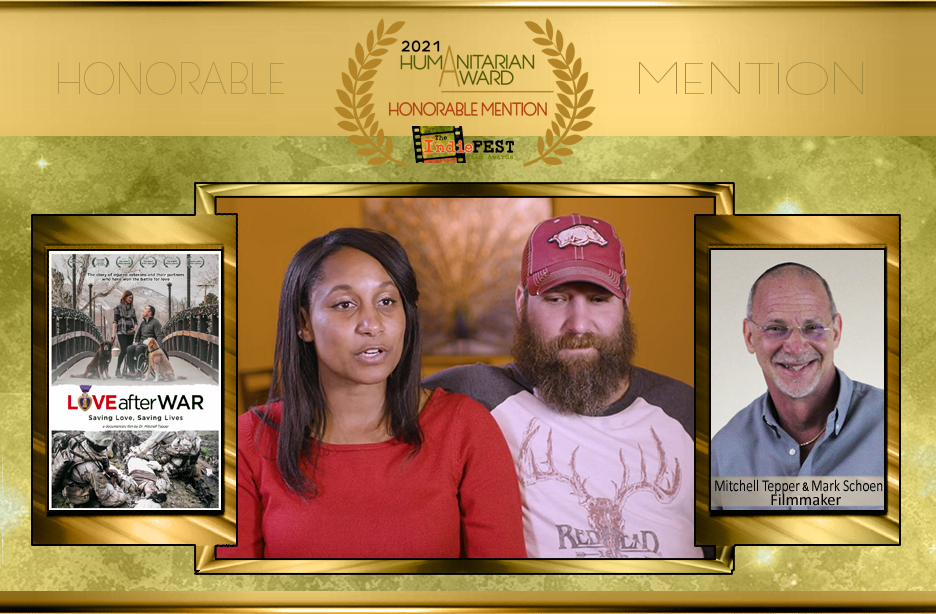 Mitchell Tepper and Mark Schoen (USA), Love After War, Disability Issues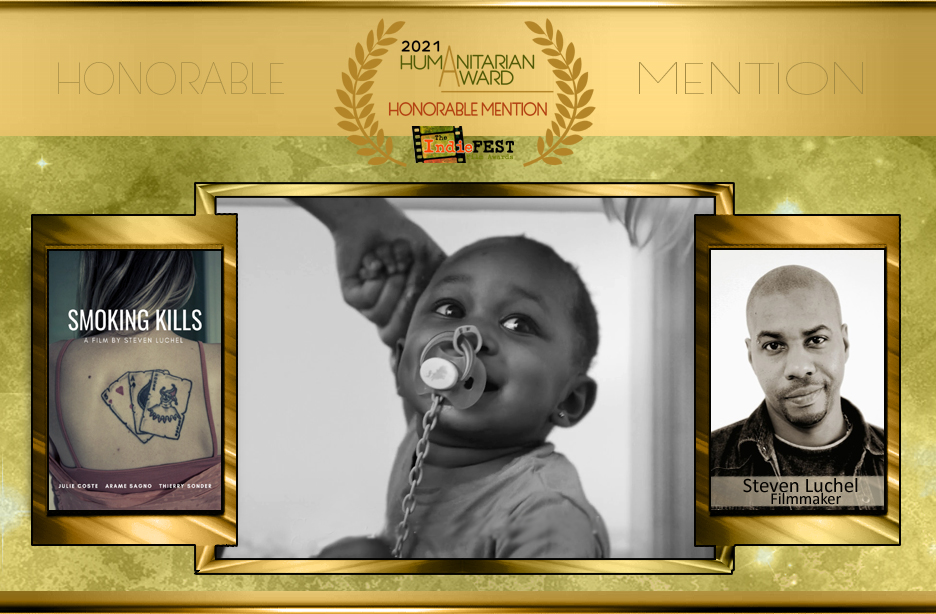 Steven Luchel (France), Smoking Kills, Film Short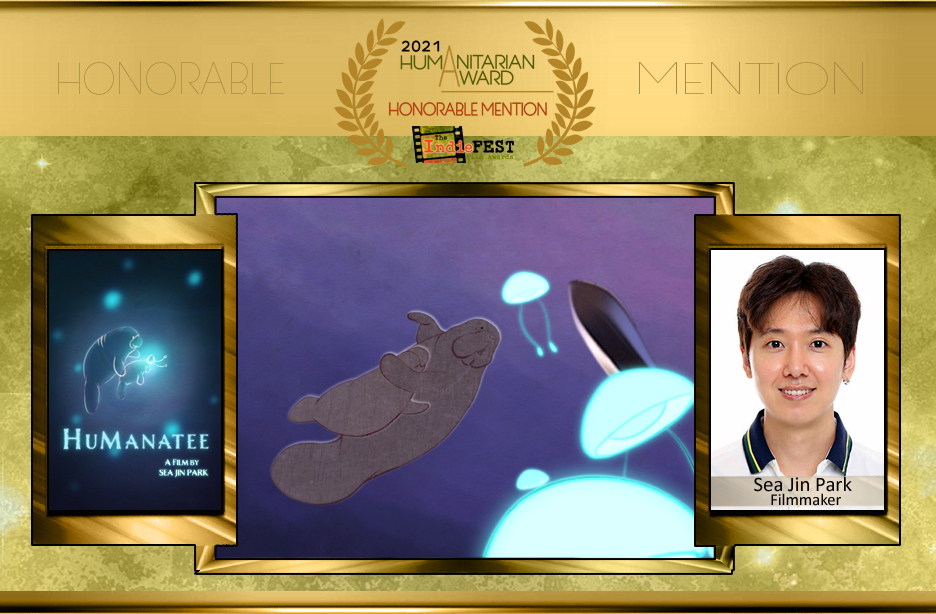 Sea Jin Park (USA), HuManatee, Animation, Film Short, Nature / Environment / Wildlife (Student)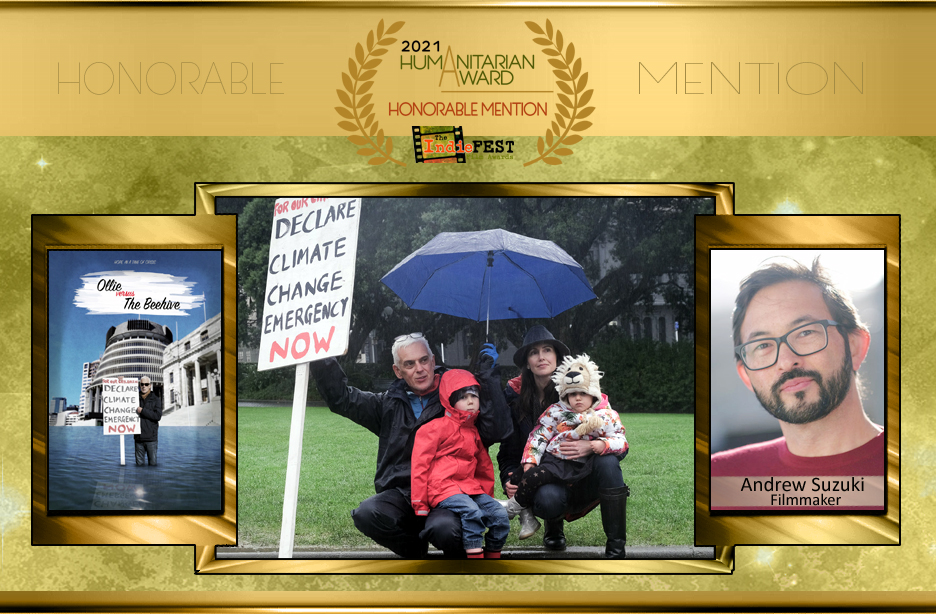 Andrew Suzuki (New Zealand), Ollie versus The Beehive, Documentary Feature, Contemporary Issues / Awareness Raising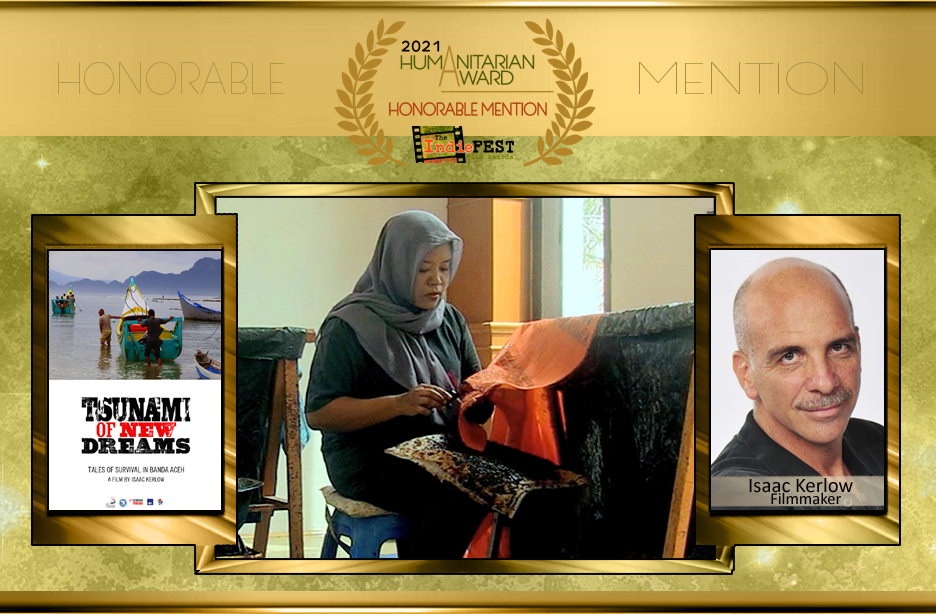 Isaac Kerlow (USA / Mexico), Tsunami of New Dreams, Documentary Feature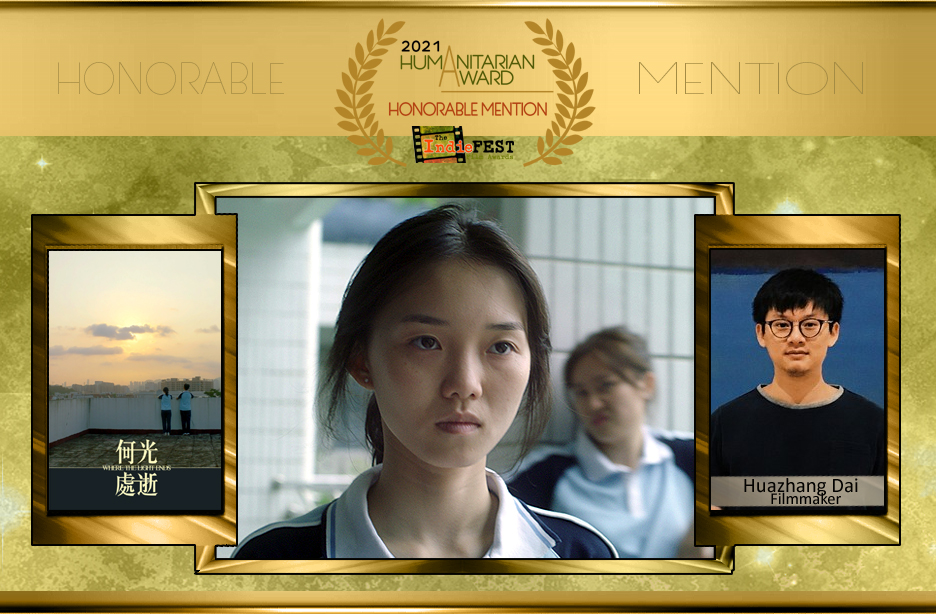 Huazhang Dai (USA), Where the Light Ends, Asian (Student)

Heloise Magny (Canada), Keep Painting, Mom, Animation

Karen Bartholomew, Rich Rusk, Dan Watson and Charli Ward; Mind the Gap and Gecko (United Kingdom), A Little Space, Experimental

Daniel Sheahan (USA), Disconnected, Liberation / Social Justice / Protest (Student)

Jill Roberts (Canada), Sensei, Documentary Short, Disability Issues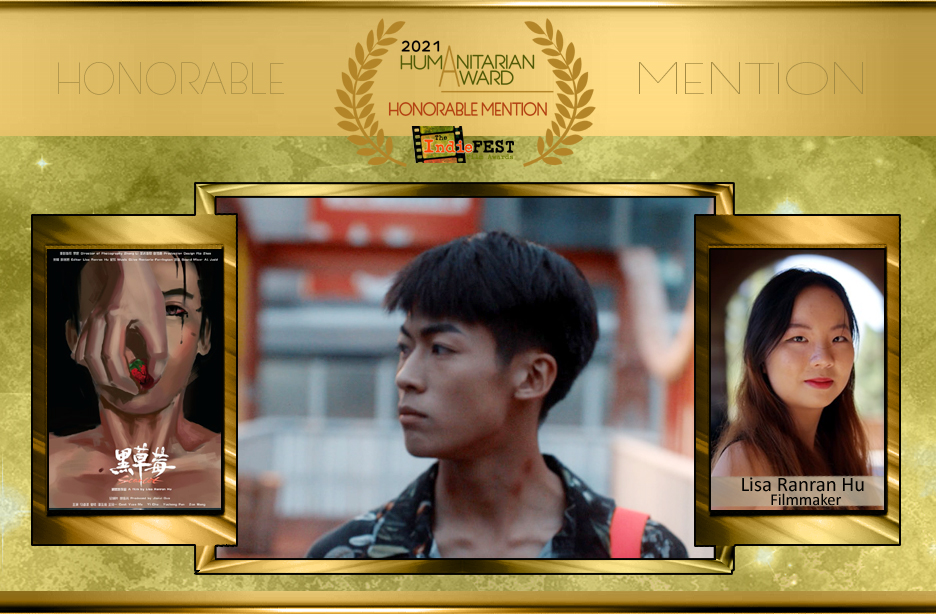 Lisa Ranran Hu (USA), Scarlet, Asian, LGBT (Student)