2015 HUMANITARIAN AWARD WINNERS
The Humanitarian Award  honors filmmakers who are bringing awareness to issues of Ecological, Political, Social Justice, Health and Wellness, Animals, Wildlife, Conservation and Spiritual importance.      Congratulations to this year's illustrious winners who are committed to making a difference in the world. To read more about the award click here:


Omo Child: The River and the Bush, John Rowe (USA)
Omo Child: The River and the Bush, John Rowe (USA), Documentary Feature – A film which tells the amazing true story of a young man's journey to end the ancient practice known as Mingi in the Omo Valley, Ethiopia. Mingi means curse and any child who is thought to be Mingi must be killed according to ancient cultural traditions. Lale Labuko, from the Kara tribe, was convinced that no curse existed and he set out to change his tribe and the Omo Valley and in doing so lifting a burden from the shoulder's of the Kara people.  With heartfelt emotion, a captivating narrative and beautiful cinematography this film is impactful in every way.

John Paul II in America:  Uniting a Continent, David Naglieri (USA), Documentary – The papacy of St. John Paul II left an indelible mark on the American continent. Driven by his singular conviction of a "United American Continent "under the patronage of Our Lady of Guadalupe, his papal travels from Argentina to Alaska generated massive crowds, shaped an entire generation, and ultimately changed the course of history. Narrated by Academy Award nominee Andy Garcia.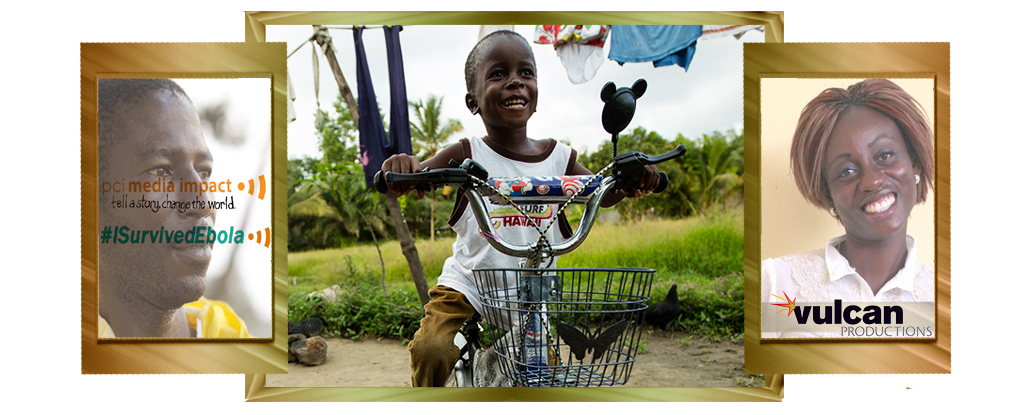 #I Survived Ebola, Vulcan Productions and PCI Media Impact (USA), Film Short – A global campaign that places Ebola survivor stories at the center of efforts to inform, protect, and inspire. #ISurvivedEbola is the first campaign to directly engage Ebola survivors from Liberia, Sierra Leone and Guinea in delivering key protective messages about the disease to affected communities, and to highlight stories of hope and resilience in the midst of the ongoing outbreak. Vulcan Productions and Microsoft Co-Founder Paul Allen partnered with PCI Media Impact to leverage the most powerful information platforms available to reach millions of people aimed at stopping the epidemic's progress
Elephants in Motion: Tales of Life Transformation, Narumol Sriyanond (USA), Documentary Feature – A film about conservation told through the stories of special elephants-the abandoned, the abused, the ailing, and the elderly-and their human companions, whose lifetime bond provides a model for true conservation in Thailand. A story of humanity, taking an in-depth look at Thai elephants' life transformation, exploring the unique life journeys of Thai working elephants and their life-time trainer-companions, from logging in the serene evergreen forest in the North of Thailand to struggling for survival in local communities.
Red Lines, Andrea Kalin and Oliver Lukacs (USA), Documentary Feature – In 2011, Syria's Bashar al-Assad answered his nation's demands for freedom by launching a brutal war against his own people. While the U.S. drew red lines for intervention, Assad ramped up the attacks, starving and killing civilians and children, including the use of chemical weapons, leveling cities, targeting journalists and blocking humanitarian aid to millions of victims. Abandoned by the outside world, individual activists stepped in to fill the roles of banned journalists, international aid agencies and feckless foreign governments. Red Lines tells the story of two such young activists, who despite overwhelming obstacles, attempt to establish democratic enclaves in their devastated homeland.
Blood on the Coal, Jeffrey Bird (Australia), Documentary – This remarkable award winning film traces the history of Australia's Queensland coal miners and their Union from the darkest days of the 19th century to the daunting industrial, safety and community challenges driven by giant global corporations today.
IMBA Means Sing, Danielle Berstein (USA), Documentary Feature – A character-driven heartfelt story of resilience and the impact of education. The film follows kids from the slums of Uganda through a world tour with the Grammy-nominated African Children's Choir. The story is told through their perspectives on their one shot journey from poverty to education.  From Emmy and Peabody Award winning producer Erin Bernhardt.
A New Understanding: Science of Psilocybin, Robert J. Barnhart (USA), Documentary Feature – A New Understanding explores the treatment of end-of-life anxiety in terminally ill cancer patients using psilocybin, a psychoactive compound found in some mushrooms, to facilitate deeply spiritual experiences. The documentary explores the confluence of science and spirituality in the first psychedelic research studies since the 1970s with terminally ill patients.
Inside Peace, Cynthia Fitzpatrick (USA), Documentary Feature – Three criminal offenders marked by generations of violence, addiction and poor social conditions attend the Peace Class in a Texas prison, where they struggle to discover their humanity, improve their outlook on life, and rebuild their lives from the inside out.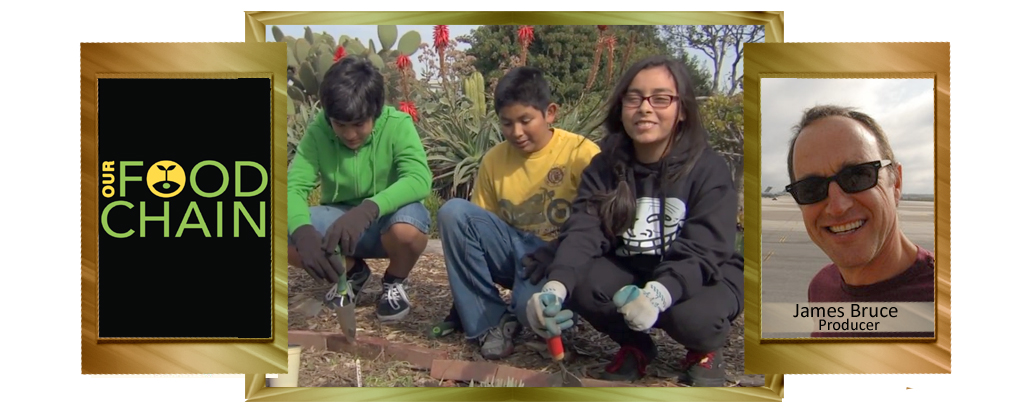 Our Food Chain, James Bruce (USA), Documentary Feature – A documentary film to educate and inspire parents, children, communities and policy makers to get involved in their school lunch programs, improve the food options in their home and in their communities.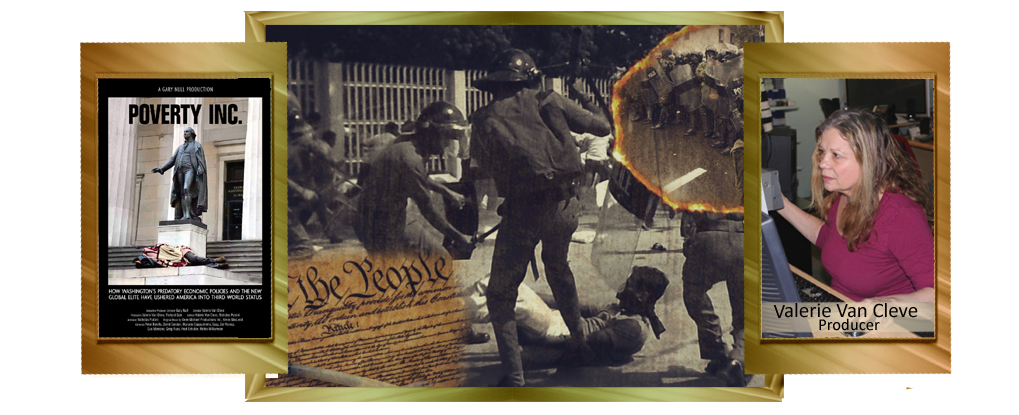 Poverty Inc., Valerie Van Cleve (USA), Documentary Feature – Examining the influence of corporate globalization and exposing the destructive nature of our modern financial system, Poverty Inc. offers a sobering look into predatory economic policies. Engrossing in-depth interviews with some of the world's leading economists, progressive politicians, investigative reporters and philosophers, as well as the voices of America's downtrodden reveal the terrifying threats posed by unregulated capitalism and corporate power. An impactful film from Gary Null Productions.
VERDICT (The LaVena Johnson Death Case), Stanlee Ohikhuare (Nigeria), Film Short – Verdict is the story of a 19 year old American girl LaVena Johnson killed in Iraq. The Army however, calls it SUICIDE and says the case is closed.  A very powerful and horrific depiction of her injuries and how she could not have self-inflicted them.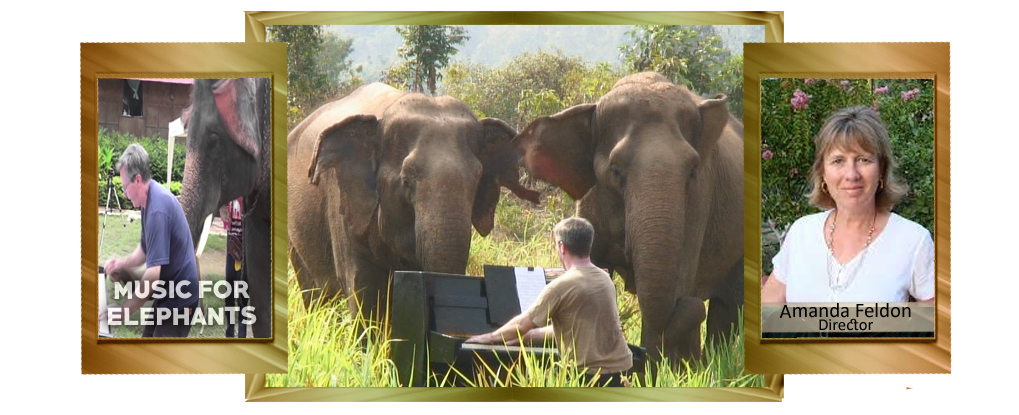 Music for Elephants, Amanda Feldon (United Kingdom), Documentary – Music for Elephants is a unique and moving story about a concert pianist playing the works of the world's greatest classical composers to blind, injured and orphaned elephants at a sanctuary on the banks of the River Kwai in Thailand, with extraordinary results.  A moving piece reminding us of the intelligence and complexity of these wonderful creatures.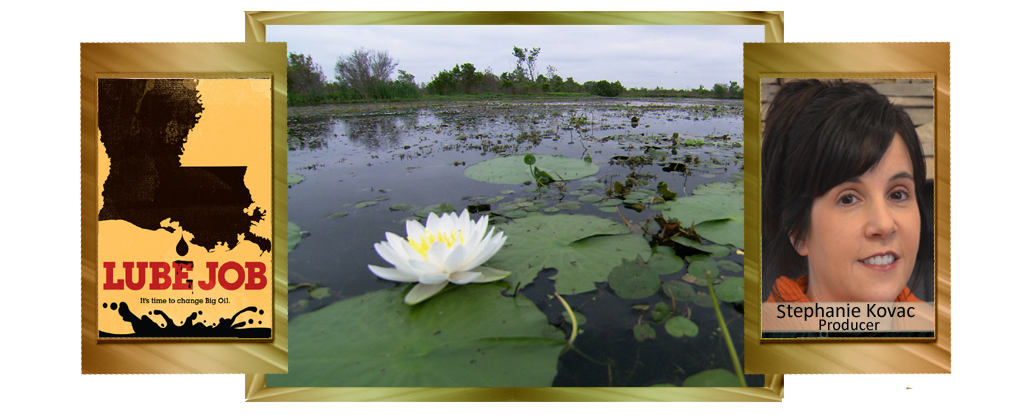 Lube Job, Stephanie Kovac (USA), Documentary – Nearly a decade in the making, LUBE JOB is an in-depth look at Louisiana's century-old relationship with oil and gas, and the resulting environmental holocaust gradually laying waste to its treasured wetlands, revered fishing trade and an age old way of life. With a shocking ending showing the map of Louisiana as it really is now.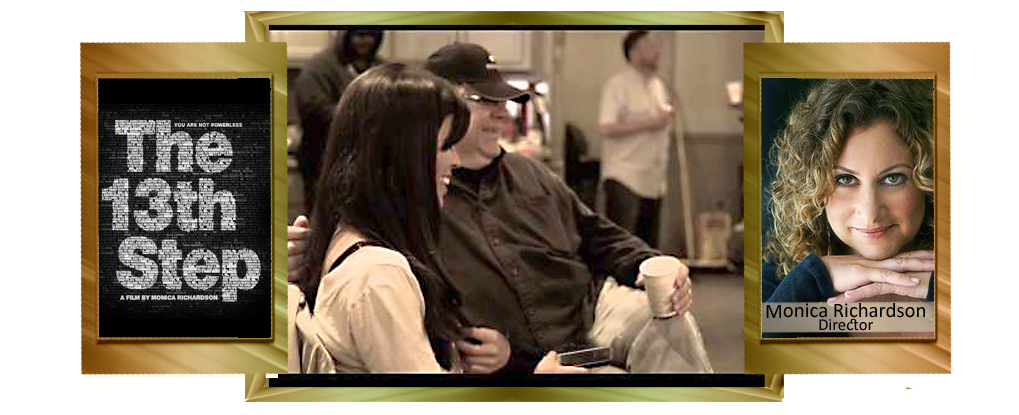 The 13th Step, Paul Griffin (USA), Documentary Feature – exposes the intimate truth about Alcoholics Anonymous, how its 'anonymous' environment has become a breeding ground for sexual predators and violent criminals. The truth will shock you. A former member of AA for 36 years, Monica Richardson has utilized her unprecedented access to members, leadership and victims to gain some of the most compelling footage to date regarding the horrific abuse that occurs within AA and how the organization itself is covering it up.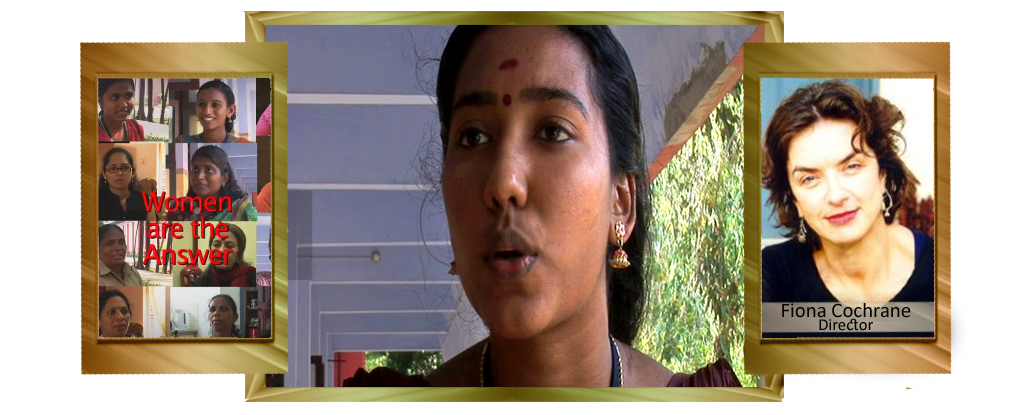 Women are the Answer, Fiona Cochrane (Australia), Documentary – Population growth has been left out of the climate debate because it is seen as controversial, yet it is one of the most important factors. As the global population has passed the 7 billion mark, and India is taking over from China as the most populous nation in the world, one state in southern India has found the solution: Kerala educates its women. The unique history of Kerala and 'the Kerala Model' is outlined, using it as an example of achieving population control in developing countries without coercion.
Rising Voices / Hótȟaŋiŋpi, Lawrence Hott and Diane Garey of Florentine Films/Hott Productions, co-produced with The Language Conservancy (USA), Documentary – Five years in the making, this multi-platform project tells the story of a powerful threat to a Native culture.  The menace is the English language, and the victim seemingly marked for extinction is the Lakota language itself – the language of the Lakota nation, once usually called the Sioux. For the Lakota people, it's a local problem, but it's just one instance of a massive global one – a worldwide epidemic of language extinction.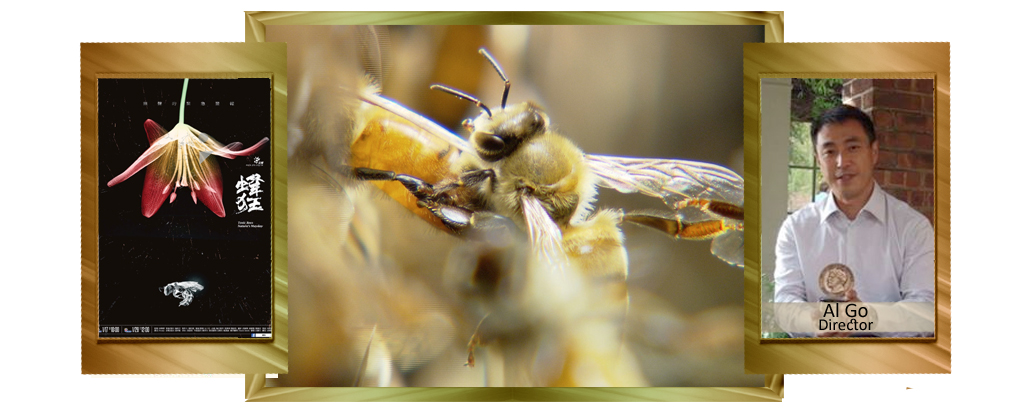 Toxic Bees-Nature's Mayday, Al Go (Taiwan), Documentary – A science documentary that begins with the mass death of bees in recent years and tracks and analyzes Taiwan's world-leading research on bees. By examining the latest research of scholars around the world, Toxic Bees explores the serious impact of pesticides on both our environment and human health.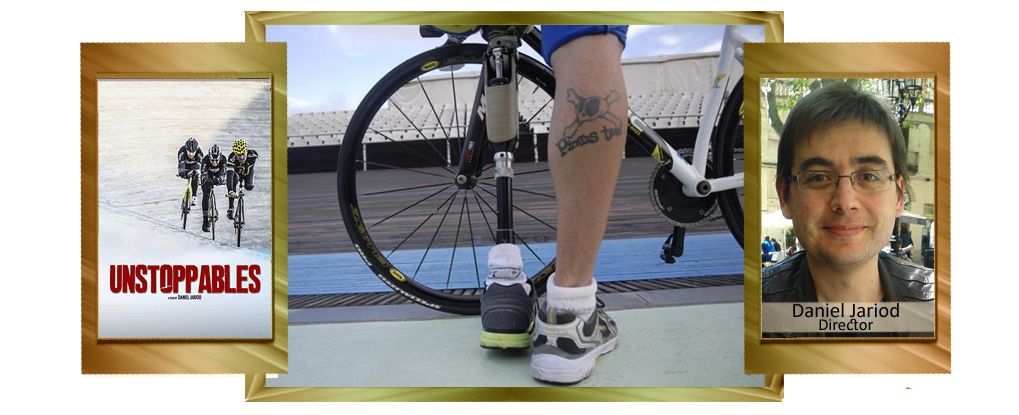 Unstoppables, Daniel Jariod (Spain), Documentary – Unstoppables tells the amazing story of a group of incredible, passionate and socially committed cyclists with physical challenges who call themselves the "Pirates Team".  It is an inspiration story about fighting one's fears, how a great misfortune can be the starting point for new extraordinary life experiences.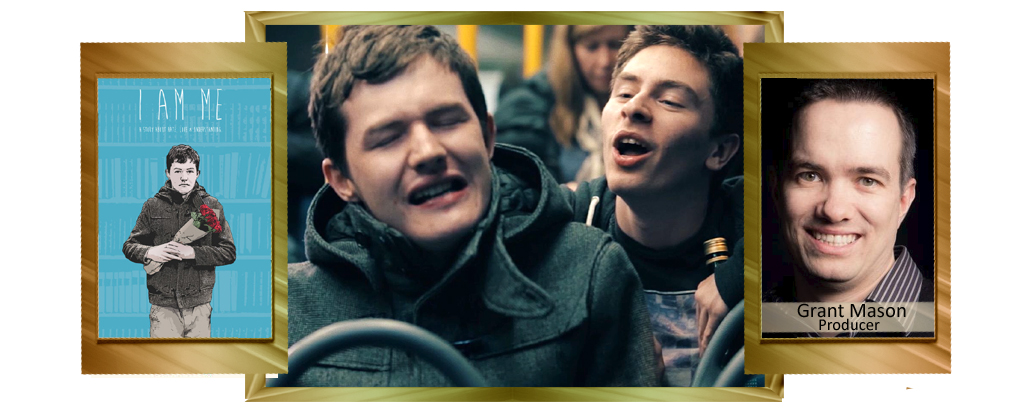 I Am Me, Grant Mason (United Kingdom), Film Short – The story of 24 year old Charlie, a young man with a learning disability and autism. His mum is ill and struggling with his care, so his brother Tom is keen that he takes steps towards living a more independent life. Charlie is harshly abused by local youths It is a hard hitting and emotional film that explores many complex issues surrounding the effects of disability hate crime, in a thought provoking yet sensitive way.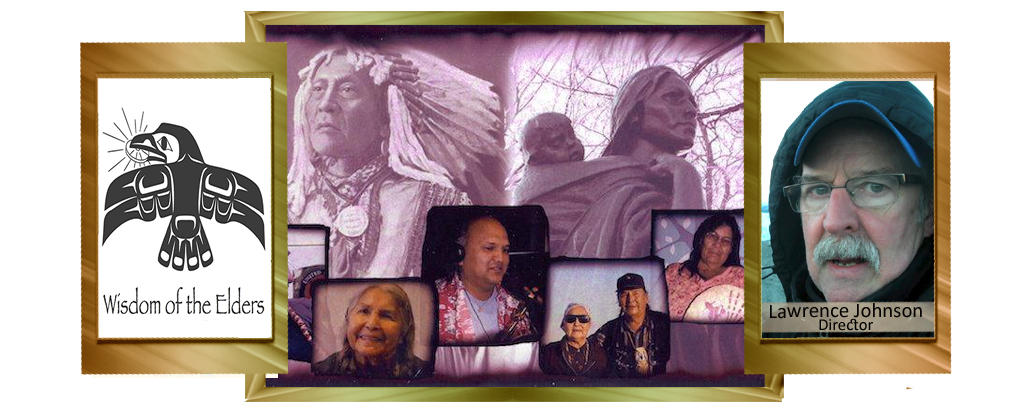 The Cutting Edge: Climate and The People of the Whale, Wisdom of the Elders, Inc. (USA), Documentary – This documentary film series allows the viewer to see and hear the changing world of nature from the astute observations of indigenous elders whose ancestors have watched over this land for thousands of years.