2018 HUMANITARIAN AWARD WINNERS
The Humanitarian Award  honors filmmakers who are bringing awareness to issues of Ecological, Political, Social Justice, Health and Wellness, Animals, Wildlife, Conservation and Spiritual importance and combining that with quality filmmaking craft. Congratulations to this year's illustrious winners who are committed to making a difference in the world. To read more about the award click here:
Living in the Future's Past – Susan Kucera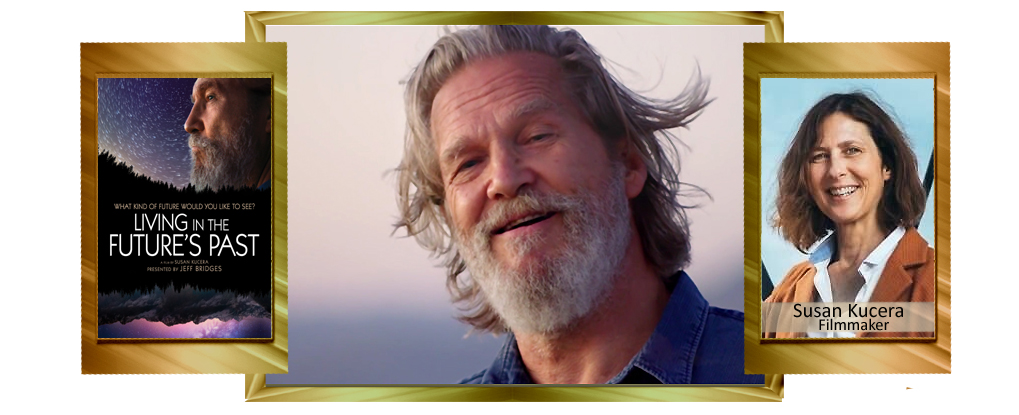 Susan Kucera (USA), Living in the Future's Past, Doc Feature – Academy Award Winner, Jeff Bridges presents this beautifully photographed tour de force of original thinking on who we are and the environmental challenges we face. Prominent scientists and authors, weave evolution, emergence, entropy, dark ecology, and what some are calling the end of nature, into a story that helps us understand our place among the species of Earth's household. The film upends our way of thinking and provides original insights into our subconscious motivations, the unintended consequences and how our fundamental animal nature influences our future as Humankind. This is not your typical conservation doomsday doc – deft direction ensures it does not preach but leaves the viewer with intelligent contemplation. Uniquely incorporating neuroscience, physics, anthropology, economics and personal psychology. Per Kucera – "Because of the varied nature of the film, nobody is or should be, walking away with the same thing. Emergence, energy, entropy and a re-thinking of the porous boundaries of nature are several important messages. We wanted people to take the information and apply it to their lives in different and creative ways."

Charles Burnett ad Daniel Loewenthal (USA), Power to Heal: Medicare and the Civil Rights Revolution, Documentary Feature – Emmy-nominated Danny Glover (Lethal Weapon) narrates this fascinating and superb documentary of the historic struggle to secure equal health care for all Americans. Revealing how the government, medical professionals and civil rights activists, leveraged Medicare funding to desegregate hospitals. Aired on PBS.
Billie Mintz (USA), The Guardians, Documentary Feature – Guardians illuminates the legal kidnapping of elderly people in a lucrative business that drains seniors' life-savings and robs them of their freedoms all within the Nevada Guardianship and Family Court systems. Victims and their families are caught in a scheme that has allowed corrupt court-appointed guardians to take total control over their healthcare and financial decisions, isolate them from their families and empty their bank accounts. Hosted by Billie Mintz, (National Geographic Explorer) this compelling and creatively crafted doc presents shocking information with deft direction, effective flashbacks and a compelling 'story within a story'. In conjunction with the Documentary Channel.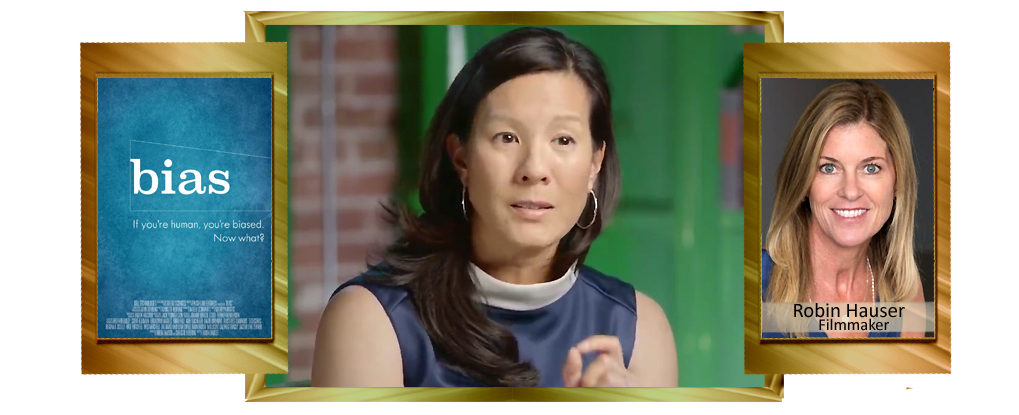 Robin Hauser (USA), bias, Documentary Feature – bias is a film that challenges us to confront our hidden biases and understand what we risk when we follow our gut. Through exposing her own biases, award-winning documentary filmmaker Robin Hauser highlights the nature of implicit bias, the grip it holds on our social and professional lives, and what it will take to induce change. A powerful examination that forces the viewers to take an honest appraisal of their own biases.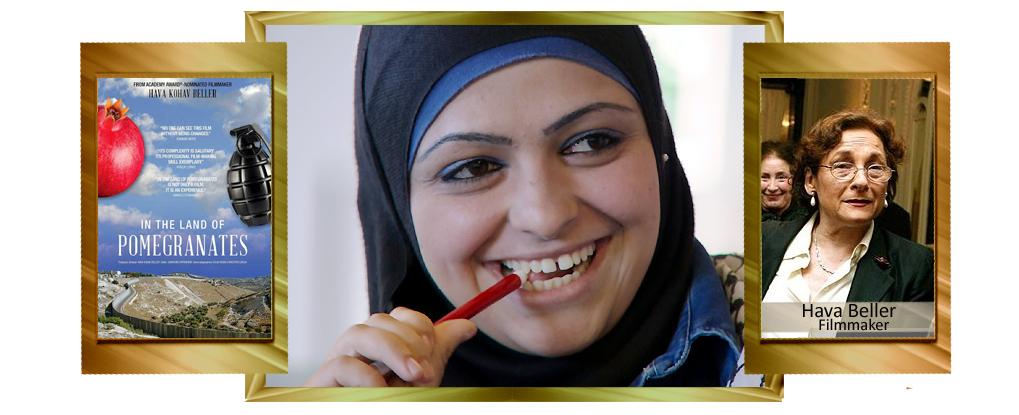 Have Beller (USA), In the Land of Pomegranates, Documentary Feature – Oscar-nominated Beller creates a suspenseful, multi-layered doc centered on a group of young people born into a violent and insidious ongoing war in a retreat for young Israelis and Palestinians revealing the paradoxes and contradictions and the raw center of the conflict. Captivating and illuminating.
Sabine El Gemayel, Zapped Productions (USA), Generation Zapped, Documentary Feature – Generation Zapped is an eye-opening documentary which reveals that wireless technology poses serious health risks from infertility to cancer. A solution-oriented exposé that reveals the alarming health hazards of our wireless age. Weaves interviews, news footage, motion graphics, and real-life personal stories to tell the story of how the telecommunication industry thrives as a multi-billion dollar business at the expense of all of us. The film suggests ways to reduce your exposure and protect your family.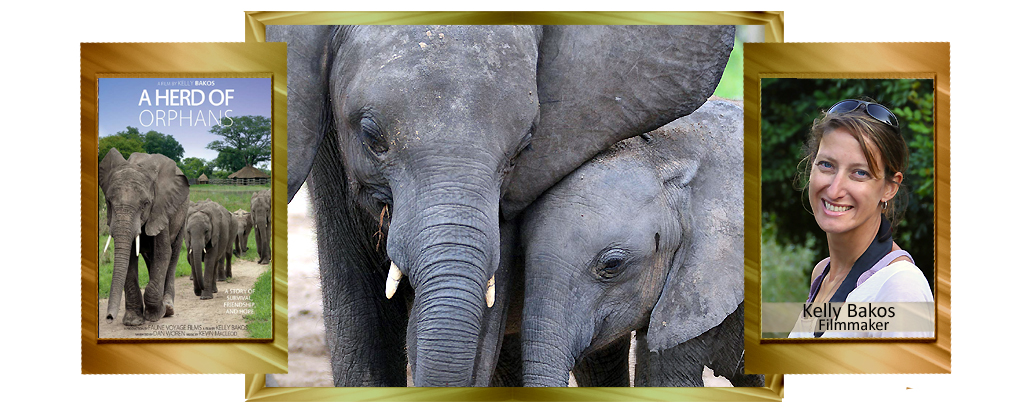 Kelly Bakos (USA), A Herd of Orphans, Documentary Feature – The illicit ivory trade is taking a toll far beyond the reaches of our imagination. When adult elephants are slaughtered by poachers for their tusks, young calves are by their side and witness the traumatizing events. Unable to survive without the care of a mother or herd, they are left to die in the wild. Their survival is dependent on the extraordinary people who dedicate their lives to protecting and raising them at an elephant orphanage tucked deep within Kafue National Park in the heart of Zambia. This film is an inside look into their lives and the struggles they face as they grow up as A Herd of Orphans.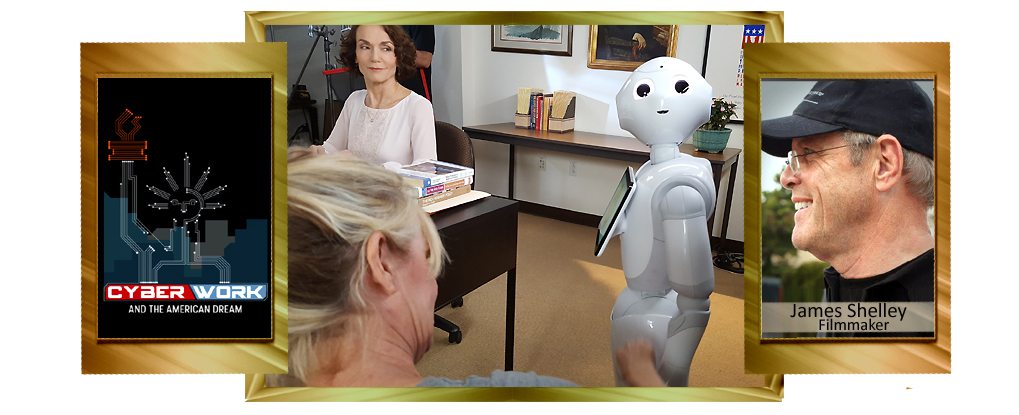 James Shelley, Shell Studios, LLC (USA), CyberWork and the American Dream, Documentary Feature – An independent, educational film designed to stimulate debate about humanity's future–and confidence in our power to shape it. Blending daring archival footage with interviews from luminaries such as columnist Thomas Friedman, inventor Astro Teller, and historian Niall Ferguson, Cyberwork examines the coming impact of Artificial Intelligence on jobs. It skewers doomsday worries while pointing to the urgent need for better responses by business and government. The film also delves into individual responsibility.
Michael B. Chait (USA), Untamed Tongue, African-American – Telly-award winner Chait creates a moving "reaction piece" to social injustice and how the black citizen's image has been misshapen into one of criminality. Stripped down sets and stunning lighting support the raw emotion of the actors. Stars Lance Newton (Cedar Rapids, Chicago Fire).
Valerie Van Cleve and Gary Null (USA), Curing the Incurable?, Documentary Feature – Leading doctors reveal how they've treated & reversed "incurable" cases without drugs or surgery. Acclaimed natural health and nutrition expert Gary Null interviews medical experts, using new techniques, cutting edge science, along with breakthrough methods, to restore people to optimal health. Where conventional medicine leaves off, a holistic approach has shown a new light on health and wellness. One can find harmony and peace, in body, mind and spirit, by understanding the underlying causes of illness. Follow some of the world's leading experts, who guide you through these techniques, and learn about new lifestyle changes, that will dramatically improve your life. 
Sara Zaker (USA / Bangladesh),Ending Child Marriage – Bus and Ending Child Marriage – Kazi, Public Service Programming / PSA and Use of Film / Video for Social Change – In conjunction with Asiatic Marketing Communications Limited and UNICEF – Ending Child Marriage is a national multimedia campaign of five short films designed to make prevention and active rejection of child marriage everyone's responsibility in Bangladesh. These emotional videos, which also feature the number of a support hotline, have been viewed by millions of people online.
 
Salar Sadoughi (Iran), Are You Volleyball?, Film Short – Deftly directed by Mohammad Bakhshi, a group of Arabic speaking asylum seekers arrive to an English speaking country border and can't keep going. They have conflict with border soldiers every day until a deaf-mute young boy becomes a catalyst for better communication between two groups…and a metaphor for understanding and commonality between all people.
Jeff Witzeman (USA), Flipping the Script:  When Parents Fight Back, Documentary Feature – Few know that children already in remission from cancer, are forced by doctors into long term (2-4 year) chemotherapy mostly to horrendous consequences. But parents are fighting back. They are demanding better. And they are finding a way through where none has been found before. Compelling and illuminating.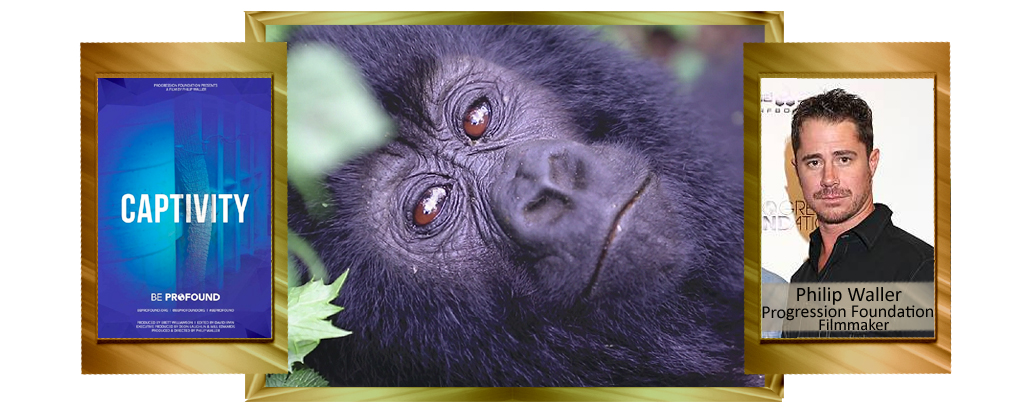 Philip Waller (USA), Captivity, Documentary Feature – Revealing footage of the treatment of animals in zoos, circuses and sea life parks and the effects caused by these captive situations. Highlights the broader scope of environmental threats world-wide. From the cause oriented Progression Foundation, featuring Jorja Fox (West Wing, CSI) and Kelly Hu (Teenage Mutant Ninja Turtles).
Isaac Kerlow (Singapore), HAZE, It's Complicated…, Documentary Feature – Presents the scientific facts behind the issue of peat haze as well as points of view and opinions from local and regional stakeholders. The burning of the peat forests throughout Southeast Asia creates pollution, and this poses significant challenges to human health and economies. Although somewhat mitigated in recent years the critical issues are yet to be solved. A complete solution to this complex issue will not be a simple one.
Alan Lacy and Dean Cannon (USA), Gray Area: Wolves of the Southwest, Nature / Environment / Wildlife – explores the complexities surrounding the Mexican Gray Wolf Recovery Program – one of the world's most endangered species. Wolves are adored and loathed by many, raising the question; "Is it possible for man and wolf to coexist?" Through compelling cinematography and dedicated characters, this film shows the story of the Mexican wolf as never seen before. More than a film, it is a tool designed to help resolve some of the most complex issues surrounding the recovery of the Mexican wolf.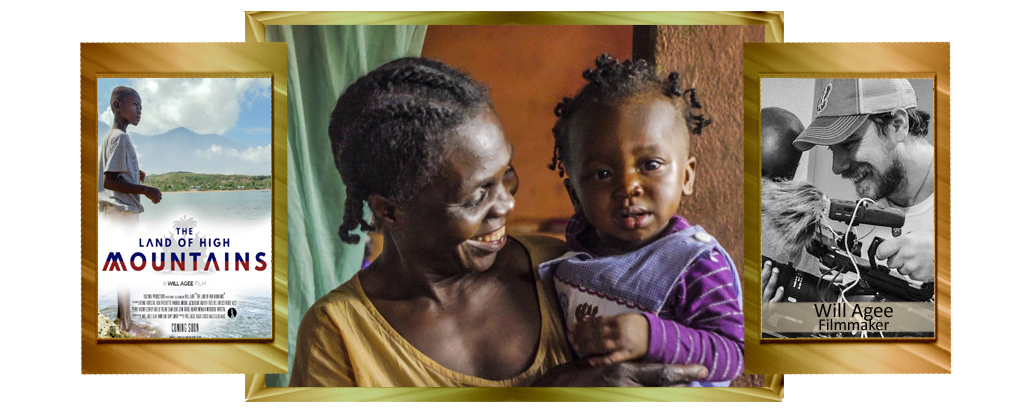 Will Agee (USA), The Land of High Mountains, Documentary Feature – The Land of High Mountains is the inspiring true story of Saint Damien Pediatric Hospital, the only pediatric hospital in Haiti. It is a powerful account of the many people, both Haitian and foreign, who are working together to help the most vulnerable and realize the dreams of a nation. A touching tribute to the everyday heroes and their incomparable dedication.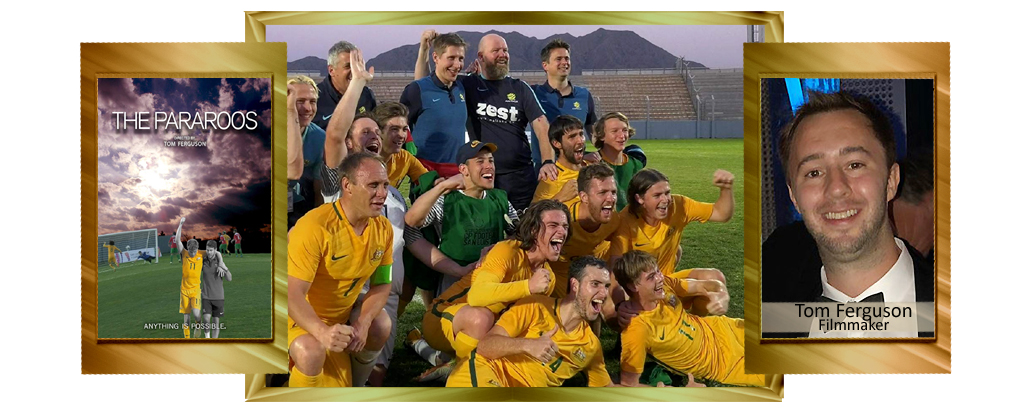 Tom Ferguson (Australia), The Pararoos, Disability Issues – The Pararoos are no ordinary international side; an eclectic group of predominantly young footballers, each facing individual challenges but united through their shared experiences, their battles are as much off the pitch as they are on it. Discover the players personal stories and the importance of their support as they face massive hurdles. Showing the raw emotion driving a team in which each individual's life is built on the foundation of defying the odds and never giving up.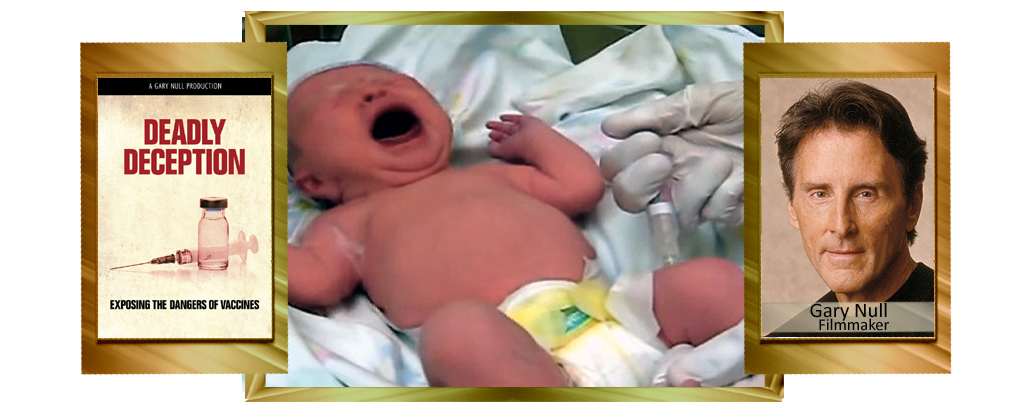 Gary Null (USA), Deadly Deception, Exposing the Dangers of Vaccines, Documentary Feature – Award winning film director, and Humanitarian Award Recipient, Gary Null, investigates the true scientific record behind vaccines, their life-threatening ingredients, and the story of fraud, manipulation and deception that the Federal health agencies conceal from the public. This information is never seen in the mainstream media because drug companies represent 65% of advertising revenue. The film allows the voices of leading private physicians, pediatricians, immunologists, bio-molecular chemists, parents of vaccine injured children, and legal experts to be heard. It's up to you to make up your own mind, are vaccines a miracle of modern science or deadly deception?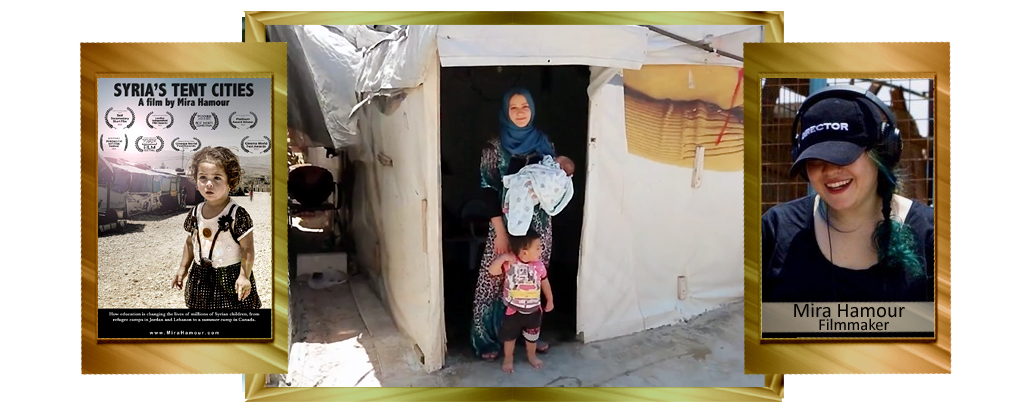 Mira Hamour (USA), Syria's Tent Cities, Documentary Short – Many Syrian refugee children don't have access to a basic education; this becomes a barrier to them growing up to be self-sufficient, contributing members of society. This film examines the lives of Syrian refugees on both sides of the globe, whether they're living illegally in neighboring countries or permanently resettled in Canada, as they slowly improve their situation through the efforts of two individuals who have dedicated their lives to making education and inclusivity a right for all Syrian children.
Paul Duddridge (USA), Together, Film Feature –  Inspired by real-life stories of elderly couples caught up in the social services system, Together is a powerful drama about an elderly couple who get separated into different care homes against their will. When Rosemary is taken to hospital for a routine procedure, their perfect retirement starts to unravel. Philip is admitted to a care home and even when his wife is returned to the marital home, he is not allowed to join her. Frustrated by the system, they take their lives into their own hands and fight back. They will do anything to be TOGETHER. An uncomfortable and eye opening treatise on all-too common issues facing seniors. Stars veteran actor Peter Bowles, BAFTA-nominee Sylvia Syms, Golden Globe and BAFTA-nominee Cathy Tyson.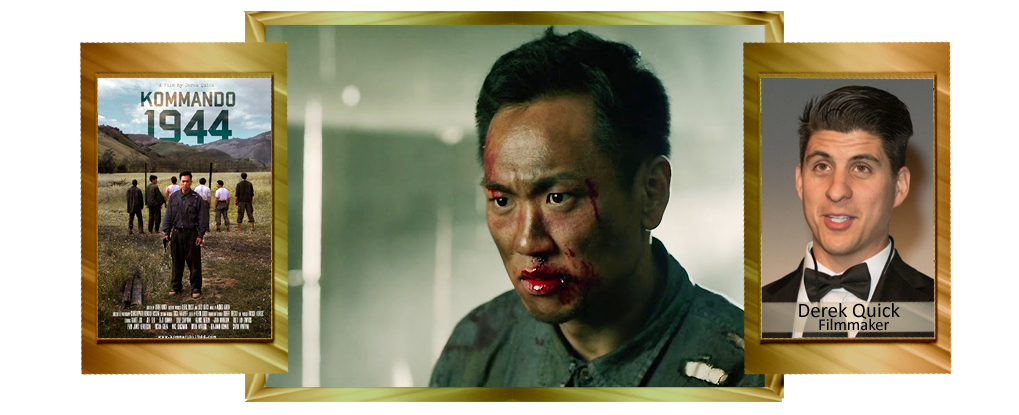 Derek Quick (USA), Kommando 1944, Film Short – July 1944, an Asian American soldier Corporal Soo is thrown into a Nazi work camp on a farm in Germany as his family back home in America are forced into an American Japanese internment camp in California. The allied soldiers think Soo is a Japanese soldier and segregate him. Soo must fight to let go of the past in order to be set free. A short film which covers the span of xenophobia, unchecked hatred and power and serves as a cautionary tale for our current times and not to make the same mistakes again.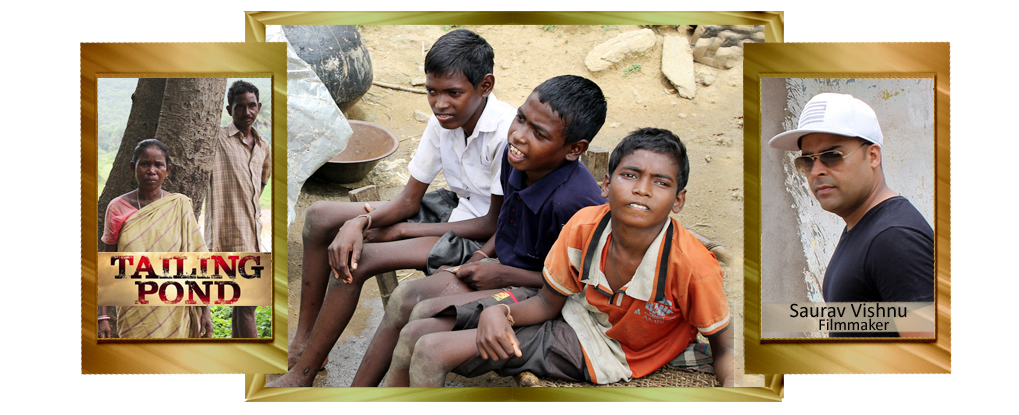 Saurav Vishnu (USA), Tailing Pond, Documentary Short – Tailing Pond is an expose of India's post-independence nuclear program. This film investigates the horrifying effects of uranium extraction on the health of the indigenous population of Jadugoda whose human rights have been violated by the Indian government since 1967. In East India, thousands of young children are falling ill and ultimately dying due to radioactive waste pollution. This tragedy has been covered by many credited media platforms and news outlets but never in-depth where the human toll has a face and name.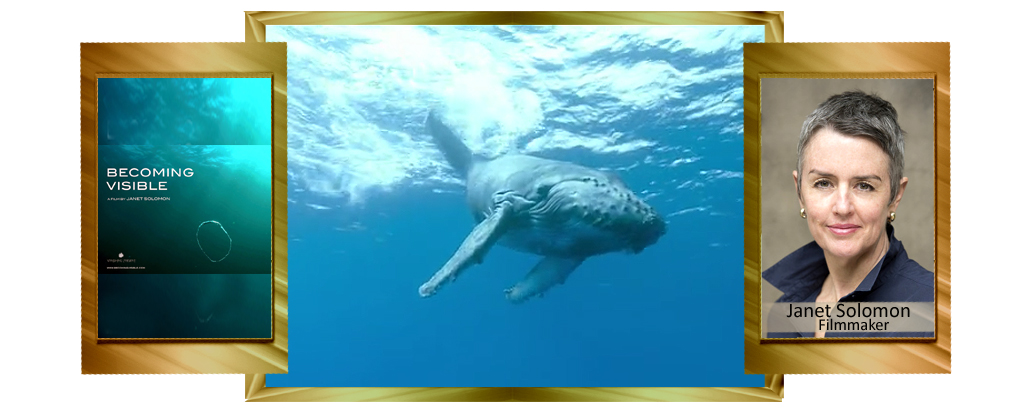 Janet Solomon (South Africa), Becoming Visible, Documentary Short – Explores the pressing issue of offshore oil and gas development off the South African coastline and it's consequence to our marine life. It advances the theme of nature as political asset and questions the scripts of consumptive economics embedded in South Africa's governmental approaches to environmental policy. Becoming Visible investigates the risks posed by unilateral and indiscriminate traumatizing noise exposure from marine seismic surveys to many marine species, and the vulnerability of fishery-based livelihoods to these impacts.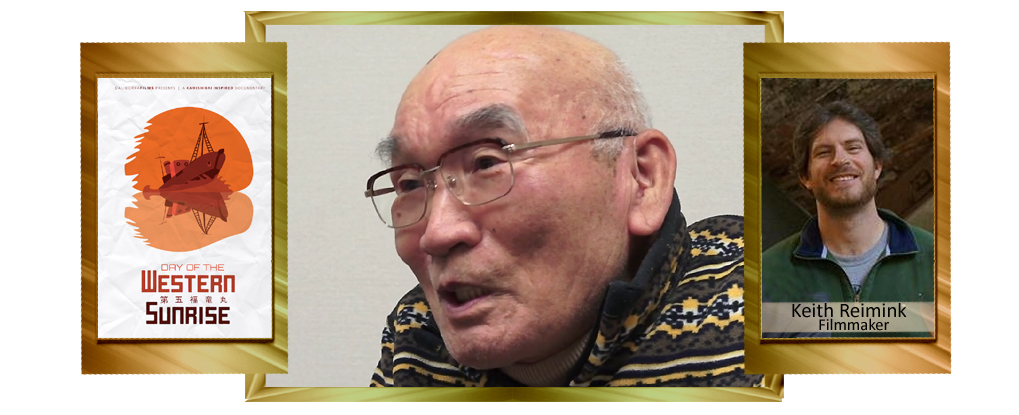 Keith Reimink (USA), Day of the Western Sunrise, Documentary Feature – 23 Japanese fishermen accidentally encounter the detonation of an early hydrogen bomb test conducted by the US. All 23 men became sick from acute radiation poisoning and were quarantined for 15 months enduring endless medical tests and scrutiny only to be shunned by their community. Now in their 80's, their story is a reminder that the human race has the ability to make decisions for both good and ill, and those decisions can affect generations.